Anthony Braxton's Opera World Premiere from "Trillium X" with the PMP Orchestra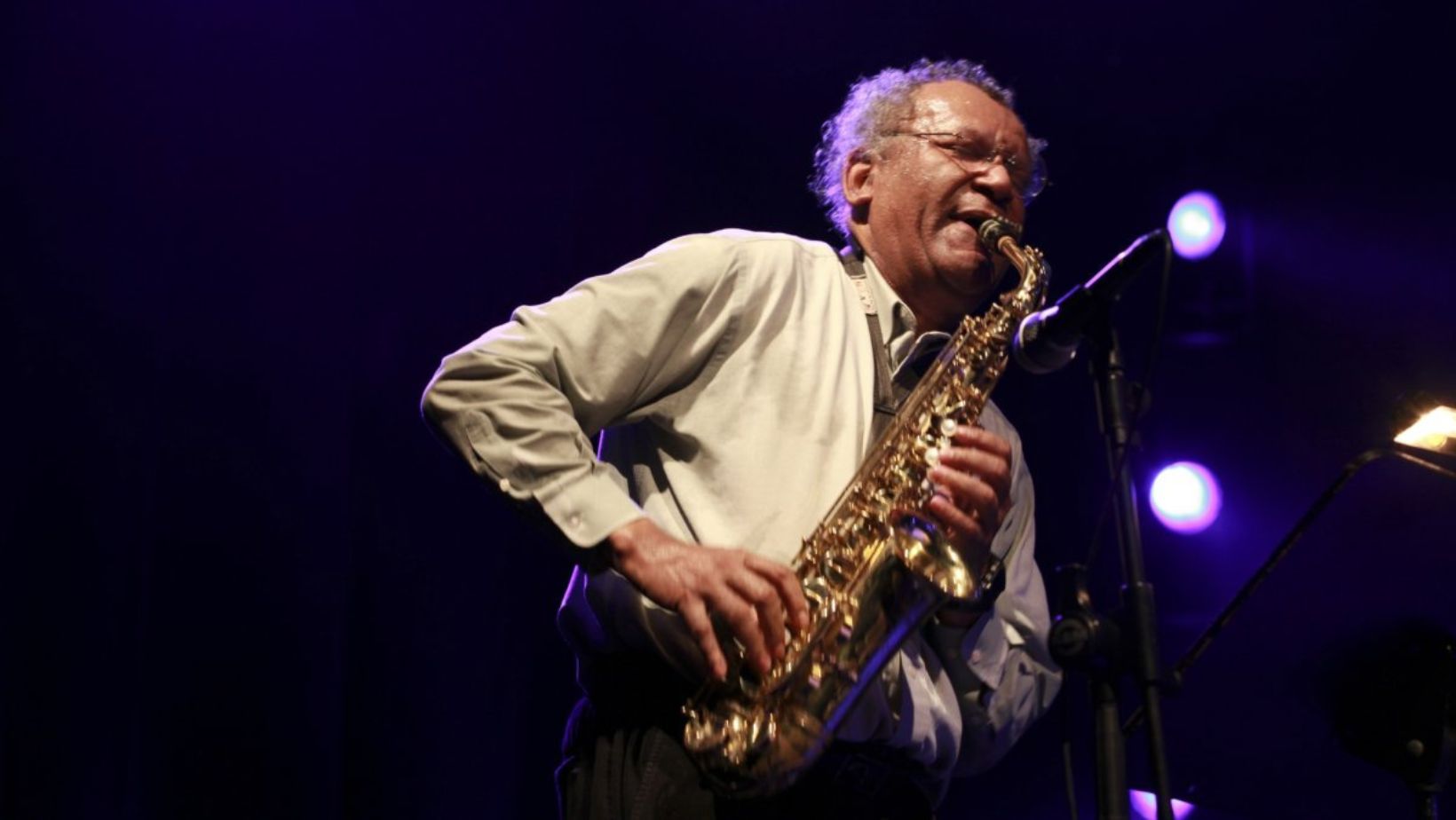 Anthony Braxton , who turned 78-years-old in June, is premiering a section of his long-term multimedia opera project, the Trillium cycle, performed by the Prague Music Performance Orchestra with Braxton's participation.
The concert will be on August 1, at DOX Centre for Contemporary Art.
Anthony Braxton is an extraordinary American composer, collective improvisation musician, and a university music educator who has had a profound influence on the development of free jazz, improvisation and experimental music. He performed for his first time in Prague in 1986, playing jazz, and he has kept this region in his heart, as an inspiration and open for collaborations ever since then.
Braxton (born 1945 in Chicago) has always been part of the experimental side in Black avant-garde music initially by joining the AACM (Association for the Advancement of Creative Musicians) in Chicago. He is influenced as much by free jazz pioneers, John Coltrane and Albert Ayler, as well as melodic saxophonists Warne Marsh (cool jazz), and Paul Desmond, who played with Dave Brubeck, and the contemporary classical composers including Stockhausen, John Cage, and Charles Ives.
But it is this foundation, merged with opera within classical music forms that has been his most ambitious project for over 20 years. Braxton does not consider himself (any longer) as a jazz musician (though he has been named an NEA Jazz Master), nor does he at all consider himself a classical musician. Yet, he brings these two worlds together with schooled musicians from both sides. And this is where the forty-plus member Prague Music Performance Orchestra best fits into his artistic vision.
Braxton has a highly complex and unique system of writing and thinking about his music, as a metaphysicist, alchemist, mathematician or astronomer, influenced by socio-political issues and life experiences; it is complicated yet inspiring for musicians, since it includes standard notation, graphic scores, structural navigation, while incorporating improvised sections (i.e. freedom for the musicians).
However, Braxton explained it in the simplest of terms at a press conference in Prague, last week: "Trillion is in 35 parts, composed over 20 years combining the worlds of jazz and classical music."
Best suited for this, the Prague Music Performance Ensemble (expanded to an orchestra for Braxton) is an array of first-rate experimental and improvisational musicians under the activities of the Prague Music Performance Institute. The PMP orchestra includes Marcel Bárta, George Cremaschi, Didrik Ingvaldsen, Andrea La Rose, Michal Wróblewski, etc., and it is conducted by Swiss trombonist Roland Dahinden, who was a student of Braxton's in the United States, and since then a trusted collaborator.
According to Dahinden, "PMP is a body of sound. And it is growing into a group with an international recognition with 45-50+ members."
Braxton and the PMP will then perform the same concert in Germany later in the week, on August 5th, at the prestigious Darmstädter Ferienkurse, Darmstadt Summer Course 2023.
Although a legend in jazz, Braxton is lesser known as a contemporary classical composer, though he should be considered in the same league as John Adams, John Cage, or even Frank Zappa; in Braxton's case, he is foremost in merging contemporary classical with jazz and experimental music due to his atypical background as a 1960s-70s era free jazz-improvisational musician. But his compositions now combine classical musicians with jazz musicians for (in his words) "trans-idiomatic improvisations."
And with all of his performances, Braxton has one essential goal: "I'm looking for a surprise," he says.
NEWSLETTER

Subscribe for our daily news

FOLLOW US ON FACEBOOK!

facebook