On December 8th, the Dolní Morava mountain resort, nestled in the picturesque village of the same name in the Pardubice region, marked a milestone by unveiling the longest ski run in the country.
Stretching an impressive 3.7 kilometres, this newly inaugurated slope promises a unique experience for winter sports enthusiasts.
Connecting the mountain's summit, Slamník, with the lower section of the U Slona resort, the trail's expansion involved both lengthening and widening the pre-existing slope, a cherished resource for skiers since 2018.
Boasting a unique altitude difference from 1,232 metres to 666 metres above sea level, guests can anticipate an extraordinary skiing adventure.
Emphasizing safety as a top priority, Martin Palan, the general manager of the resort, assured that the piste is at least 25 metres wide, clearly visible, and equipped with all necessary safety features.
"Dolní Morava aims to provide skiers with a diverse winter experience, offering a total of 10.4 kilometres of interconnected pistes with various difficulty levels throughout the upcoming winter season," commented Palan.
As winter sports enthusiasts prepare to conquer the extended slopes, the Dolní Morava mountain resort emerges as a prime destination for those seeking a thrilling and safe skiing escapade.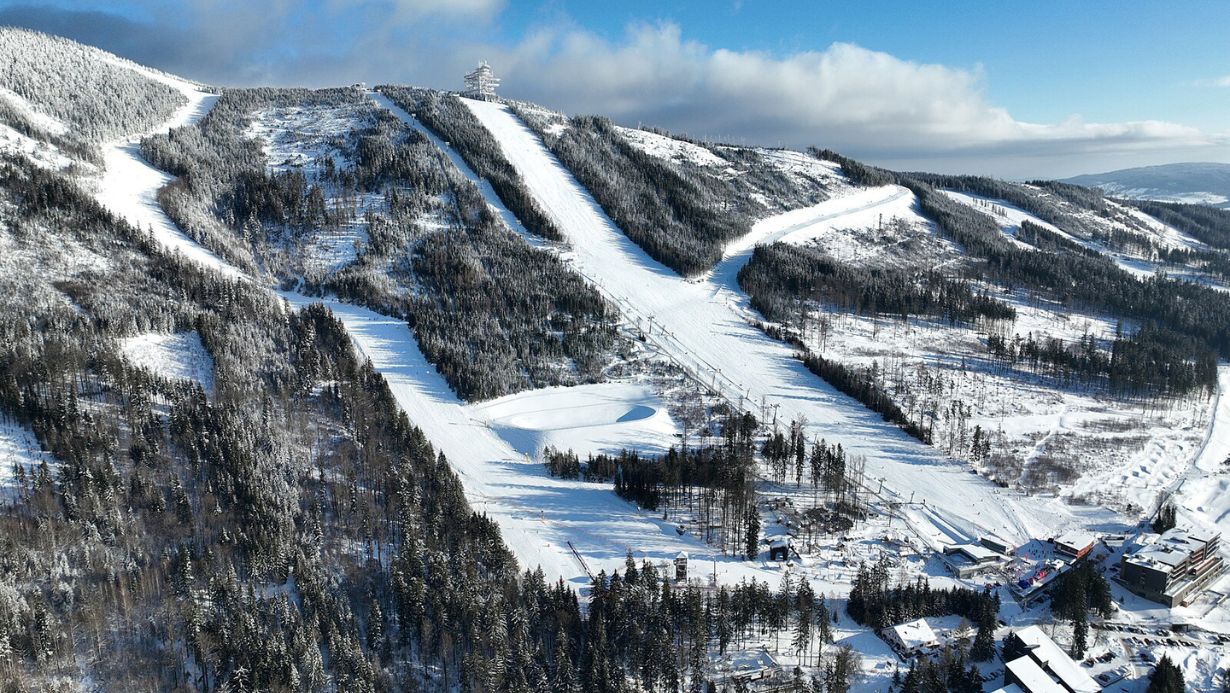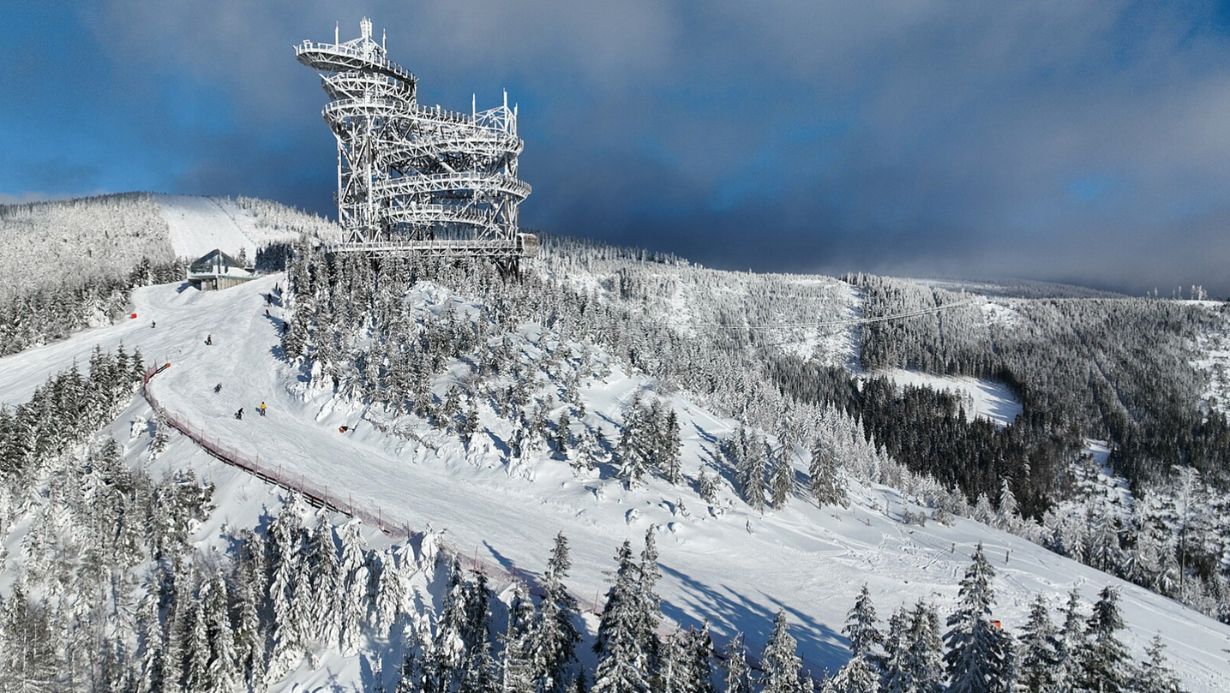 For the fifth year in a row, Prague can enjoy holidays with a strong Caribbean and South American accent.
Christmas in Venezuela is a whole congregation of traditions: dozens of dishes and recipes, celebrations throughout the country and an endless musical repertoire of Creole Christmas carols, better known as "Aguinaldos" which of course, include the iconic "Burrito Sabanero" (Little Donkey from the Savannah).
Those who come to the Venezuelan Christmas Market at the Saint Thomas parish on Sunday, December 10th, will be able to taste a lovely sample of this particular way of living Christmas, typical of Venezuelans.
The "hallaca" (big sister of the tamale) is a dish exclusive to Christmas time and deeply connected to Venezuelan identity. Its history and symbolism attest to the colonial past and its ingredients are a melting pot of cultures, races, and regions. Its preparation ritual is on the other hand very emotional, with families gathering for a whole day and dividing different tasks to give shape to a complex dish in process and flavor.
With the Venezuelan migratory crisis of the last decade, in which more than 7 million people have had to leave their country, today hallacas are prepared and eaten in almost every corner of the world.
For their part, the aguinaldos or Creole Christmas carols have a place of honor in the Venezuelan cultural heritage.
The aguinaldos are not only "divine" or of sole adoration to Baby Jesus. Venezuelan wit and spark are also present in Creole Christmas carols with pagan, humorous, and festive touches.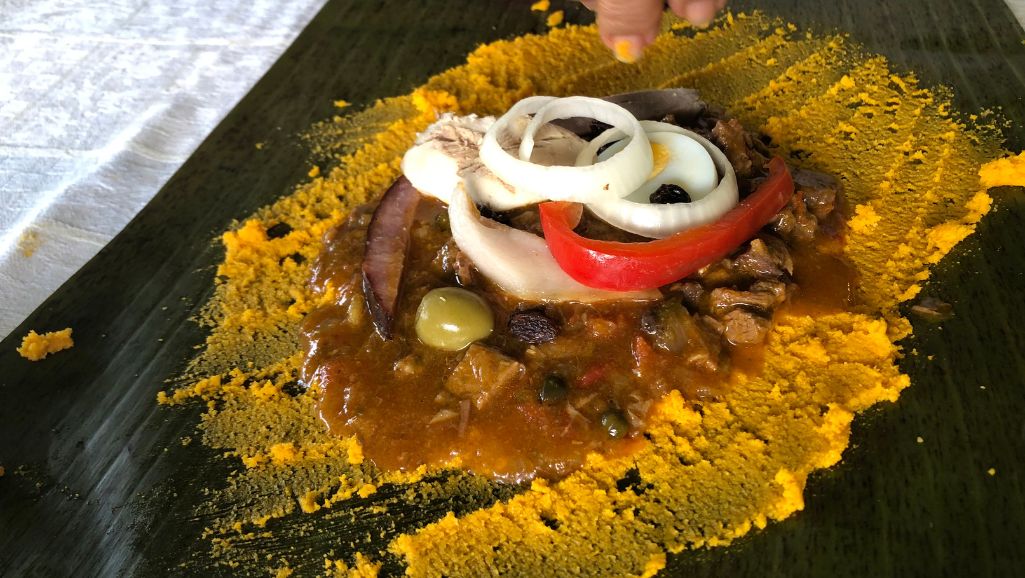 But hallacas and aguinaldos will not be the only things to experience at the Venezuelan Christmas Market. There will also be a "Pastorela", a theatrical representation by children and allusive to the Bethlehem, or "Pesebre", a Latin American approach to the tableau of The Nativity.
After organizing for four years a Venezuelan-style Christmas dinner party, La Casa Venezolana – a non-profit organization – decided in 2023 to work hand in hand with the Parish of St. Thomas of Prague to organize a traditional market where Venezuelan migrants will offer food, drinks, sweets, handicrafts, and typical Venezuelan textiles in small stalls.
All this is open to the public and with free admission, amidst Christmas carols sung live by the Venezuelan music group La Circunstancia. The meeting will take place on Sunday, December 10th between 10 AM and 4 PM in the monastery courtyard of the Church of St. Thomas, in the heart of the Malá Strana.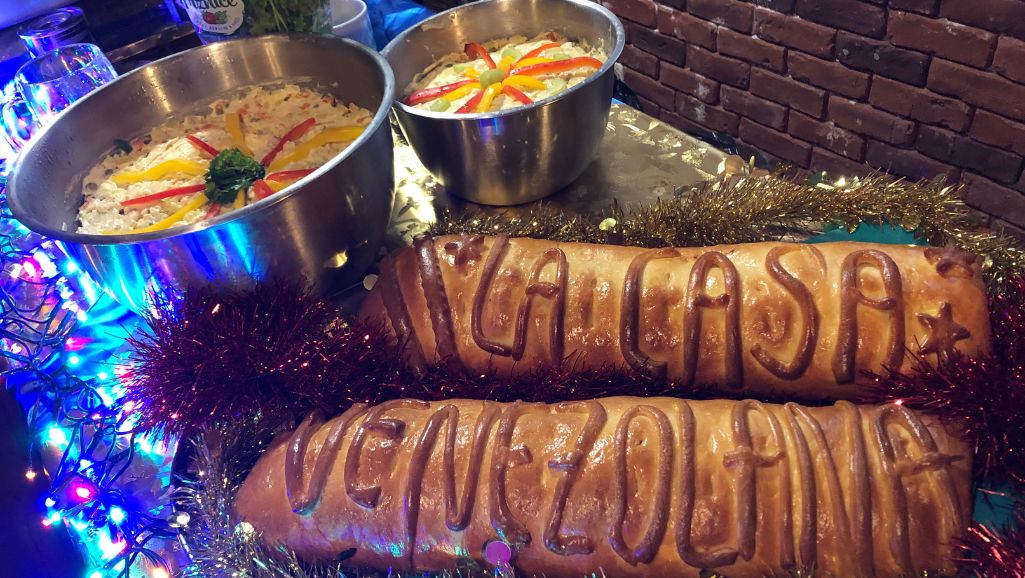 La Casa Venezolana is a non-profit civil association that aims to rediscover and redefine the Venezuelan identity in the Czech Republic and in this sense they have been organizing activities in recent years: workshops for children and adults, sports tournaments, cultural acts, and awareness activities.
St. Thomas Parish is a reference point for Spanish-speaking Catholics in Prague, and just as this year it is focusing on traditional Venezuelan Christmases, it plans to do the same for other countries in subsequent years.
On the evening of Wednesday, December 6, an unusual incident took place in Prague's Hlubočepy district.
Placing excessive trust in their navigation system, a driver followed its guidance onto the tram tracks.
The peculiar event happened around 18:20 on Hlubočepská Street, resulting in no injuries but causing damage to the vehicle and the separation barrier.
Law enforcement promptly arrived at the scene and conducted an alcohol test on the foreign driver, yielding a negative result.
As a consequence of the incident, tram services on the street were halted for approximately an hour.
Similarly, curious accidents related to navigation are far from unique.
Earlier this year, a young female driver, also relying on navigation, followed the instruction to turn, only to find herself on the tram tracks.
Likewise, a Polish lorry driver, who failed to notice that the road had been diverted for reconstruction, ended up overturned behind the barriers in a dug-up road due to confusion caused by the navigation instructions.
V ulici Hlubočepská jsme spolu s kolegy z @DPPOficialni vyprostili navijákem osobní auto, které najelo do kolejiště tramvaje. pic.twitter.com/UeOplm9LNC

— Hasiči Praha 🚒 (@HasiciPraha) December 6, 2023
A recent STEM study indicates that while Czechs have historically embraced Slovaks and individuals from developed nations as neighbors, their acceptance of Vietnamese neighbors has surged over the past decade.
Senior analyst Kateřina Duspivová notes, "In 2023, 71% of Czech citizens are open to having Vietnamese neighbors, a significant increase from the 40% recorded in 2014, suggesting widespread acceptance of the Vietnamese community in Czech society."
The conflict in Ukraine has also reshaped Czech attitudes toward neighbors with Ukrainians now viewed more favorably than Russians. Prior to the conflict, the sentiment was the opposite. However, acceptance of Eastern nationalities such as Arabs, Syrians and Afghans remains consistently low.
The TRENDY research series, which gauges Czech attitudes toward foreigners, reveals a continued positive disposition towards Slovaks (91%) and individuals from developed Western countries, including English, American, French and German citizens.
Croatians also enjoy relatively high acceptance at 71%. Conversely, geographically and culturally distant nationalities, such as Arabs, Afghans, Syrians or Sudanese, are perceived as problematic or even unacceptable neighbors by less than a quarter of Czechs.
While long-term preferences for Western neighbors remain unchanged, there are interesting shifts in the middle of the hierarchy. Due to the Ukraine conflict, acceptance of Russians as neighbors has declined to 36% in 2023, compared to 50% in 2016. In contrast, Ukrainians' acceptability has risen to 45%, surpassing Russians by 9 percentage points.
Notably, Vietnamese immigrants emerge as success stories in Czech mutual understanding. Acceptance has risen from less than 10% in the 1990s to 71% in November 2023, comparable to foreigners from Western countries.
However, negative attitudes persist towards Roma people with only 24% considering them acceptable neighbors in 2023, similar to attitudes towards foreigners from the Arab world.
The November 2023 STEM research also uncovers disparities in social distance based on socio-demographic characteristics. While there are no significant gender differences, age plays a role with younger individuals more open to foreigners.
Education also influences attitudes with highly educated individuals more accepting, except for Americans, accepted by 90% of college graduates and 64% of those with basic education. Additionally, language proficiency influences willingness to have foreigners as neighbors.
Following a comprehensive and meticulous evaluation process, Luxury Lifestyle Awards is delighted to bestow its esteemed honor upon The Julius Prague.
The residence celebrated for its unwavering commitment to excellence and outstanding service, has been announced as Best Luxury City Hotel in Prague in 2023.
The Julius Prague isn't just a hotel; it's a home away from home, where guests can stay, live, and be free. With a commitment to providing more than just accommodation, The Julius offers a series of beautifully designed spaces in the center of Prague. These spaces allow guests to immerse themselves in the local culture, connect with the community, and experience the freedom to explore and simply be themselves.
What sets The Julius Prague apart is its rich history as part of the House of Julius Meinl, a family-run company with a legacy dating back to 1862. The brand seamlessly combines 160 years of tradition with a spirit of innovation to create dynamic, authentic, and intimate spaces in vibrant neighborhoods.
Located at Senovažné náměstí 3, in the heart of Prague's Old Town, The Julius Prague offers guests easy access to the city's historic landmarks and excellent public transportation connections, including a 30-minute drive from the airport and a 10-minute walk from Praha hlavní nádraží, the main train station.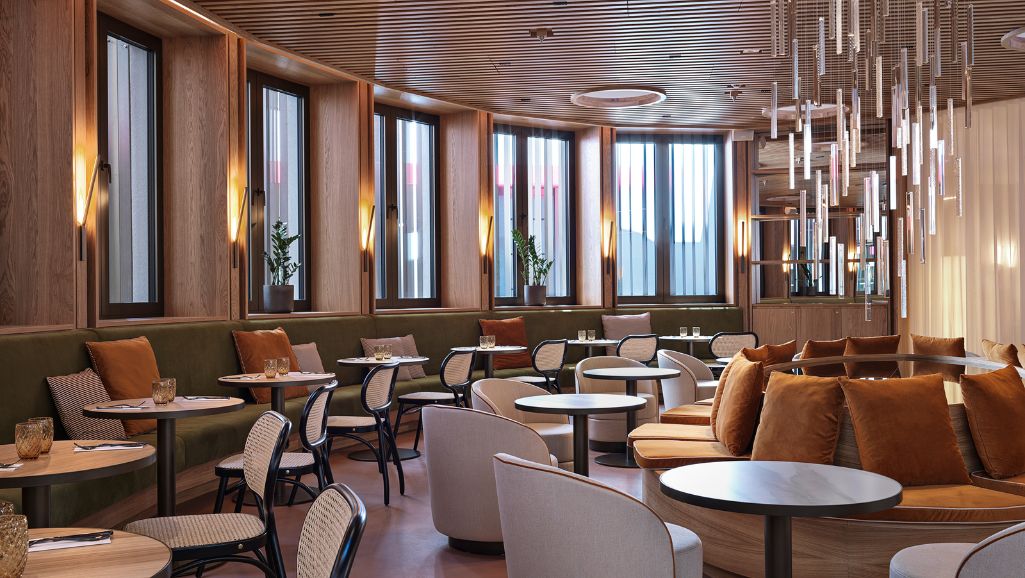 Guests have the flexibility to choose from 168 living spaces, each thoughtfully designed to suit various stay durations. The accommodations feature warm autumnal colors, natural materials, and brass details, along with comfortable king-size beds, luxurious linens, and fine bone china crockery from Villeroy & Boch. Fully equipped kitchens with top-of-the-line appliances provide a genuine home-away-from-home experience.
The Julius Prague's commitment to exceptional service goes above and beyond. The team aims to ensure that every guest feels truly at home, offering a tailor-made experience that seamlessly integrates into their routine. Whether you need parking and charging facilities, access to a gym, laundry services, smart connectivity, or co-working spaces, The Julius Prague has it all.
"We are deeply honored to receive the Luxury Lifestyle Award for the Best Luxury City Hotel in Prague, Czech Republic," said Martin Svehla, the Residence's General Manager. "This recognition reflects our dedication to providing a unique, authentic, and immersive experience to our guests, and we are excited to continue to set new standards in the luxury hotel industry."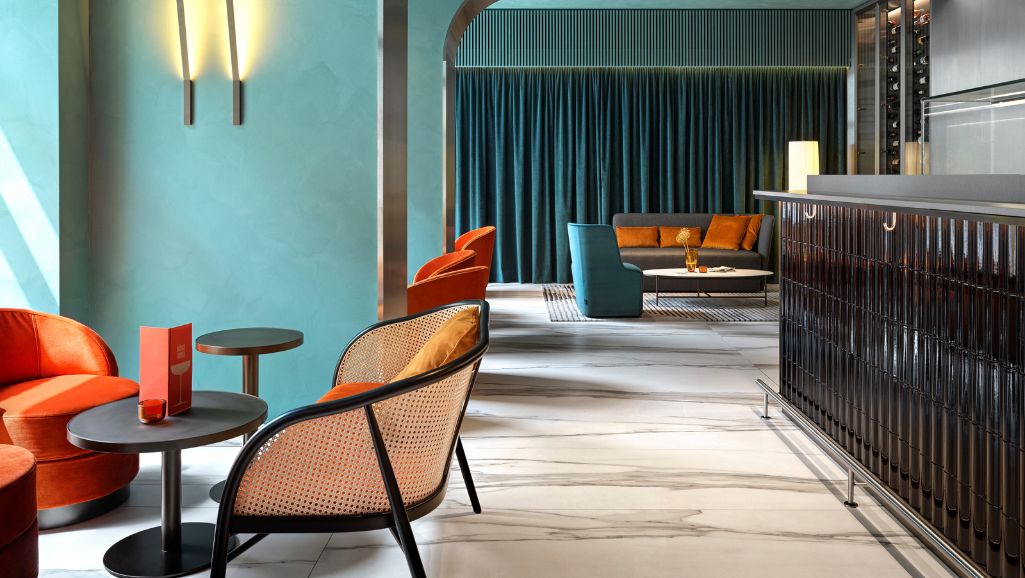 The Julius Prague extends beyond being a mere hotel; it offers you to experience life, dwell, and embrace liberty. For more information, reservations, and to explore the unforgettable experience offered by The Julius Prague, please visit www.thejulius.eu
About The Julius Prague:
The Julius Prague is a leading luxury city hotel located in the heart of Prague's Old Town. Part of the House of Julius Meinl, a renowned family-run company with a 160-year legacy, The Julius Prague combines tradition with innovation to offer authentic and dynamic spaces in vibrant neighborhoods. With 168 thoughtfully designed living spaces and a commitment to exceptional service, The Julius Prague redefines the luxury hotel experience.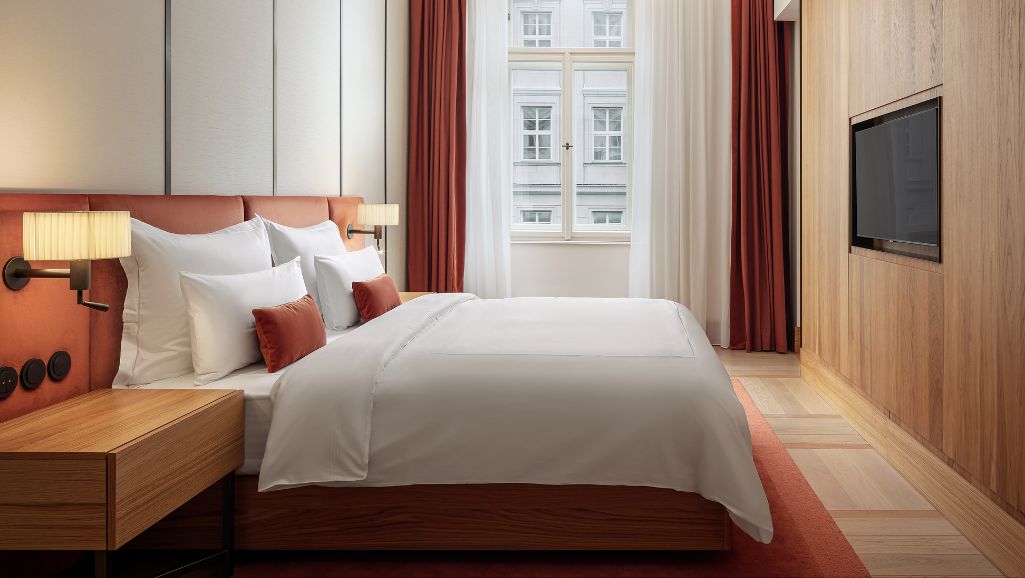 About Luxury Lifestyle Awards
Luxury Lifestyle Awards is a global award selecting, recognizing, celebrating and promoting the best luxury goods and services all over the world. The goal of the company is to connect people with the best of luxury.
LLA has evaluated more than 10 000 various goods and services in 400 categories from 60 countries and analyzed the results to give you a TOP list of the best of the best in the world. Such world-renowned brands as Chanel, Dom Perignon, and Ferrari were proudly named winners. The victory brings companies status and recognition, global promotion and exposure to an entirely new market of customers.
For more information, please visit: luxurylifestyleawards.com
The legendary British synth-pop duo, The Pet Shop Boys, will perform at Prague's O2 Universum concert hall on 1 July 2024, as part of their "Dreamworld: Greatest Hits Live" tour.
The Pet Shop Boys (Neil Tennant and Chris Lowe) are listed in the Guinness Book of Records as the most successful duo in the history of British music.
Since their signing to Parlophone Records in 1985, they have had 42 UK Top 30 singles, including 22 Top 10 hits and four number one hits. They have released 14 studio albums and are currently working on their 15th studio album, due out in Spring 2024.
In their live performances, Pet Shop Boys have created an original style of pop musical theatre, collaborating with a wide range of directors, designers, and artists.
To date, the duo has performed in 63 countries to an audience of millions, headlining festivals including Roskilde, Primavera, Bestival, and, in 2022, the Glastonbury Festival. They previously performed in Prague in 2010.
Their first greatest hits tour, "Dreamworld: Greatest Hits Live", kicked off in Milan in May 2022, touring arenas in Europe and the UK since then.
London's Evening Standard described their performance at London's O2 Arena as "an ecstatic showcase of 40 years of genius".
Tickets are available from 10 am on Friday, 8 December, from Ticketmaster and Ticketportal
Czech retail sales decreased by 1.4% year on year and increased by 0.6% month on month in October, in the softest monthly drop in a year and a half.
The drop in sales eased compared to the 4% y/y drop in September and the 2.8% y/y drop in August.
"Compared to October 2022, sales of food and non-food goods decreased, whereas sales of automotive fuel increased," commented Jana Gotvaldova of the Czech Statistical Office (CZSO).
"All assortment types of stores except for those with cosmetic and toilet recorded a decrease in sales," she added.
Retail sales of clothing, footwear and leather goods in specialised stores decreased by 6.1% y/y, while sales of information and communication equipment decreased by 3.1%. Sales of other household equipment decreased by 2.9%, and food sales decreased by 2.4%.
Sales of cosmetic and toilet articles increased by 5.9% y/y. Retail sales via internet and mail grew by 5.3%.
Sales and repair of motor vehicles rose by 0.3% m/m and by 5.9% y/y.
Analysts surveyed by the Czech Press Agency (CTK) say the dampened consumer situation in the country is slowly signalling an uptick, although an increase in retail sales is not expected until next year with lower inflation and growth of real wages.
Jakub Seidler of the Czech Banking Association told CTK that retail sales "in comparison to pre-pandemic year 2019 dropped between January to September, the most out of all EU countries, and surpassed 4%."
He added that sales for food dropped by 11% between January and September compared to the same period in 2019, which was the steepest drop in the EU along with Denmark.
Traveling can bring so much joy and excitement, from new cultures to explore to different cuisines that await us in every corner of the world. But one thing no amount of research or budgeting can prepare you for is time spent aboard planes, buses, trains – you name it!
That's why having a few online entertainment hacks up your sleeve helps make long trips just a bit more bearable. Whether you want to catch up on some work or just relax with an entertaining show after a day of sightseeing, these 7 online entertainment tips will ensure that boredom won't get between you and enjoyment during any trip!
Image Source: https://unsplash.com/photos/airplanes-window-view-of-sky-during-golden-hour-oCdVtGFeDC0
Use streaming services to watch shows on long plane rides
Long plane rides can be boring and uncomfortable, but with today's technology, you can easily make your travel experience more enjoyable. Streaming services offer a great solution for passing the time while in flight. With the ability to access a vast library of TV shows and movies, you can find something that suits your mood and interests. This is especially convenient for those who prefer not to travel with physical copies of their favorite shows. Simply download an app like Netflix or Hulu, and you're ready to go.
Research online mobile games
Mobile games offer a convenient and engaging way to pass the time during travel. With a wealth of games available across different genres, there's something to fit everyone's tastes. From puzzle games that challenge your brain to action-packed adventures that keep you on your toes, to fun online casino slots – the possibilities are endless. Plus, with many games offering offline modes, you can still play even without a stable internet connection.
Games are not only a fun way to keep busy, but they can also help reduce stress and improve cognitive skills. Some popular options include Candy Crush Saga, Angry Birds, or the strategic Clash of Clans. Remember to download your chosen games before your trip, so you can play them offline in areas with limited or no internet access.
Download podcasts and listen while walking around a new city
Exploring a new city is always an exciting adventure, but sometimes you just need a break from all the walking and sightseeing. That's where podcasts come in handy. Downloading your favorite podcasts before your trip means you can listen to them while strolling around a new place, giving your feet a rest while still taking in the sights. With podcasts covering everything from true crime to comedy to educational topics, there's sure to be something for everyone.
Stream music to make the most out of your hotel stay
There's nothing quite like the feeling of checking into a hotel and finally getting the chance to unwind. And what better way to enhance that relaxation than by streaming your favorite tunes? Whether you're looking to pump yourself up before a big night out or simply want some soothing background melodies as you soak in the tub, streaming music can elevate your hotel stay to the next level.
Plus, with so many streaming services to choose from these days, you're sure to find something that perfectly fits your mood. So, next time you're traveling, don't settle for the generic elevator music that may be playing in your hotel lobby – stream away and enjoy the ultimate musical escape.
Take virtual tours of popular tourist sites
If you're unable to physically visit a famous landmark or attraction, why not take a virtual tour? Many popular tourist sites offer online tours that allow you to explore and learn about them from the comfort of your own home. This can be especially useful when planning future trips and wanting to get a glimpse of what awaits you. From museums and historical sites to theme parks and zoos, there's no limit to the virtual adventures you can embark on.
Check out local activities and events through online meetups
Traveling is all about experiencing new cultures and connecting with people from different backgrounds. And thanks to the internet, you can now do that even before arriving at your destination. Online meetups are a great way to connect with locals and discover unique activities and events happening in the area you're visiting. From language exchange groups to foodie meetups, there's no shortage of options to choose from. Plus, you may just make some new friends along the way.
Keep in mind that it's always important to prioritize safety and use caution when meeting people online. Make sure to thoroughly research the meetup before attending, and always let someone know where you will be.
Utilize e-books to indulge in some light reading during downtime
Sometimes, after a long day of exploring or during a lengthy journey, there's nothing better than curling up with a captivating read. E-books offer a practical and portable solution for travel enthusiasts who also love to read. With a wide range of genres available online, you can travel light and still immerse yourself in a thrilling mystery, an inspiring autobiography, or a romantic novel. Platforms like Amazon Kindle and Google Books provide an extensive library at your fingertips, allowing you to carry your library wherever you go.
Additionally, e-books are environmentally friendly and save space, making them a win-win for both readers and the planet. You could also consider downloading audiobooks for a hands-free reading experience. Firstly, make sure to check if your accommodation offers free Wi-Fi or has a designated quiet reading area. Then, sit back, relax, and let the story take you on an adventure.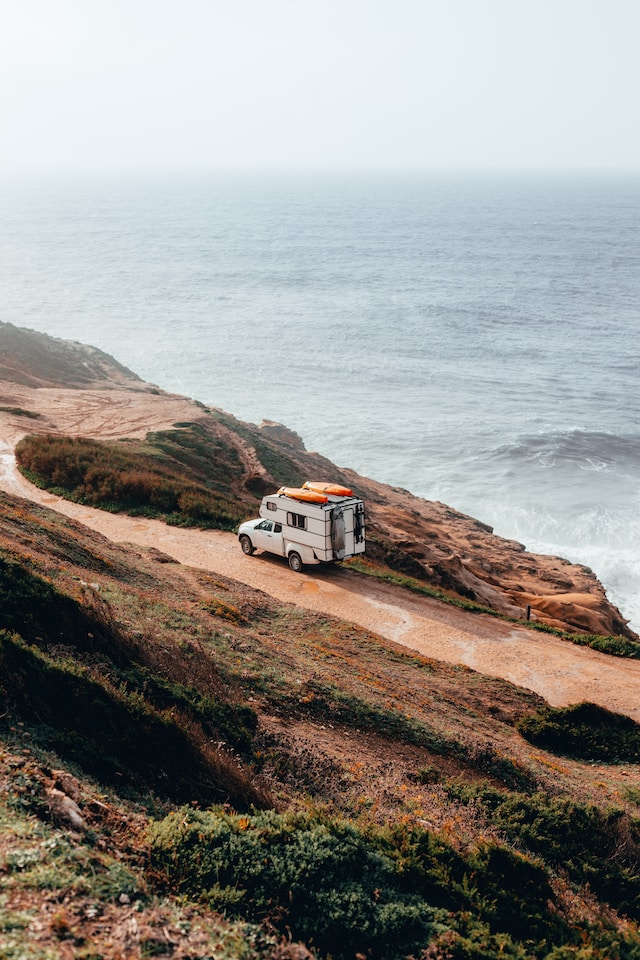 In conclusion, the online world provides a plethora of opportunities for entertainment and enrichment during your travels. Whether you're streaming your favorite shows, exploring new cities through podcasts, enjoying music in your hotel room, embarking on a virtual tour, planning meetups, or getting lost in an e-book, leveraging these strategies can transform downtime into enjoyable experiences. Traveling today doesn't have to be a test of endurance with long, boring waits. With these seven online entertainment hacks, every moment can contribute to a fulfilling journey, amplifying the joy of discovery that travel brings.
The Prague City Gallery and the Signal Festival bring a unique experience in the environment of the Baroque jewel on the banks of the Vltava River – the Troja Castle.
The Feast of St. Lucia, which falls on 13 December, is, according to folk superstition, associated with the longest night of the year.
The idea of the project is based on the combination of the refined beauty of the Baroque – opulent splendor and geometric order – and contemporary art using current technologies and approaches.
Info: 
Where: Troja Château
When: 12. – 13.12. 2023  from 17:00 – 0:00
Free entry
2 DAYS, 4 INSTALLATIONS
Karel Šimek (CZ) → Event Horizon
Event Horizon aka black hole event horizon is a deep and compelling concept in astrophysics. At this point, space-time is so strongly curved that even the fastest particles cannot escape it. The event horizon defines the "point of no return", where objects entering this region are inexorably drawn towards the singularity of the black hole, the infinitely dense core.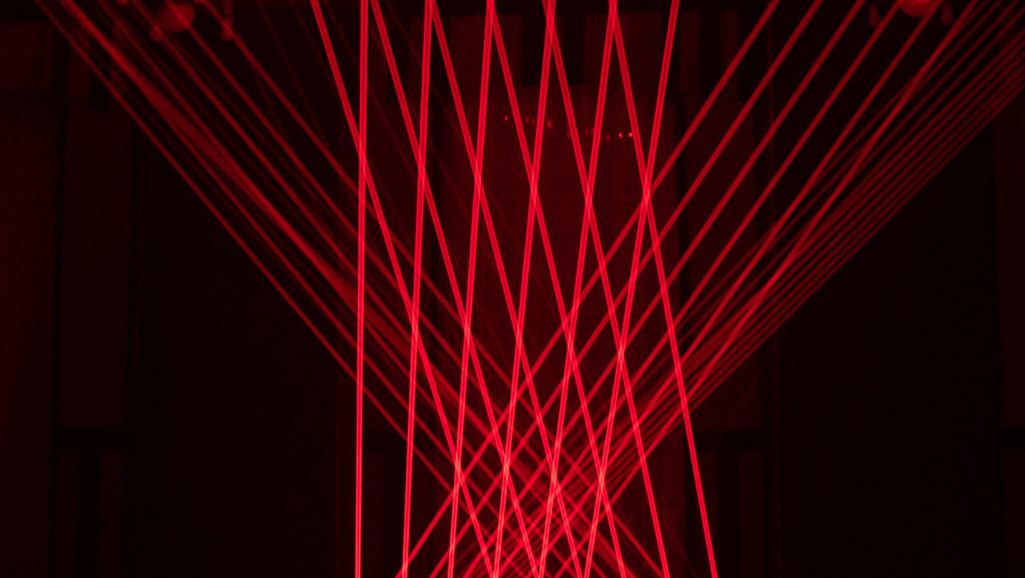 Chris Salter (CH), Alexandre Saunier (FR) → SNN#2
SNN#2: Light/Space/Prop is a dynamic, large-scale light and sound installation in public space, based on the principles of László Moholy-Nagy's 1920s light play about a new "electrified moving image". It is a series of slowly modulated light images that are distorted by lenses attached to five moving lights. Moholy-Nagy described a new kind of luminous environment where "light and movement again become elements of creation". SNN#2 brings this vision into our new algorithmic machine age, creating an ever-changing, almost contemplative environment that radically slows our perception of space and time.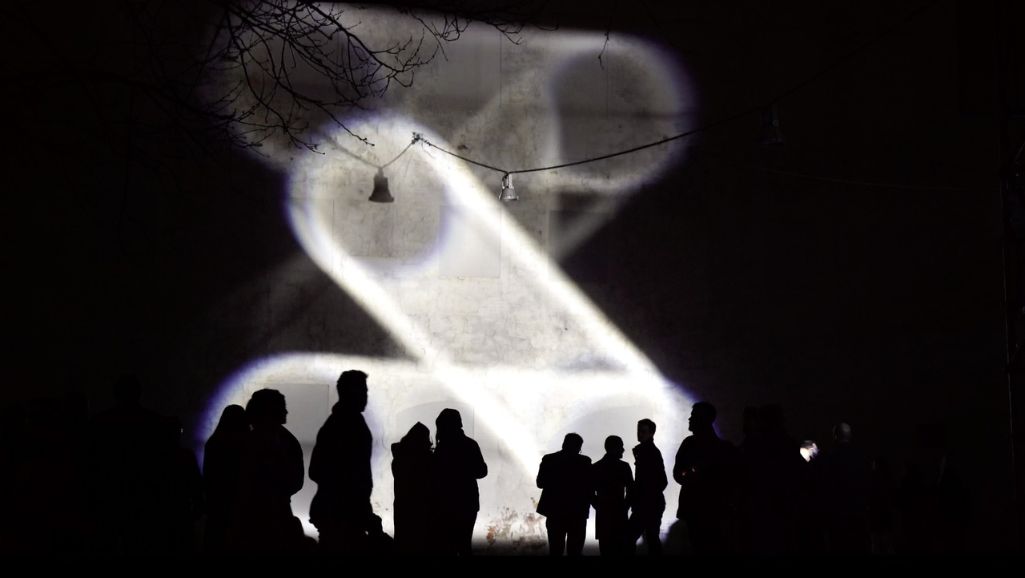 Klára Horáčková (CZ) → Ghost in the Machine
Ghost in the Machine is a kinetic installation consisting of a structure and massive faceted cylinders covered with mirrored surfaces. The cylinders rotate on their axis in a programmed choreography, giving the impression of rolling relentlessly at the audience. Projections based on footage of the demonstrations, which are partly captured on the facets of the mirrors, are partly reflected among the spectators thus integrating them into the action. The installation intends to give the viewer the impression of becoming part of an event that transcends, fascinates, and excites them.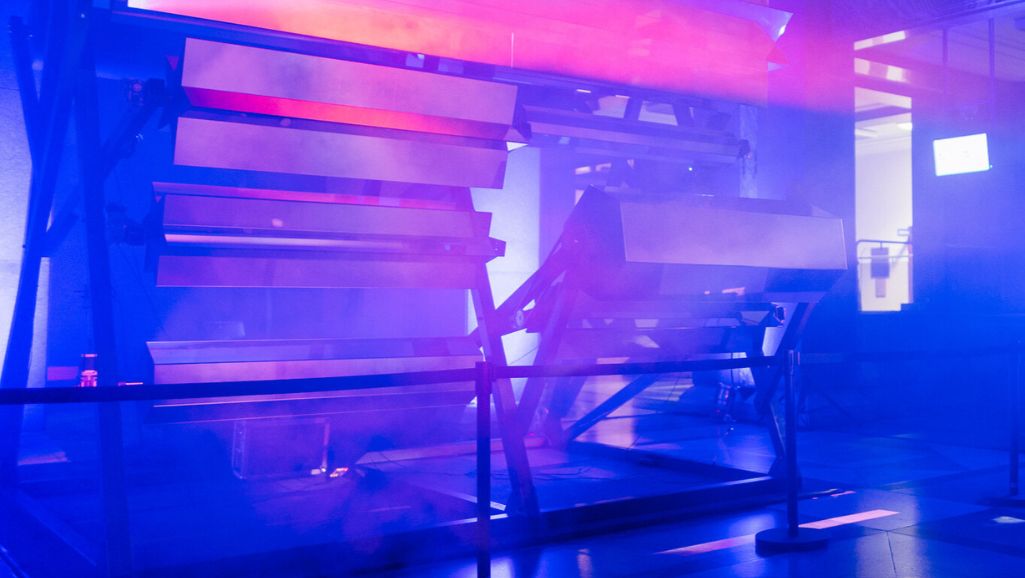 Jan Poš (CZ) → Kolektor
The site-specific installation called Kolektor metaphorically develops the meaning of the fountain in which it is situated. Historically, fountains were a very important urban feature that functioned as the main source of drinking water. However, this purely practical function was later replaced, the well was transformed into a fountain and acquired a new representative meaning as a technological marvel and symbol of progress. The temporary light installation is a technological metaphor for the water that normally flows in the fountain.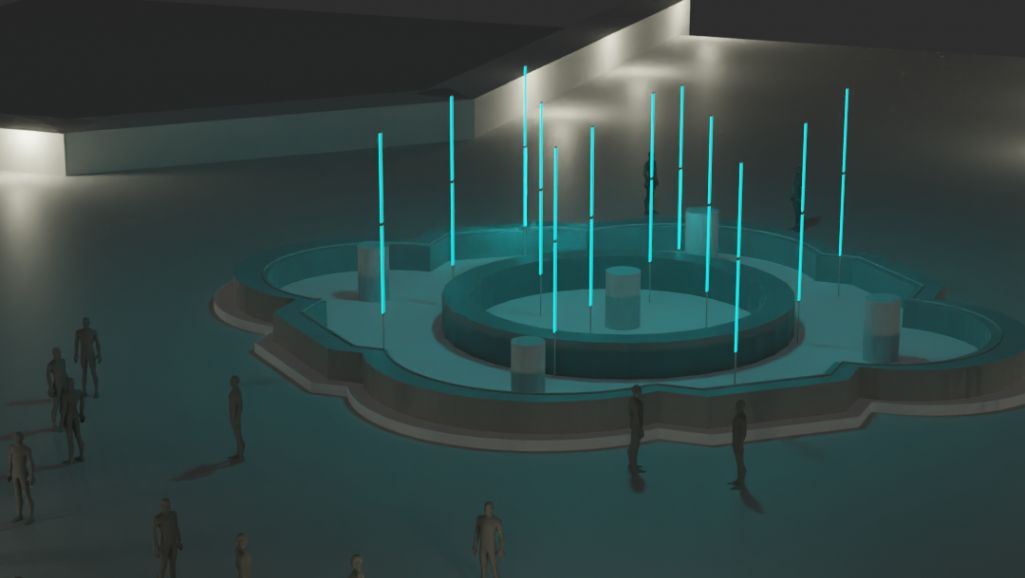 Oh Deer Bakery, founded by Lukáš Vašek in 2017, is set to cease its operations in Prague by mid-December.
The decision stems from the burnout experienced by the bakery owner, who delegated production to a third party. This move, however, proved a decline in the quality of the cronuts – doughnuts crafted from croissant dough – and a surge in customer complaints.
Regretting the decision made a year ago to outsource production due to personal exhaustion, Lukáš Vasek shared on social media, "I was tired, worn down, burned to the ground, and this seemed like a fine solution. Unfortunately, it fell apart. In the last few weeks, it culminated in countless messages from you that were not fun to read at all."
On Friday, December 15, all three Oh Deer branches will bid farewell to customers for the last time.
Vašek, currently contemplating a comeback strategy, emphasized on Instagram, "I've always said rather than do it wrong, I'd rather close".
He embarked on the cronuts venture with no prior experience, introducing doughnuts made from croissant dough at Oh Deer Bakery in 2017. The business flourished, expanding its presence in Prague and establishing an international branch in Riyadh, Saudi Arabia, on January 10.
Visualizza questo post su Instagram
Initially offering cronuts with limited flavors like raspberry, lemon, or pistachio, Vašek later introduced popular varieties filled with caramel and Nutella.
These innovative products became a major hit, drawing crowds willing to endure long queues.
In a bid to adapt to the evolving work landscape, the Czech government has introduced a new initiative to compensate home office workers.
Starting in January next year, employers are recommended to provide an additional CZK 4.50 per hour for remote work to cover associated expenses. This translates to an extra CZK 720 for a standard 160-hour work month, as stated by the Ministry of Labor and Social Affairs.
The suggested amount reflects the potential costs incurred by employees while working from home, encompassing electricity and gas consumption, water fees, heating, and waste disposal.
The calculation is based on the average hourly consumption of an adult in a typical household.
The proposal, currently undergoing review, is not anticipated to undergo significant changes as it aligns with legal stipulations. The Ministry is in the process of determining the allowance in accordance with revisions to the labor code, which outlines the definition of these compensations.
Importantly, these allowances are distinct from the salary and remain untaxed.
While the suggested compensation is not obligatory, employers have the flexibility to offer a higher sum or choose not to provide any compensation at all.
The exact amount is subject to negotiation between the employer and the employee. The Ministry initially aimed to establish the allowance as a minimum, but faced opposition from various ministries and employer unions.
Critics of mandatory home office expense payments argue that it may disproportionately favor those working from home, creating an imbalance with those who commute to work.
Employers contend that remote workers already save money on transportation and meals, not to mention the time saved on daily commutes, which can amount to two hours for some workers.