The measures will see Czechs pay more taxes on alcohol and medicine, while businesses will also pay higher corporate taxes.
Czech President Petr Pavel has signed into law an economic package of dozens of measures introducing budget cuts and increased taxes designed to keep the ballooning budget deficit under control.
Pavel's signature was the last step before the government proposal — which was approved by parliament — turned into law, meaning Czechs will pay more taxes on medicine and alcohol, in the country renowned for its beer.
Value-added tax will have two rates, 12% and 21%, instead of the current three — 10%, 15% and 21%.
Medicines will move from the 10% rate to 12%, while people will pay 21% VAT on their beloved beer in bars.
Businesses will also pay higher taxes: corporation tax will go up by two points to 21% while property tax for individuals will be also hiked by 1.8 times, as well as the tax on alcohol, tobacco and betting.
Prime Minister Petr Fiala previously said the austerity measures were necessary because the debt was rising at a "threatening" pace. Pavel has said the current situation is unsustainable.
According to the government, the measures should reduce the budget deficit by 97 billion Czech crowns (€3.96 billion) next year and for 2025 by 150 billion.
As a result, the deficit of 3.5% of the gross domestic product expected for this year should drop to 1.8% next year and to 1.2% in 2025.
The package is a compromise reached by Fiala's five-party ruling coalition that took over after defeating populist Prime Minister Andrej Babiš and his centrist ANO movement in the 2021 parliamentary election.
The opposition condemned the changes and said it planned to take the matter to the Constitutional Court, the highest judicial power in the country, while the labour unions called for a day of protests and strikes on Monday.
The Prague Planetarium is undergoing an unprecedented renovation as it updates its outdated display system with cutting-edge LED Dome technology.
This technology will include 45 million LEDs distributed across the entire dome, making the Prague Planetarium the biggest and most contemporary in the world.
The new system is anticipated to last up to 25 years, with outstanding picture contrast and minimal upkeep expenses.
The new projection system, according to Jakub Rozehnal, head of the Prague Planetarium, will enable for a degree of quality and contrast not possible with traditional systems.
The expenditure includes new air conditioning for waste heat recovery, ductwork, and hall machinery, as well as an increased number of chairs.
The proposed rebuilding and modernization, which has received a CZK 250 million subsidy, is scheduled to take place from mid-May this year until spring next year.
During this time, visitors will have restricted access to certain areas of the dome. If work allows, the display in the foyer, the underground simulator, the gift store, and school workshops, including the one that operates the Planetum-1 satellite itself, will stay available.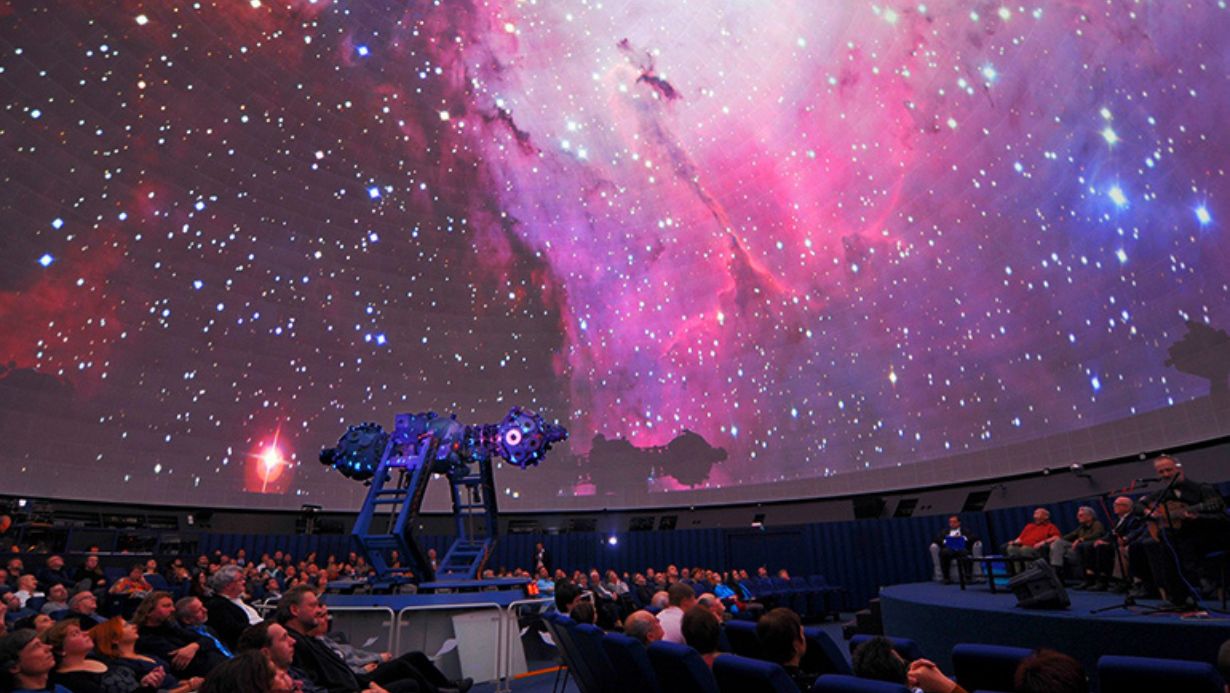 With this technology, the Prague Planetarium will become the world's biggest planetarium, beating comparable technology located in Dubai and Osaka, which have smaller domes.
Visitors will also have access to the Simulatorium, a brand new area in the subterranean planetarium.
This section includes four simulators: the Atlantis, L-39, Eagle, and Rover, as well as a spectacular light tunnel and a gallery of backlit nebula pictures, making it an enjoyable and peaceful spot to lose yourself in space and time.
In a groundbreaking announcement on the social media platform X, Prague's Deputy for Transport and former mayor Zdeněk Hřib shared exciting news: "Trams will soon make a comeback to the upper part of Wenceslas Square!"
Eurovia CS, a subsidiary of the multinational VINCI group, will spearhead the project. According to Hřib, construction on Wenceslas Square is slated to start in spring 2024, with completion expected three years later.
The DPP communications department head, Daniel Šabík, informed journalists that they evaluated six proposals from different companies for a project exceeding CZK 1 billion.
This marks the return of trams to the upper part of Wenceslas Square, where tram services were operational until 1980. The decision to reintroduce trams was made by the previous city administration.
Hřib's post sparked numerous inquiries from users. When questioned about potential traffic disruptions on the square due to frequent demonstrations, he responded, "It will be managed similarly to other areas, like Národní."
One user wondered how trams would navigate the main street. "They will cross over it; there's already a pedestrian crossing interval there," clarified Hřib.
This map displays designated parking spaces along the square. Hřib emphasized their importance, particularly for deliveries, ensuring a clear pathway for streetcars.
Mám pro vás horkou novinku: Už brzy začneme vracet tramvaje na horní část Václavského náměstí! 🚃

Nově totiž máme zhotovitele. Vítězem veřejné zakázky @DPPOficialni se stala společnost Eurovia CS z nadnárodní skupiny VINCI. Začít by se mělo stavět už na jaře příštího roku a doba… pic.twitter.com/iLh9sa49DH

— Zdeněk Hřib (@ZdenekHrib) November 3, 2023
For almost a century, trams ran between the middle of Wenceslas Square and the National Museum at the top. Tram services were discontinued in December 1980, but in 2005, a plan winning a competition for the redesign of the square envisaged their return.
All Souls' Day – the day of remembrance for friends and loved ones who have passed away – has great significance in the Czech Republic.
Dušičky – or "Little Souls" – as it is called in Czech is an annual pilgrimage that has taken place since pagan times.
The official Czech name is Památka zesnulých ("a remembrance of those who have passed"), but everyone calls the day dušičky ("little souls") or všech svatých ("of all saints").
Activities of the day include attending church services and lighting candles on the graves of the dead and those we remember. Czechs will lay wreaths and flowers at the grave and spend time honoring those who have passed with remembering.
If you visit a cemetery in the Czech Republic during this time, you will immediately note the flickering glow of hundreds of freshly lit candles making the entire area aglow in a very holy way.
You can visit the biggest graveyard in Prague – Olšany Cemetery (Olšanské hřbitovy in Czech).  Here are some images of what a Czech All Soul's Day looks like.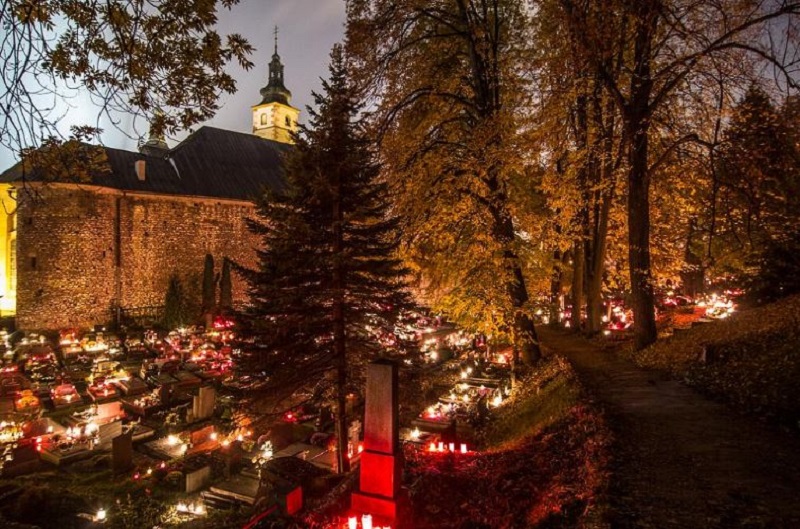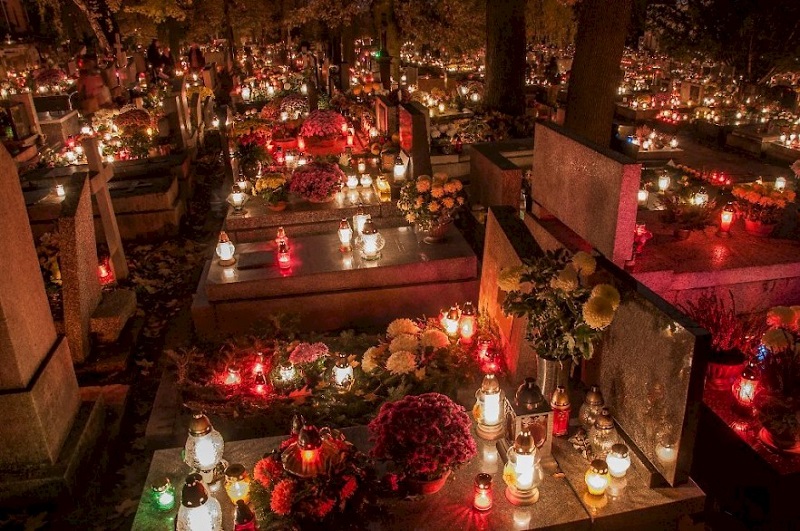 The November 2nd tradition
The tradition of visiting cemeteries on November 2 hails from the 10th century, when, during 998, Abbot Odilo of Cluny, France, made that specific day the official time to pay respects to those who need to be purged of their minor sins. In the beginning, feasts were held in local Benedictine monasteries.
Then Carthusians joined in. By the end of the 10th century, though, the tradition had spread throughout the Catholic Church. Thanks to Pope Benedict XV, from 1915 priests have been allowed to celebrate three Masses on this holy day – one focusing on the deceased, another concerning the priest's intentions and the third dealing with the intentions of the Holy Father.
Before Abbot Odilo's decision
But praying for the purification of souls was not always held in November. Before Abbot Odilo's decision, it was celebrated during the Easter period. In the 10th century, the day of remembrance was moved to October.
Eastern Orthodox Churches
Eastern Orthodox Churches still honor their dead around Pentecost Sunday and have several such holy days throughout the year. For Eastern Orthodox and Eastern Catholic Christians, most All Souls' Day celebrations take place on Saturdays because that was the day Jesus lay in the Tomb.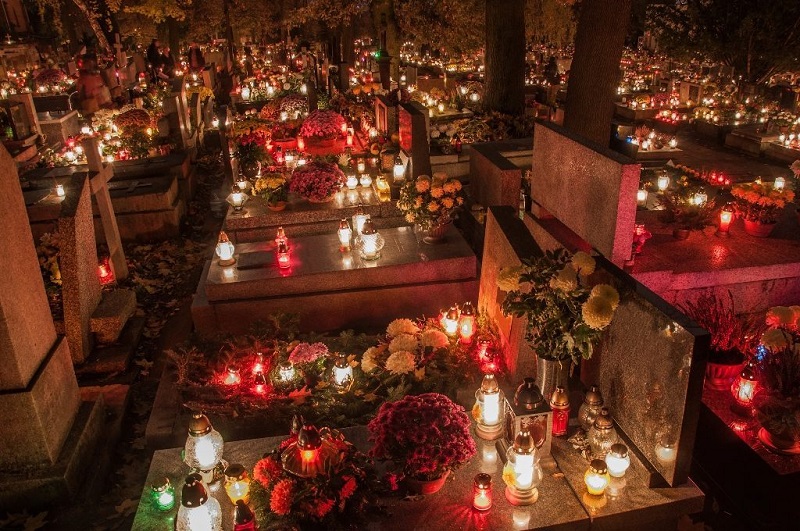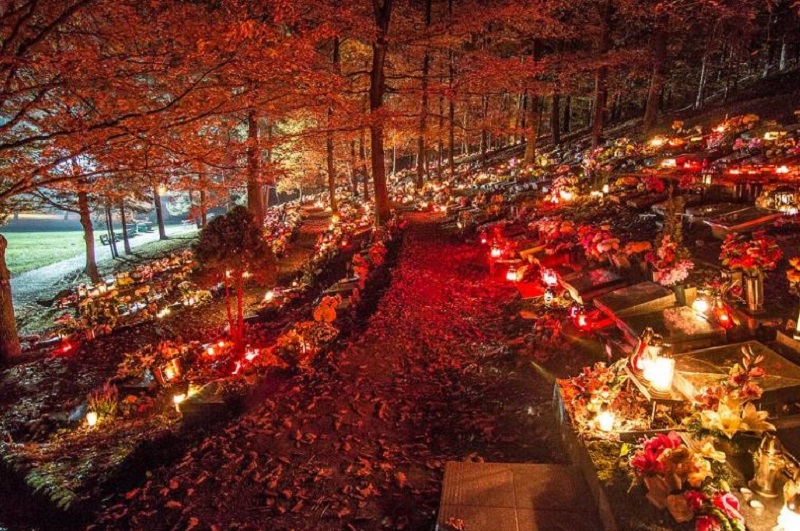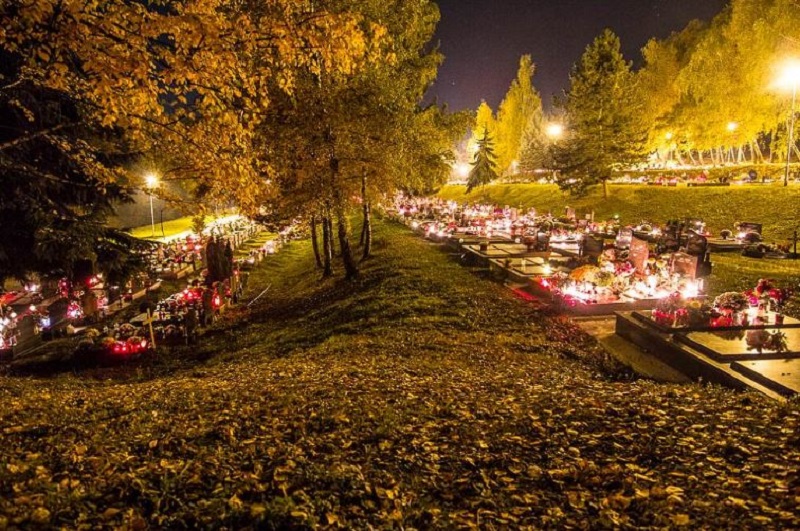 Eleven foreigners were apprehended by Prague police for orchestrating an elaborate operation of cannabis cultivation in over 20 flats they had rented. 
Assisted by their counterparts from Europol, Czech investigators unveiled a clandestine network that spanned several districts, including Vinohrady, Žižkov, Holešovice, and Smíchov.
The criminals, hailing from the Balkan countries, discreetly set up their operations, taking advantage of unaware landlords and local estate agencies.
Armed with falsified documents of EU citizens, they established their base in the heart of the city, growing multiple crops annually. Their activities went undetected as they paid staggering sums for electricity to maintain their illicit operations, all while raking in significant profits.
It was revealed that the group's ringleader oversaw the sale of a 75 kilograms of dried marijuana, fetching prices ranging from 3,400 to 4,000 euros per kilogram.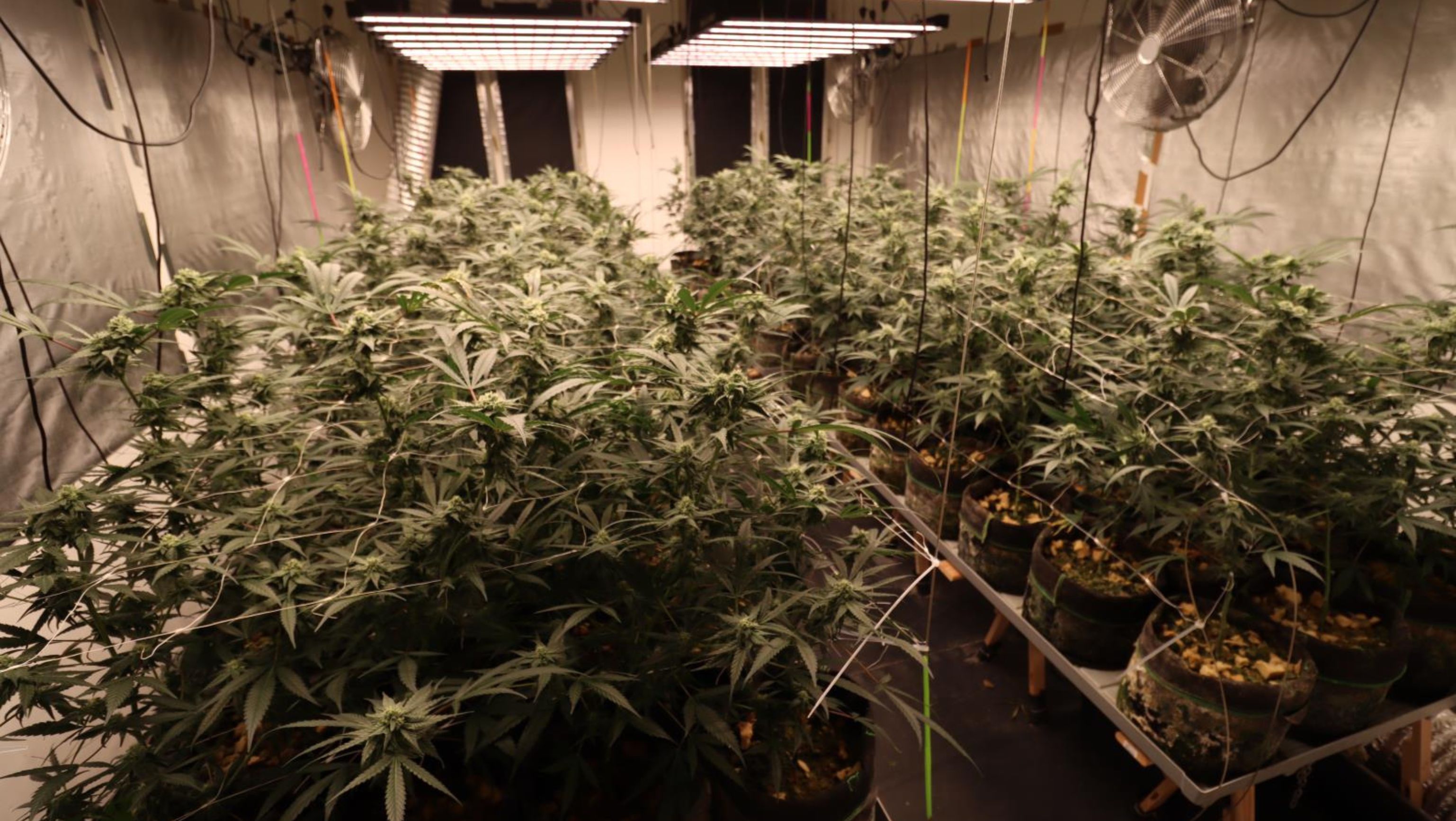 Additionally, the gang was implicated in the production of a consignment of 150 kilograms of marijuana, intercepted near Dresden, Germany.
During the arrest operation, law enforcement seized 1,276 cannabis plants, 33 kilograms of dried substance, 22 greenhouses equipped for cultivation, and even combat pistols.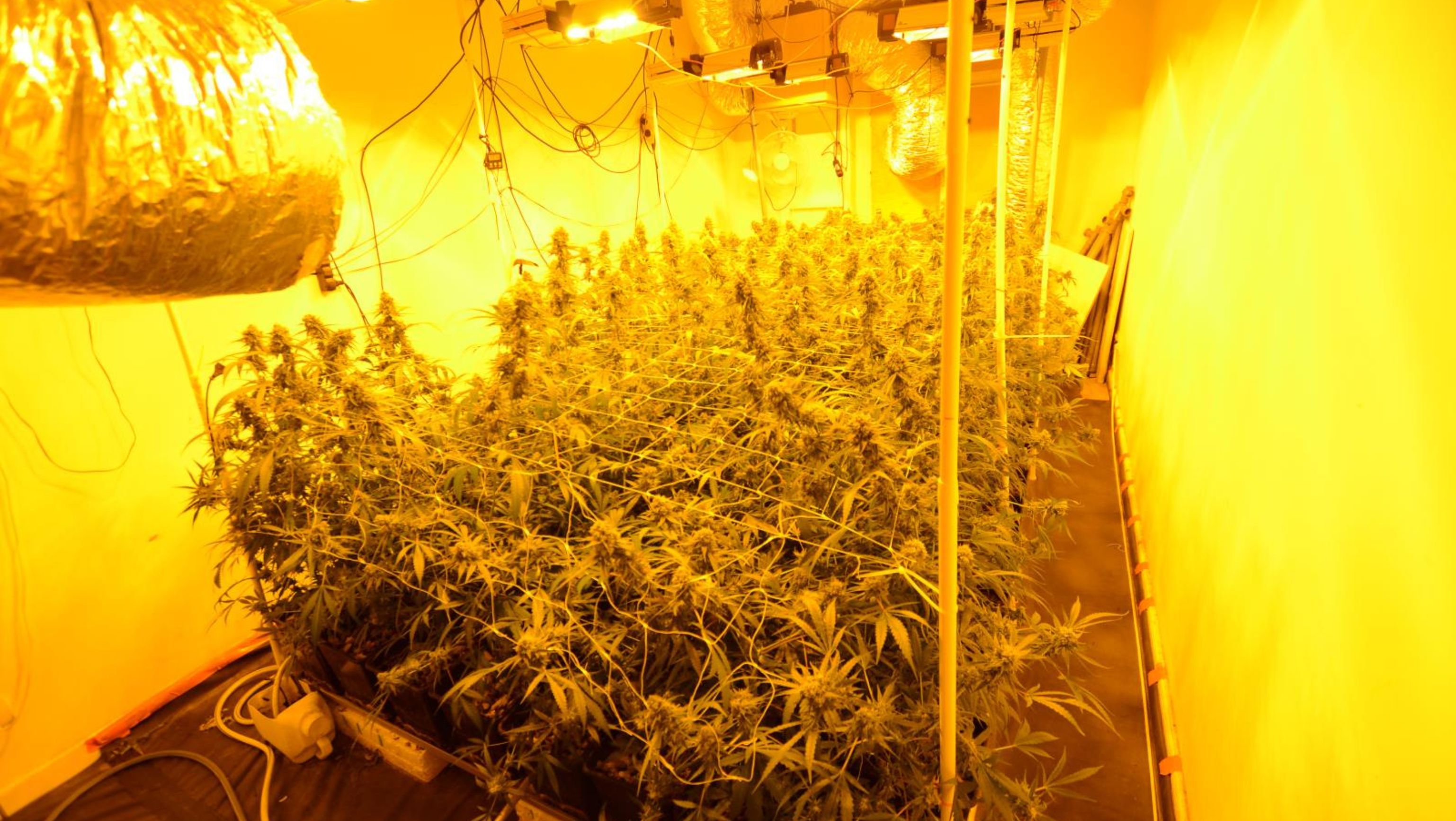 Further investigations led to the discovery of the gang leader's property in the neighborhood of Bešenov, revealing the depth of their criminal assets.
The perpetrators now face the prospect of 8 to 18 years behind bars.
For this Halloween, "The Prague Horrortheater" company will stage one of their most successful and acclaimed plays as an English language Premiere: Master of the Trapdoors – The Story of the Phantom of the Opera, a One-Man-Show that completely leaves out the occurrences of the novel itself.
Instead, they begin with an unusual premise: The Phantom of the Opera dies.
Practical info:
Master of the Trapdoors – 20. and 21. October (with more performances to follow), 20:00 at New Visions Theater, Na Celné 508/3
Erik, the man behind the mask, tells the audience in his last hours of an eventful life – his time with traveling gypsies, the pirates of Southeast Asia and assassins in India, as a magician in Russia, an architect at the court of the Shah of Persia, serving the Sultan of the Ottoman Empire, and also recounting the Franco-Prussian War, the Paris Commune and the retreat into his own morbid refuge deep in the cellars of the Paris Opera.
So it's not quite the story someone how only knows the more kitschy adaptations would be familiar with. And they will go a step further to once again defy audiences expectations, as the Actor playing Erik, Guglielmo Menichetti, will wear neither Mask nor Make up.
Although the novel is a literary treasure chest full of historical fantasies and meticulously researched details of French and Oriental history, most of which would be forgotten today without the book, the tale is often reduced to its various, mostly pompous adaptations.
No wonder it took Playwright Gordon L. Schmitz six years of planning himself, two of which where spend with research, dozens of Interviews with stage Magicians, Dancers, Composers and Architects, and travels to the Paris Opera itself, to finally get a grip of the Character:
"When the story was first published, Sigmund Freud had just held the first psychoanalytical conference a year before, but author Leroux managed to incorporate the newest developments and theories in the field into his story; Something that went over many people's heads back then, and it still does today. The novel only gives us a chapter on the Phantom's back story, that I followed so much that a fleeting mention of a historical character led me to read hole essays on the subjects!"
And the "voice" Leroux used in his novel had to analyzed and emulated: "How does Erik speak to which character in the novel? What is their relationship, what is his goal, and how can I implement this into new scenarios?" No wonder the original Version of the play was over four hours long. "But how much can the audience even trust an unreliable narrator?", Schmitz asks further. "How can we trust and feel for a Character without a moral compass, who does not even understand the depth of his own trauma?"
The play encapsulates themes of identity, torture within oneself and remorseless murder. No mask, no makeup, no cliché – just a show full of personal terror, the team promises.
"Working on this piece is an absolute thrill", Director Jazmín Colibri said. "We have a great team and we can't wait to bring this masterpiece to the stage! It's going to be delightfully terrifying."
And it looks like the audience will finally understand why Philosopher and cultural critic Walter Benjamin once said: 'With the "Phantom of the Opera", one of the great novels about the nineteenth century, [Gaston Leroux has] helped the thriller genre to reach apotheosis.'
Prague and the Omani capital, Muscat, are set to establish a direct air route.
Starting from October 31, 2023, this route will once again be served by SalamAir, as officially announced by Prague's Vaclav Havel Airport press service.
The carrier's airplanes will operate between these two cities twice a week, specifically on Tuesdays and Fridays, with a travel time of approximately 6 hours and 20 minutes.
Tickets for these flights are already available for purchase, starting from around 8,000kc for a one-way journey.
Furthermore, Muscat holds the potential to pique the interest of Czech tourists, serving as a convenient connecting hub. Direct flights from Muscat connect to popular destinations such as Thailand, Malaysia, Sri Lanka, and various other resort hotspots.
Things To Do In Muscat
Sultan Qaboos Grand Mosque – Regarded as the main and most important mosque in Oman, the Grand Mosque is a magnificent place to see in Muscat. The outside marble and sandstone is beautiful, and the inside, with a giant hand woven Persian carpet and chandelier is impressive. Visiting the Grand Mosque is one of the highlights of any Muscat travel guide.
Royal Opera House Muscat – Another icon of art, culture, and architecture in Muscat is the stunningly beautiful Royal Opera House, completed in 2011. While you can purchase tickets to an opera or show if you're in Muscat at the right time, you can also just admire it from the outside, or take a quick tour so you can see inside.
Bait Al Zubair Museum – One of the main Omani cultural museums in Muscat is the Bait Al Zubair Museum. I enjoyed the collections of firearms and Omani daggers and weapons. There's also an outdoor traditional Omani housing display, and they also host events.
Muttrah Souq – The traditional Muttrah souq is an Omani bazaar in Muscat that is an important place of trade and culture. You'll find everything from clothes and spices to gold and souvenirs. You can get lost exploring the fascinating back-lanes of the Muttrah Souq.
Al Alam Royal Palace (Sultan's Palace) – Oman is a Sultanate monarchy, ruled by Sultan Qaboos of Oman, and Al Alam Royal Palace is one of the official, ceremonial palaces in Muscat. You can't go inside, but there's a certain amazing feeling about just seeing it from the outside gate.
Muscat Fish Market – You'll see the selection of freshly caught fish of the day, ranging from tuna to barracuda to giant sailfish.
On October 19, 2023, Prague will host its first-of-its-kind event that will ignite the senses of visitors and pull them out of their everyday routines.
The ON THE EDGE event at the Gabriel Loci Monastery is a combination of provocative performances and vivid erotic fantasies, all accompanied by world-class artists.
Two young founders, Martina Svobodová and Soňa Metelková, had a vision: to create a tasteful and sexy space where they, along with others, could explore a diverse range of compelling fantasies. Provocatively, yet with ease. With integrity and 100% safety. Do you want to experience what it's like to be On The Edge?
More artistic than Eyes Wide Shut, more sensual than Sleep No More, this event teeters on the edge of seduction and explicit content. Imagine Venetian masks, dimly lit corridors of the Gabriel Loci Monastery, secret chambers, and glassed halls. Red light, muses indulging in wine, living sculptures wandering in negligee.
Each room conceals a different erotic fantasy. Play with Fire, Tie me right, Love me tender…or else, Delve deeper might give you a hint. The level of this provocative experience is attested by the event's partners, including a selection of top accommodations from Amazing Places, Polo Club La Republica, and Prague's most successful art gallery, DSC Gallery.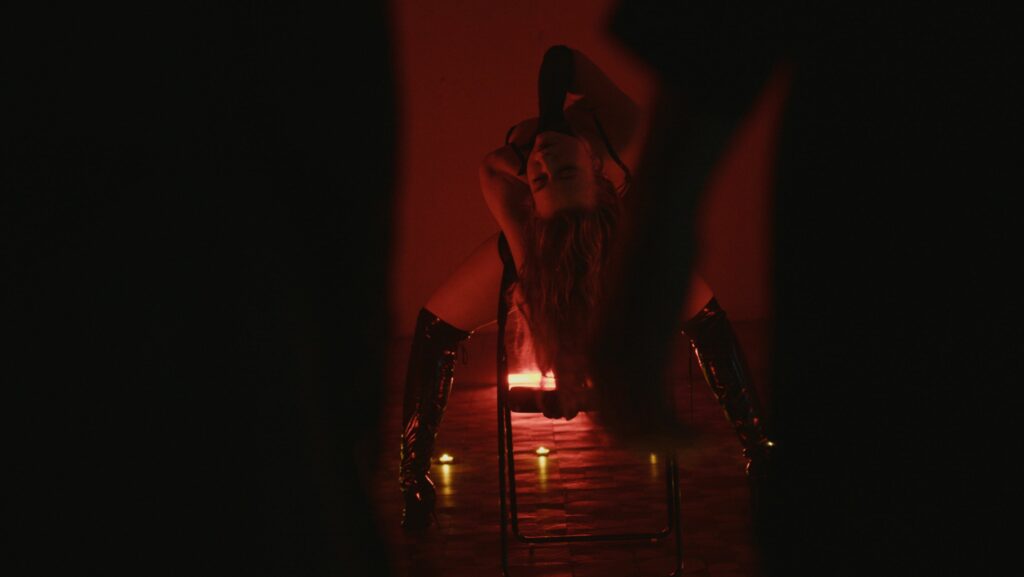 Thirty muses and artists who specialize in erotica will ensure your experience is unforgettable. Some of them will be dressed by Prague`s Mercedes-Benz Fashion Week star Tomáš Němec, and shine in a ritual out of Eyes Wide Shut in collaboration with Ploom. Once inside, you can wander freely.
Dance in latex by Parisian star Hiley la Nymphettea, negligee seduction by Lucie Hamrlová or Michaela Přikrylová, exploration of intimate touches, the 50 Shades of Grey dungeon, or riggers gently and roughly binding muses using the Japanese art of shibari.
The program is diverse and rich, with each chamber simultaneously embodying a different fantasy. All of this and more, accompanied by a selection of refreshments from the iconic chef Eva Che. Throughout the evening, expect several surprises and remember, that guests are only required to watch, observe, and be inspired.
"On The Edge is, first and foremost, an elegant event that sets itself apart from all other events on the market. It aims to showcase the aesthetic side of intimacy and eroticism, not the vulgar porn vibe that bombards us from all directions. It's time for a change in how we perceive sexuality," says founder Martina Svobodová.
"There's nothing to fear; the event is for the ordinary mortal. Anonymity and passive observation give visitors freedom and security; masks hide your identity and allow guests to closely observe what captures their attention and get inspired without shame," says co-founder Soňa Metelková.
The event will take place on October 19 at Gabriel Loci. Entry is divided into several time slots, and visitors must be over 18 years old. Guests will be advised not to use their phones during the evening.
The entrance fees range from 2890 to 9900 CZK, and only those with a special code have access to purchase tickets. Do you want to be among the chosen ones? Sign up for the waiting list on the website www.ontheedge.club.
The pilot event is just the first swallow in a storm of provocative soirées, playful workshops, and other nocturnal delights that the two founders are planning.
Ryanair is set to introduce a fourth aircraft at Prague Airport for the upcoming winter season, along with the launch of six new routes.
During the winter season, Ryanair will extend its routes from Prague to include Catania, East Midlands, Gdansk, Malaga, Seville, and Tirana. It will also boost the number of flights on 12 other routes, such as Barcelona, Madrid, Paris, and Rome.
The company's addition of a fourth aircraft to its Prague Airport base represents an investment of approximately CZK 2.3 billion and will generate 30 new jobs.
Jiří Vyskoč, the Executive Director of Air Business Development at Prague Airport, expressed enthusiasm, stating, "Prague Airport is delighted with Ryanair's expansion in Prague, offering new destinations and additional based aircraft. We are particularly pleased that this growth continues into the winter season, providing passengers with more direct flight options to and from our airport."
Ryanair's Jason McGuinness also commented, saying, "Ryanair is delighted to offer Prague customers even more choices and lower fares this winter, with 27 routes, including six exciting new ones."
Winter Season in the Czech Republic
Smartwings has also recently unveiled its plans for the winter season, which will include direct connections from Czech airports to over 20 destinations.
From Prague, travelers can expect routes to destinations like Dubai, Spain, the Canary Islands, and now Antalya, Turkey. According to spokesperson Vladimíra Dufková, Smartwings currently has 25 aircraft based at Czech Republic airports.
Additionally, CSA, part of the Smartwings group, will begin flying to Yerevan, Armenia, from October.
In the first half of this year, Prague Airport handled 5.8 million passengers, marking a 36% year-on-year increase. However, despite this growth, the airport has not yet matched the figures from the pre-pandemic year of 2019 when it served 7.8 million passengers in the first half of the year.
According to Czech Air Traffic Control, there was a 12.2% growth in traffic, with 268,765 flights in the first half of the year.
Prague City has unveiled plans for two new tram lines to enhance the city's public transportation system.
The first tram line, Dvorce – Budějovická – Michle, will connect the southern part of the tram network, incorporating the Dvorecký Bridge. This line is estimated to be approximately 4.8 kilometers long.
It will provide connections to metro line D at the Olbrachtova stop and metro line C at the Budějovická stop. The construction cost is estimated at around CZK 1.7 billion, with efforts to secure co-financing from EU funds or other subsidy programs.
The second line, Podbaba – Troja – Bohnice, located in the northern part of the tram circuit, will undergo a comprehensive study before proceeding with the environmental impact assessment (EIA) process. The implementation of both lines will expand Prague's tram network by approximately 8 kilometers.
Zdeněk Hřib, Deputy Mayor for Transport, emphasized the significance of these lines, stating, "Both lines are essential components of the southern and northern parts of the Prague tram circuit, enabling new, efficient public transport connections without overburdening the city center. By introducing the Dvorecký Bridge and the tram line Dvorce – Budějovická – Michle, we will establish a convenient, high-capacity, and eco-friendly connection between Prague 4 and Prague 5, reducing emissions and improving public transport accessibility."
New Tram Line Podbaba – Troja – Bohnice
The tram line will extend from the Nádraží Podbaba turntable northward along Podbabská Street, sharing part of its route with the under-construction Nádraží Podbaba – Suchdol line, which includes a new stop, Hydrologický ústav.
At the northern tip of Císařský ostrov, the line will diverge from the route to Suchdol and proceed to Podhoří via the new Vltava River bridge, serving a pair of stops planned for the new entrance to the Prague Zoo.
From Podhoří, the tram line will continue through a tunnel to Bohnice, where it will connect to the street network via a portal on Mazurská Street, featuring a pair of Poliklinika Mazurská stops. The line will then turn south onto Lodžská Street and link with the planned Kobylisy – Bohnice line on K Pazderkám Street.
Excitement is growing as Prague Harley Days makes a return, teaming up once again this year with the popular Burgerfest to deliver an unforgettable weekend from September 1-3 at the Prague Exhibition Center (Výstaviště Praha).
As one of Europe's largest gatherings for freedom enthusiasts and Harley-Davidson aficionados, this unique occasion will offer a delectable fusion of American cuisine and entertainment.
Over the span of three days, attendees can partake in a mesmerizing motorcycle parade coursing through Prague's city center, marvel at adrenaline-pumping FMX spectacles, and groove to invigorating live music. Gastronomic pleasures abound with sizzling barbeque showcases, sizzling BBQ displays, and a remarkable array of burgers and American culinary delights.
120 Years of Harley-Davidson: A Landmark in the Brand's Legacy
This year's Prague Harley Days commemorates the 120th anniversary of Harley-Davidson, and the event guarantees an even more spectacular program than ever before. Highlights comprise a parade through the Prague city center, a bike exhibition, and test rides of the latest models.
The Harley-Davidson story
In 1903, out of a small shed in Milwaukee, Wisconsin, four young men lit a cultural wildfire that would grow and spread across geographies and generations. Their innovation and imagination for what was possible on two wheels sparked a transportation revolution and lifestyle that would make Harley-Davidson the most desirable motorcycle brand in the world.
Burgerfest: A Gastronomic Feast
Now in its 12th iteration, Burgerfest proudly presents a remarkable selection of BBQ specialties and top-tier burgers, crafted by grill virtuosos from across Europe.
Beyond the culinary delight, the program includes stand-up comedy gigs, concerts, culinary workshops and exhibitions, along with an area tailored for children in the Family Zone.
The entrance fee is 250 CZK. You will then be entitled to enter the festival area on both days. It is free to enter for children under 120cm, and those who are disabled. The festival area is open from 10.00 to 23.00 in the evening on Saturday, and from 10.00 to 20.00 on Sunday.
Adrenalin & FMX Show: Dazzling Feats and Exhilaration
Another apex of the weekend is the Adrenalin & FMX Show, where stunt riders showcase jaw-dropping jumps, flips, and maneuvers. The show guarantees indelible moments filled with excitement, velocity, and acrobatic displays in the American tradition.
The Mozart Prague – the beautiful and historical hotel which faces the Vltava River and Prague Castle continues to stun visitors time and time again. The hotel welcomes all guests to enjoy the experience and magic of staying in the famous hotel. 
We met with Stefan Radstrom, the hotel's general manager to discuss his own personal journey of how he ended up working for the iconic hotel. 
Born in Sweden, Stefan always had the ambition to put 100% effort into everything he did. Beginning his hospitality career as a teen during a summer job as a garbage collector in a hotel, he made a promise to be "the best garbage collector the hotel had ever seen." 
With his smiley attitude and lease for life, he was soon approached by the hotel manager to move on to start another job within the hotel – the hotel restaurant.
With his love growing for interacting with guests and all walks of life, Stefan stayed in the hospitality sector – a journey that allowed him to travel the world. 
In his career, Stefan has been involved in thirteen hotel openings, including Grand Hyatt Muscat, Paramount Hotel Dubai. His first hotel opening was in Oslo, Norway for the Plaza Hotel, a luxury hotel in the city center. 
His favorite place he has lived has been India, where he opened the Grand Hyatt in Goa. He describes living there as "India is so huge, it's like a big melting pot of all different types of people. It's beautiful and very colourful. What I love about Indian culture is that family always comes first, which is sometimes something I think that is forgotten about in European culture."
Stefan moved to Prague in 2020 to be General Manager for The Mozart- formally and originally known as Pachtuv Palace when it opened in 2004 and later on Smetana Hotel.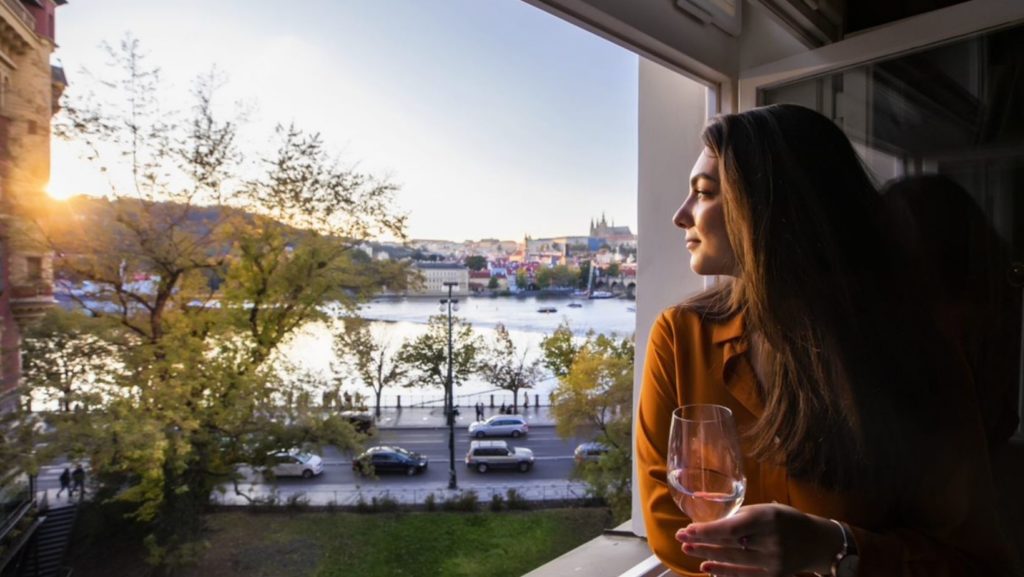 During the Covid-19 pandemic, the hotel decided to take the opportunity to rebrand themselves and change the name of the hotel. Stefan says, "Today is all about storytelling, and we realised that the hotel had a better story to be told."
Stefan explained that Mozart used to love visiting the hotel and staying with the Pachta family during his stays in Prague. The Pachta family loved to have him visit and were great friends, however, Earl Pachta said one day "Mozart, You have stayed with me many times, however have never written anything about me." With that said, he locked Mozart in one of the rooms and said "Do not come out until you have written me a piece." Mozart then wrote K509, the "Six German Dances" in a room which is still to this day in the hotel. 
With this being said, the hotel then changed its name to honour Mozart and his love for Prague as Mozart once said "My Prague people understand me."
Stefan explains the hotel is a hidden gem and undiscovered jewel of Prague. Hidden in the bustling streets of the middle of the city, the hotel has a calm and elegant atmosphere, quiet and tranquil compared to the streets outside. 
It sits 154 metres from Charles Bridge and has a beautiful view of Prague Castle. "The castle looks onto us. It's perfect" Stefan adds. 
The stunning hotel dates back to 1628. Stefan explains that the hotel welcomes many different types of guests including couples, families, celebrities and even royals. He explains that guests feel the romantic and historical ambience of the property. He says "If these walls could talk. The property has so much history, it has welcomed so many people from so many places over the years."
When asked what he envisions for the hotel in the near future, Stefan explains he wants the hotel to attract locals and tourists. The hotel has plans to create a space for people to meet in Prague. There are plans for events to be on weekly – creating a bustling atmosphere that attracts people time and time again. 
"The hotel is going through a period of transformation. We want to showcase the beautiful history of the building and classical framework of the hotel, but we also want to create a modern and stylish ambiance for guests." Stefan says. 
With classic rooms on offer and a modern fusion of energy and spirit – to learn more or book online visit The Mozart Hotel's website for more information.