Cities where the street food culture is expanding can help the street life thriving. Good food can do more than just satisfy a hungry stomach; it can also make a significant difference in urban neighborhoods.
Individuals can form human relationships as a result of the food, and it is something that makes people feel like they're a part of their city in ways that don't always happen indoors. Standing shoulder to shoulder with other people eating at a market certanly brings us closer together, which can help our healing from the long time lockdowns and lack of social connections in the past years.
We spoke on the topic of how street food and marketplaces have an impact on the city's areas with Ms. Hollie Lin, CGO of the Manifesto Market, and we learned some interesting details about their Prague venue and future plans.
Tell us first, what is your role at Manifesto?
Like other members in the founding team, my role evolved over the last few years. Currently, I am leading various aspects of the company's growth, so that we can welcome more guests and make them happy, that goes with creating more jobs and creating better revenue for our chefs and tenants. I take of the growth and all aspects of it, except the geographic expansion of Manifesto. This is Martin Barry's specialty.
What was Mr. Barry's inspiration behind opening the Manifesto Market? Did he have previous experience in similar projects overseas?
Martin is a place maker. Both of us care about creating real places to make people smile. Being from Taipei, Taiwan, I grew up with the night market culture. Since I moved to Europe, I really missed the food, the variety, the chaos and the vibrant energy of those places. On the flip side, I also like to utilize my professional experience from YouTube and Google to manage and scale this kind of experience.
Martin has an extensive experience from landscape architecture and ambitious redevelopment projects in many cities around the Globe, built on a much much bigger scale than any of the Manifestos you could have visited. We are just getting started, and we love to combine our backgrounds and implement that experience in a completely different industry.
What was the impact of the market on the direct area of Florenc and Smichov, what was the initial feedback of the locals?
Each of those places is different and each of our projects was unique and specific to that concrete place. Yet, there is at least one impact you could observe everywhere. Our interventions helped the safety of those places, something that seemed unsolvable until we stepped in with our concepts.
All of the positive feedback we received from our customers who shared thousands of reviews until today has been energizing and inspiring and helps us improve every day and come up with new ideas.
What was the general response of the visitors to the fact that the place is completely cashless?
Some people expected a dramatic resistance but the opposite was true, it was very smooth. Our belief has been that cash is dirty and it has no place in restaurants. In a cashless environment, restaurant staff are able to focus on offering delicious food and great customer service without concerns about food safety.
Throughout the pandemic, consumers have expressed appreciation that they do not need to touch cash during transactions and that the transactions are faster. Other than that, cashless operations are transparent and much easier to manage for the owners, and finally, consider safety again.
None of the restaurant staff members have to carry cash after closing their bistro in the night. In fact, over 97% of guests that we've surveyed like the cashless environment, even before the pandemic and most of the remaining voices were neutral.
How many stands are in each food hub?
Usually, 15 to 28 depending on the size of the area, on the seating capacity and the demographics in the nearby vicinity – the most important is the 10-minute perimeter. The exact number comes down to our deep understanding and analysis of data, and sometimes to the spatial possibilities of a location. It's good to mention that some bistros can double as virtual kitchens and operate additional brands from one space, available to order online.
What is the most popular cuisine stand among the visitors?
Among our top sellers, there are meatless meals: Fries and churros! If we leave out pivo, of course. With that said, the guests of Manifesto love to find an unmatched variety in the market, from burgers, tacos, American barbeque, Indian butter chicken, seafood, and poke bowls and anything their heart desires. And they all walked away with satisfaction with delicious fries with cheddar cheese or churros with cinnamon sugar and caramel dips.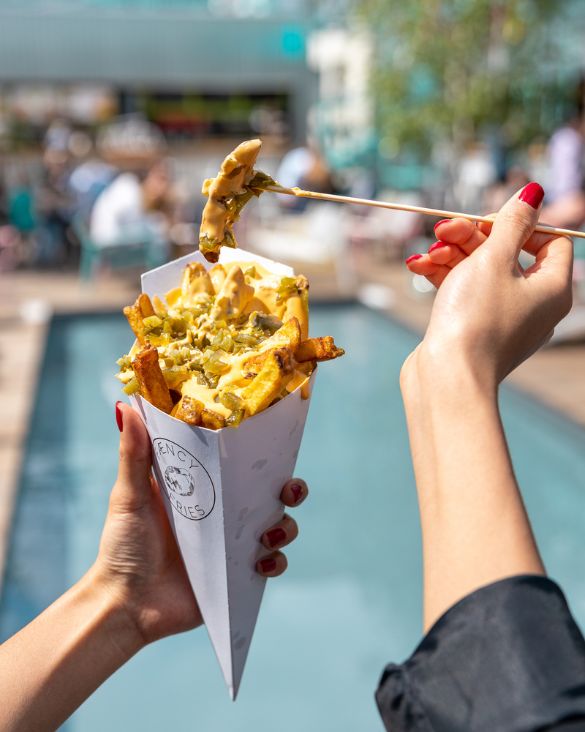 We would like to learn more about the Manifesto On Wheels initiative.
"We transform ordinary places into memorable experiences" is our motto, and Manifesto On Wheels started from the same idea. We decided to deliver a classic seasonal drink, svařák (hot mulled wine), deep in the early days of the pandemic, in November 2020, to people's doorstep.
We did this because we felt that people confined to their homes might dearly miss that annual experience of going out with their friends and families for a cup of svařák. We thought, if people cannot enjoy their cup of svařák at Manifesto, what about helping them experience it at home and still feel the vibes of the festive season? We tried to bottle the product, hired a talented illustrator to design cheerful labels, we drove to all the
possible addresses around Prague – and some colleagues were honestly surprised what is still considered as Prague.
The aftermath was a somewhat surprising success for us. That led us to launch a collection of classic and original artisanal ready-to-drink cocktails. We rolled out products like the "Quarantini" or "Staycation" series with "Sip of" several exotic places people could not travel to.
Initially, we thought we'd bring the bar to people's homes in our own cocktail truck – hence the name "Manifesto on Wheels" – but later transformed the idea into delivery of great drinks. People really love these drinks, even outside of lockdowns, so we'll keep expanding these collections.
How does one corporate event look like, what should a company organizing their team building know about?
You are right, Manifesto is seen as a place for bigger events and parties and we receive reservations for both – company outings but also family gatherings. Those events can perfectly co-exist with our normal operations and vibes, we are able to reserve areas such as the terrace or the cultural zone, and even the whole market for very specific requests, to create a memorable experience.
Besides that, we host thought-leadership events, such as the Sustainability Festival or the 2020 edition of Innovators, a Czech award for the most innovative and inspiring companies. The only advice is to get in touch with us early enough, ideally, a month ahead or more, depending on how ambitious and complex the event is.
We would like to learn more about the newly opening food hub in Berlin.
Manifesto Berlin will open in the second half of this year at Potsdamer Platz. We could not have dreamt of a better location to begin our international market expansion. It's a crossroads of culture, shopping, office hubs, and entertainment brands and it's located right at one of the busiest public transit hubs with daily traffic of 110k people.
It will be our largest space to date, and it will be continental Europe's largest food hall. We'll continue the cashless solution because Berliners, like most of our guests in Prague, will love using digital and contactless payments at Manifesto. We are deeply into the curatorial process of selecting from an awesome lineup of dozens of interested, innovative restaurants. Stay tuned, we will be announcing the first committed restaurants in the coming weeks! We are also really excited to expand our newly launched brand, SOOT Bar, into Germany.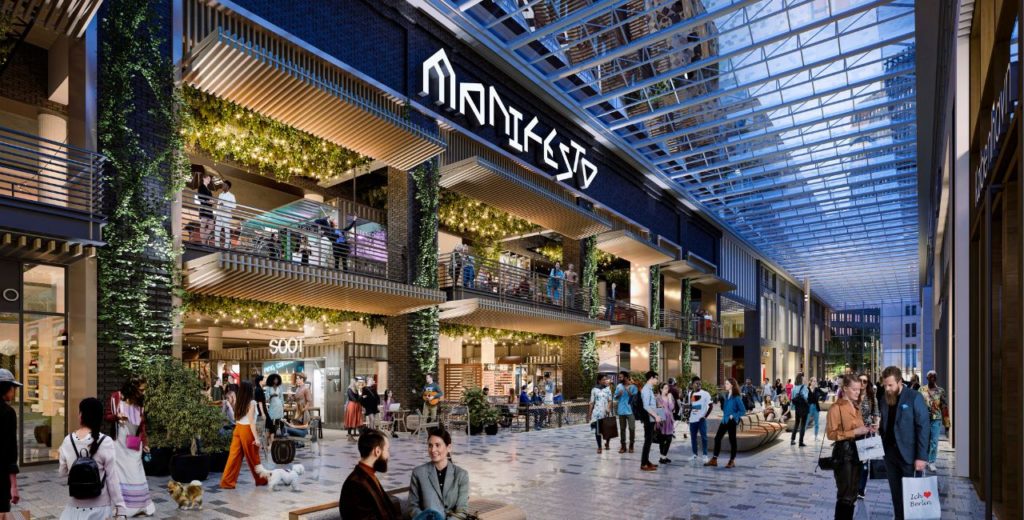 Do you have future plans to expand the business and idea of the Manifesto Market all over Europe, outside of the EU-zone perhaps?
e are working on opening several locations in Germany over the next 18-24 months. Martin Barry, Mandy Kwan, Petr Nemec and the expansion team have been pursuing new sites in major cities around Europe and we are exploring possible locations in the US, the home country of the Founder.
What factors will influence transportation in the future? Some believe that ride- and car-sharing will assist in determining the answer.
Shared mobility is a cutting-edge transportation approach that allows consumers to receive on-demand, short-term access to various forms of transportation. It can encompass car-sharing, bike-sharing, carpooling, and platform-based travel services, among other modes of transportation.
Historically, people could move throughout an urban region in a variety of methods; but new travel options made possible by modern technologies and commercial models have given people even more options.
Car-sharing has risen to the forefront of the sharing economy thanks to the convenience of requesting a car from our mobile phones. We spoke on various topics with Mr. Švaříček, the CEO of HoppyGo, a Czech based peer-to-peer P2P car-sharing company.
Q: What is the vision of the HoppyGo, and how do you incorporate it into your daily activities? 
The vision is to offer an affordable, convenient and flexible mobility solution in a few clicks that is environmentally friendly and helps local communities. We fulfill our vision via connecting the owners and drivers via our platform, offering a very flexible mobility offering (starting on one-day rentals all the way up to a year, starting from low hundreds of CZK per day for a small older hatchback but also offering a brand new e-vehicles, sports cars, and vans.
We are in constant touch with our community which helps us to develop the product in the right direction. Timing is now perfect for a summer trip/vacation, so go and choose a car on HoppyGo!
Q: What differentiates your business in comparison to the traditional rental companies?  
Firstly, it is the variety of the offer – 300 different types of cars, all kinds of categories (cabrio, van, sports car, SUV, MPV, you name it) starting at very low price as it does not have to necessarily be a brand new vehicle (we have cars of up to 15 years of age or 300K km).
Secondly, it is the guarantee that you will get the chosen vehicle, contradictory to the typical experience in traditional rental companies. Thirdly it is the full digital flow – everything is done via an app, no papers. Then we also have much lower deposits when you book the trip
and we accept all kinds of payment cards. The extra benefit is then the community aspect, because during the handover with HoppyGo, you most likely meet a friendly local car owner.
Q: What are the aspects of your work that you are most proud of? 
The community aspect creates connections between the locals, helping them to live smarter and show them the alternative to car ownership. The second is the sustainable aspect – we increase the utilization of the vehicles that would normally sit idle in the parking spot.
Last but not least it is the HoppyGo team and the platform we built in-house – rock-solid scalable solutions for many use cases, excellent UX/UI, and the hoppy mood we share.  We have a lot of users from foreign people visiting countries where we operate for work, studies or travel, and this perfectly suits their needs – mobility only when in need, flexible in the length of the trip and type of car, perfectly suiting to so many different use cases – and this is the feedback we hear from them very often, which makes us all "hoppy"!
Q: What kind of influence do you want to have on the future of carsharing in the Czech Republic? 
It is not just on car sharing, but more on car ownership. We believe that for some HoppyGo is an alternative to car ownership – for owners this is a way how they can keep their vehicle even in the period of ever-rising costs of having a car, for drivers this is the perfect solution if and when they have a mobility need.
Q: What is the general feedback of your partners and customers from Poland and Slovakia? Is it easy for a Czech carsharing company to penetrate the market of these countries?
We are lucky to have a strong platform that enables us to enter new markets without big capital investments. As a peer-to-peer car sharing, we do not own a fleet of vehicles, so the task for us is to have the platform with the best-in-class UX/UI and insurance product for the convenience and safety of the community. The UX/UI is shared across the countries and proved to be working in all markets. The acceptance positively surprised us in Poland
where the competition is strong and active.
In general, we have a product with a purpose that is appealing to masses, which helps a lot when launching new markets.
Q: I'm curious about your opinion on the local carsharing companies' breakthrough, due to the rise of the bigger corporations. What are your thoughts about that? 
Well in all the markets we are active it is actually the local car-sharing companies (I mean the free-floating, minute-based companies, which is a different business case than HoppyGo) who are active, no big corporations in these markets for the time being. The market is growing and was also growing during the covid, I believe it confirms the future for these flexible, on-demand mobility solutions.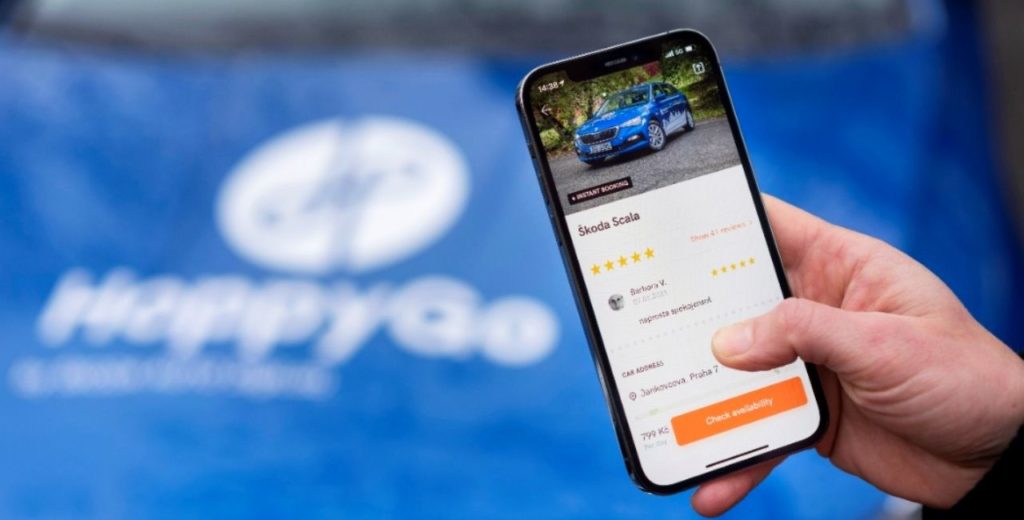 Q: Please tell us more about your opinion, how carsharing is impacting the environment? 
For us at HoppyGo it is what I already mentioned above, we increase the utilisation of the vehicles that would normally sit idle in the parking spot. From our users, we know that plenty of them decided to either sell their vehicle, offer it full time via HoppyGo, or/and not buy a new one partly also thanks to car-sharing platforms. In our case, that means that we helped to save some scarce resources.
Q: Last, but not least, do you have any amusing customers story to share? 
Of course, for example, a couple that got together and eventually married after the rental was done via HoppyGo – they met during the key's handover for the first time. Or a lady at her 80+ who was one of the most popular and active car owners on our platform. With 160K users, 2,5K cars and thousands of trips every month, this would be a long list of stories
Wouldn't it be wonderful to know that the food we consume is not only delicious, but also healthy for you and the environment?
This food philosophy is at the heart of A Posto Trattoria, a true farm-to-table restaurant in Prague 8 that serves up authentic Italian and Sardinian 
meals.
A Posto Trattoria collaborates with local farmers to implement the most sustainable and regenerative farming practices while focusing on using healthy ingredients in their food.
Located in a peaceful part of Nové Chabry, we traveled to A Posto Trattoria on a nice Sunday afternoon and spoke with its owner and main chef, Mr. Gianfranco Coizza.
A native  Sardinian, Mr. Coizza shared with us many interesting stories and information on the idea of sustainability, as well as told us more about the forthcoming opening of an authentic Italian pastry shop in the area of Prague 8.
Q: Your menu has literally everything we need to eat well. It's just perfect.
A: "A Posto" in Italian means that everything should be just as it is.
Q: Do you also have culurgiònes (Sardinian stuffed pasta)? It seems that  It's not always the part of the a-la-carte menu.
A: No, we are changing the menu depending on the season, and depending on what is available from the farmers and our partners. There are things that we just cannot take out of the menu – because some of the customers keep coming back exactly because of that one particular meal. I like to put some Sardinian food on the menu.
Some of my chefs are coming from different Italian regions, so everyone brings some specific culinary ideas from their areas.
Q: Saffron is a very important part of Sardinian cuisine.
A: Yes, and luckily my best friend here in Prague is importing saffron,  his warehouse is only about 2 kilometres away from my restaurant, so I have it always fresh and available.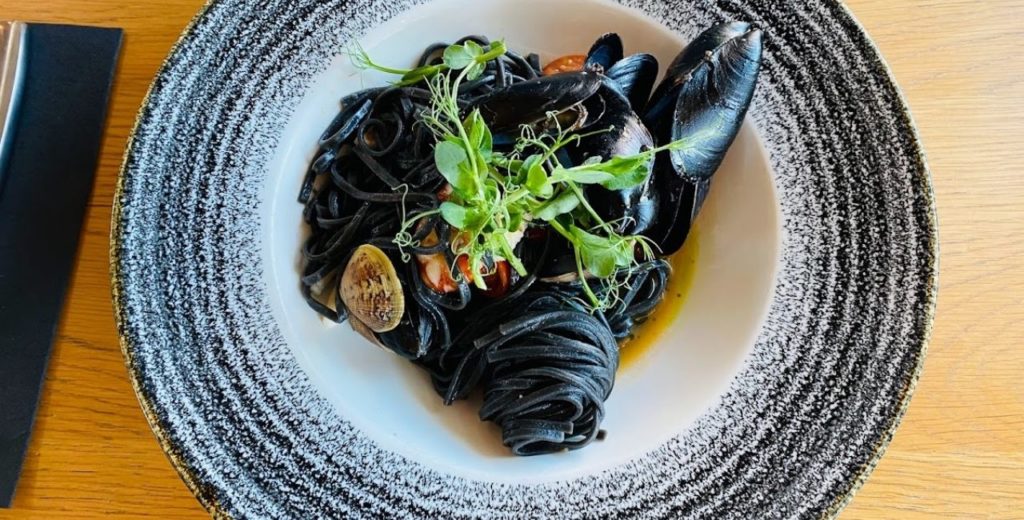 Q: When did you get into the restaurant business, and what brought you to Prague?
A: When I was still living in Sardinia, I was studying agriculture in high school, which included learning about the technology of making food, oil, wine, and cheese. After finishing these studies, I moved to Tuscany to study literature at university, and during my studies, I  was working in a restaurant and winery, so that's where I've got my training in the restaurant business.
Some years later I came to Prague,  and basically what brought me here was my interest in literature, and also this dream of getting into the restaurant business. So, my first experience in Prague city's restaurant business directly was in restaurants Alforno Focacceria and Aldente, however, now with my own business I want to combine our great recipes with even better customer service. I've tried myself in the catering business, I was a private chef, I held private cooking classes and many other activities too,  therefore all these experiences make one amazing cohesion of success in my trattoria.
Throughout the years I've become wiser, and now I'm able to implement culinary knowledge, through my experience with the literature and travelling.
Q: How about the comfort food? Do you have natives coming here, native  Sardinians, Italians, visiting your trattoria exactly because of one specific meal?
A: Yes, there are. But since we are a bit far from the centre, most of the Italians and tourists are focusing on the central diners, but I do have regular native customers. We honestly take care of the quality and authenticity.
Q: When you opened this restaurant, what was the first overall feedback of your customers?
A: First, when we opened this restaurant, the timing was not great,  because only ten days after the opening the first lockdown happened. Of course, it caused us some problems, like everyone else in the gastro-business. However, on the other hand, we put the focus on creating a relationship with the locals in this neighborhood.
We've tried to do things that are supposed to be something wider – and that was to provide our customers not only food but also Italian and local products. For example, our bread is a big success.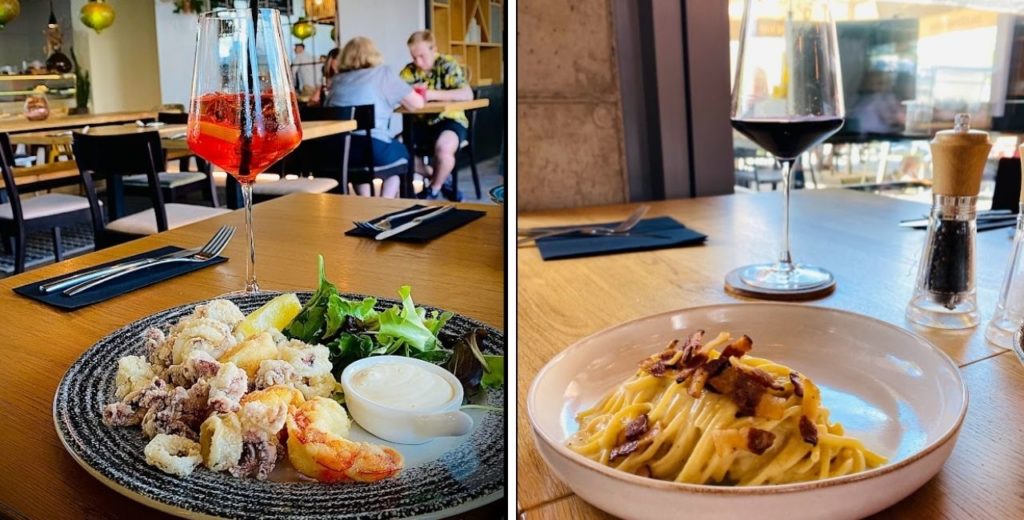 Yes, the bread was indeed fresh, fluffy inside and crunchy outside…  (we've tried the food as paying customers prior the interview)
I think that the restaurant is always the same thing – especially when you propose and offer something that the customers don't know – first, you need to gather their trust, and then you can suggest, and guide them what they should try.
Trust is the most important thing in this industry, and I see that we've managed that. Of course, there are also more conservative guests that expect the same food on the menu every time they are visiting, for example, the Carpaccio.
What we are trying to explain to our customers is that this is a  modern trattoria. Trattoria is a more relaxed place, where the common Italian, everyday food is served.
But with a strong accent on quality, experimenting, on keeping an eye on what's going on around. Therefore, we are constantly working on being a sustainable trattoria, cooperating with even more farmers, trying to invent, improvise, and not focus only on the so-called "touristy" food.
Q: A trattoria has a soul, and the locals would probably love to have an  Italian restaurant that has a spirit, nice simple environment, what seems to be missing in Prague, does it?
A: I think that Prague doesn't have many authentic Italian restaurants. There are few, of course, but on the other hand, there are too many "Italian wannabe restaurants".
We are trying to do comfort food, but I'd call it rather soul food,  as each course has a story behind it. For example, if you order the carbonara, all the ingredients are first of all supplied from the local farms and animals, which are treated the way they should be.
Q: With the reference to sustainability, I'd like you to tell me more. About your zero-waste philosophy.
A: What we try to do is to avoid waste as much as we can. I think that  100% zero-waste does not exist because there is no such thing as zero 
waste. It's more of a goal. When you want to go to a gym and train the body, not everyone gets the results, but you do set a goal and on long 
term, you see the results.
We are trying not to waste anything, and to use up all the ingredients. For example, if we peel the carrot, we don't throw it away, but we use it for a broth, or dry it up, or use it for the decoration of the dish. From a small farm, where I know how they treat those animals, we know what they were eating, where they were living, and we always use the products of the whole animal.
We butcher it, we make the broth, fat, and use it all. Just across our trattoria, there is our butcher shop as well, so customers can buy meat, sausages, and sauces too. This way we use up all our ingredients. This is the only fair approach nowadays. We all know that the economy will get worse 
in the upcoming periods, therefore I try also to teach my own children who are 8 and 5 years old the respect towards nature. And this is not 
something new! Our grandparents used to do it this way, and it was the correct way.
Q: What is the trattoria's signature dish and why?
A: One dish from the very beginning and is very popular, is the Vitello Tonnato, which is a Piedmontese dish. It's very traditional. It's a dish 
from veal meat slices, with a sauce made of pepper, anchovies, veal broth, and capers. This meal is interesting to me because it unites the land and the sea.
Instead of the salt, they used the anchovies to give the meal a salty taste. We try to make it with a modern technique but respect all the ingredients. Other dishes that are extremely popular are the Linguine with the seafood, the octopus, and we have a dish which is called Polpo Allada, which is made in Sardinia, but in a specific area, which is a Catalan colony, and the locals speak  Catalan in that area. It's a dish that comes from a very old tradition that includes preservation techniques with tomato sauce and vinegar,  which is becoming a hot marinade for a purpose of preserving the fish. 
And of course, the grilled meat, which is coming in fresh directly from  the farmers, and we are grilling them outside in front of our customers.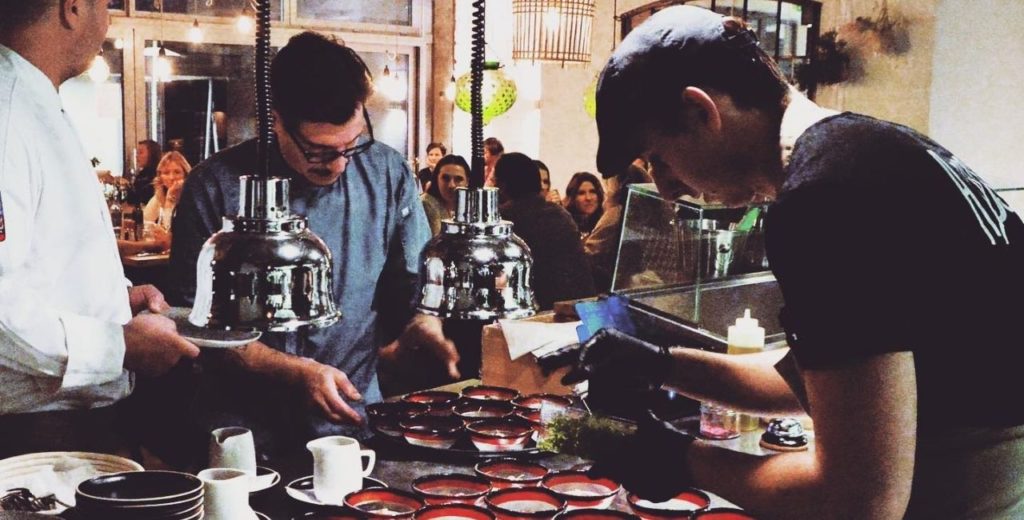 Q: How about your gourmet academy?
A: It goes very well; I am happy that it's always full. There are courses with Italian cuisine for everyone, but I'd highlight the one with kids. I enjoy teaching them cooking because they give me a lot of energy with their questions about the food. I've observed that the way they are proceeding with the food making is also a way for me to expand my ideas.
Because the children are honest, and they have a clear approach to everything when they are determined to achieve their goals. Some of them are very talented. When we are preparing one specific meal, first I  do a presentation of it, and afterward, I ask them to use their fantasy, their personality, without trying to copy me. And it's great to see the way they are learning, which is very inspiring to me.
Q: You are working every single day – when are you resting?
A: When I have some free time, I try to spend it with my family, and whenever possible travel and get inspired. I'm also trying to keep myself fit – 4,5 years ago I started playing boxe, and before that, I played football. Boxe is very good for both body and mind, and I've made very good friends at my boxing lessons. I believe that for someone who is in the gastronomy business is important to be surrounded by the younger generation, they always bring you new ideas, inputs, and new energy.
Q: What would you advise someone who is interested in Sardinian cuisine?
A: Even though Sardinia's history is not as popular as the other Mediterranean countries, the Sardinian cuisine is basically a never-ending structure of clashes and meetings of all the Mediterranean cultures. You can find a little bit of Spain, France, Italy, and North Italy in our cuisine. And I think if you let yourself go, it's like a trip back in time. I think that the new type of gastronomy should be like traveling and letting yourself go.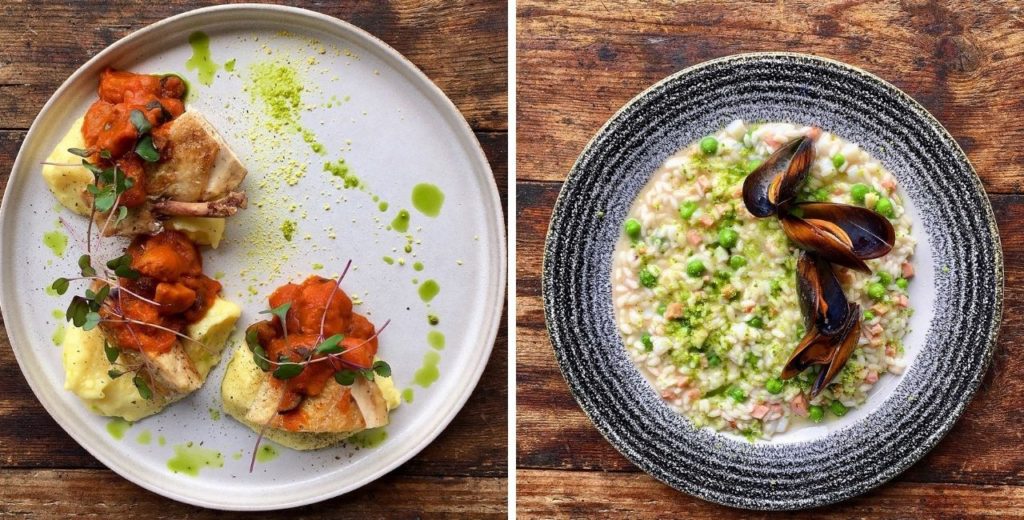 Q: What inspired the name of the restaurant?
A: Before opening, I was looking for a name that is easy to remember,  but at the same time I wanted something that gives essence to what is this restaurant about. 'A Posto' means that everything is as it should be, or everything is just fine. So, the unity of the name, the interior and our wonderful meals are giving our guests a message of welcoming them into my home.
We want our guests to feel comfortable on every occasion when they are visiting – it can be a romantic dinner, a family lunch, or even just a quick stop-by for a small bite or a coffee. Our customers should feel at home at A Posto Trattoria.
Q: Please give us 5 words that are describing your trattoria
A: We Love What We Do – this is our slogan.
I'd like to mention that we are opening a pastry and ice cream shop soon, on the Dock project's promenade in Prague 8. It's scheduled to open in a month, or a month and a half. I will announce it on my Instagram account too. Its name will be O.M.G.! and we are looking forward to welcoming our guests, providing them fantastic and authentic sweets,  pastries, ice-creams, and even better customer service.