Prague is no stranger to impeccable cuisine that can be found all over the city. Vietnamese, Italian, Indian, Korean, Latino, you name it, the capital has it.
In that diverse mix of meals, there exists a special type of hamburger that can only be replicated outside of its home country, the United States, by a select few. The hamburger? The Smash burger.
The difference between a hamburger and a smash burger exists within the name, and you can find yourself a delicious bite in Prague! The patties aren't simply grilled, they're smashed to perfection in a style where burgeristas are constantly pronouncing them as the ideal type of burger.
So, if you're in the mood for a burger with a little more flavor and zing, here are the top joints in Prague that claim their name in the Best Smash Burgers list:
It's in the name, and of course, it's on the list! Many locals, expats, and tourists alike have all shared their 5-star ratings of Žižkov's Smashed. Equipped with prime beef and loaded with a merciful amount of cheddar, Smashed has customers buying themselves a second burger right after finishing the first one. Not because of the size, but just because it's so good.
Choose your number of smashed patties from the 'Single Sin,' 'Double Pleasure,' and even the 'Triple Guilt' if you're really looking for a big bite. Don't forget, Smashed just moved to a new location, right across the street!
Visualizza questo post su Instagram
Located in Manifesto Market, the Dirty Dog Barbeque just recently introduced their smash burger to the menu, and if it's anything like their classic 'Smokey & the Burger,' you're in for a real treat. Owned by American chefs who know how to perfect their native food, the newly added smash burger is made with fresh buns, local beef, and most importantly, real American cheddar cheese.
To make things a little more interesting, their special sauce is what makes the burger stand out on this list, topped off with their potato bun. If you're feeling sides, there's plenty to choose from: wings, fries, mac & cheese, and popcorn chicken. We were able to get the first taste of their new burger, and it's definitely worth a try!
Visualizza questo post su Instagram
There's no shortage of great food in Vinohrady, so it's no surprise that it's also home to one of the smash burgers on our list. Hoxton first began at Manifesto Market in Anděl, but realizing that more and more people were craving their burgers, they opened up a larger restaurant right by the Basilica of St. Ludmila in Náměstí Míru.
Offering the smash burger at CZK 288, their menu also allows you to customize your own smash burger if you're feeling creative. Featured with a brioche bun and 150g beef patty, you won't be leaving Hoxton's hungry, that's for sure. Of course, there's also their classic Hoxton burger, and a multitude of other burgers to choose from (Chili G, Oh My Goat, Pork, Truffle Mushroom).
Visualizza questo post su Instagram
No Prague smash burger list would be complete without Fatfuck. Here in Prague since 2020, in a dine-in restaurant at Petřín and a takeaway location in Holešovice, you can't get enough of the mighty Fatfuck smash burger. Available in two sizes, the classic and the supreme, the smash burger comes with Iberian bacon and a milk bun that really elevates the burger's appetizing and juicy taste.
Go for the supreme if you're feeling hungry, because instead of just one patty, it comes in three genuinely smashed patties with sauteed mushrooms. The only fault in this otherwise amazing burger joint is that their fries could really use an upgrade. Nonetheless, Fatfuck reserves its rightful name on this list.
Visualizza questo post su Instagram
We know, we know. They're not smash burgers. Yet, it's unquestionable that Mr.HotDoG gets an honorable mention on this list for those of you who aren't hungry enough for a smash burger, but just enough so that you may want to enjoy a slider. And it's agreed that Mr. HotDoG's sliders are absolutely mesmerizing.
If you think there's a place we missed on this list, let us know!
With Prague's population expected to grow fundamentally over the next 25 years, the municipality continues to cooperate with residential developers in order to prepare for the new wave of residents looking to relocate to Czechia's thriving capital city.
For developers such as Horizon Holding it is essential to plan out neighborhoods and develop new ways for Prague to improve in terms of living quality that will attract new residents.
Active in the Czech market for over twenty years, Horizon has completed several residential projects in Prague and its suburbs, including quarters such as Modřany, Karlín, Čimice, and others. As of today, the developer completed apartments for over 1,500 families and is about to start new projects that will bring thousands of new apartments to the market.
"We are not necessarily attached to one location or one quarter, but we choose what we believe to be an interesting project meeting our standards, preferably of bigger scale with over 100 apartments," said Yishay Furman, CEO of Horizon Holding. "We prefer projects that can be phased, to start with 100 units, then we gradually expand further the neighbourhood with retail units, build parks that include playgrounds, resting areas and also art, as you can see at Zahálka Residence, where we installed statues by famous Czech artist Michal Trpák."
The developer always considers location as a key factor for defining a new part of Prague's residential landscape.
"Each quarter has its own vision or regulations, we always come with our proposal and design and consult it with the municipality. We ensure that there is a mutual understanding between the city and us as a developer regarding how the project should look like in terms of facades and size. For example, our current project on sale – the Blizka Residence in Karlin features a brick facade that matches this quarter's industrial background," said Mr. Furman.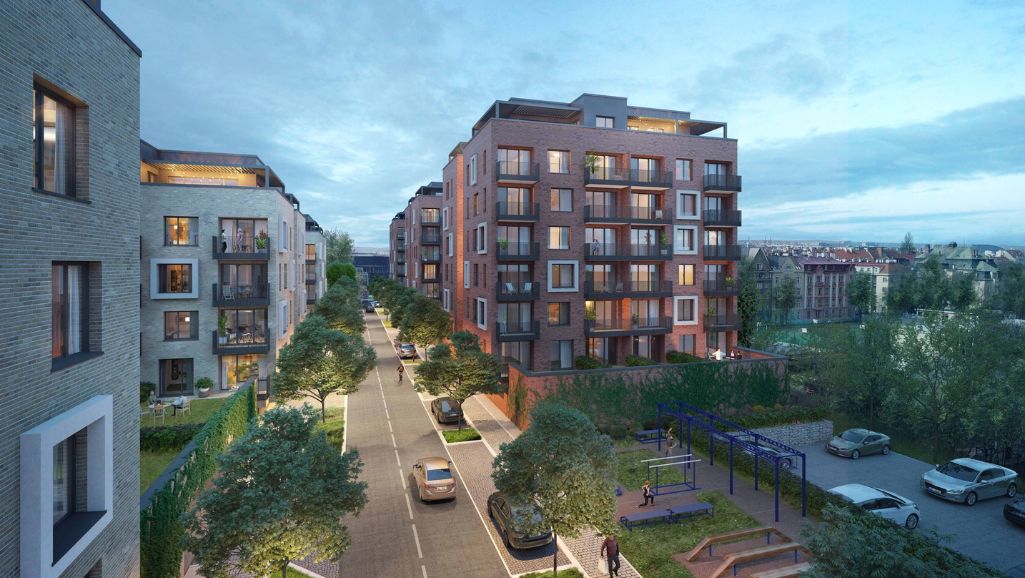 Apart from completing the Modřanka project last year, Horizon has another project located in Modřany with its last phase under construction – the Zahálka Residence next to Hodkovičky golf course with 800 apartments. In parallel, the developer is working on a change of master plan for project in Chuchle with around 2,000 new apartments just across the Vltava river.
Another project showing Horizon's aspirations for reinventing the city is located in Prague 10, Bohdalec. This project of over 150,000m² will consist of 1,500 apartments and commercial units.
"We're one of the leading developers in Prague for the last few years. We would like to continue being so in the future, as we have many large projects planned ahead of us. One of them is aforementioned Bohdalec, Velká Chuchle, Aura Statenice and many more" said Mr. Furman.
"Aura Statenice project will be one of the largest projects in Czechia," added the CEO.
Creating homes is not only about construction itself but also about creating a community in which families will feel comfortable raising their children.
"We want to contribute to cultivating the local area where people like to spend their time. For example in the Zahálka Residence, we revitalized the stream next to the project and in Aura Statenice, we checked what were the needs in the area and for example designed a water treatment system that will serve Statenice and the surrounding villages. " said Mr. Furman.
In Statenice, Horizon plans to build 600 units (apartments and row houses) in upcoming years. The developer made sure there will be retail units for services e.g. pharmacy, medical practices, including a Billa supermarket (already planned to open in 2024). In the Velká Brána Residence in Horoměřice, Horizon designed and built a bus station to provide the new project with better transportation, making it possible for residents to reach the center within half an hour by public transport.
"Our projects Modřanka, Zahálka and Čámovka are BREEAM (Building Research Establishment Environmental Assessment Method) certified and recently we made a decision that all future Horizon projects will be assessed in reference to this international environmental standards certification. For us, sustainability isn't just about being green or energy saving, but also about connecting the project to the community."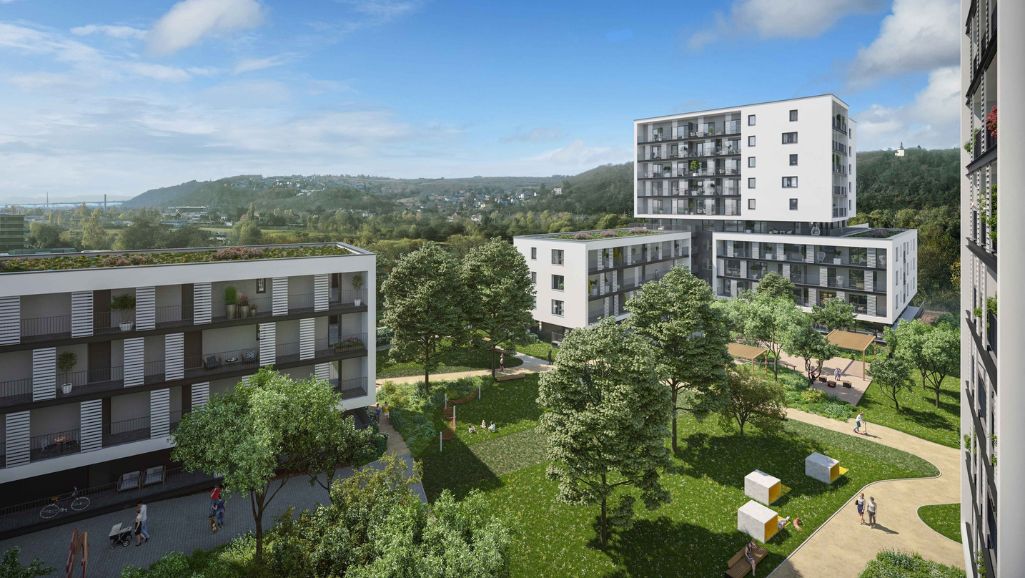 Regarding the topic of Prague's growing population, Mr. Furman believes that the number (1.3 million) is not correct and is in fact, much higher."
"The city has 1.3 million people registered – according to official statistics, but unofficially there's another 500,000 people that live in Prague. Most of them are people that are still registered in their home towns outside of Prague and epxats. So, there are currently about 1.8 million people that actually live in Prague and definitely not enough apartments to supply the demand at these times."
"We believe there are about 70 000 – 90 000 missing apartments on the market and us developers will try to make sure to supply the demand." finishes the CEO of Horizon."
At the corner of Dukelských Hrdinů and Veletržní, there lies a hotel filled with history, ambiance, and style accompanied by an enjoyable bar and delicious food, which allows it to stand alone from all other accommodations in Prague.
Mama Shelter has been operating in Prague for five years now, giving visitors and locals alike a different way to experience the city.
Ten floors, 238 rooms, ateliers, DJs, foosball tables, and a sensational terrace. These are a few of the amenities that Mama Shelter has to offer, not to mention the one-of-a-kind atmosphere when guests walk in for the first time.
Considered as an 'urban refuge' with a vibrant hospitality that takes on a playful character, Mama Shelter is found in Prague and also across three continents, not only for a place where tourists can stay but where locals can come in for a bite or a drink.
"There's loud music playing, The bar is always lively, and it's open late. So it's not just a typical hotel bar where you or your parents have a glass of wine before they go to bed. We actually host parties, we have DJs on Thursdays, Fridays, and Saturdays, consistently throughout the year, and we'll have them more often during Christmas time. So there's definitely a different vibe than other Prague hotels," said Luke Bodenschatz, who works as the Director of Sales at Prague's Mama Shelter.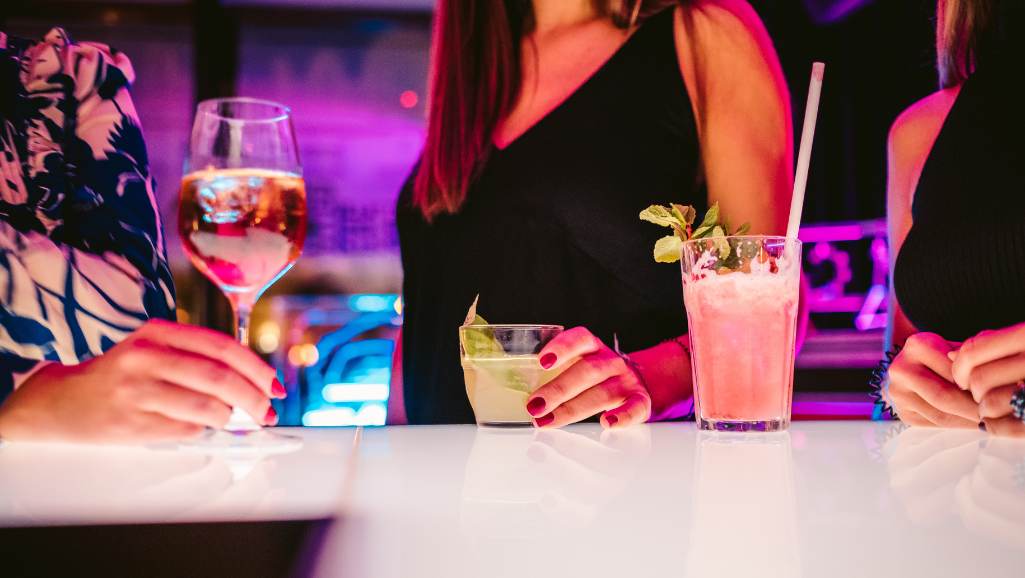 The renowned hotel chain is an international brand, considering that since its inception in 2008 at the first Mama Shelter in Paris, its footprint can be found in places such as Los Angeles, Belgrade, Rome, and London. This isn't your typical Hilton or Ibis, it's way, way more than that.
Mama Shelter Prague's brutalist, dominating architecture that towers over the city's Holešovice district makes it stand out on its own, as the building itself is no stranger to Prague's intriguing past. Formerly known as the Park Hotel (given its distance to Stromovka), it was built in 1966 right before the Prague Spring, where a number of films and series can be found shot here in the building. Outlasting the communist era, the building underwent a refurbishment in 2018, and today it is the one and only Mama Shelter.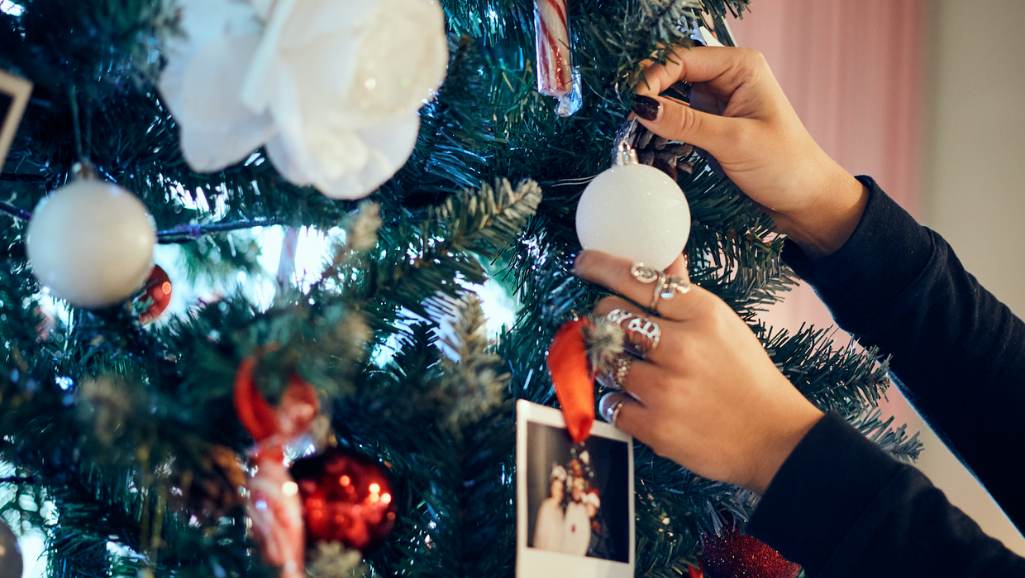 While the building can be intimidating from the outside, it is nothing compared to what's on the inside! The complete opposite, in fact, comprising of colorful scenery, trendy designs, and chic furniture that makes you want to stay and grab a drink, or enjoy one of the many dishes offered by the restaurant, including appetizing burgers and enjoyable pizzas.
"I would say the burger here is very comparable to other very good burgers in Prague. I also like the crispy chicken salad. That's also very good, it's one of my favorites. We also get a lot of praise for our pizzas, since we have a wood-fired oven that really improves the quality," said Bodenschatz.
The cuisine, along with many other aspects of Mama Shelter, is what makes it an attractive place for many companies across Prague that use the place for events, retreats, and parties. Both Czech and international businesses alike have found the hotel an ideal place to foster an exemplary environment to enjoy. Bodenschatz points out that not only is a place that foreigners enjoy but also Czechs themselves who come to stay or even just pass by for dinner and drinks.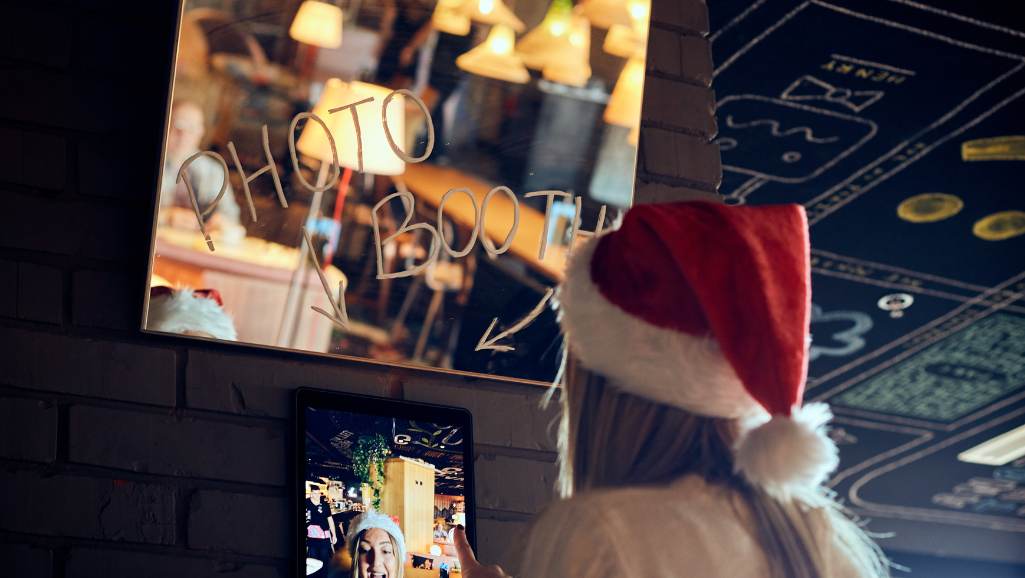 If you're staying in Prague for the holidays, Mama Shelter is the perfect place to be, as they'll be offering a curated holiday menu and experience for those looking for a place to enjoy Christmas and New Year's. The hotel also offers the chance for companies to host their own holiday parties as well.
"A lot of people that live or work in the center prefer to come here at Mama Shelter for a night out because they know we have a welcoming atmosphere, and we have quite a few clients that consider us for their events," said Bodenschatz. "We want people to know that you don't have to be a guest to stay and enjoy our restaurant or bar, it's a place for everyone in Prague."
Anything involving bureaucracy in Czechia can be a horror experience for many foreigners residing in Prague.
Whether signing a rental agreement for your new apartment, registering with the foreign police, applying for a visa, or even simply mailing a letter to the post office, overcoming the obstacles of language barriers and cultural differences can cause a roadblock in expat integration.
For some of us who may not have a close Czech friend to rely on to assist us in these troublesome procedures, it may be important to look elsewhere for help before signing the contract, opening a business, or compiling the necessary documents to apply for residency.
That's where PRAGate comes in, providing translation and consulting services specifically catered to help you in these situations.
Alexander Mikolas, head of PRAGate, expressed that navigating various matters can be challenging for foreigners in this environment.
"This difficulty is amplified by the language, which acts as a protective barrier for the nation. It determines one's inclusion or exclusion in Czech society, making interactions with offices, bureaus, and landlords especially challenging for those who find themselves excluded."
Alexander moved to Prague from his hometown of Karlovy Vary to study law after graduating from high school.
After working for quite some time for the public health authority and law firms in Prague, he was able to gain experience in understanding how the bureaucratic system works, and especially how it treats foreigners who choose Czechia as a home.
Alexander explains that bureaucracies, rather than creating something tangible, tend to reluctantly generate paperwork. Those who receive the papers often don't want them either, because it's usually a penalization for some sort of wrongdoing.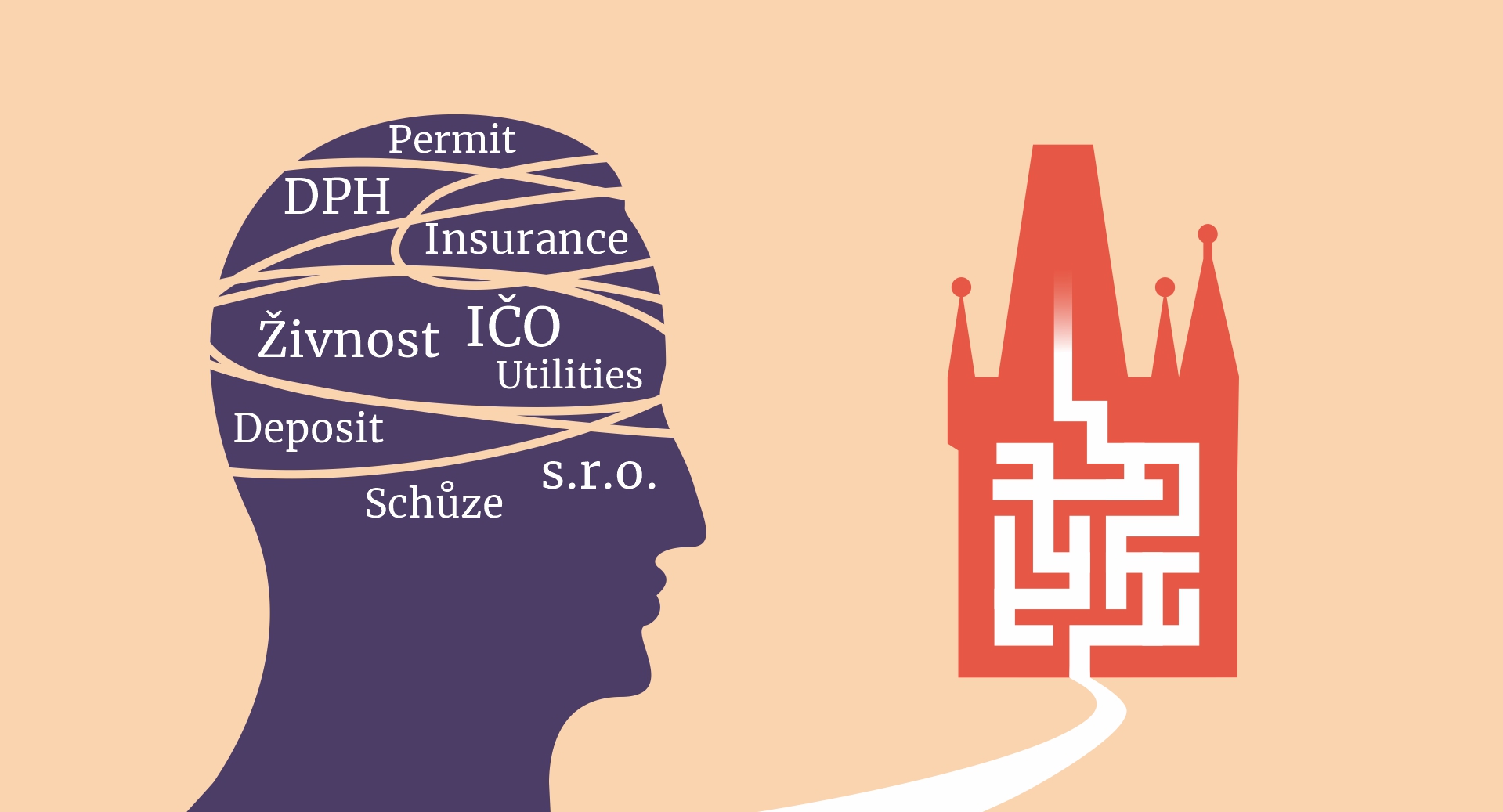 What the energy essentially reappears into, according to Alexander is the negative ambiance that fills the atmosphere in such places. Not only does the language barrier cause a direct issue, but the matter of the employees' attitude towards dealing with foreigners can be quite unsettling, often leaving many frustrated.
That's why PRAGate is very capable of providing you with the service you need to overcome that roadblock in your Prague life, contracts, documents, and all. The services offered by the enterprise include interpreting, on-location assistance, translating, consulting, and unwavering support that is offered at a fair price by the hour. Simply contact them at this link with whatever issue you're dealing with, and expect a swift reply ready to assist.
Alexander points out that in many cases in assisting foreigners, it's the real estate market can be a tricky field to navigate. There's no end to the number of disturbing experiences expats in Prague tend to hear from their social circles, whether it's shady landlords, shoddy apartments, or refusal to give back the deposit, the real estate conundrum can be quite the hazard. The reason for that is, partly, is due to the Lemon law.
The current scope of the market here in Prague is that a considerable amount of owners prefer not to rent to foreigners, seeing that it is easier to undergo communication in Czech, in addition to a matter of trust in which the rentee won't just up and leave. This creates a market for scammers.
"The people who do try to work with foreigners are usually scammers themselves in some way, or the apartment is leaking or cold or there's some other defect with it. And they're relying on the customers or tenants to not really have the knowledge and power to get what they want or what they need," said Alexander.
Not to mention the unbelievably high prices that are sometimes paid out of desperation, or landlords' preference to rent out to EU citizens only.
Mikolas also highlights the disparity in how the bureaucratic offices treat you depending on where you are from: "There's a big division between how EU citizens are treated versus the third country nationals."
"When I worked in a non-profit law clinic for foreigners in Prague, oftentimes I saw third-country nationals encounter some issue in their documents upon applying or re-applying for their visa, and once that happens, there's no way to correct it. The only thing to do is to go back to their home country and start from point zero again," added Alexander.
For some, it can be too costly to travel back home and return to Prague again.
One way to overcome all these obstacles may first begin with learning the Czech language, but that's not entirely possible within the first or second year of living in Prague for many. That's why PRAGate can be the temporary solution that expats need in order to integrate into Prague or Czechia as a whole.
For those looking to start a business or invest in property, PRAGate can also point you in the right direction regarding who to contact or collaborate with for your new ideas. The next time you or someone you know encounters a difficult situation with a lady at the visa office or a deceitful landlord, it's worth considering PRAGate for assistance.
Batman, Alice in Wonderland, and the Nightmare Before Christmas. What do all these films have in common?
They all belong to the world of renowned filmmaker Tim Burton, who entertained the imaginations of children and adults alike for decades. Luckily, Burton will bring his fantasy world to Prague next year!
From the first of May until the end of September 2024, an exhibition will be displayed in Prague's Municipal House at Namesti Republiky, as part of a world tour where Burton's work has featured in places such as Germany, Japan, South Korea, and Mexico.
If you're a fan of Burton's work, this is the place to be next year.
"The exhibition features over 530 works, including storyboards, sketches, scene designs, puppets, and photographs from timeless film classics such as Beetlejuice, Batman, Edward Scissorhands, Charlie and the Chocolate Factory, Mars Attacks! and Tim Burton's The Nightmare Before Christmas to contemporary films like Dumbo and Miss Peregrine's Home for Peculiar Children," reads the website.
Burton's 50-year artistic career is nothing short of extraordinary, and attendees will be able to experience it for themselves, everything from the Corpse Bride to Willy Wonka.
The exhibition in fact had already visited Prague in 2014, at the Stone Bell House. Now, it is returning once more adding in Burton's newest works, such as Dumbo and Big Eyes.
"We were able to engage and enthuse the young audience when we held a similar exhibition, 'Burton's World.' It became the most successful event of the year with more than 100,000 visitors. We hope to delight a whole new generation this time around, both die-hard Burton fans as well as the film and art lovers who grew up on films like Dumbo and the horror series Wednesday, as it combines the best of Tim's past and current work." said Kateřina Riley, director of the Art Movement company which plays a role in supporting the exhibition.
The intricate fantasy world in which Burton connects the ideals of childhood with gothic horror has become a trademark in his work, having collaborated with actors such as Johnny Depp, Helena Bonham-Carter, Anne Hathaway, Amy Adams, and Ewan McGregor.
Not only do his films speak for themselves but Burton's work has been recognized further with nominations for Oscars, Emmy, and Golden Globes.
Tickets can already be purchased on Ticketmaster at this link, with a special Christmas offer for those looking to plan ahead for the exhibition.
Our best stories straight to your WhatsApp. Sign up here
On 11 November, Czechia will honor the memory of those who fought for the nation on International Veterans Day, celebrated worldwide on the anniversary of WWI's end.
A traditional ceremony is held each year at the national memorial located on Vitkov Hill, attended by Czech politicians and military, paying respects to the fallen with a minute of silence.
People will take part in the commemorations all over the country by purchasing poppies, which were known to be the first flowers that grew on the WWI battlefields after the war had come to a close.
In Brno, they are planted in Moravské Náměstí square, and these poppies can, in fact, be bought in many locations throughout Prague and Czechia.
The locations will be organized by the Prague NGO Post Bellum, founded by a group of Czech journalists and historians who set out to document the memories of witnesses of important historical phenomena/events of the 20th century and promote awareness to the general public.
Locations across Prague can be found on their site, for example in Relay shops across the city, at banks such as Česká spořitelna, or in the Alza showroom in Holešovice.
The proceeds from the poppies will go directly towards the foundation's efforts to support Czech veterans. There will also be volunteers on the street carrying boxes of poppy flowers available to purchase.
"By purchasing a flower, you will be contributing to direct assistance to veterans and other freedom fighters through the National Remembrance Assistance Center. The collection proceeds also ensure that their stories are not forgotten," announced Post Bellum.
To learn more about Post Bellum's efforts, visit their website which features archives, stories, documentaries, and historical accounts of veterans throughout Czechia's history, such as in the Prague Uprising, WWI, and WWII.
This year marks the 9th edition of Post Bellum's fundraiser for veterans in November. The holiday itself, though celebrated internationally in the 20th century, has only been commemorated officially in Czechia since it was recognized in 2001 as a national holiday.
On the holiday itself, in collaboration with Czech Radio, Post Bellum is organizing a charity event "Concert for Heroes" where the proceeds will also be directed towards the fundraising cause.
The concert will be held at St.Vitus Cathedral at the Prague Cathedral, performed by the Czech Radio Symphony Orchestra featuring the works of famous Czech composers Bedřich Smetana and Leoš Janáček. Additionally, the performance will also be accompanied by the Music of the Castle Guard. Tickets can be purchased here for the concert.
"How our heroes live is up to us. Pin a poppy as a symbol of respect for war veterans and other freedom fighters. By purchasing a flower, you contribute to directly helping our heroes and preserving their stories," said Post Bellum.
Over 10,000 kilometers away on the southernmost tip of the African continent with no direct flights available from or to Czechia, South Africa may seem like a distant dream for many living in Prague.
Thanks to a chance meeting in Hong Kong between a Czech expat and a South African pilot, the African nation's traditions have found a home in Prague at a shop near Anděl called Braai Lapa (U Santošky 1315/4, Smíchov).
Living in Hong Kong as a pilot for Cathay Pacific Airways, South African native Dirk Grobler met his wife Hana, who is Czech but has lived abroad most of her adult life. After marrying and settling down with a family, the couple decided to move back to Hana's home country and explore what Prague had to offer.
What began as Dirk simply bringing back delicacies, wine, and food from his home country to share with friends in Prague turned into something much more significant, as the demand came not only from South Africans in Prague but also from Brits, Australians, and other Africans who wanted to experience South African culture.
"It has always been our passion to enjoy fire, good food, and a South African atmosphere, including South African wines. We did it in Hong Kong, and now we're doing it here. It grew into sharing it with others," said Hana. "Our house was too small, so we had to open a place. Now we're just hoping to spread the word because we realized that not many people actually know about South Africa."
In the store, you can find a wide variety of meats, spices, grilling equipment, drinks, and sauces to choose from. However, it's crucial to begin by explaining what exactly a 'braai' is because, according to Hana and many South Africans, it's not to be confused with a BBQ.

While barbecuing is done on a gas grill, a braai is the art of roasting or barbecuing over a fire. Roasting the meats and veggies is different from what makes a braai a braai. It's a gathering of friends and family, usually spending afternoons and evenings over a roasting fire, enjoying one another's company, which is a popular tradition in South Africa, a country teeming with diversity.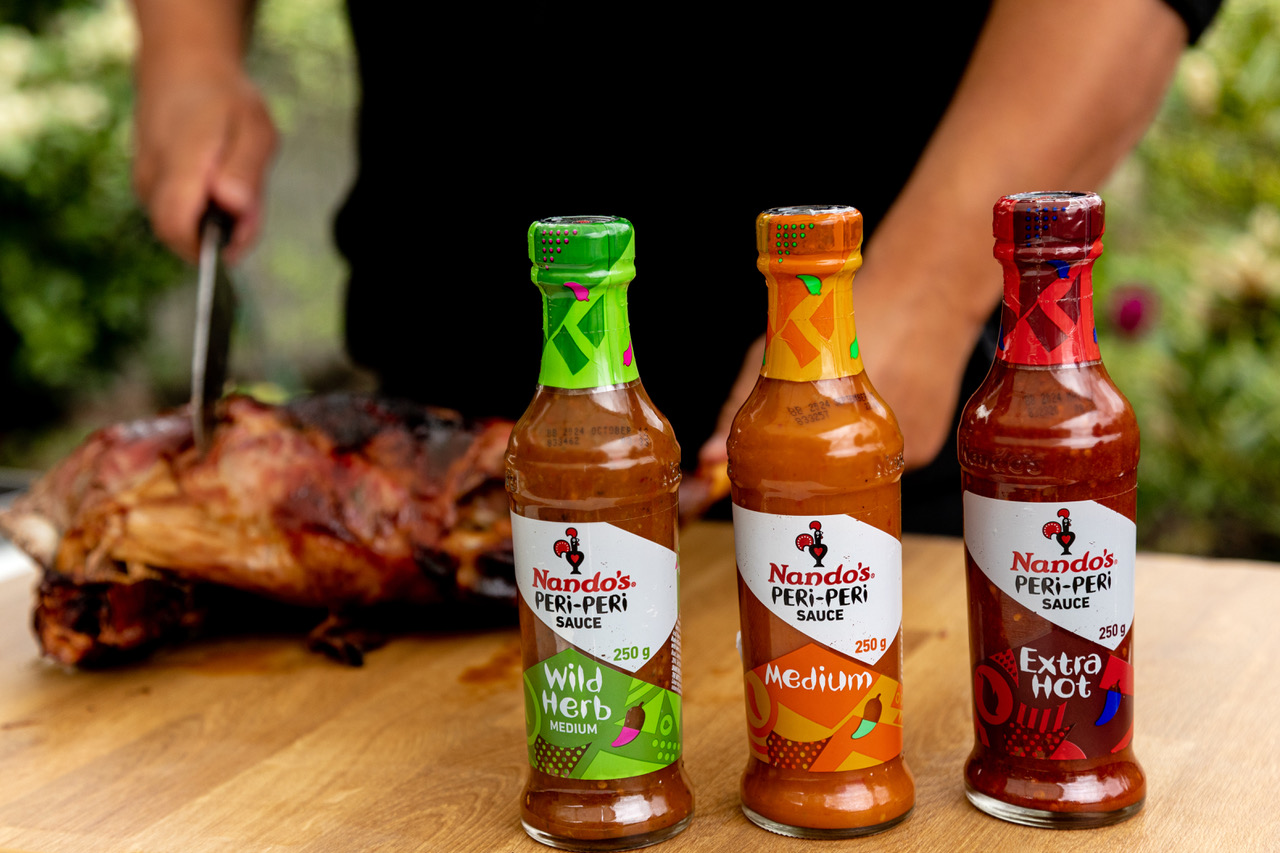 And it's this diversity that sets South Africa apart, especially in its cuisine, vividly embodied in the art of the braai, according to Hana. Historical influences from Portugal, Malaysia, Thailand, France, and India have made their way to South Africa, enriching the spices and sauces that define a South African braai.
"You have chutney, originally from India, which must always be on a table or in a South African restaurant. We don't have mustard or ketchup; it's only chutney," said Hana. "We also have curry and even satay, similar to how they skewer and marinate chicken in Malaysia or Thailand."
South African cuisine is not only known for its braai-style foods but also for its wines, which have become famous worldwide and are now available at the Braai Lapa shop. With over 2,000 wineries in the country, it's no surprise that wine is a popular choice for many who visit the store.
"The climate is different. The soil is very rich, with lots of sun. So the fine wines are very, very rich and well-grown," said Hana. "We always recommend trying the wine Constantia Glen 3, which started this whole adventure after our friends loved it so much."
The store, which opened in January, has already collaborated with the South African embassy in several events to showcase its products in the Czech capital. On 24 September, South Africa's national holiday, Heritage Day, many South Africans residing in Prague (around 200) and even Czechs who appreciate the culture came together to celebrate the country's rich melting pot of languages, traditions, and cultures.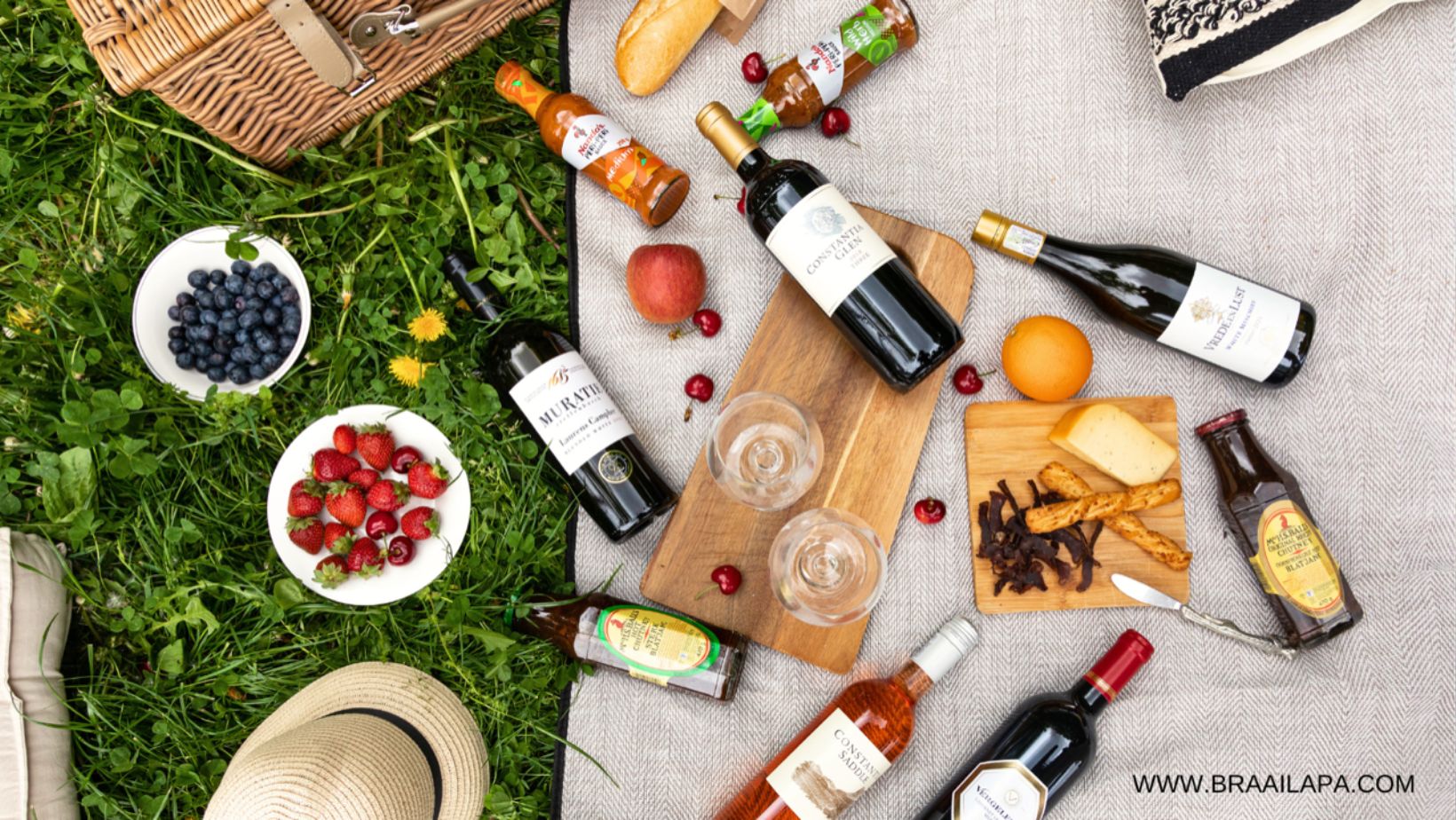 Dirk and Hana also invited their nephew, Justin, from South Africa to manage the shop, so you'll find his friendly face welcoming you as you enter. Hana expressed her excitement for the future, hoping the store will attract not only South Africans but also locals and expats eager to try new things, such as South Africa's diverse array of spices and sauces, or those in search of braai equipment to create the perfect fire among friends.
"Perhaps we will run some workshops to show how to properly prepare steak, and maybe host some wine tastings or wine and food pairings for everyone to enjoy," said Hana. "We hope to expand and help people experience it more fully."
When passing the Old Town Square, you'll notice many tourists gathering around a food stand, perching over tables eating ham, bread, and beer.
Though Prague ham is considered a traditional Czech delicacy, the 'Old Prague Ham' stand is not.
The stand has been accused by many of deceptive practices that include advertising a 100-gram price for ham and serving up unsuspecting tourists significantly more than they expected.
The Prague 1 municipal government receives CZK 2,000 per day for renting out the space in the square to the food stand. But who they receive it from, is the controversial part.
But the ham stand shouldn't really be there at all, the City of Prague 1 has revealed on social media. The city has contracted the area that the stand (and others) occupies to Nadací Pražské děti (Prague Children's Foundation), under the stipulation that it organizes social and cultural activities at the location.
These 'events' are supposedly organized by the foundation, however, rarely they are held in a rented area. While the municipality rents out the space to the PCF, neither of the two operates the ham stand, leaving that to an outside operator.
In addition, on the Board of Supervisors for the Prague Children's Foundation is former mayor of Prague 1, Petr Hejma, who is now fighting to postpone the decision to evict Old Prague Ham.
This week, the City Hall decided to give Old Prague Ham a two-year notice, meaning after 2025 it will cease to operate, should Hejma fail to delay the eviction.
Another former mayor of Prague 1, Pavel Čižinský, as part of the opposition party in the municipality, is suggesting dismissing the 2-year notice and immediately evicting the stand from the area, cutting PCF's lease to a grinding halt. Čižinský claims there is a legal basis for such a swift decision.
"I think that is a long enough time for the other party to secure some alternative sources of income," said Lamberti, pointing out that Herma's political party (STAN) has been using the ham stand as a financial supply. Regarding Čižinski's proposal, Lamberti believes that it is important to allow for two years, as it is more legally viable.
The stand's reviews on Google do not fare well either, amounting to only around three stars, with many tourists acknowledging its over-expensive prices accompanied by extra large portion sizes. One reviewer even claimed to have worked there, saying they "always give you more than you ask for, so you pay more."
On the eve of Czechoslovakia's split, the population of Prague was reported to be around 1.2 million. In 2021, three decades later, the population remained about the same, at 1.28 million.
Could that mean the global growth in population is not affecting Czechia's capital?
According to the Prague Institute of Planning and Development, it is estimated to be quite the opposite in the long term. Instead of stagnation as witnessed in the past thirty years, the next thirty will see a significant increase in the number of Prague inhabitants.
By 2050, the population is expected to increase to 1.7 million, with about 400,000 more residents. In relation to other European cities, Prague's growth has been considered to be 'above-average' in recent years, and the most progressive out of all the former Eastern bloc cities.
"Future development will be influenced primarily by population migration, which applies to cities in general. Every year, nine thousand more people move to Prague than leave. In addition, two and a half thousand more children are born in Prague every year than people that pass away," said Marek Vácha, spokesperson for the Institute of Planning and Development (IPR)
Despite worries regarding global overpopulation given that the world has tripled in size since 1950, IPR emphasizes that this should not be a focus of concern for locals and foreigners alike here in Prague. The city is essentially built to sustain such an upsurge, given the proper infrastructure and development enabled to complement it.
"Prague's population growth in recent years has mainly been due to foreign migration. Without immigration by foreigners, the total population of the capital would be declining or stagnant."
The amount of foreigners in Prague has tripled since 2001, and the number of non-Czech citizens residing in the city is almost 20%. A substantial reason for this is the war in Ukraine, in which over 300,000 Ukrainians fled to Czechia, the majority of them coming to Prague.
Another common nationality found to be migrating to Prague is Americans. In 2016 there were only 4,000 living here, now there are estimates reported to be over 10,000. Others of course also included bordering countries such as Germans, Slovaks, and Poles.
Furthermore, another IPR report states that "in recent years, there has been a significant increase in the number of foreigners from relatively poorer EU countries with higher unemployment rates" from Bulgaria, Romania, Greece and other EU member states.
What poses a problem, according to IPR, is the threat of an aging population: "Despite growth in recent years, it is still evident that total fertility rates are still below the pan-European average and below the level of simple reproduction,"
However, due to immigration, Prague has a relatively younger population compared to the national average. In 2020, the average age in Prague was 42.0, while it was 42.6 in Czechia. While it is likely that the country's demographic will continue to age slightly year by year, Prague's rapid population growth will slow down this inevitable aging population.
As one of the world's largest and greenest cities according to the HUGSI index, Prague is stepping up its responsibility to live up to its reputation.
An entire fleet of electric buses is now connecting the Metro C Budějovická station with the Brumlovka bus stop in Kačerov, Prague 4.
Czechia has struggled recently with meeting the WHO guidelines for air quality and pollution levels, so ushering in new efforts to go green in the country's busiest city, can spark a difference that may go a long way in the future.
Since 2016, two SOR electric buses have been in operation on this bus line, labeled under 'BB1' and 'BB2,' providing emission-free transport to one of Prague's most active business districts.
Now, a third bus has been in operation since September of this year, making the shuttle service between the two stops 100% electric. It is estimated that 4,500 passengers use the transport in Brumlovka each day.
"94% of passengers are satisfied with the shuttle service, mainly due to its cleanliness, sufficient capacity, and connection intervals. Compared to the time before the introduction of electric buses, we have seen an increase in satisfaction by almost 20 percentage points," said Martina Draper, representative of the Passerinvest group, which contributed to the project.
The group is directly responsible for urban development in the Brumlovka area, among other residential and commercial areas around Prague.
Furthermore, the ČEZ group played a leading role as the main partner in championing the project to place emission-free buses in Prague. As one of the largest companies in the country and a leading energy group in Europe, they've taken the lead in making the energy sector more sustainable. Part of their goals is to "transform the production portfolio to a low-emission portfolio, reaching climate neutrality by 2040."
"Electrobuses in Brumlovka travel over 200 kilometers per day and have proven their usefulness and reliability in operation. In short, emission-free driving belongs to cities, and we see it as a natural mission to support its development. Just as seven years ago we were at the birth of the first free electric buses, today, thanks to a 100% electrified fleet, together with our partners in Brumlovka, we are setting trends for transport companies throughout the country," said Tomáš Dzurilla, ČEZ electromobility director.
In Prague's 2030 Climate Plan, the city aims to add 900 emission-free and low-emission buses within the next seven years, while also hoping to reduce the consumption of fossil fuels by 17%.
It remains to be seen whether this will help Prague commit to its goals of reducing CO2 emissions by 45% by 2030 compared to 2010 and achieving carbon neutrality by 2050 at the latest.
The plan claims that "hybrid buses, electric buses, battery trolleybuses, or classic trolleybuses are the future of Prague's public transport." Additionally, the city says it expects to acquire approximately 2.9 billion CZK for the purchase of these buses.