Fuel tourism is booming along the Polish-Czech border, with many Czechs crossing over to Poland to take advantage of significantly lower fuel prices.
"It's sheer madness. The Czechs are buying everything in sight," says Julia Adamiak, who works at an Orlen station near the Polish-Czech border in Kudowa-Zdroj. Reduced fuel prices in Poland are luring its southern neighbors.
Money.pl finance news outlets examined the price differences across the border. According to the report, as prices soar in neighboring countries, they are noticeably decreasing in Poland.
At the Orlen station in Kudowa-Zdroj, near the Czech border, a liter of 95-octane gasoline was priced at 6.07 PLN (€1.32) on Wednesday, while a liter of diesel was 6.02 PLN (€1.31). The competition charges more. In the same town, filling up at a Shell station would cost 6.24 PLN (€1.36) for gasoline and 6.19 PLN (€1.34) for diesel.
"Only a madman wouldn't choose to fill up here," says Jan Bubencik, whom Money.pl reporters met at the Orlen station on the Polish side. He mentions that in the Czech Republic, the price for a liter of gasoline ranges from 38 to 42 Czech crowns (€1.56 to €1.72), depending on the location.
Julia Adamiak, who works at the Orlen station near the border, confirms the trend.
"Since 6:45 a.m., 98 percent of our customers have been Czechs. It's absolute chaos. They are purchasing everything — not just fuel, but also cartons of cigarettes," she said. Indeed, the station's cigarette shelves are nearly empty.
Crossing over to the Czech side, prices at their Orlen station, branded as Benzina, are higher. There, 95-octane gasoline costs 38.90 Czech crowns (€1.59 or 7.38 Polish zlotys) per liter, and diesel is 38.60 crowns (€1.58 or 7.32 zlotys).
Analysts from Goldman Sachs noted an "anomaly" in Polish fuel prices at the end of August. While prices in the Czech Republic, Slovakia, and Hungary rose with the global crude oil prices last summer, they didn't in Poland. This discrepancy reminded many of the so-called "Orlen miracle" from the turn of the year when, despite a VAT increase, fuel prices barely changed.
Orlen, which controls 65 percent of the Polish fuel market and is also a wholesale supplier for other networks, emphasized that retail fuel prices are primarily a derivative of wholesale prices in a given market. Factors such as fuel sources, raw material costs, fiscal burdens, production and service costs, including energy, logistics, and labor costs, all play a role.
The phenomenon of drivers exploiting price differences between neighboring countries is common.
"From Orlen's perspective in Poland, it currently isn't significant in scale," the company stated, repeatedly indicating its policy aims at "price stabilization."
The Czech village Ostrožská Lhota from the Uherské Hradiště region has won the government's Village of the Year award.
The second place was awarded to the village of Hrádek from Frýdek-Místek in the Moravian-Silesian Region, and the third place went to Dolní Poustevna from the Děčín Region in the Ústí nad Labem Region.
The committee assessed various factors, including social life, citizen engagement, entrepreneurship, civic amenities, energy conservation, and the maintenance of public spaces and green areas. A total of 175 municipalities participated in this year's 27th edition.
"We are thrilled. This recognition is a testament to our hard work, our residents, and our beautiful village," said the mayorRoman Tuháček.
He mentioned that the village is a vibrant place with approximately 20 associations. These include a men's choir, children's folklore groups, a dulcimer band, a brass band, a history enthusiasts' club, a senior citizens' club, a Red Cross branch, hunters, gardeners, firefighters, football players, hockey players, volleyball players, tennis players, bodybuilders, and tourists.
In recent years, the municipality has undertaken various beautification projects, including the restoration of a heritage house, the renovation of a building with apartments and a post office, as well as the restoration of the old falconry hall. An archaeological museum is also open to visitors.
The other finalists included Bílý Kostel nad Nisou from Liberec in the Liberec Region, Čechy pod Kosířem from Prostějov in the Olomouc Region, Chodová Planá from Tachov in the Pilsen Region, Doudleby from Českobudějovice in the South Bohemian Region, Ledčice from Mělník in the Central Bohemia Region, Suchá Lhota from Svitavsko in the Pardubice Region, Suchý Důl from Náchod in the Hradec Králové Region, and Sudoměřice from Hodonín in the South Moravia Region.
The winner, holding the title of Village of the Year 2023, will receive a financial reward in the form of a grant from the Ministry of Regional Development of up to CZK 2.6 million.
The competition has been held annually since 1995 and is organized by the Association for Rural Renewal of the Czech Republic, the Union of Towns and Municipalities of the Czech Republic, as well as the Ministries of Regional Development and Agriculture.
Last year, 176 villages competed for the title of Village of the Year, and Kostelní Lhota from Nymburk in the Central Bohemia Region emerged as the winner.
Hungary has an abundance of picturesque towns and breathtaking scenery—it is a country rich in culture and history. However, Budapest is by far Hungary's most popular tourist destination; it can easily be compared to places like Paris and Prague. You should set aside some time to explore areas outside of the capital, considering the incredible sights and activities available.
Cities and towns of all sizes have managed to maintain their traditional historical attractions, many of which show influences from other civilizations, such as Turkish conquerors and Italian Renaissance designers. Furthermore, Hungary's rural areas have some of the most captivating landscapes that are unmatched across Eastern Europe.
The beautiful Danube flows through the nation via verdant valleys. It's perfect for hikers and other outdoor enthusiasts. So, pack your bags and book Wizz Airline flights to Hungary. Here are some interesting towns and cities in Hungary that offer great attractions to explore.
The fourth-largest city in the nation, Miskolc is a fantastic spot to stop if you're travelling from Budapest to northeastern Hungary. There are many wonderful places to view, including the magnificent Szentharomsag Church, the Otto Herman Museum, and the Diósgyőr Medieval Castle.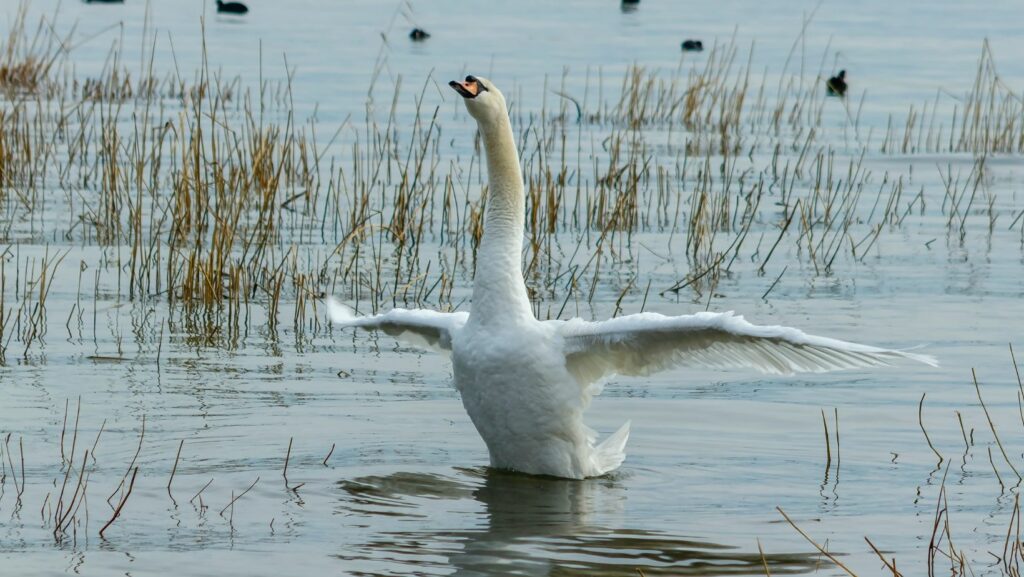 Given its 78-kilometre length across western Hungary's highlands, Lake Balaton is Europe's longest freshwater lake. Foreign and domestic guests visit the lake year-round. Summer nights are lively in Siófok and Keszthely, party towns. Bring your swimwear—the lake's volcanic waters are perfect for watersports and swimming! The lake's shoreline includes several cabins and camping areas for relaxation.
Discovering the rich culture and history of Eger is a must. Everywhere you turn, you'll see a blend of Christian and Turkish cultures in addition to baroque architecture. There is a laid-back medieval feel to the city's 1,000-year-old castle, and the backdrop is filled with hills, vineyards, and several mosque minarets. Due to the abundance of cafés and bars along the narrow lanes and cobblestone squares, the town's historic district is often visited by tourists.
Huge vineyards surround Tokaj, a charming town in Hungary's wine region. It has become the top wine destination, and its many vineyards and pubs serve local wines. Visitors can taste Tokay dry, Furmint, and other local wines. A must-see for wine enthusiasts!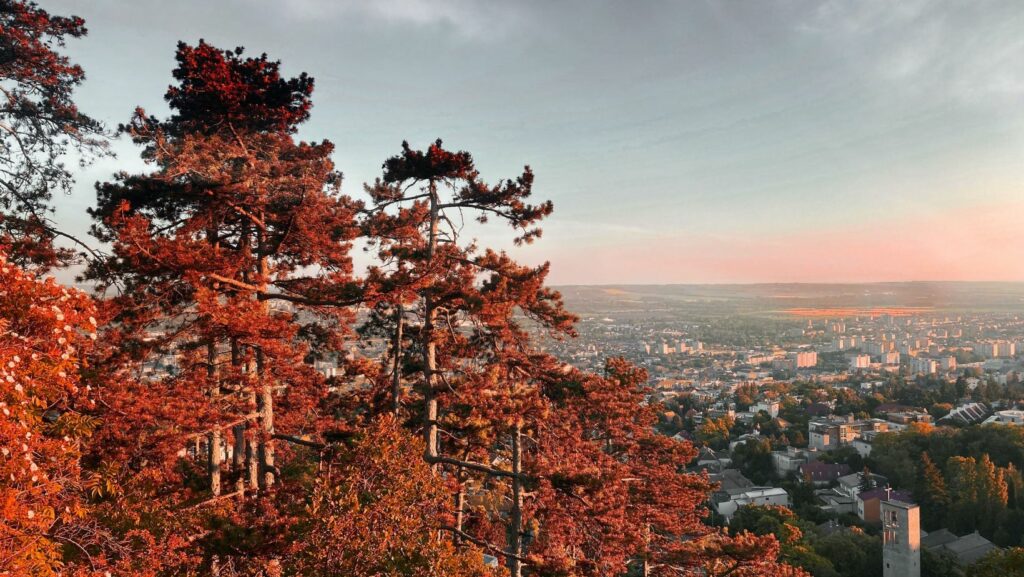 Pécs, near Croatia, is lovely. A vibrant nightlife and lots of restaurants await partygoers in Pécs. If you're looking for the greatest restaurant in town, we guarantee you won't be let down by Blöff Bisztró. Germans, Serbs, Croats, Hungarians, and others live in this cosmopolitan city. Don't miss Pécs if you like architecture and buildings!
Near Lake Fertő, on the western edge of Hungary, lies the city of Sopron, which shares a border with Austria. The city's antique Roman ruins, cobblestone plaza, and Germanic church spire all bear witness to its rich, more than two millennium past. Sopron has a really medieval atmosphere that transports you back in time! If you like tasting wines, this place has a great assortment.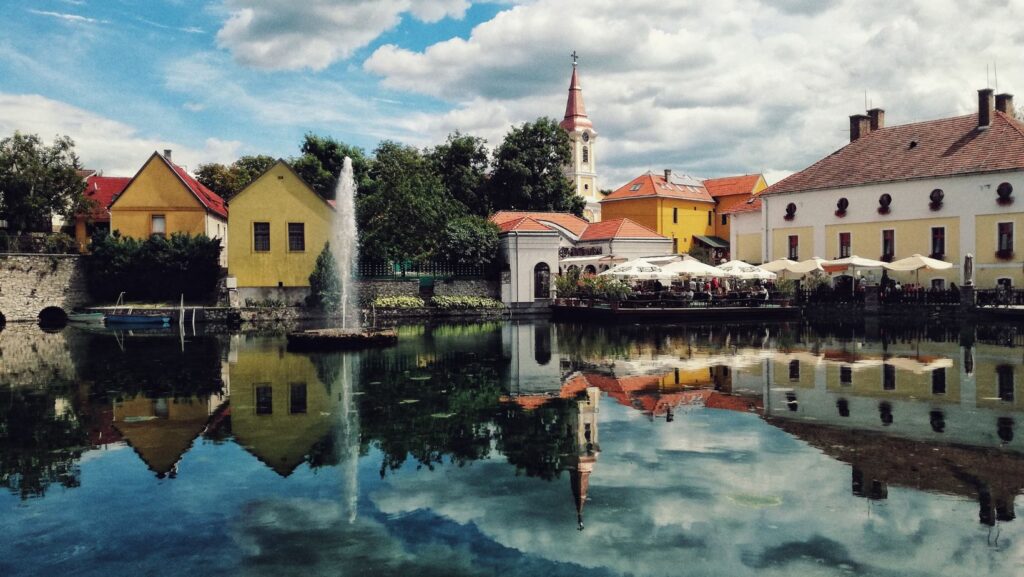 The village of Tapolca, which is close to Lake Balaton, has a lot of interesting things for tourists to discover. The town centre is home to a number of historic and exquisite structures that complement Malom Lake, the area's major attraction. Szigliget Castle, which provides breathtaking views across Lake Balaton, is just a brief drive away. Make sure not to miss Lake Cave, which has an incredible boat-based limestone cave system!
Though it's hidden in the mountains 12km from the main city, Lillafüred is a quirky and fascinating village that is truly a part of Miskolc. Beautiful sites to explore in the unique town are the St. Stephen Stalactite Cave, the hanging gardens, and the underground Bath of Miskolctapolca. We highly suggest visiting Lillafüred if you're in the area!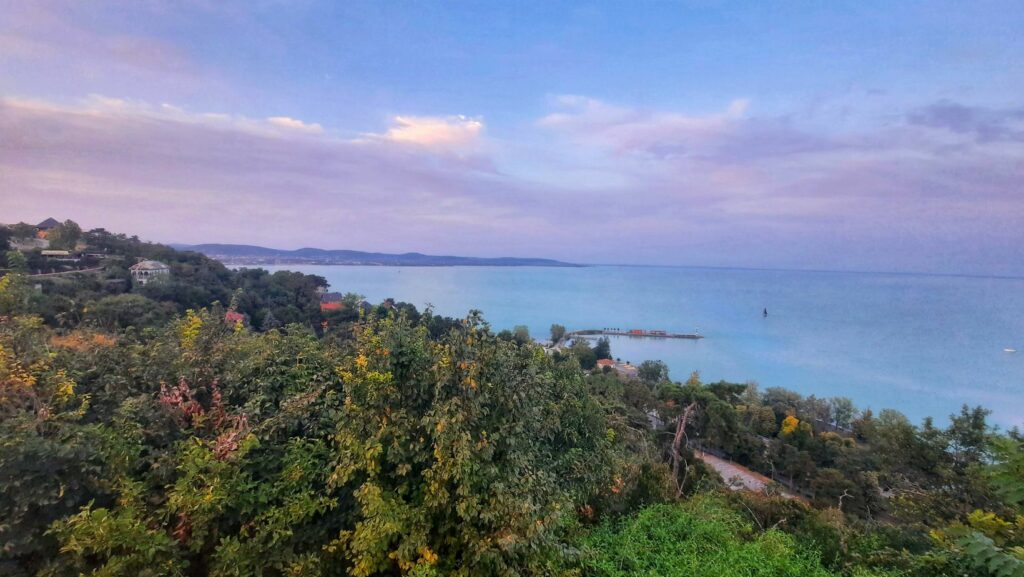 The little town of Tihany is situated on a peninsula above Lake Balaton and is well-known in Hungary as an ideal spot for lovers. The monastery at Tihany Abbey dates back a thousand years and was renovated in the nineteenth century; it is the principal attraction in the area. Explore the charming ancient town or go to Lake Balaton. The lovely Lavender Gardens are not to be missed if you have a passion for flora and the outdoors.
Prague will celebrate Oktoberfest this autumn, with four-day events planned in Holešovice.
The event from September 20th to 23th at Food Truck Point in Prague 7.
The third edition of the annual festival will feature six traditional Bavarian beers on tap such as Hofbräu Dunkel, Paulaner, and Löwenbrau as well as several Festbiers including from Germany's oldest brewery: Weihenstephaner.
Typical bavarian food will also be served, with pretzels, radishes, Bavarian sausages, and burgers on offer. Visitors are encouraged – but not required – to come in traditional Bavarian fancy dress.
You will also be able to taste Festbiers, for example from the oldest German brewery Weihenstephaner.
"There will be typical Bavarian delicacies such as pretzels, radishes, and spread Obatzda or Bavarian sausages. In addition, of course, our traditional large and hearty Burgers. So smeckt Bayern!," says one of the organizers.
"Stylishly dressed welcome. Look in your wardrobes and wear something Bavarian. We open every day at three, we close at 10 pm," he adds.
Holešovice Market is easily accessible with the Vltavská metro line C (red) stop.
Entry is free and the events will be open each day between 11 am and 10 pm.
Prime Minister Petr Fiala (ODS) said that the Czech government will release up to an additional CZK 400 million worth of weapons to Ukraine as it struggles to repulse a Russian invasion.
The request for more weapons was expressed by the Ukrainian President. "Zelenskyj asked me for specific weapons and military equipment. I found out that we can provide," said Fiala.
Defence Minister Jana Černochová (ODS) said the Czech Republic will donate 30,000 pistols, 7,000 assault rifles, 3,000 machine guns, several dozen rifles for snipers and about a million rounds of ammunition.
On Saturday the Czech Republic sent Ukraine machine guns, submachine guns, sniper rifles, pistols and ammunition worth 188 million crowns.
Mr. Fiala said the democratic world must stand strong and united in the face of this aggression. He said the latest developments in Ukraine showed the importance of investing the required 2 percent of GDP into defense which the Czech Republic was committed to fulfilling by 2025.
The Czech prime minister said isolating Russia would be costly, but Europe must be prepared the price for future European security.
"The blackest scenario is happening. It's an attack on the whole of Ukraine, that's scary. It's a terrible situation," he said.
Other nations have pledged military materiel to Kyiv as Ukraine's military fights against an invading Russian force.
The Netherlands will supply 200 Stinger air defense rockets to Ukraine as quickly as possible, the Dutch government said in a letter to parliament on Saturday.
Belgium has pledged 2,000 machine guns and 3,800 tons of fuel.
Germany, which had a long-standing policy of not exporting weapons to war zones, approved the delivery of 400 rocket propelled grenades from the Netherlands to Ukraine, the defense ministry in Berlin said.
By Richard Sovitzky – Anglo American University
As the dull gloom of autumn sets in, the exhibit "French Impressionism, Masterpieces of the Odrupgaard Collection" offers a last chance to gaze back into summer with over sixty vibrant, light-filled paintings from various French artists, including Monet, Renoir, and Gauguin.
Originating in late 19th century France in opposition to the strict stylistic school of Realism, Impressionism sets out to capture the feeling of a single moment in all its vivid complexity, exploring the unique qualities light casts on a particular scene amidst all its vigorous bustle and motion seen from a particular angle or perspective, through visible brushstrokes and decisive colors, rather than focusing on realism, a common feature of the dominant art of the time.
In the collection, Camille Pissaro's Garden corner in Eragny (1897) perhaps best exemplifies this tendency: a warm afternoon sunbathes a garden in hazy light, falling on young boys at play and on a tree whose shadow shades a woman sketching and provides contrast to a roughly painted pathway of shimmering, brown, slowly baking, iridescent dust and indistinct vegetation of lighter or darker greens, depending on their nearness to the shadow of the tree.
The most well-known Impressionists like Monet, Renoir, Degas and Post-Impressionists Gauguin, and Cezanne provide the foundation for the collection but they are complemented by many other outstanding painters from the era including Pissaro, Morisot, Sisley, and Corot combining to form a delightful, varied medley of French art not often seen in traveling exhibits.
While the selection of works from the collection in this exhibit does not showcase any iconic Impressionist works, it does present a charming selection of themes consisting of holiday seascapes, reflecting the light playing on the water at noonday or the pounding rage of the surf captured in thick, white-flecked brushstrokes; of lush French landscapes full of bright light and color and peaceful tranquility; and numerous even surprising depictions of La Femme.
The collection does not contain the usual erotic objectification of women so often portrayed in nineteenth-century art but has instead paintings of La Femme by women, like Berthe Morisot's Young Girl on the Grass (1885), where a girl, painted in wide, curving brushstrokes, sits in youthful innocence, as bright in her red jacket and health as any of the vibrant flowers beside her.
Morisot (1841-1895) focused on female subjects in her paintings, portrayed in dignity, not a vice. As a woman, Morisot struggled to be accepted in the Parisian art world, and despite her accomplishment and success as a painter her themes were not taken seriously and often dismissed for being too womanly and insubstantial.
Another highlight of the exhibit is a room of works by Paul Gauguin (1848-1903), whose distinctive use of color sets him apart from all others. His works inspired from his stay in Tahiti, although sensuous in tone and exotic in color, are also deviant as they portray native women in innocence – their nakedness ambivalent and any lustful gaze grotesque. Gauguin's Tahitians are on the precipice of disaster, their dream-like life endangered by the encroaching white man. His Adam and Eve (1902) captures this as Adam is painted as a European, turning away from the fruit Eve offers, as if to say that the only way to preserve this paradise is to refuse it and flee.
The exhibit is on loan from the Ordrupgaard Museum of Denmark and has been making its way throughout Europe. It was originally the private collection of Wilhelm Hansen, a prosperous Danish insurance broker, who turned to art, amassing most of the collection on display around the First World War, successfully betting that their value would soar in the aftermath of the war.
Hansen would later open his collection to weekly public viewings, and after his death, he donated it to the Danish government, so that the public might also enjoy the works he collected. Selected works from the collection can be seen until October 13 at the National Gallery in Kinsky Palace.
More information is available from the National Gallery here