Buying a property in another country is simply not as easy as ordering food delivery through a phone app. That is a fact.
The Czech Republic might not be the simplest when it comes to bureaucracy, language, and banking so today I want to share the three biggest mistakes I see expats (but also Czechs) make when buying a property, so you do not have to go through the same again!
Oh – and one really, really bad idea to end with, something you should NEVER EVER do…
Mistake Number 1: Not using a lawyer when buying a property.
This is something I cannot get my head around and usually Czechs are worse at this than expats. The story goes like: "No, why should I need the lawyer, I think the contract looks OK. I asked my friend who works in…"
I am not speaking just of purchase contracts either, but even the first reservation contract, which you sign when you want to take the property off the market.
Recently I heard a story "I need a lawyer, I signed a contract and now there is a problem since the seller is doing XYZ". Better late than never, however, if the contract is already signed, there is very little you can do.
Long story short, use a lawyer and let them revise the contract before you sign anything!

Mistake Number 2: Trusting the agent on the property size (m2) without verification and valuation.
The flat is 60m2 is what you see on sreality.cz or similar websites. But somehow, it feels smaller. And then you realize that it is actually including 5m2 of cellar. And it was 59.1 m2, it just looked better on sreality.cz as it was rounded up to 60.
This information you should request to see in an official document from the seller, such as a utility bill from the SVJ (Home owner's association of the building), original purchase contract, or founding document of the building itself.
A similar option would be to have the bank valuation done if you buy using the mortgage before you sign a reservation contract.
For purchases for my clients in Prague, most often we do online valuation which takes only one to two days. If in person, then it's about one week. The agent might be pushing for the reservation but I simply call them and explain we're not comfortable signing upfront because there's a risk we will get a lower valuation later. Since it's only a matter of a few days, give us the necessary documents, we'll check with the bank, and then we can move forward.
Works like a charm!
Mistake Number 3: Trusting your own bank is the best for a mortgage.
I have heard too many times that people think they cannot get 90% financing without permanent residency or because they are older than 36. Other common things include that people think banks don't accept income from overseas or that they cannot get 90% financing if they are not EU citizens.
Over the last 10 years of working with expats, I heard most of these stories and my comment is very simple: did you check with all the banks?
Of course not. Who would want to spend their time finding English-speaking mortgage bankers and explaining their situation over and over again? This is the job of mortgage advisors which is why I like to say that speaking to a mortgage advisor is like speaking to all the banks at once.
My last comment on this mistake: Loyalty in terms of banking is hardly appreciated. If you are with the bank for 10 years, do not expect any better conditions than anyone else would get. Very often we just go to different banks since they are cheaper than our home bank.
And the last thing… the thing to NEVER EVER do:
Never send the money directly to the seller's account when you buy a property (unless it's a developer).
If you are using a lawyer, then they would not allow that for sure. For this reason, there is an escrow account in place, which makes sure the seller gets the money only when you are the rightful owner.
Did you know that the Czech Republic is one of the most favorable countries to invest in when it comes to taxation?
Preceded only by Luxemburg or Switzerland, the Czech Republic offers perks such as no acquisition tax, tax benefits for residents, favourable deductions for rental income, and even no tax to pay on profit if you own the property long enough.
One of the most positive parts when it comes to property investments is actually the tax systems. Yes, I do mean positive… I am not mistaken.
Speaking to foreigners from all around the world, I often get surprised looks when I explain there are almost no taxes to keep in mind when buying a property here. If we compare to other acquisition costs like solicitor fees in the UK or annual property taxes in the US, here we have really nothing to complain about.

Let's take it step by step:
Before 2020, there was a 4% acquisition tax paid to the country's financial office and which was an obstacle to purchasing property for many people. Luckily this requirement was removed during the Covid pandemic so now you do not need to think of extra 4% to pay from own pocket – since this fee was usually not possible to get a mortgage for.
So now there's no more acquisition tax, but what about general property ownership tax?
Technically you need to pay annual tax to the local financial office (you need to register yourself after you buy the property). Depending on the property this can be between 2-5,000 CZK per year for flats. For houses, it can be double depending on the land. Not that bad, is it?
What about rental income?
For those renting out their properties, there are two options:
The 70/30 rule, which requires you to pay 15% tax on 70% of the net rent
Come up with real costs (such as the mortgage interest) to offset the tax you need to pay.
Let's say you get 15,000 CZK net rent and your annual mortgage interest is 100,000 CZK.
In the first case, using the 70/30 rule: 15,000 CZK monthly rent would be 180,000 CZK annually, of which 70% would be 126,000 CZK. This 126,000 is known as the tax base, and which is subject to a 15% income tax.
In the second case, we still have the 180,000 annual rental income but then deduct the 100,000 CZK in mortgage interest owed, leaving us with 80,000 CZK as the tax base, which is then subject to the 15% tax. In this case, the second option is more beneficial for the property owner.
Lastly, when you eventually sell the property, you will be subject to income tax from the profit.
Imagine you bought the property for 5m CZK and sold it for 7m CZK, giving you a profit of 2m CZK. There you should pay an income tax on the profit unless one of these apply:
You lived in the property for a minimum of two years before you sold it
You owned the property for a minimum of 10 years before you sold it (for investors, it used to be five years)
You reinvest the money into your new home
You are obliged to tell the financial office if you have fulfilled these requirements and usually they trust you, but be prepared to prove it just in case!
What do you think – would you agree these tax rules are quite relaxed?
For me, I definitely agree. But it also has a downside. With this setup, sometimes investors are not motivated to rent the apartment at all, they just wait for the property to appreciate since there is no city tax, which would make them actually put the property to good use.
Also, having a similar tax structure for first-time buyers and for property investors is not ideal. I would say the government should come up with some more beneficial scheme for first-time buyers, although there is at least this time test of two or ten years.
Disclaimer: I am not a tax advisor so please verify the above with the authority. I write this in my best understanding that the information is right and correct – yet I do not want to take responsibility so please – double-check with the responsible person.
A new bank is in the final stages of preparation before going live, and it could soon be offering mortgages.
Partners Bank received its license from the Czech National Bank in August, and its backers expect to launch publicly in March.
Initially, it will offer the basic services of payments, but within a year, it expects to be able to offer mortgages and loans too.
Within ten years, they hope to have half a million clients.
In a statement, the Director of the Partners Financial Group, Petr Borkovec, said the aim is to offer clients a complete financial service.
"We see the launch of the bank as entering a new financial league. We will offer our clients a perfect financial service. Thanks to licenses, data, and technology, it will connect their entire financial life in one app, which will give them full and immediate control over their finances, enable them to live a healthy financial life, and ensure the growth of their wealth."
The Partners Group has operated in the Czech financial advisory space for 15 years.
According to seznamzpravy.cz, Partners' app allows clients to choose advisory services already. Later, it will be expanded to include all the banking services too.

But it's not just Partners'-specific products available in the app; it's also those of its competitors, though Borkovec doesn't see this as a conflict of interest, except in the case of mortgages.
"The only area where there is a real clash is mortgages. But in the volume in which we are able to provide them, it is completely ridiculous," he told seznamzpravy.cz.
He went on to say the intention is not necessarily to compete in the mortgage market because they will be unable to match the rates of the bigger players such as Česká spořitelna. Instead, they will focus on the people more often sidelined by the big providers or those finding it difficult to obtain a mortgage, including entrepreneurs who might find it difficult to prove their income.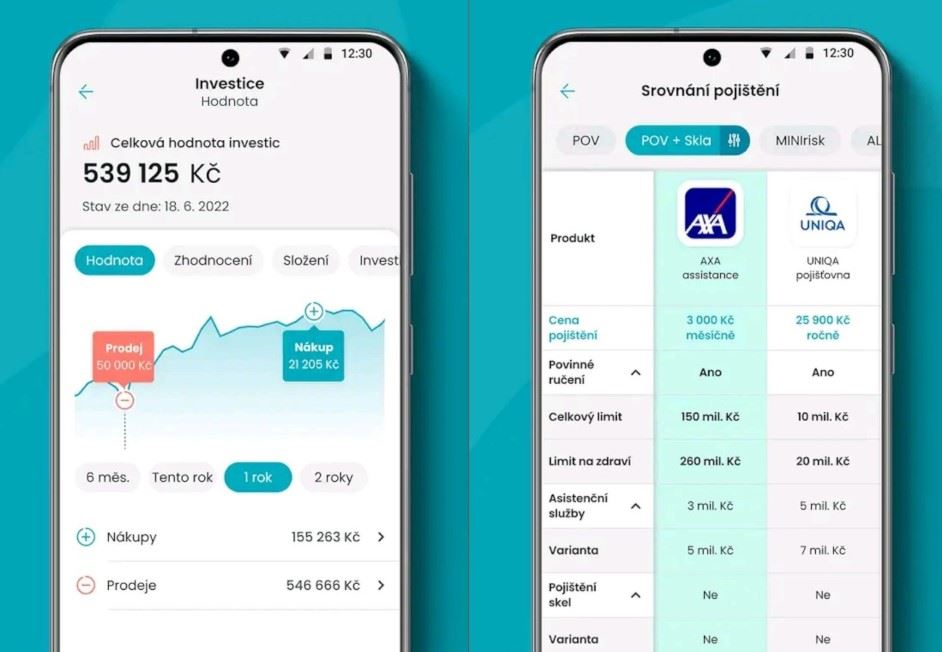 Personally, I came across Partners about a decade ago when I was looking for personal financing advice. They seem to have built a very big network of advisors from various industries, allowing those advisors to become franchisees. In the past, they used to cooperate with UniCredit, meaning those who franchised the name could even have run their own mini UniCredit branch.
The step of opening a bank is quite a logical one in my opinion. A few years ago, they opened their insurance company (Simplea), and opening a bank was the next big step, which took them years to finish… It seems like they are close to the end of the painful process of opening a bank. I wish them good luck!"
If I had to select one area of Prague I love the most, it would have to be Prague – Royal Vineyards, Vinohrady in Czech, or "Královské Vinohrady". As you might know from the recent article, Vinohrady was rated as one of the coolest areas in the world.
Vinohrady has a unique and charming atmosphere and will always maintain its value because of its prestige, history, architecture, and limited areas for new development.
In this article, I will cover the history of the villa district spreading from Bezručovy sady all the way down to the borders with Prague 3 and 10.
You can look forward to a series of articles about the Vinohrady area, starting today with the history of the villa area and what happened before the first villas even began construction.

The Early Years
Vinohrady was originally a rural area with vineyards and orchards covering much of the land. The first permanent settlements in the area date back to the 12th century. By the 15th century, it was a thriving agricultural community thanks to an order of Charles the IV which stated that within a 3.5km area from Prague Castle, vineyards shall be planted and wine for the royal table produced.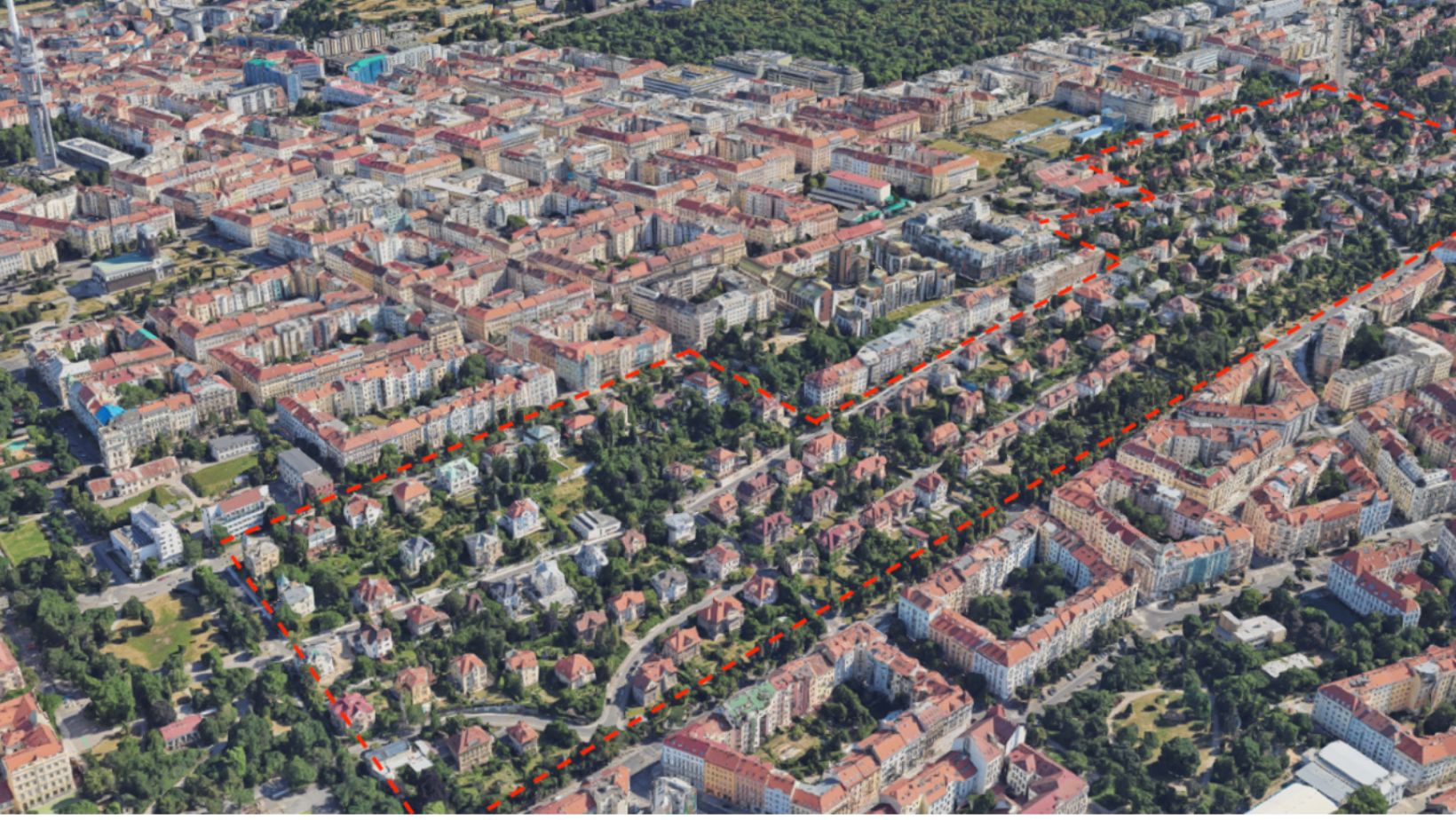 The 19th Century
Fast-forwarding to the 19th century, Vinohrady began to undergo rapid development, fuelled by the construction of railways in the 1840s, the tearing down of the city walls, and the spreading of the population. The area grew rapidly, and new streets, schools, and businesses were built.
The area also became a popular destination for artists and intellectuals, who were drawn to the district's vibrant cultural scene. The villas, however, only started to appear in the beginning of the 20th century. You can see on the 1889 map there was nothing but empty land in the area where you see villas today.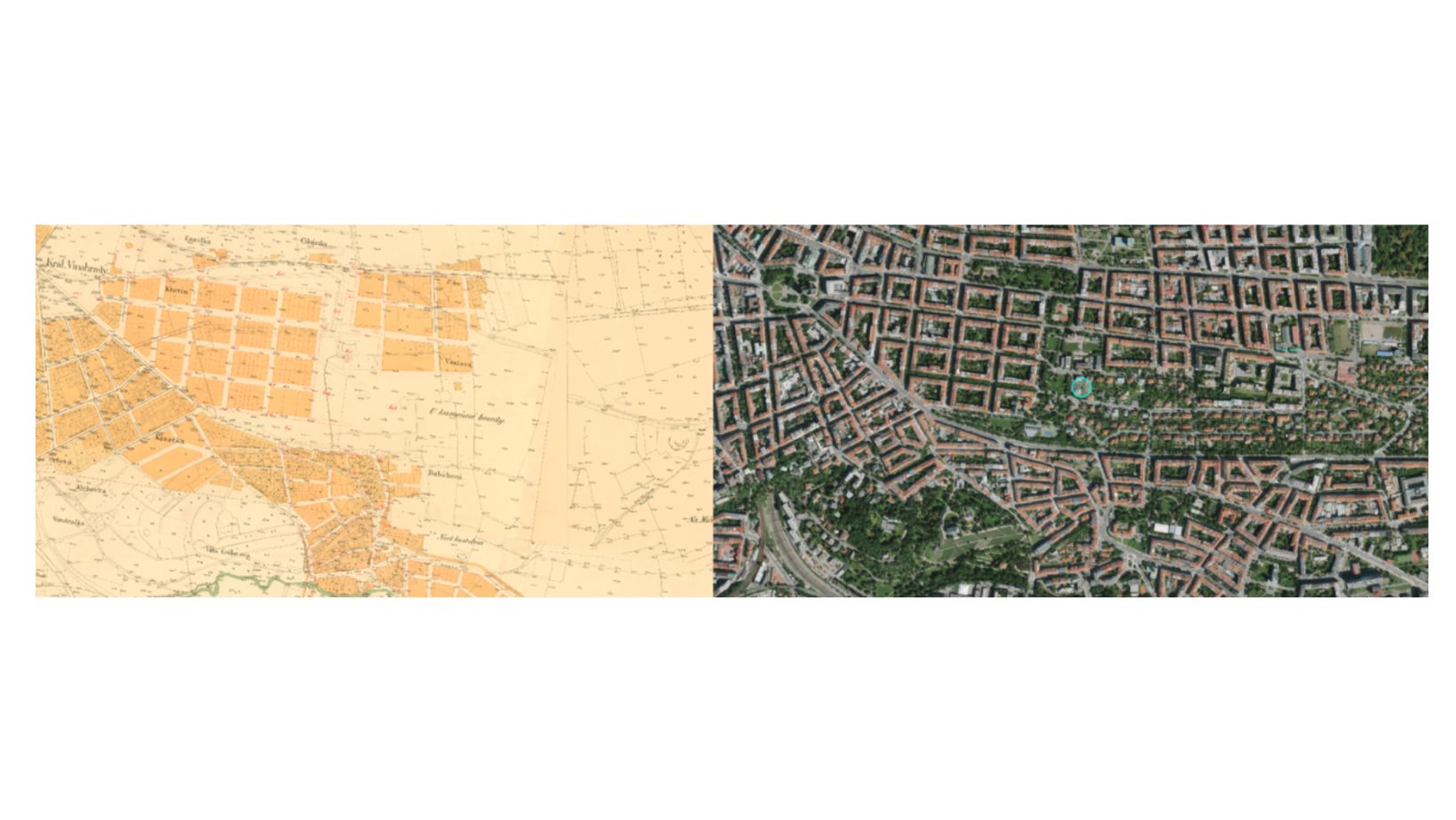 Turn of the century:
The early 20th century saw the beginning of construction of these villa areas. Before the first villa was finished, the first electrified tram was introduced. This ran from Namesti Miru to where Vinohrady's former slaughterhouse stood, now known as Orionka.
The tram was built between 1891-97 by František Křižík, a famous Czech inventor who not only designed but also financed it. Despite it being an expensive business endeavour, it worked to showcase his genius and later, in 1901, it was bought by Prague City.
Let me stop at Naměstí u Orionky for a while. This was not only where the slaughterhouse was, but also another two important businesses of the time. One of them was a famous chocolate factory, later renamed to Orionka, which gave name to this whole area.
Did you know that this is exactly where the Czech brand of Orion chocolate came from?
The second business was the famous Vinohradsky beer brewery, still standing in its original site. They shared the location with the first Prague movie studios, which later moved to the newly constructed Barrandov area.
Vinohradsky pivovar was operational until the year 2000 when it suffered massive fire damage, though in post-WWII years, only the malting process was done there.
Other than these factories, that was pretty much the edge of Prague as a city in the 19th and 20th centuries. If you stood at Naměstí u Orionky back in 1901, you would see nothing but vast green land in front of you, an ideal place for the construction of villas of the prominent citizens.
This was a short history of the Vinohrady villa area, which set into motion the construction of villas – something we will look at in the next article.
For those of you fed up with city life and looking for unique properties further away from town, I've found two interesting properties, one of which is a major bargain!
First, the bargain: a picturesque neo-renaissance mansion for the price of 2kk in Prague
Located in Veliká Ves near Podbořan, this charming Neo-Renaissance mansion is built on 311 m2 with a 700 m2 useable area and is a designated cultural monument. The property has undergone recent renovations to its facade and roof. It offers a ground floor, first floor, and an attic with a rectangular layout, along with an adjacent land measuring 1,490 m2.

With its convenient location just 16 km from Žatec and less than 1.5 hours by car to Prague, this property presents a compelling investment opportunity. It's perfect for hosting weddings or transforming into a hotel with a restaurant if the heritage department allows it. Customer walk-ins might be quite rare though given Veliká Ves has a population of only 313.
The property is part of a bigger complex (not part of the purchase), which contains farmland – maybe you could even have fresh milk and eggs every day!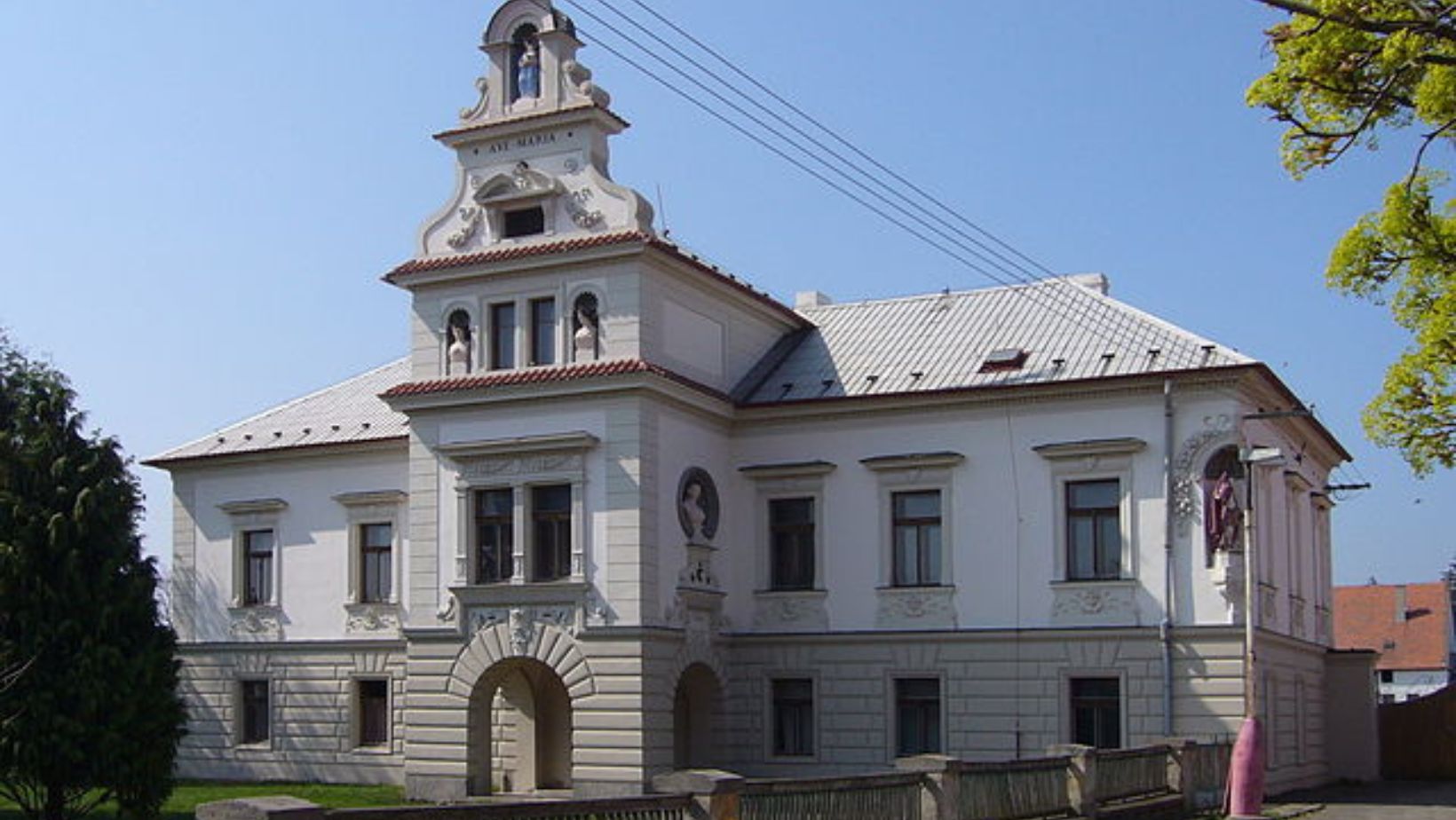 This remarkable mansion and the adjoining land can be yours for just CZK 6 million which is about the same amount you might pay for a 30-50m2 apartment in Prague's Vinohrady area. True, you cannot just walk down to JZP square to get yourself some fresh food from the farmers' market but in Velika Ves, it is pretty much one big farm.
What could a mortgage look like on this place? To be honest, I don't know but I suspect it might be tricky. From what I can see, this property is missing some crucial elements like heating, a kitchen, bathrooms, and so on. I think a bank might require some renovations to take place before approving financing.
Let's compare that to a Chapel currently up for sale for 23m CZK
This extraordinary historical monument, the Chapel of Saint Joseph in Zákupy, North Bohemia, was originally built as a chapel in the late 17th century. It no longer serves spiritual purposes and has been transformed into a remarkable cottage by its current owners. It is now available for purchase at CZK 22.9 million. Is it on Sotheby's luxurious listings? Yes, it is…
The chapel had faced disrepair and loss of interior equipment in the 1950s, but in 2017, a restoration project began, resulting in a living space with a usable area of 210 square meters. This unique property, sitting on over three thousand acres of land, resembles a small castle.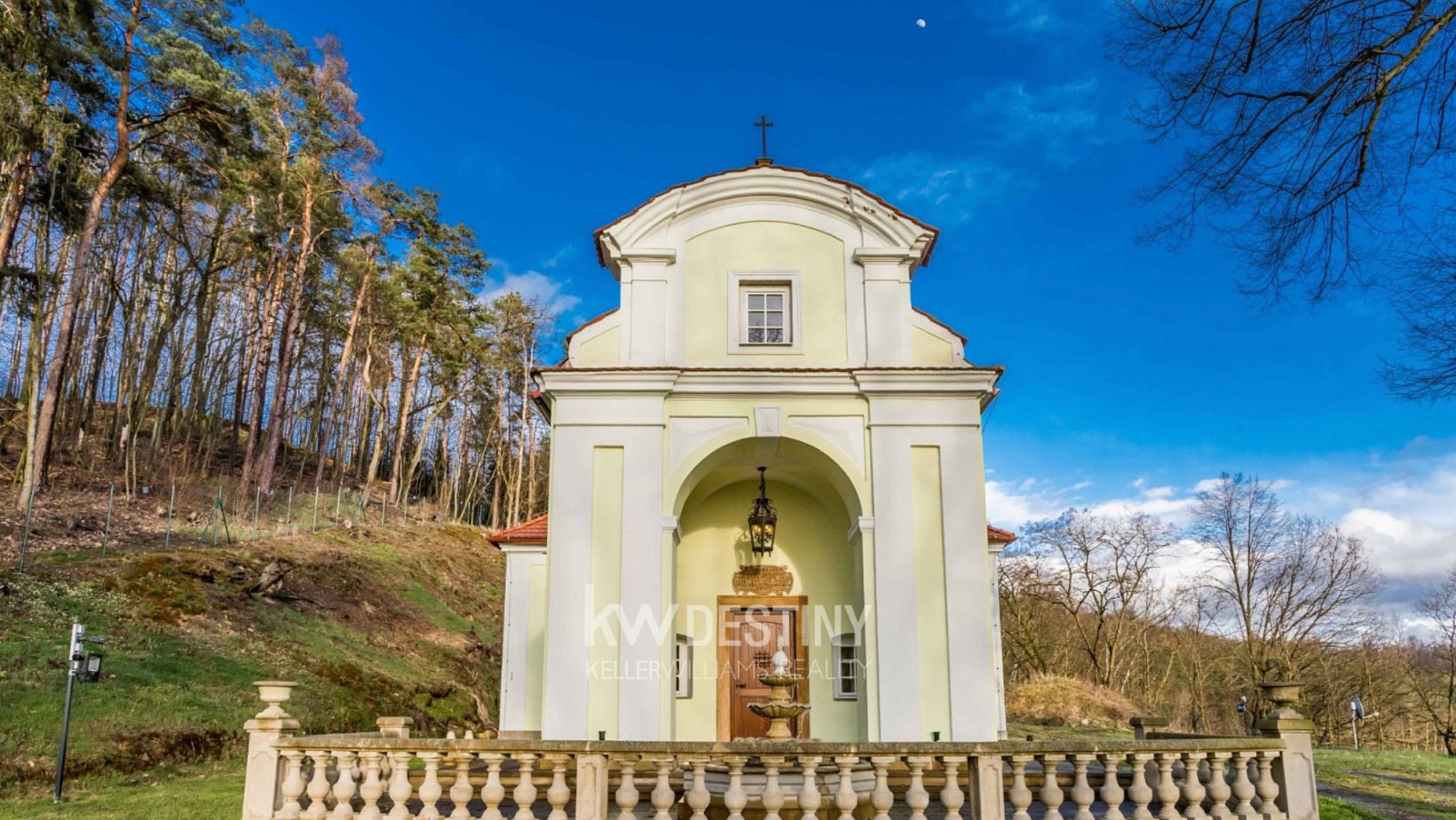 The chapel is adjacent to an extensive early Baroque area and includes a magnificent farmyard, which is also undergoing reconstruction. Zákupy is ideally situated between the protected areas of Kokořínsko and České Švýcarsko, with the town of Česká Lípa providing essential amenities.
The Chapel of St. Joseph, designed by Italian architect Giulio Broggio in 1698, is part of a picturesque landscape with a Calvary hill, a Way of the Cross, chapels, and an inn. The chapel has been meticulously renovated since 2015 and is now registered as a family home and a cultural monument, equipped with internal and external security systems.
The main part of the chapel functions as a grand living room, and an extension includes a kitchen, bedroom, bathroom, storage room, and more. The kitchen boasts custom features, including high-quality appliances and a stunning oak dining table.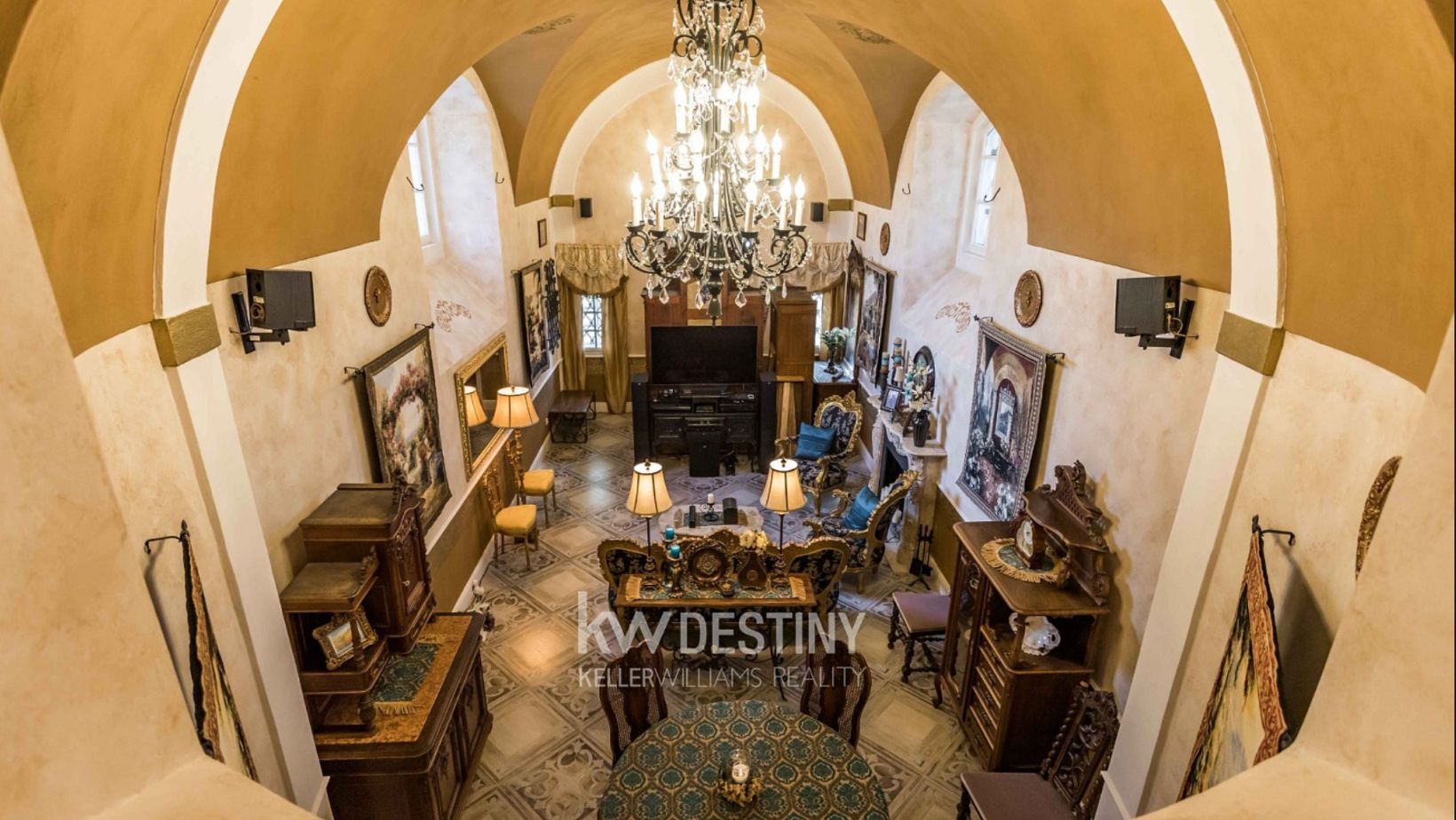 This property has almost everything: underfloor heating, air conditioning in bedrooms and the kitchen, a fountain at the entrance, and ongoing restoration of rear buildings carved into the sandstone rock with a hermit's stone bed.
If you compare this property with the first one, it is almost four times as expensive yet is only a third of the size. Obtaining a mortgage for this one would be much more feasible, but I wonder if the bank would agree with the property value.
Which one of these properties do you prefer? If you are considering the first one – let me know and that would be great material for another article!
In the Czech Republic, two common types of properties stand out for investment: panel buildings, and brick buildings.
Both have advantages and drawbacks, making it essential for investors and tenants to understand the differences between these choices.
In this article, we'll delve into what panel buildings are, compare energy efficiencies of both types, outline the pros and cons, and ultimately aim to help you decide which type of property is right for you.
What is a Panel Building?
Panel buildings, referred to as 'panelaks' in Czech, are large housing complexes characterised by pre-fabricated concrete panels. They became prevalent in former Czechoslovakia during the mid-20th century as a response to the urgent need for affordable housing. Panelaks are typically high-rise structures with communal spaces. While they might be largely overlooked by expats, did you know that around a third of the Czech population lives in these flats?
They typically offer a variety of apartment sizes, accommodating different family sizes, but the buildings themselves are usually quite similar.
Comparing the Energy Efficiencies
One of the crucial factors to consider when choosing between panelaks and brick buildings is energy efficiency.
Panelaks generally have great thermal insulation as the concrete panels, when well-maintained, provide effective protection against extreme weather conditions. This means they typically have lower heating costs in the long run, making them an attractive option for tenants.
Heating can be made more efficient when the panelak has been insulated using new technologies, most often plastic windows and polystyrene facade. These are usually easily recognised by bright pastel colours, as opposed to the grey ones.
Another factor often overlooked but which contributes to the energy efficiency is that these buildings are connected to the city water pipelines which distribute hot water for heating meaning tenants can benefit from wholesale prices.
When it comes to brick buildings, these are generally well-known for their durability and longevity. They also have an aesthetic appeal which many investors and tenants appreciate.
However, they typically have lower thermal insulation properties compared to panelaks, resulting in higher heating costs during the winter months.
Especially in Prague, because of the historical value of the buildings, landlords are often restricted as to which windows they can put in. This is why you still see many apartments with wooden-framed windows, which contribute to heat loss, even if there is a double set.
Quick tip: If you live in a brick flat, try as the Czechs do in winter – put a cloth between the windows to limit heat loss.
Pros and Cons of a Panel Building
Pros:
Panel buildings tend to be more budget-friendly, making them an attractive option for renters.
Effective thermal insulation often results in lower heating costs.
Many panelaks offer amenities such as playgrounds and green space.
Cons:
Ongoing maintenance and repairs are essential to maintain energy efficiency.
Panelaks often have a uniform and functional design, lacking individuality.
Some may view panel buildings as less prestigious compared to brick buildings.
Pros and Cons of a Brick Building
Pros:
Brick buildings are renowned for their durability and long-lasting quality.
The classic aesthetic is an attractive feature for both investors and tenants.
Some have historical significance, adding to their appeal.
Cons:
Construction is more expensive, leading to higher upfront investment.
They typically have lower thermal insulation properties, resulting in higher heating costs.
They may not offer the same range of on-site amenities as panelaks.
Which Kind of Property, Panel or Brick, is Better to Invest in and Why?
Choosing between investing in a panelak or a brick building ultimately depends on your investment goals, budget, and long-term vision.
If you are looking for a more budget-friendly investment, panel buildings are an attractive option which can have a quicker return on investment.
Brick buildings, on the other hand, can be a solid choice if you prioritise long-term stability and durability. They tend to hold their value well and can be passed down through generations.
Panel vs Brick: A price comparison
If we take Prague as an example, the average offering price of a panelak according to sreality.cz is around 100.000 CZK per m2, while brick buildings are 132.000 CZK per m2. Brick buildings are often in more central areas while panel buildings are in the surroundings, influencing those numbers.
While these are advertised prices, it is normal these days to negotiate and from my personal experience as mortgage advisor a 10% discount is nothing special these days.
When it comes to availability, if we look to Žižkov as an example, there are currently only eight-panel flats for sale, and 181 brick ones. If we look at the whole Prague 4 area, there are 194-panel flats and 274 brick ones.
If you're in the market for a luxury villa, you might be in luck as one of the country's most expensive properties has gone up for sale.
The luxury villa, owned by investor and mathematician Karel Janeček, is located in Prague's Smichov district.
According to the real estate agent Jan Bareš of NRG International Realty it boasts six bedrooms, four bathrooms, two studies, a pool, a hot tub, a wine cellar, a home theatre, and a rooftop terrace with stunning views of the city.
It also has a garden area, multi-car garage, and guest and nanny accommodation.
Janeček bought the villa in 2016 for 48 million CZK and worked with architect Radovan Mačák to renovate it to a high standard. He is selling it because he is moving to a larger property outside Prague.
"I decided to sell the property mainly because of the need for a bigger garden around the house," he recently told Forbes.
The villa has a usable area of ​​719 square meters and the entire plot is 983 square meters. The price tag is 137 million CZK.
If you look at the price per m2, it is really not that bad, at roughly 190k / m2. Bear in mind too that being designed for the 92nd richest Czech person, this is all top quality.
It is expected the buyer would pay in cash, but should you consider a mortgage for this place at a rate of 5.5%, the 80% financing would set you back 622,297 CZK monthly… for the next 30 years.
Shall we crowdfund for this place? I think we can share a few rooms…
Finally good news for those considering getting a mortgage: the Czech National Bank (CNB) is removing some restrictions from next month.
Last week, CNB board members agreed to remove the DSTI (debt-service-to-income) restriction, which was introduced in April 2022 to slow the market. At the same time two other restrictions, DTI (debt-to-income) and LTV (loan-to-value) were introduced, but unlike DSTI, they will stay in place.
The removal of the DSTI restriction will come into effect as of July, meaning the amount people can borrow would look as follows: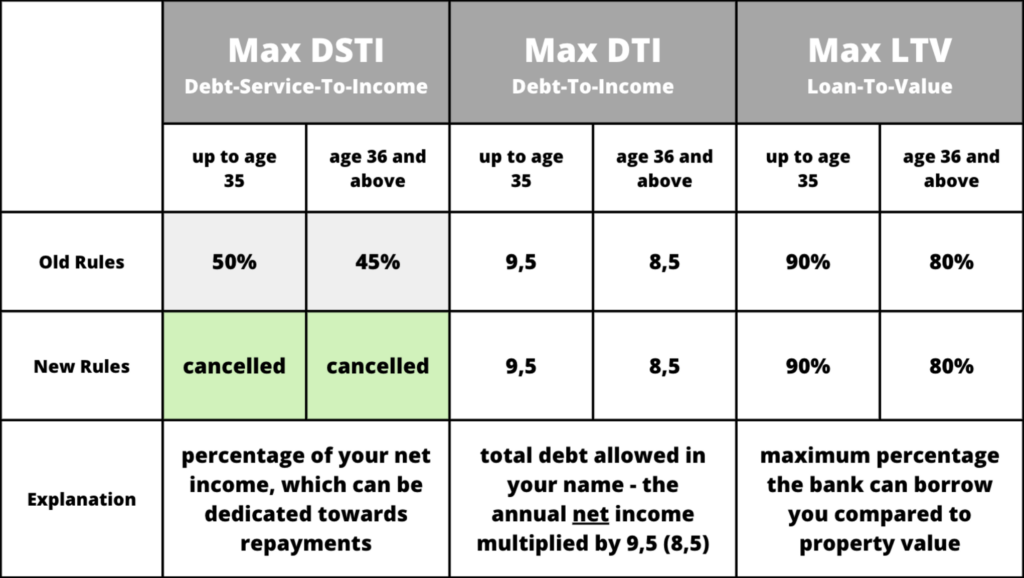 What is the limit on what you can borrow now?
Once the DSTI limit is removed, the maximum amount you could borrow for a mortgage will mainly be limited by the DTI ratio, which means you can borrow up to 9.5 times your annual net salary if you are 35 years old or younger. Those over the age of 36 can borrow 8.5 times.
For example: A couple is applying for mortgage with a net monthly income of 50,000 CZK + 60,000 CZK. With the DSTI rule removed, they can now borrow 12.54m CZK. If they are older than 36, that would be 11.22m CZK.
How did DSTI limit the above?
With the DSTI restriction in place, you can only dedicate up to 50% (45% for those over 36) of your net income to loan repayments. In the example above, the calculation would be:

So comparing these numbers, 8.63m CZK and 9.59m CZK to the above, you can see the removal of the DSTI restriction means you can theoretically borrow 30% more than before.
Does it mean I can borrow now 30% more than in May?
Theoretically yes, but… even if is it technically possible, it doesn't mean the banks will actually offer this. While we wait to see how the banks will react to this we can only guess what they will do but I think we could expect one of two scenarios:
1. Banks will keep using the DSTI restriction as they have until now, 'just in case', which would mean nothing would change.
2. Banks will introduce their own calculations on maximum mortgage amounts, which is how it used to be before this restriction was introduced in 2022.
Personally, I think it will be the second option, so the maximum mortgage could be higher by 1-30% compared to what is now. Right now, the amount anyone can borrow is pretty much the same in all the banks due to DSTI but once that is removed, we might see more competition amongst the banks.
A reminder on LTV
The LTV rule states that the bank can lend you 90% of the property value for those aged 35 or younger, and 80% for those older.
For example, if a property is worth 10m CZK, the bank would lend up to 8m or 9m CZK depending on age, assuming you also pass the DTI criteria.
However, it's important to keep in mind that the valuation can be different from the asking price. In case the property would not be valued at 10m CZK but rather 9.5m CZK, the bank would lend up to 7.84m or 8.82m CZK.
It is therefore very important to know the value accepted by the bank prior to signing the reservation contract, or try to negotiate with the agent return of the deposit should the value come lower.
One more thing to keep in mind is that if you are married and applying for a mortgage with your spouse, only one of you needs to be 35 or younger to get the higher amounts. If you are not married, most banks will apply rules for the older applicant though.
So, is this rule relaxation a good step?
As a mortgage advisor with 10 years' experience, I have mixed feelings and personally I think the regulations could stay for a while.
If you imagine you would borrow up to 12.4m CZK (as the maximum DTI allows you), with a 5.59% interest rate and 30 years' duration, that is a monthly repayment of 71,108 CZK, which would be a DSTI of 65%. That means you would be spending 65% of your net income just on mortgage repayments, plus do not forget electricity, house bills, insurance etc.
Whether it is good idea or not, I leave for you to consider.
As a popular tourist destination, Prague has experienced a high demand for short-term rental accommodation options like Airbnb.
Some people believe that owning a property for this purpose can be profitable, but it's crucial to understand the business before diving in.
This article will examine the advantages and challenges of owning an Airbnb property in Prague, based on real-life experiences and insights from Nick Marley, who manages over 40 Airbnb flats in the city.
What's the ideal property for Airbnb?
To attract guests and secure bookings, your property should ideally have a comfortable size and a functional layout. Studio and one-bedroom apartments are popular choices, as they cater to solo travellers and couples.
Properties with multiple bedrooms and kitchen areas can also be popular, especially with families and groups of friends, as that's typically something hotels can't offer.
Location is key though, with apartments in or near popular tourist areas like Old Town, Mala Strana, and Vinohrady being highly sought after. The key is to get as close to the center as possible. You might be surprised to know the Žižkov area around like Husitska street or near Zizkov stadium does better than JZP, for example.

How do you fit out and price your Airbnb?
Setting the right price for your Airbnb can make or break its success. Researching comparable properties and factoring in costs such as utilities, cleaning, and maintenance is crucial.
If you do it well, expect an average occupancy rate of 70% across the year with summer being the busiest time and February and November being the least busy.
Ensure your property is well-equipped with modern appliances, comfortable furniture, and stylish decor to appeal to discerning guests. When people are on holiday, most like to experience something they don't have at home so if your property can accommodate it, consider luxury extras such as a jacuzzi or sauna.
Definitely do not try to get away with cheap beds, bedding, and cleaning.
How can you keep your neighbours on side?
One challenge that Airbnb property owners face is managing relationships with neighbours. Noise complaints, security concerns, and overcrowding can sour relationships and even lead to legal disputes. To mitigate these issues, establish clear house rules for guests and maintain open lines of communication with neighbours.
You could consider installing sound monitoring equipment which notifies both the guests and yourself if the noise gets too much.
What's the best way to handle check ins?
Handling guest check-ins and check-outs can be time-consuming, but it also provides opportunities to create memorable experiences for your guests and therefore boost your ratings, which is invaluable for getting more bookings.
Self-check ins are common but impersonal and don't allow you to get a feeling for who your guests might be, let alone give personalized tips that will help create those memorable experiences. It also makes it a lot harder to set expectations with your guests around things such as parties and noise.
What kind of return on investment can you expect?
While owning an Airbnb property in Prague can be lucrative, it's essential to manage your expectations. Factors like location, property quality, and competition can impact your return on investment (ROI). A realistic estimate for ROI on an Airbnb property in Prague ranges from 4% to 7%, depending on various factors.
Compared to buying a property for the purpose of long-term rent, Airbnb can net you about 20% more on a small apartment. However, the bigger the apartment you buy, the more you can make on it, sometimes up to 100% more, while also benefiting from a lower cost per square metre.
What are the biggest challenges you might face?
Owning an Airbnb property in Prague comes with its fair share of challenges. Navigating local regulations and tax obligations can be complex, with recent changes in legislation requiring short-term rental property owners to register with the city and adhere to specific guidelines. Additionally, property owners must navigate the day-to-day challenges of managing guest expectations, handling maintenance, and addressing unexpected issues that arise.
An example of an unexpected issue, according to Nick, are guests who rent the properties for the specific purpose of partying. During the pandemic lockdowns, he had guests bring their own DJ and equipment, somehow manage to bypass the noise monitoring equipment, host a party… and then upload it to YouTube!
In conclusion, owning an Airbnb property in Prague can be rewarding but to make a success of it, it's essential to be aware of potential challenges and stay informed of the local market to make sure you're being competitive.
As I've written before, we're entering a sweet spot in the property market where, finally, buyers have more power than I've seen in the 10 years I've done this job.
It's true mortgage rates are higher than they have been in a long time, but properties are sitting on the market longer and sellers can therefore be negotiated down on their asking prices.
For a lot of people, purchasing the kind of property they want, whether that's size, style, location, or other factors, can still be out of reach with the level of repayments needed. However, for those still wishing to get on the property ladder, there is another option: buy to rent.
With many hopeful homebuyers being priced out of the market, they are renting longer, which is increasing demand for rental properties and therefore pushing up prices – more good news for people thinking to invest in a property to rent.
In addition to the increasing rents, and adding to that sweet spot for investment, is the expectation that mortgage rates will come down in the future, property values will continue increasing.

According to data from property developer Central Group late last year, the average rent gained on a new apartment ranged from 400 to 440czk per metre, with smaller apartments demanding prices at the higher end of the scale. Rent on a new 35 square metre apartment is now around 15,000czk a month. For older apartments, you could expect something around 335czk per square metre.
Choose your area of town right: up-and-coming business district of Karlin and surrounding areas, for example, or areas around tertiary education facilities, and purchasing a budget-friendly 20 or so square metre 1+kk, for example, could be a good strategy to help you get on the property market as it will likely be popular for both long and short term rent, as well as being something that will increase in value over time.
Later, you will even be able to leverage that investment against other property purchases.
Given the state of the market, and with rent prices predicted to continue rising, it's no surprise that property developers themselves are now focusing on renting their apartments rather than trying to sell them
What will be key to determining where the market goes is what happens with the interest rates. The Czech National Bank has said it sees no reason to cut rates this year, and it will surely depend on what happens with inflation. Should it fall, we might be able to expect interest rates to fall too, though I wouldn't expect it too soon. Probably not even this year.
I would argue this potential delay in the rates moving is what is causing the developers to turn their focus to renting out their new builds, rather than trying to sell them.
It's true there is a shortage of new-build apartments to rent on the market too, with most of the rental activity being in older buildings. Any property owner, be it a developer or private owner, wanting to rent out a new build, could benefit from this lack of competition.
Why are older apartments more common on the rental market? According to Tomáš Jelínek, head of the real estate agency Century 21, a lot of those apartments are on the larger side, typically 3+1 and the reason behind it is the combination of expensive energy, high inflation and rising rents. Often this means it makes more financial sense for owners to leave these larger places, rent them out, and find smaller apartments for themselves.
However, as mentioned above, rental prices in these older buildings are not as high as can be gained on new builds.
So in conclusion, if you really want to get on the property ladder now and take advantage of this sweet spot in the market, but can't afford the kind of property you would like to live in, buying something smaller with the idea to rent it out, especially if that is a new-build, could be a good option.
As someone who has been keeping an eye on the real estate market in the Czech Republic, I wasn't as surprised as some to see a significant drop in apartment prices last year. 
This trend was particularly noticeable in older buildings, while the number of sales only decreased slightly for new constructions. However, the latest data from Valuo.cz, which analyses sales prices based on the land registry and advertisements, revealed that even high-priced areas around Prague's metro stations are also experiencing price reductions, which to me wasn't something I necessarily expected.
When looking at properties around metro stations, Valuo compares renovated apartments in personal ownership with an area of eighty square meters located within a radius of one kilometre from the station, except for Letňany, where the radius is extended to 1.5 kilometres given the relative lower amount of properties close to the metro.

Based on Valuo's current analysis, it appears apartments near metro stations have become cheaper for the first time in the last six years. The average price has dropped for almost all stations compared to last year. The most significant decreases were seen at Bořislavka on line A (by 24%) and Národní trýda on line B (by 20%). Valuo also recorded a year-on-year drop in prices for the other twelve stations, ranging from 17 to 19%.
Out of the 61 stops on the Prague metro, only six of them saw an increase in prices compared to last year. Křižíkova, Anděl, Smíchovské nádraží, Radlická, Nádraží Holešovice, and Vltavská stations went up in price, though only by a few percentage points, and the Želivského stop maintained the same values as in 2022.
According to Valuo founder Radek Šitera, "it was clear from last year's data that you couldn't buy an 80-square-meter apartment after reconstruction near the subway for less than seven million crowns. This year, however, the tables turned and prices fell below this threshold in three places. The cheapest apartments can now be purchased near the Černý Most, Stodůlky, and Opatov stations".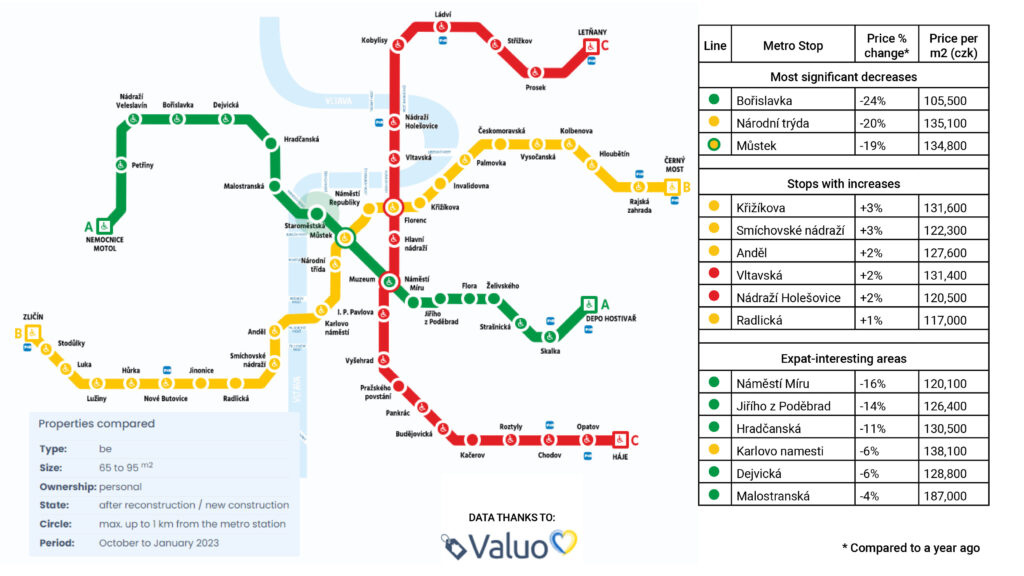 It's interesting to note that the most expensive route of the Prague metro is still line A, where an eighty-square-meter apartment after reconstruction costs an average of 9.9 million crowns. The prices are even higher around the Staroměstská and Malostranská stations, where an apartment with the same specifications in the heart of the historical centre of the metropolis costs at least 14 million.
Between 2017 and 2022, apartment prices in the vicinity of Prague metro stations rose by more than half on average. However, last year, 51 stations exceeded the price threshold of 100,000 crowns per square meter. This year, that number has dropped to 36 stops.
As someone who has been following the real estate market in the Czech Republic, it's exciting to see these changes. Valuo's data is insightful and provides a more personal touch, giving potential buyers and investors a better understanding of the market trends. It's definitely worth keeping an eye on the market developments in the coming months.
To review all the Valuo data, please see here.