Czech Republic: Government Policies & Forex Regulations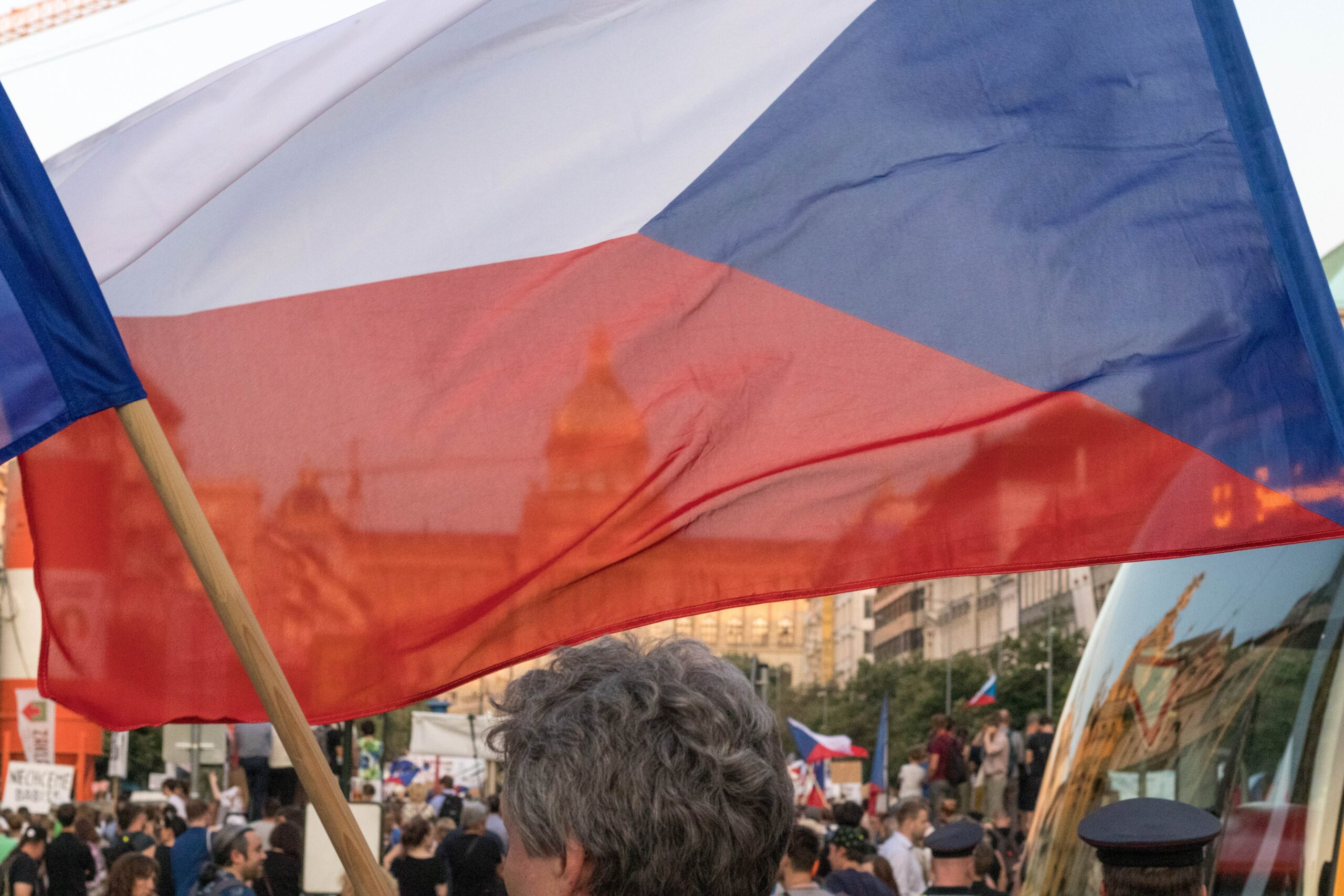 As we navigate the complex world of forex trading, we must grasp how government policies and regulations shape the trading landscape. These elements enormously influence market dynamics and trader strategies; therefore, in this article, we'll focus on the Czech Republic as an ideal example of a nation that offers both economic resilience and regulatory solidity.
A forex overview of the Czech Republic
The Czech Republic's strong economy and financially secure sector have made it a key player in the forex market. Its currency, the Czech Koruna (CZK), is regularly traded, showing both economic health and confidence among traders in its stability.
Forex trading in the Czech Republic: the regulatory landscape
Regulations intended to protect traders and ensure market integrity govern forex trading in the Czech Republic. The Czech National Bank (CNB) serves as the main regulatory authority, overseeing forex activities by creating policies aimed at maintaining financial stability, increasing transparency, and curbing fraudulent practices.
Impact of government policies on individuals and their repercussions
Government policies in the Czech Republic can have a dramatic impact on forex trading. Fiscal and monetary policies play a pivotal role in determining the value of the Czech koruna; changes to interest rates or government spending may cause inflation rates to fluctuate, altering its exchange rate.
Forex regulations: protecting market integrity
The Central National Bank (CNB) implements stringent regulations to protect market integrity, such as licensing requirements for forex brokers, mandatory reporting of transactions, and adherence to fair trading practices. Furthermore, CNB conducts regular audits of licensed brokers to ensure they adhere to these regulations.
Forex Brokers in the Czech Republic Forex brokers facilitate forex trading. They give access to the forex market and various trading platforms and tools. Yet, they must adhere to Czech National Bank (CNB) regulations stipulating maintaining sufficient capital, segregating client funds securely, and providing transparent pricing information.
Effect of global economic events on the U.S. Market
Global economic events significantly impact forex trading in the Czech Republic, just like elsewhere. Developments like changes to U.S. monetary policy or fluctuations in the Eurozone economy can trigger dramatic shifts in forex prices; traders must remain up-to-date with these events to make informed trading decisions.
The future of forex trading in the Czech Republic
Looking ahead, forex trading in the Czech Republic looks promising. The Czech Republic offers an ideal trading destination thanks to its sound regulatory environment and stable economy. Additionally, advances in trading technology could unlock new opportunities in this market.
Accepting technological advances
The Czech Republic, along with many other nations, is taking advantage of digital advances in financial trading. The utilization of advanced trading platforms, algorithmic trading systems, and artificial intelligence is becoming increasingly widespread among forex traders, allowing for quicker trade execution times, accurate market analyses, and risk mitigation more efficiently than ever.
Cryptocurrencies play an important role
Cryptocurrencies have emerged as a new asset class on the forex market. Their increasing acceptance has led to their incorporation in forex trading; in particular, digital currencies like Bitcoin and Ethereum have seen greater adoption as legal tender. Furthermore, their trading has not been prohibited, providing traders with new avenues for trading cryptocurrency pairs alongside more traditional currency pairs.
The impact of Brexit
The departure of the United Kingdom from the European Union, more commonly known as Brexit, has had far-reaching ramifications for forex markets worldwide and in the Czech Republic. Uncertainty surrounding negotiations led to significant fluctuations in currency markets; therefore, traders needed to adjust their strategies to survive these turbulent conditions.
Economic indicators roles
Economic indicators are an integral part of forex trading. Factors like the GDP growth rate, unemployment rate, and inflation rate provide insight into a country's economic health and impact its currency value. Czech Republic traders closely track these economic indicators to make informed trading decisions.
Influences of geopolitical events on global events
Geopolitical events create significant fluctuations in the forex market. Elections, changes in government policies, and international conflicts can all devastate economic stability and hence the currency values of the countries involved, so forex traders in the Czech Republic need to keep an eye on geopolitical developments for maximum profits.
Risk management
Risk management is an integral component of forex trading. This involves recognizing potential risks, assessing their impacts, and taking appropriate steps to minimize them. Czech Republic-based forex traders employ risk mitigation strategies, such as setting stop-loss orders, diversifying portfolios, and strategically leveraging.
The Czech foreign direct investment act and forex trading
The Czech Act No. 34/2021 Coll. Screening of Foreign Investments (CFDI Act), also called the Czech FDI Act, plays an essential role in the forex trading landscape. This act oversees screening procedures for all foreign direct investments into the Czech Republic, including those related to forex trading. It ensures they align with economic goals without endangering their financial stability.
Monetary policy has an effect on our society that cannot be ignored
The Czech National Bank's monetary policy is an influential force on forex trading dynamics. Their forecasts, such as their Spring 2023 forecast, offer insight into their country's economic outlook. Based on an array of economic data points, these predictions can influence Czech koruna values and thus shape forex trading strategies accordingly.
Adapting to new regulations
Forex traders in the Czech Republic must adapt to new regulations to remain compliant. Recently, for instance, parliament adopted an updated version of Act No. 256/2004 Coll. amending certain acts governing cross-border services offered under MiFID II passport rights; this could affect forex trading services that operate cross-borderly.
Trade agreements and forex trading
The Czech Republic's participation in trade agreements also affect forex trading. As part of the European Union, it benefits from all free trade arrangements established by this body; GATT signatory status and membership in WTO also shape trade flows and, consequently, market dynamics.
FinTech and forex trading
Fintech has profoundly altered forex trading in the Czech Republic. While no specific regulatory framework for fintech exists under Czech law, fintech businesses are generally subject to regulations related to the nature of their activities. Fintech integration in forex trading has created innovative trading platforms and tools and enhanced trading experiences overall.
The forex trading industry in the Czech Republic is complicated, with various factors driving it, including governmental regulations, world economic events, and technological advancements. As we delve deeper into this fascinating landscape, it becomes evident that remaining informed and adaptable are essential to successfully navigating its currents – an experience full of opportunities and challenges for traders in Czechia.
NEWSLETTER

Subscribe for our daily news

FOLLOW US ON FACEBOOK!

facebook