Czechia Beat Sweden to Win First-Ever Beach Volleyball World Championships!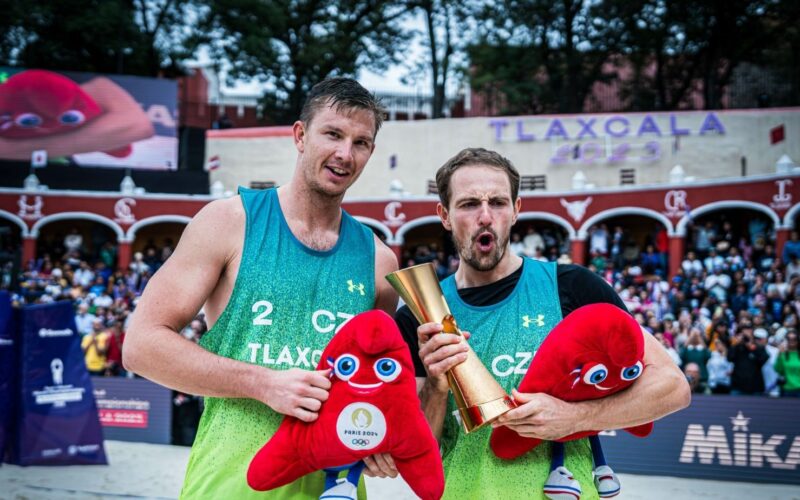 Ondrej Perusic and David Schweiner made history for Czech beach volleyball on Sunday, taking the country to the top of the world for the first time with their incredible victory at the 2023 FIVB Beach Volleyball World Championships.
The ten-day competition came to an end for the men in great style, with thousands of Mexican fans witnessing the Czechs overcome Sweden's David Åhman and Jonatan Hellvig in a fantastic three-set (21-15, 17-21, 15-13) battle at the Tlaxcala Bullring.
Poland's Michal Bryl and Bartosz Łosiak took bronze.
Now undoubtedly the most accomplished team in Czech beach volleyball history, Perusic and Schweiner secured the biggest win in their careers in a season that had already been very successful for the two, who won Volleyball World Beach Pro Tour gold medals in Elite16 events in Uberlândia and Paris, this one in the last event before the World Championships.
The world title also basically guarantees the presence of Perusic and Schweiner in the Paris 2024 Games as they have earned Czechia a spot at next year's Olympics, which will very likely be occupied by them.
That would be the second Olympic appearance for the two, who are partners since 2016.
Their victory also highlights the rise of European beach volleyball on the men's side as it marked the third straight world title won by a team from the continent, following victories from Russia's Oleg Stoyanovskiy/Viacheslav Krasilnikov in 2019 and Mol/Sørum last year.
NEWSLETTER

Subscribe for our daily news

FOLLOW US ON FACEBOOK!

facebook