From Classics to Beats: Prague's O2 Universum Transforms with Electric Universe Show!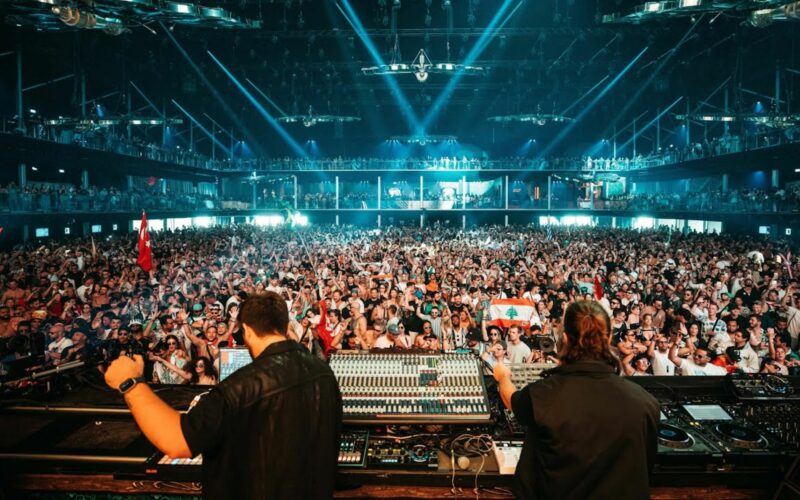 Get ready for a mind-blowing musical and visual experience at the Electric Universe show, happening on November 24th at Prague's O2 Universum.
Renowned composer and producer Karel Havlíček will kick off the evening with his classical compositions, reimagined in a modern style. Then, he'll transition seamlessly into an electrifying live set, all backed by the Stro.My Ensemble symphony orchestra.
After this classical-electronic fusion, the night will transform into a full-throttle electronic affair featuring global DJ stars like Fritz Kalkbrenner, Agents of Time, Jerome Isma-ae, and Böhmerwald, among others.
Attendees are in for an eight-hour journey through a new universe where classical and electronic music merge.
Tickets are available in two categories: "Regular" tickets priced at 1,490 CZK and "Premium" tickets at 2,990 CZK. For a limited time, you can snag two tickets for the special price of CZK 1,250 each.
Martin Kučera, CEO of the organizing agency Lavo Events, expresses his excitement about Electric Universe: "This event is the culmination of my twenty years of experience in organizing the biggest electronic events in our country. With the involvement of the symphony orchestra and the unique O2 Universe space, it will offer a sophisticated and breathtaking experience, connecting multiple generations of electronic dance music fans."
A massive 120 m2 panoramic LED screen with 4K resolution will create an unforgettable visual experience.
Tailor-made projections, programmed light shows, and interactive 3D elements will transport participants to a whole new space-time.
Artists:
Fritz Kalkbrenner
Is a Berlin-based musician, singer, and producer who is considered one of the top figures in the field of electronic music. He is the younger brother of the famous DJ and producer Paul Kalkbrenner, with whom he recorded the single "Sky and Sand," which subsequently became an international hit thanks to the film Berlin Calling. His music combines elements of house, techno, and pop, with his vocals often being a prominent part of his tracks.
Agents of Time
Is an Italian music project formed by Andrea Di Ceglie and Luigi Tutolo, renowned producers and DJs, connoisseurs of live performances and masters of studio sound. Their live sets are a hardware and improvisational performance that mixes house, techno and acid, which is at the heart of their current work. At the same time, their shows are complemented by breathtaking video projections created specifically tailored to their music.
Karel Havlíček
Is a successful music composer whose extensive portfolio includes original music for films, series, commercials, and musicals. His compositions have been featured in films such as Lion Ark, the successful horror film Ghoul by Petr Jákl Jr., as well as the series Terapie and Mamon, which are part of HBO Europe's original productions. Havlíček is known for his innovative creativity and progressive approach to music, earning recognition from critics and listeners worldwide.
Jerome ISMA – AE
Is a renowned German music producer and DJ, recognized as one of the leading creators in the progressive trance and progressive house genres. His unique musical style combines melodic elements with energetic rhythms, appealing to a wide fan base worldwide. His tracks are regularly featured in charts of the best electronic hits and supported by top DJs and producers.
stro.my Ensemble
Is a musical ensemble based on an innovative approach to music and captivating live performances, often incorporating visual and performative elements. Their work is characterized by a combination of acoustic instruments and electronic elements, creating a unique sonic backdrop. Stro.My Ensemble regularly performs on festival stages and is recognized both domestically and internationally as an innovative force in the field of experimental music.
Böhmerwald
Böhmerwald is a DJ from Prague. In addition to his club performances, he is a resident DJ at Katarze events, very well know in Prague for their unique venues and the combination of electronic music and art. His unique style combines the rhythms of electronic music with the energetic vibrations of UK Breakbeat, which blend beautifully with futuristic sounds of synth techno.
NEWSLETTER

Subscribe for our daily news

FOLLOW US ON FACEBOOK!

facebook