A Neo-Renaissance Mansion or a Chapel Cottage – Which One Will You Choose?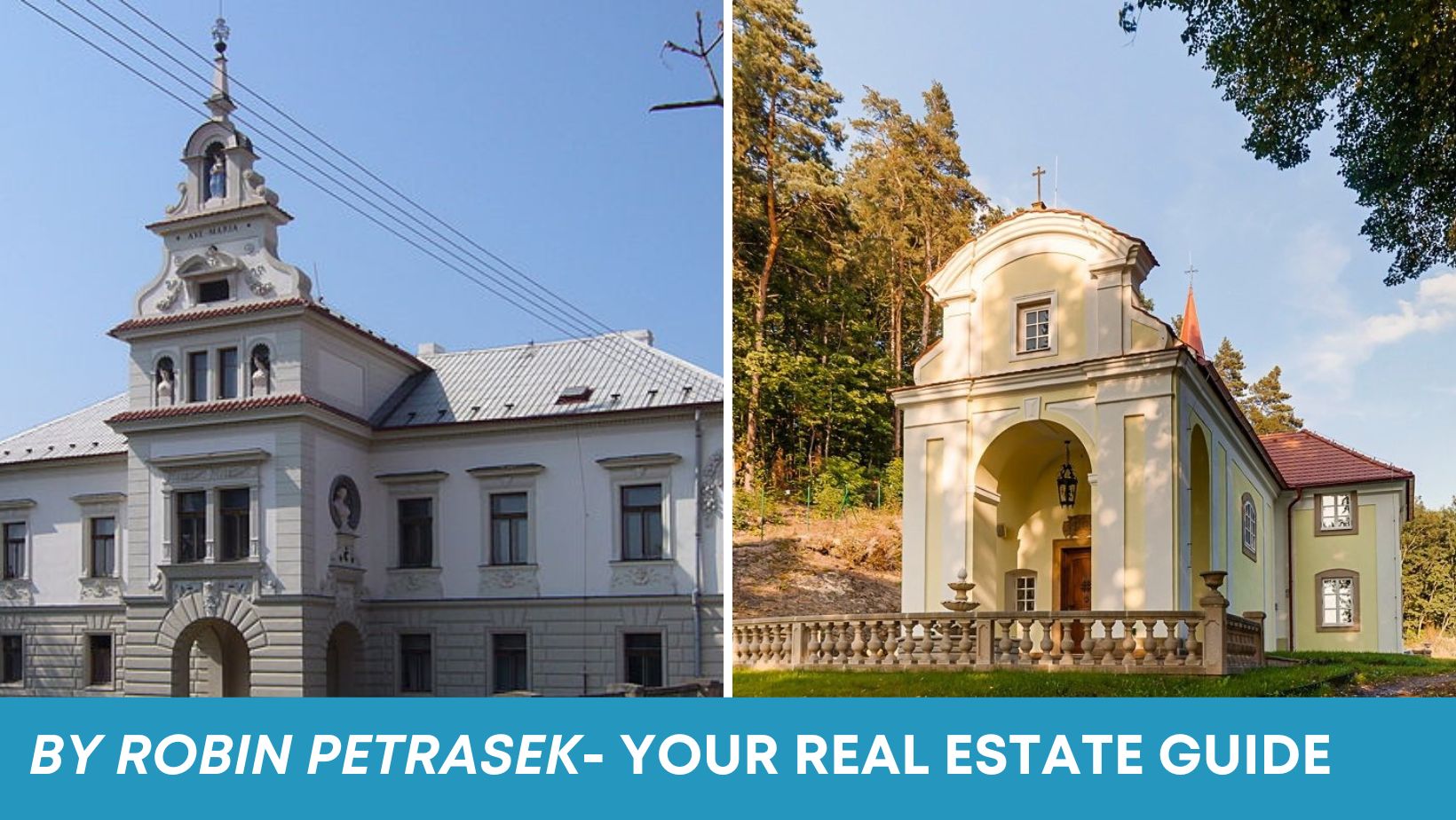 For those of you fed up with city life and looking for unique properties further away from town, I've found two interesting properties, one of which is a major bargain!
First, the bargain: a picturesque neo-renaissance mansion for the price of 2kk in Prague
Located in Veliká Ves near Podbořan, this charming Neo-Renaissance mansion is built on 311 m2 with a 700 m2 useable area and is a designated cultural monument. The property has undergone recent renovations to its facade and roof. It offers a ground floor, first floor, and an attic with a rectangular layout, along with an adjacent land measuring 1,490 m2.

With its convenient location just 16 km from Žatec and less than 1.5 hours by car to Prague, this property presents a compelling investment opportunity. It's perfect for hosting weddings or transforming into a hotel with a restaurant if the heritage department allows it. Customer walk-ins might be quite rare though given Veliká Ves has a population of only 313.
The property is part of a bigger complex (not part of the purchase), which contains farmland – maybe you could even have fresh milk and eggs every day!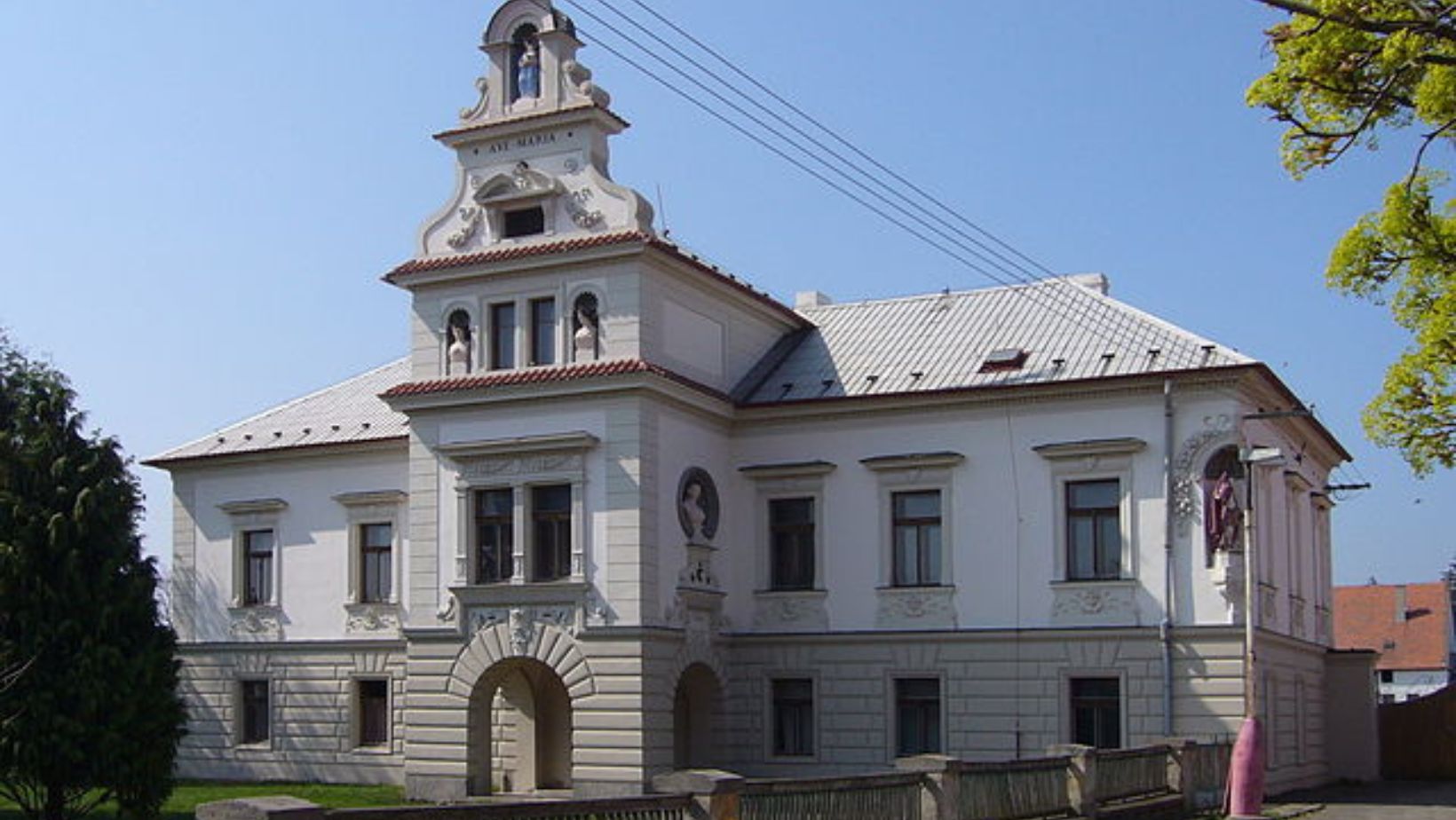 This remarkable mansion and the adjoining land can be yours for just CZK 6 million which is about the same amount you might pay for a 30-50m2 apartment in Prague's Vinohrady area. True, you cannot just walk down to JZP square to get yourself some fresh food from the farmers' market but in Velika Ves, it is pretty much one big farm.
What could a mortgage look like on this place? To be honest, I don't know but I suspect it might be tricky. From what I can see, this property is missing some crucial elements like heating, a kitchen, bathrooms, and so on. I think a bank might require some renovations to take place before approving financing.
Let's compare that to a Chapel currently up for sale for 23m CZK
This extraordinary historical monument, the Chapel of Saint Joseph in Zákupy, North Bohemia, was originally built as a chapel in the late 17th century. It no longer serves spiritual purposes and has been transformed into a remarkable cottage by its current owners. It is now available for purchase at CZK 22.9 million. Is it on Sotheby's luxurious listings? Yes, it is…
The chapel had faced disrepair and loss of interior equipment in the 1950s, but in 2017, a restoration project began, resulting in a living space with a usable area of 210 square meters. This unique property, sitting on over three thousand acres of land, resembles a small castle.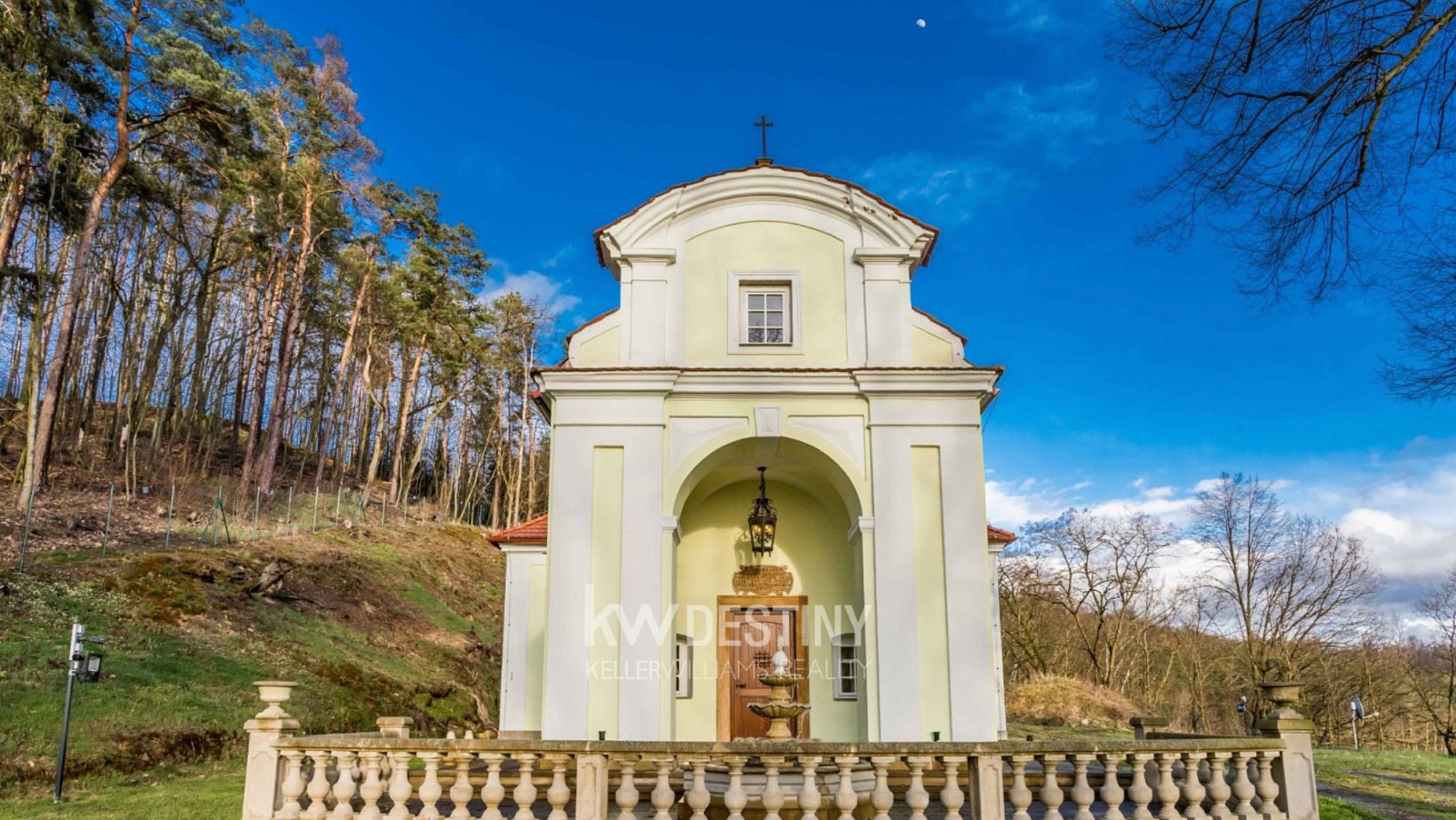 The chapel is adjacent to an extensive early Baroque area and includes a magnificent farmyard, which is also undergoing reconstruction. Zákupy is ideally situated between the protected areas of Kokořínsko and České Švýcarsko, with the town of Česká Lípa providing essential amenities.
The Chapel of St. Joseph, designed by Italian architect Giulio Broggio in 1698, is part of a picturesque landscape with a Calvary hill, a Way of the Cross, chapels, and an inn. The chapel has been meticulously renovated since 2015 and is now registered as a family home and a cultural monument, equipped with internal and external security systems.
The main part of the chapel functions as a grand living room, and an extension includes a kitchen, bedroom, bathroom, storage room, and more. The kitchen boasts custom features, including high-quality appliances and a stunning oak dining table.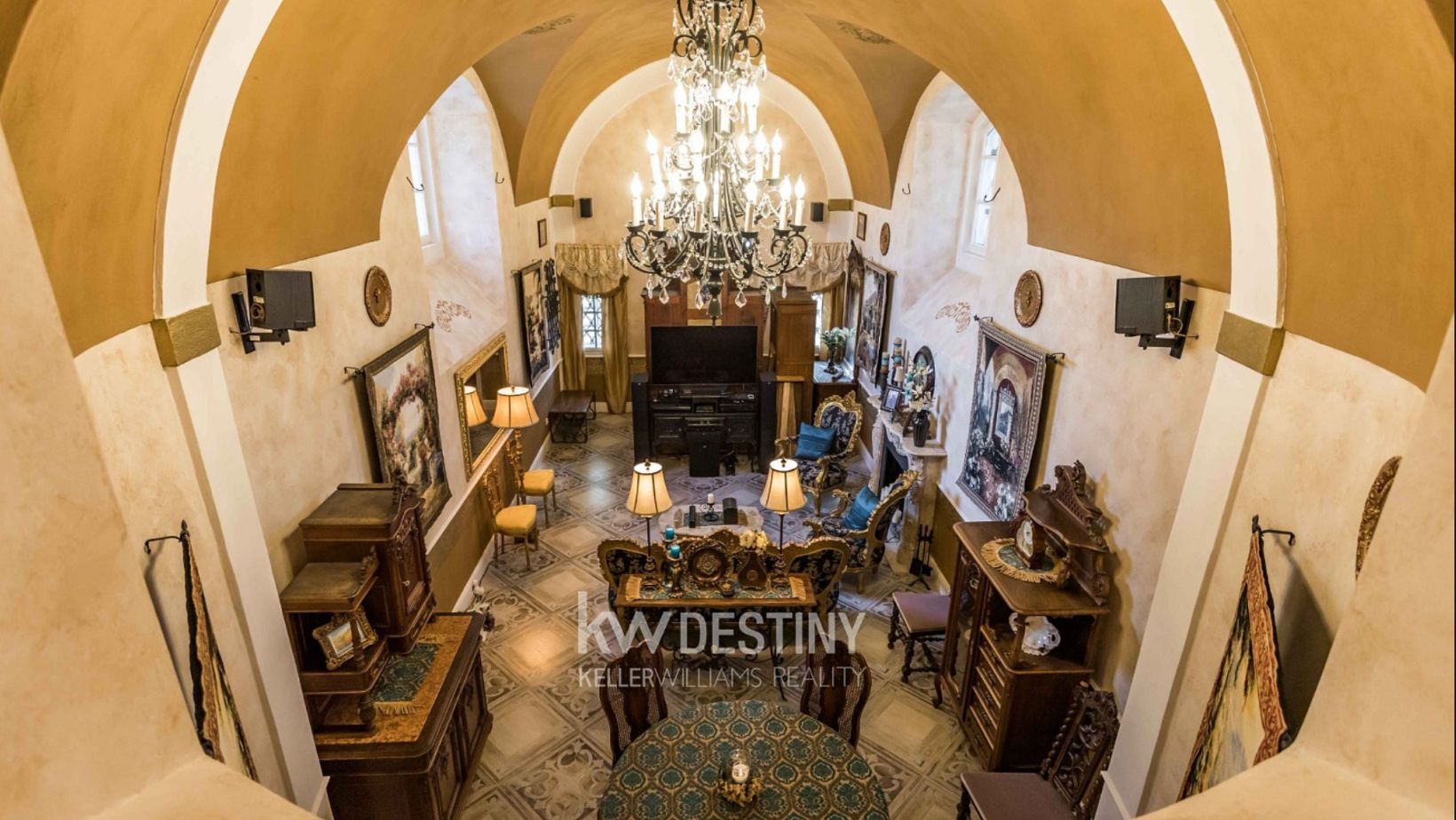 This property has almost everything: underfloor heating, air conditioning in bedrooms and the kitchen, a fountain at the entrance, and ongoing restoration of rear buildings carved into the sandstone rock with a hermit's stone bed.
If you compare this property with the first one, it is almost four times as expensive yet is only a third of the size. Obtaining a mortgage for this one would be much more feasible, but I wonder if the bank would agree with the property value.
Which one of these properties do you prefer? If you are considering the first one – let me know and that would be great material for another article!
NEWSLETTER

Subscribe for our daily news

FOLLOW US ON FACEBOOK!

facebook