Foreign Employees Struggle with Czech Bureaucracy, Fintech Frenkee Survey Reveals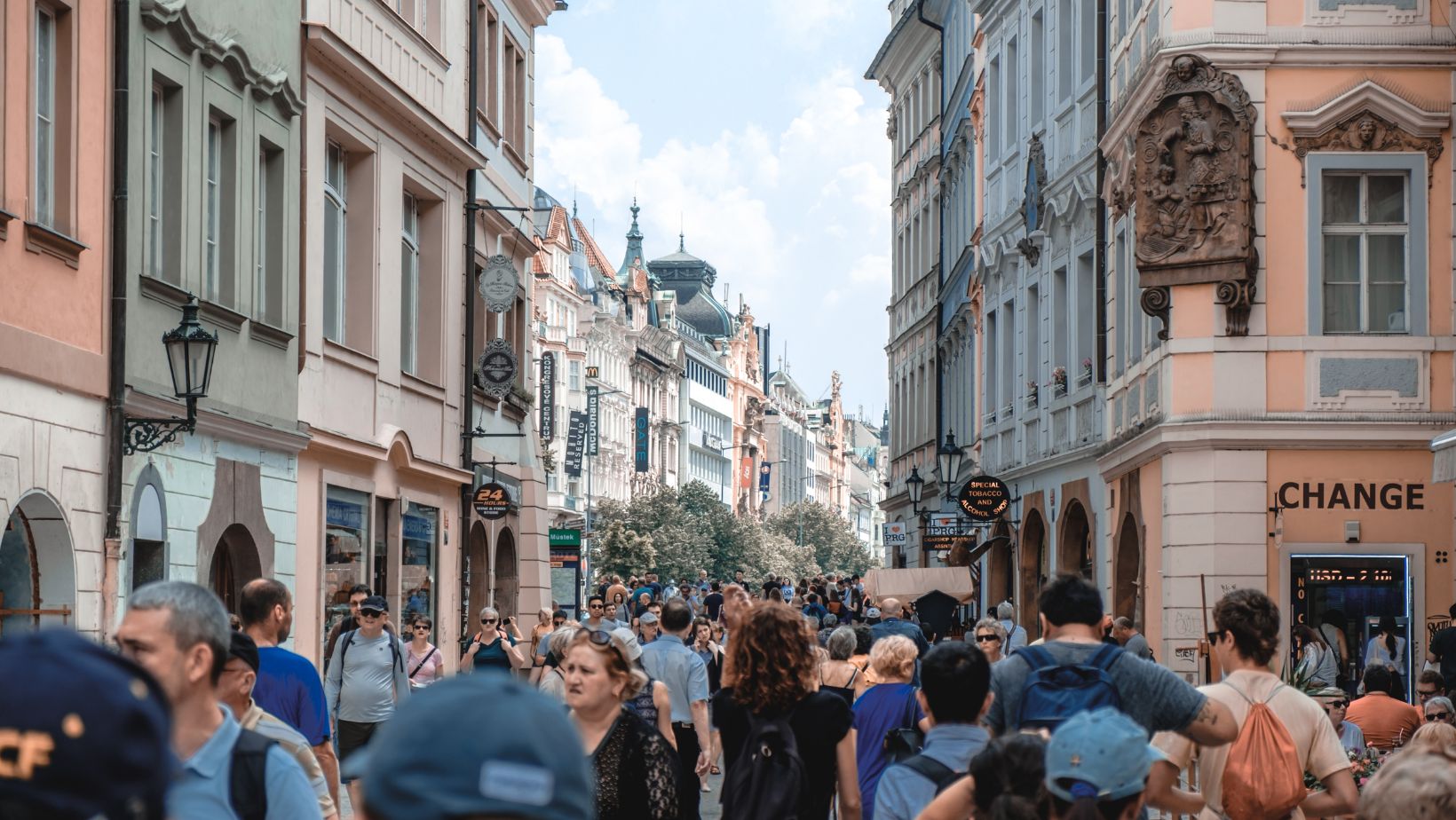 Employees at Prague startups hailing from abroad face challenges dealing with the Czech bureaucracy, primarily encountering language and procedural barriers.
These findings stem from an internal survey conducted by the fintech platform, Frenkee.
In companies such as Productboard, Omio, STRV, Daytrip, and Biano, all of which participated in the survey, foreign colleagues already constitute approximately a quarter of the total workforce. Moreover, all surveyed companies expressed their intent to further increase the number of foreign employees.
Jiří Hluchý from Fintech Frenkee comments, "The number of so-called expatriates in the Czech Republic continues to rise each year, yet local authorities appear to overlook this trend. Rather than providing efficient access to state administration or healthcare services, they maintain the same rigid system, which poses challenges even for native speakers, let alone foreigners."
Frenkee aids foreigners residing in the Czech Republic in securing health insurance online and in English.
Hluchý remarks, "Starting a new job and life in Prague proves challenging for various reasons, but bureaucratic hurdles undeniably top the list." This assertion finds support in the survey's data, with 80% of the participating companies admitting to facing difficulties when helping their foreign employees adapt to the Czech bureaucratic system.
Dhenisa Vlčková, an HR specialist at Daytrip, confirms, "In general, getting used to the rules and necessary procedures after arriving in a new country can be daunting for expatriates. Having assistance from individuals experienced in employing foreigners or those familiar with the Czech language can significantly ease the transition."
Zuzana Brožová, HR Manager at Omio, adds, "One of the primary challenges for our foreign employees in office settings is communication in English, as many civil servants and healthcare professionals do not speak the language."
Where to Seek Assistance in Times of Need?
Foreigners also encounter obstacles when attempting to open bank accounts, facing complications due to protracted processes at certain banks. They also grapple with issues within the healthcare system and experience difficulty navigating the system to find the necessary help.
"The law requires every foreigner intending to stay in the Czech Republic, whether for a short or extended period, to possess either public or commercial health insurance. For those not covered by public insurance, health insurance in the form of urgent care or comprehensive coverage is essential. Frenkee offers both options – Basic Alien Health Insurance and Comprehensive Alien Health Insurance – accessible online and in English. This facilitates a smoother transition for newcomers. Furthermore, all insurance products can be conveniently arranged through our app, enabling individuals to secure car insurance, property insurance, life insurance, or mortgages online, in both English and Czech," states the founder of Frenkee Fintech.
Foreign Talent Boosting Startups
According to the Ministry of the Interior, the number of foreigners in the Czech Republic is projected to surpass one million by 2023. Czech companies have significantly expanded their workforce to include Slovaks, Ukrainians, Russians, Americans, and Brits. Moreover, Czech technology startups boast employees from diverse nationalities, such as Chileans, Danes, Mexicans, Brazilians, Portuguese, and others.
More about Frenkee
Frenkee is a Czech fintech startup built on years of experience in distributing financial products and developing services using modern technologies.
Frenkee serves as a financial expert, comparing available offers from reputable financial institutions and enabling customers to arrange these products online, eliminating the need for face-to-face meetings with financial advisors or branch visits. The startup presently offers travel, life, liability, foreigner, property, and employee insurance, as well as mortgages and auto insurance.
Additionally, pet insurance is now available. Jiří Hluchý, the founder of the service and a former financial advisor and entrepreneur, initiated the startup in response to the unethical practices of financial advisors who often prioritize their interests over their clients'.
Currently, it operates in the Czech Republic and Slovakia, with the aim of demonstrating that even negotiations involving financial products can be conducted fairly and with flair.
NEWSLETTER

Subscribe for our daily news

FOLLOW US ON FACEBOOK!

facebook