Penta Real Estate Acquires Land from Czech Railways for Quarter Billion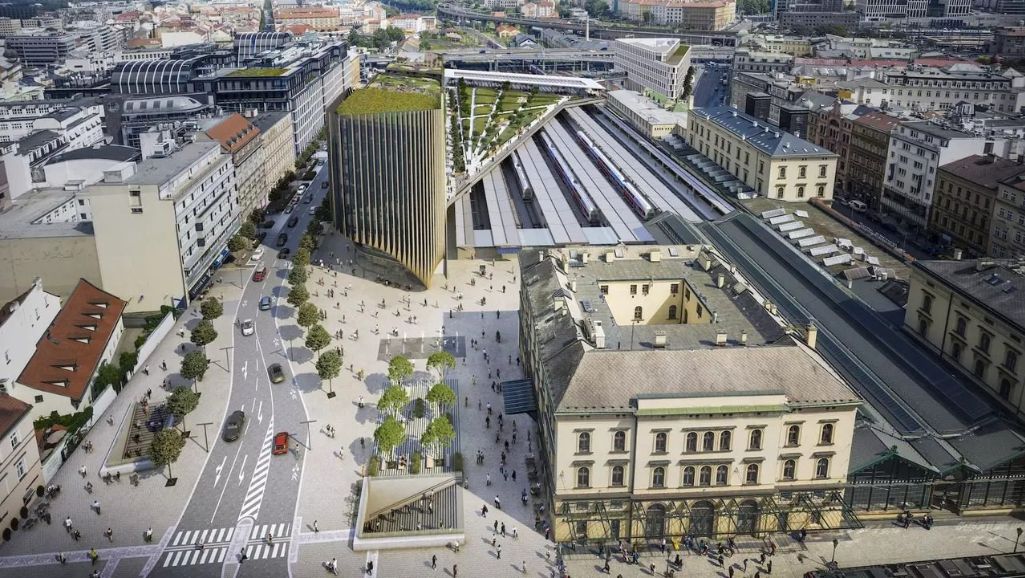 Penta Real Estate, a top-tier development company, has secured a deal with Czech Railways, purchasing long-unused land near Prague's magistral for a minimum of CZK 244 million.
The price is expected to rise further following changes to the zoning plan. The funds from this deal will be utilized by Czech Railways for investments into new trains and services.
The acquired land will see Penta continue its construction of a new district around its newly opened office building, Masaryčka. This move comes after Penta's recent acquisition of ČSAD Praha Holding, which owns the Florenc bus station and adjacent plots.
Pavel Streblov, Director of Commercial Construction for Penta Real Estate, explains, "We recently completed the first construction phase around Masaryčka. We want to continue building towards Florenc in the intentions of the urban competition from 2021 and thus connect the city center with Karlín. Thanks to the land purchase, we can now complete negotiations with the city about changing the zoning plan for this location."
A large part of the purchased land will become the city's property once the streets and public spaces are built.
Some of the plots currently house a commercial center designed by Iraqi-origin architect Zaha Hadid, which was sold to Penta by the railways in 2016. That transfer involved approximately one hectare of land for 235 million crowns.
The funds gained from the sale of the land will be used by Czech Railways for the further expansion and modernization of the vehicle fleet and improving customer service.
"This is a priority that we want to focus on. That's why we are selling unused land and not acting as developers. This year, dozens of new trains are going to the regions, and next year, we will deploy the latest ComfortJet sets on long-distance routes," said Krapinec.
The discussion of the zoning plan change has been ongoing for several years. The Prague City Council has previously agreed with Penta that at least 40% of the new buildings will be apartments in long-term shortage.
The aim is to transform the impassable closed area into a lively city district connecting Florenc, Karlín, and Žižkov. The discussion of the zoning plan change is expected to be completed in 2024.
NEWSLETTER

Subscribe for our daily news

FOLLOW US ON FACEBOOK!

facebook