Volotea to Launch New Direct Flight from Prague to Florence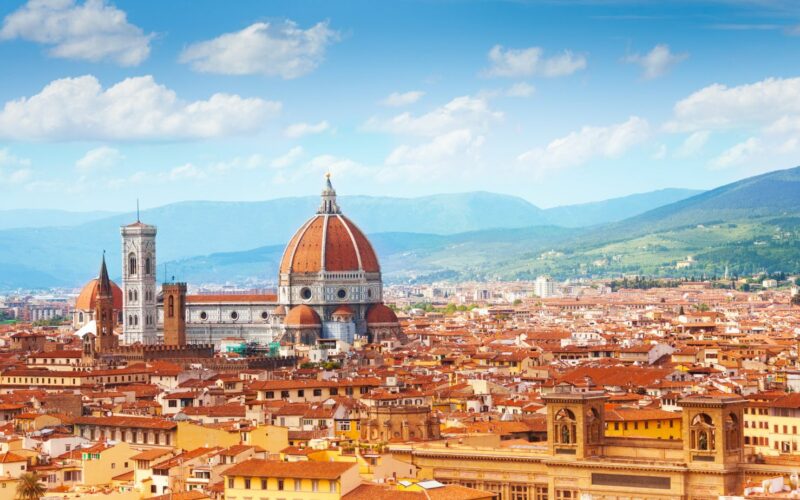 Volotea continues to invest in its new base in Florence and announces an important addition that will enhance the offerings from Amerigo Vespucci airport.
Starting March 22nd, 2024, there will be a new flight to Prague, providing two weekly frequencies (every Monday and Friday).
This new connection brings the total number of destinations by Volotea to Florence Airport to 13, with 5 in Italy (Bari, Cagliari, Catania, Olbia, and Palermo) and 8 abroad: 1 in Spain (Bilbao), 5 in France (Bordeaux, Lyon, Marseille, Nantes, and Toulouse), 1 in Germany (Hamburg), and 1 in the Czech Republic.
"We are truly proud to introduce a new route from Florence to a different country, with the new connection to the 'Paris of the East'," stated Valeria Rebasti, Volotea's International Market Director.
"Our array of destinations from Florence is further enriched; Tuscan passengers will now have numerous convenient options at competitive prices to travel to Spain, France, Germany, and the Czech Republic, not to mention the five most beautiful seaside cities in Italy."
"The announcement of the new Prague-Florence route operated by Volotea testifies to the strong partnership we've built in recent years with the company. Just six months ago, we inaugurated Volotea's new base at Florence Airport, and today we're delighted to witness this partnership expanding further," said Toscana Aeroporti.
In addition to the offerings from the Florence base for 2024, Volotea also confirms connections from Pisa Airport to Olbia and Nantes for the next year, ensuring comprehensive support for all Tuscan passengers.
NEWSLETTER

Subscribe for our daily news

FOLLOW US ON FACEBOOK!

facebook