Elevate Your Senses: There's a New Sky Bar & Restaurant with Spectacular View of Prague!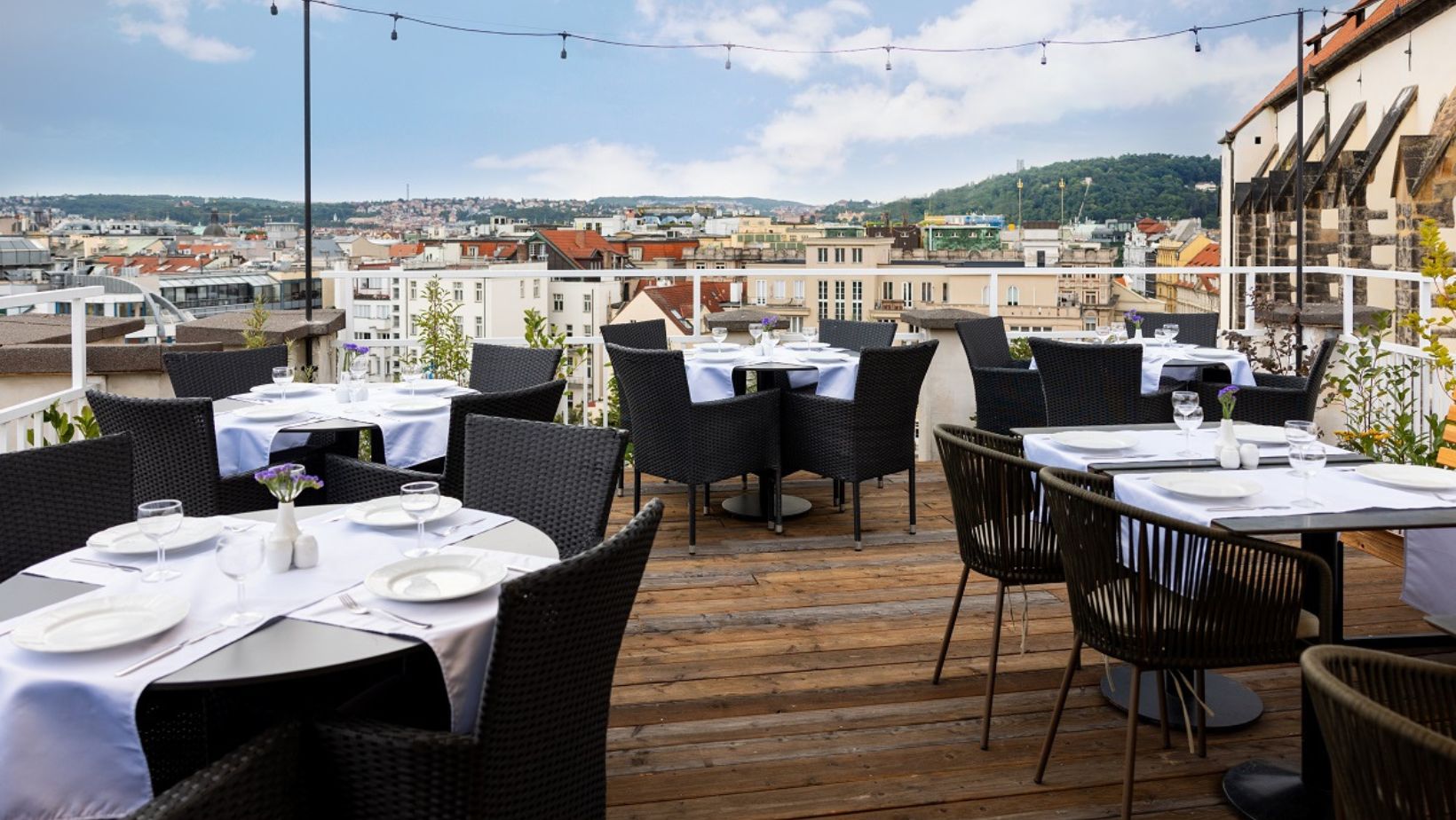 The Czech hotel chain PYTLOUN HOTELS, which has been operating on the market since 2003 and operates fourteen design, traditional and apartment hotels in the Czech Republic, can boast another novelty.
The latest addition to its portfolio is Pytloun Sky Bar & Restaurant Prague, located on the roof terraces of Pytloun Boutique Hotel Prague on Wenceslas Square, offering guests a unique experience in the higher spheres above Prague.
With an area of up to 220 square meters, Pytloun Sky Bar & Restaurant Prague provides an exclusive setting with a magnificent 360° panoramic view of Prague Castle, Franciscan Garden, Wenceslas Square and the entire Prague skyline. With the opening of this unique space, the planned renovation and expansion of the hotel has been completed, leading to its reclassification from a 4-star to a 5-star standard.
Guests can enjoy the unique atmosphere of the lounge-style outdoor space, which is equipped with comfortable seating, planted with parasols, pots and boxes of plants and flowers.
With a seating capacity for 70 guests and an additional 70 standing places, it is the ideal place to relax, celebrate, meet friends or host private and corporate events.
Pytloun Sky Bar & Restaurant Prague is open from 8:00 am, when breakfast starts, until midnight. The architectural design and the design of the terraces are the work of Lukáš Pytloun and the renowned design studio Vrtiška & Žák.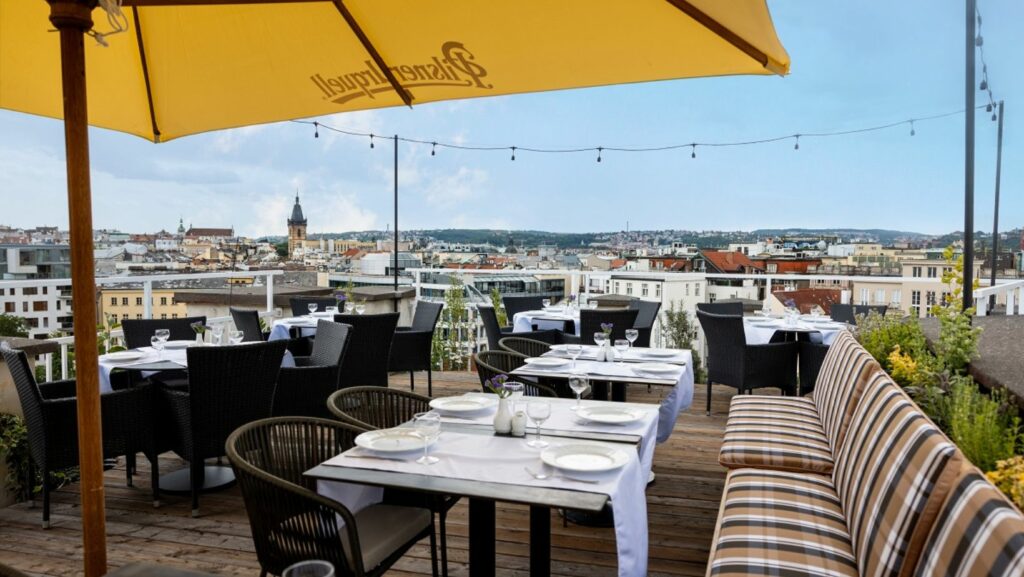 "These days we have just completed the construction of the roof terraces at our Pytloun Boutique Hotel Prague on Wenceslas Square. This successfully completes the planned renovation and extension, which resulted in the hotel's retraining from a 4-star to a 5-star standard," says Lukáš Pytloun, General Manager of the PYTLOUN HOTELS chain, and adds: "During the summer months, guests will not only be offered first-class gastronomy and signature drinks from experienced bartenders, but also live music performances and other interesting events in this exclusive space, which offers a breathtaking 360° panoramic view of Prague."
High above Prague, a trained team of bartenders prepares unique signature cocktails that will amaze you with their creativity and taste experience.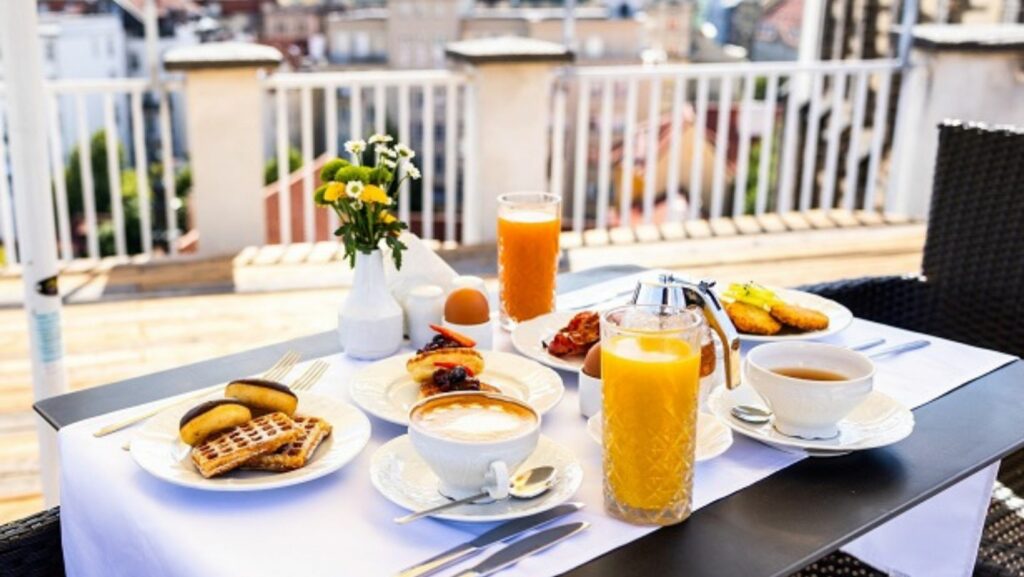 Guests can indulge in three types of rich breakfasts – English, American and fitness, which are served until 11am, and during the day enjoy modern Czech cuisine prepared by a team of chefs led by experienced chef Denis Wágner.
In the evening, guests can experience a unique view of Prague and create a unique atmosphere and energy with live music performances in the spacious rooftop area.
This exclusive space can also be rented for private or corporate events, press conferences, product launches, lectures, film screenings, weddings, engagements or romantic private evenings with live music and an unforgettable 360° view of Prague.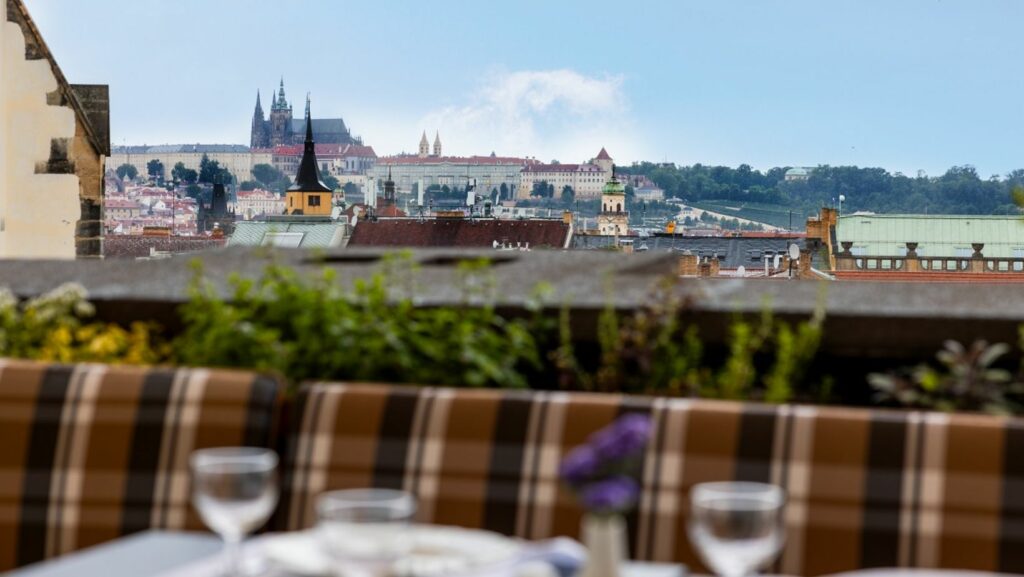 NEWSLETTER

Subscribe for our daily news

FOLLOW US ON FACEBOOK!

facebook