Signal Festival: Get to Know This Year's International Program Stars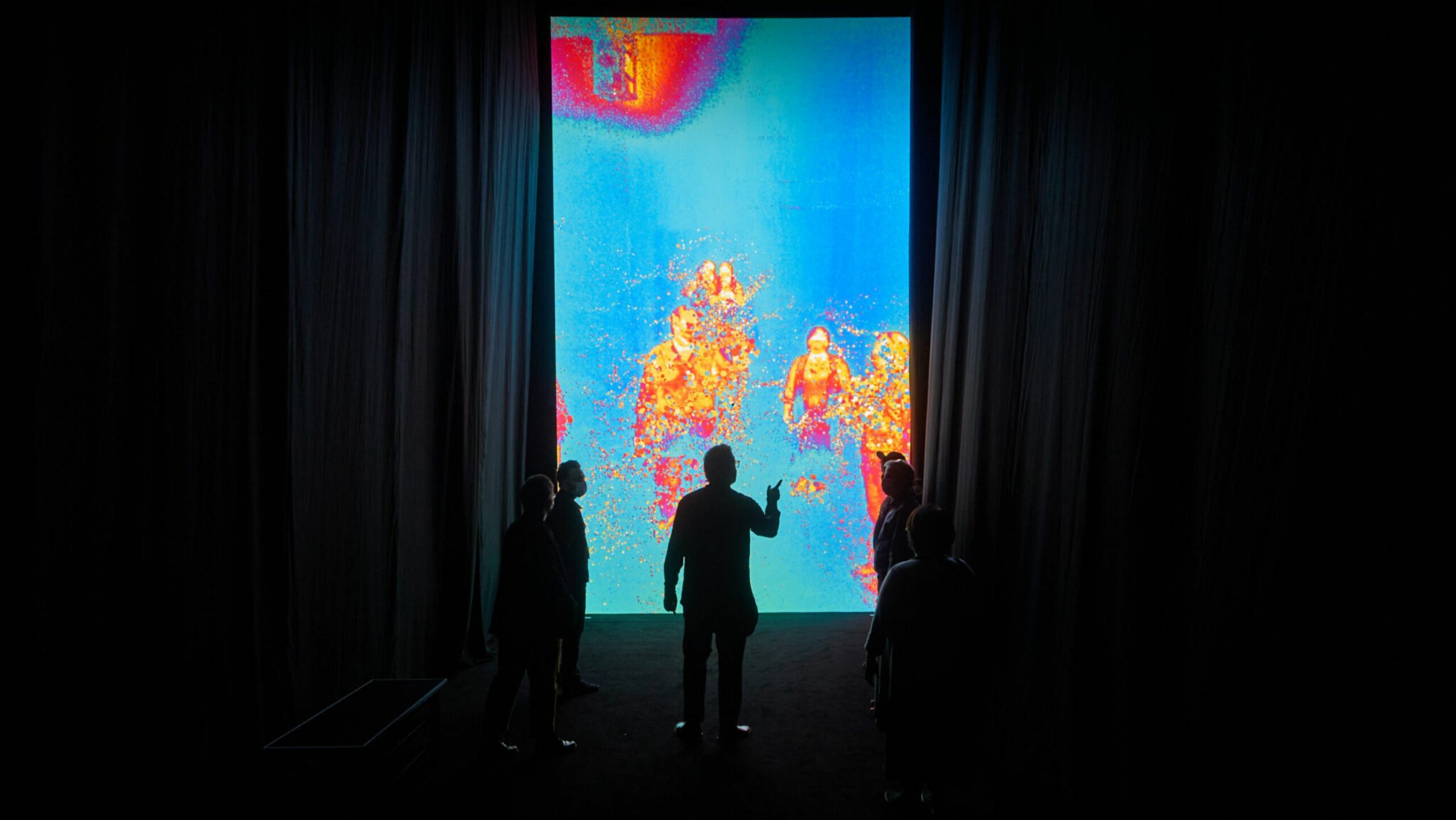 At the Signal Festival, every year we try to present the best of the domestic and international art scene and support all the promising artists.
As a part of the 11th Signal Festival, you can look forward to seven leading representatives of the contemporary international new media scene. The international program of Signal Festival 2023 is supported by the PPF Foundation, which is committed to greater involvement of Czech culture in the international context and believes that it is important to enrich our art scene with inspiration from the world.
Who can you look forward to?
Mexican artist Rafael Lozano-Hemmer will be the biggest foreign star of the 11th edition. His interactive work Thermal Drift, which will be on display at Lyčkovo Square, takes the body temperature of visitors through thermal cameras and converts it into a dynamic large-format projection. In addition to being the observers of the installation, the viewers also become the creators of their own portraits.
Prague will also host the Norwegian-Portuguese studio Entangled Others projecting microorganisms generated by artificial intelligence in videos called Sediment Nodes in Karlín.
The Gallery Zone will also present the Spanish audiovisual studio Playmodes, with the largest installation of this year's edition, reaching 25 meters in length and over 12 meters in width, called Horizon, in Hall 13 of the Holešovice Market Hall. Visitors will experience the feeling of a disappearing and pulsating horizon in front of it.
You can look forward to breathtaking video mapping in two locations. The work Luminary Glyphs by the Hungarian artist András László Nagy will light up the Central Library on Mariánské Square for the first time ever. Between the projections you can enjoy a special festival spot by PlayStation, revealing a new game presented also by Jan Hladil.
The iconic Church of St. Cyril and Methodius on Karlín Square will be brought to life by the Japanese studio Flightgraf with the installation Echo. You can shorten your wait for the video mapping with an interactive countdown by Mercedes-Benz in collaboration with the creative studio 3dsense.
How will the baroque Invalidovna shine in the performance of the Polish collective Ksawery Komputery with the interactive light installation FLUX 2023, which visitors will be able to control with their own gestures and voice?
Get your Signal Plus or Signal VIP ticket and find out from 12-15 October at the Signal Festival.
NEWSLETTER

Subscribe for our daily news

FOLLOW US ON FACEBOOK!

facebook