The Tradition of St. Martin – a Celebration of Food and Drink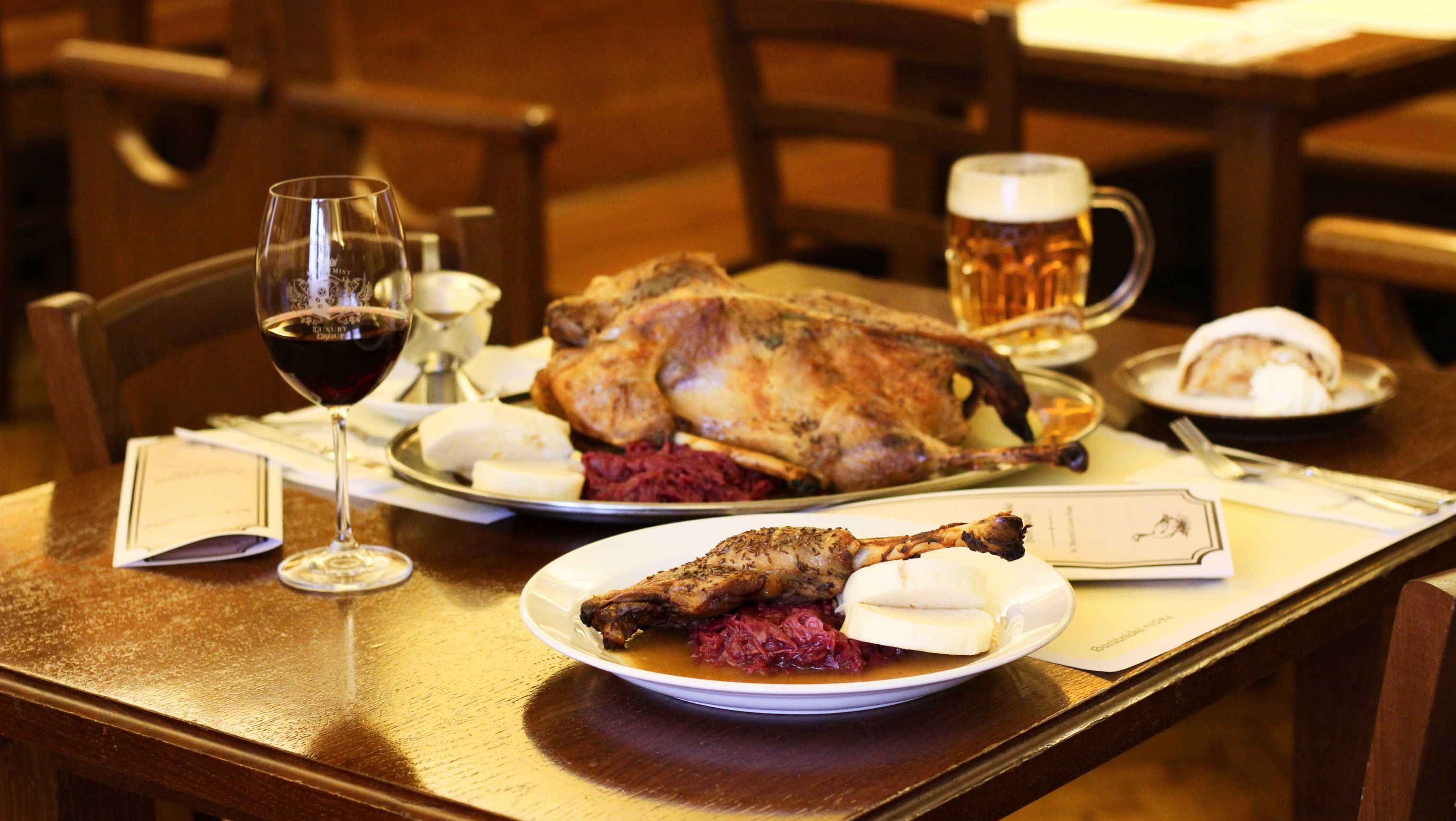 St. Martin's Day, which Czechs celebrate on November 11, is a holiday of good food and drink. Autumn slowly alternates with winter, and it begins to snow.
In the past, the economic year was ending at this time, and the landowners were preparing a feast for their people as a form of thanks, when they were also paid out their wages. And what about today? Today, the feast of St. Martin is a great opportunity to bring a little joy to life!
Traditionally, fattened geese are roasted on 11 November, and the first bottles of young wine open at exactly 11:11 am. St. Martin wines are fresh and young, as they only have a few weeks to mature. They are very clear and have a lower alcohol content. So join the celebrations, because it's high time to taste what this year has brought!
Young wine in celebration of St. Martin
St. Martin wines are always the first wines of the new vintage. These are fresh and fruity wines, which have matured for only a few weeks, but during this time, they had enough to acquire their distinctive character.
For a wine to bear the St. Martin brand, it must be made in the Czech Republic from grapes of the varieties Müller Thurgau, early Roter Veltliner, Moravian Muscat, Blauer Portugieser, Svatovavřinecké (St. Laurent) and Zweigeltrebe and undergo an evaluation by an independent committee.
It blinds tastes the properties of the wine, such as appearance, aroma, taste, and overall impression of the wine. So if you buy wine with the St. Martin label, you can be sure that you will be getting quality young wine from South Moravia, Mělnicko or other areas in Central or Northern Bohemia.
St. Martin's Day in restaurants
You can be sure that almost every restaurant around mid-November will be offering its visitors a special St. Martin's Day menu. What does it feature? According to a tradition that has lasted for several centuries, geese were always roasted in the autumn, fresh cabbage was processed, and wine or beer was drunk.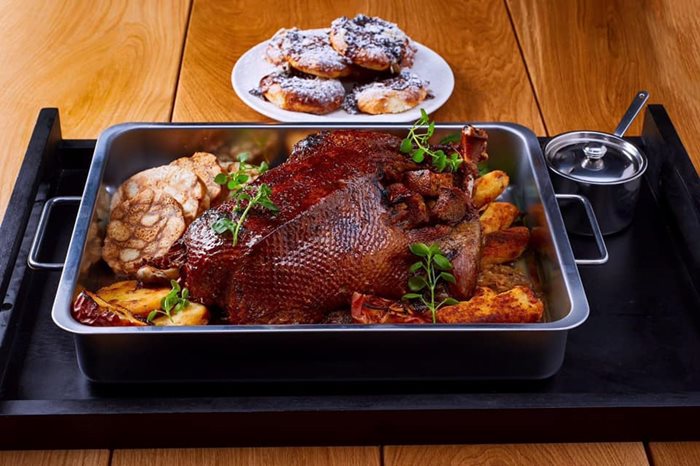 And today's restaurants and pubs remain faithful to these basic ingredients. Typically, you will be served liver pâté as an appetizer, followed by a strong broth with liver dumplings and noodles, which the chefs usually leave to simmer overnight, with the main course being roast goose with red or white cabbage and dumplings.
And for drinks? You can choose to pair your meal with a St. Martin wines, or you can select from the beer special. In recent years, breweries are trying to outdo themselves, competing on who will brew the best special for the St. Martin's holiday table. Cheers!
NEWSLETTER

Subscribe for our daily news

FOLLOW US ON FACEBOOK!

facebook