Over 10,000 kilometers away on the southernmost tip of the African continent with no direct flights available from or to Czechia, South Africa may seem like a distant dream for many living in Prague.
Thanks to a chance meeting in Hong Kong between a Czech expat and a South African pilot, the African nation's traditions have found a home in Prague at a shop near Anděl called Braai Lapa (U Santošky 1315/4, Smíchov).
Living in Hong Kong as a pilot for Cathay Pacific Airways, South African native Dirk Grobler met his wife Hana, who is Czech but has lived abroad most of her adult life. After marrying and settling down with a family, the couple decided to move back to Hana's home country and explore what Prague had to offer.
What began as Dirk simply bringing back delicacies, wine, and food from his home country to share with friends in Prague turned into something much more significant, as the demand came not only from South Africans in Prague but also from Brits, Australians, and other Africans who wanted to experience South African culture.
"It has always been our passion to enjoy fire, good food, and a South African atmosphere, including South African wines. We did it in Hong Kong, and now we're doing it here. It grew into sharing it with others," said Hana. "Our house was too small, so we had to open a place. Now we're just hoping to spread the word because we realized that not many people actually know about South Africa."
In the store, you can find a wide variety of meats, spices, grilling equipment, drinks, and sauces to choose from. However, it's crucial to begin by explaining what exactly a 'braai' is because, according to Hana and many South Africans, it's not to be confused with a BBQ.

While barbecuing is done on a gas grill, a braai is the art of roasting or barbecuing over a fire. Roasting the meats and veggies is different from what makes a braai a braai. It's a gathering of friends and family, usually spending afternoons and evenings over a roasting fire, enjoying one another's company, which is a popular tradition in South Africa, a country teeming with diversity.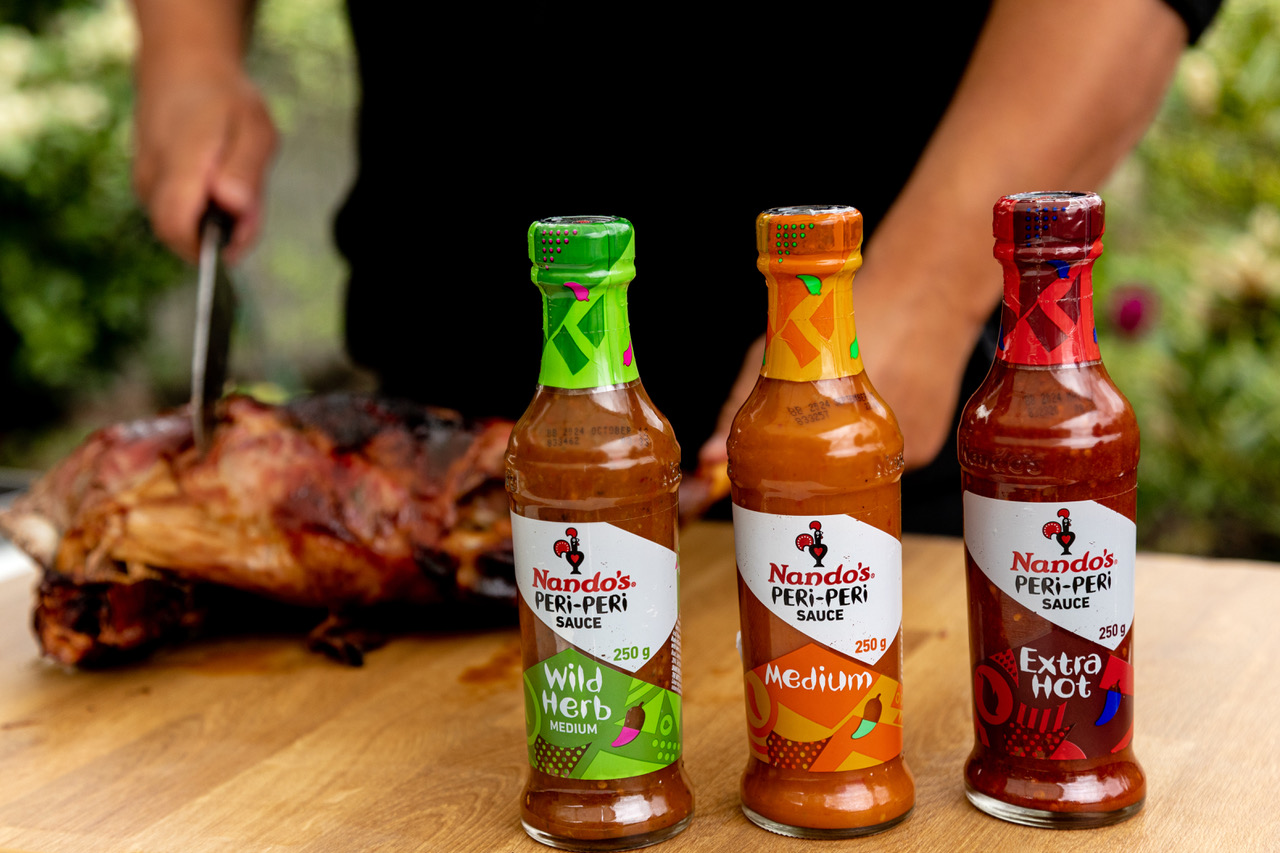 And it's this diversity that sets South Africa apart, especially in its cuisine, vividly embodied in the art of the braai, according to Hana. Historical influences from Portugal, Malaysia, Thailand, France, and India have made their way to South Africa, enriching the spices and sauces that define a South African braai.
"You have chutney, originally from India, which must always be on a table or in a South African restaurant. We don't have mustard or ketchup; it's only chutney," said Hana. "We also have curry and even satay, similar to how they skewer and marinate chicken in Malaysia or Thailand."
South African cuisine is not only known for its braai-style foods but also for its wines, which have become famous worldwide and are now available at the Braai Lapa shop. With over 2,000 wineries in the country, it's no surprise that wine is a popular choice for many who visit the store.
"The climate is different. The soil is very rich, with lots of sun. So the fine wines are very, very rich and well-grown," said Hana. "We always recommend trying the wine Constantia Glen 3, which started this whole adventure after our friends loved it so much."
The store, which opened in January, has already collaborated with the South African embassy in several events to showcase its products in the Czech capital. On 24 September, South Africa's national holiday, Heritage Day, many South Africans residing in Prague (around 200) and even Czechs who appreciate the culture came together to celebrate the country's rich melting pot of languages, traditions, and cultures.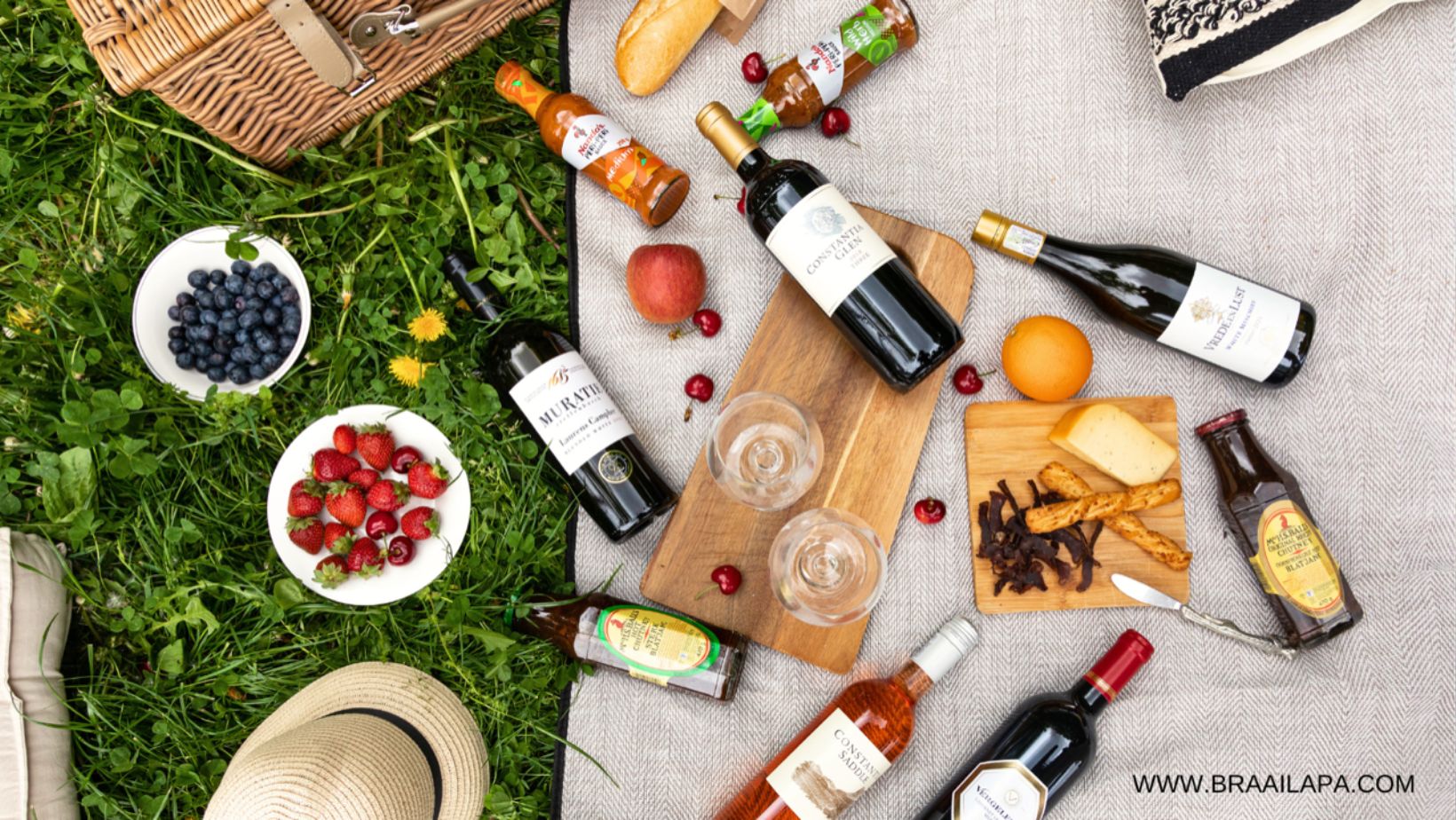 Dirk and Hana also invited their nephew, Justin, from South Africa to manage the shop, so you'll find his friendly face welcoming you as you enter. Hana expressed her excitement for the future, hoping the store will attract not only South Africans but also locals and expats eager to try new things, such as South Africa's diverse array of spices and sauces, or those in search of braai equipment to create the perfect fire among friends.
"Perhaps we will run some workshops to show how to properly prepare steak, and maybe host some wine tastings or wine and food pairings for everyone to enjoy," said Hana. "We hope to expand and help people experience it more fully."