From 30 October to 9 November, tram tracks on the Lazarská – Jindřišská section in the centre of Prague will undergo repair works.
Trams 3, 5, 6, 9, 14, 24, 91, 92, 94, 95, 96 and 98 will have to divert their routes.
The compensatory bus route will not be introduced. Passengers are advised to use the metro as an alternative.
The Prague Transport Company has published a diversion scheme for trams affected by the restriction. Details can be found here.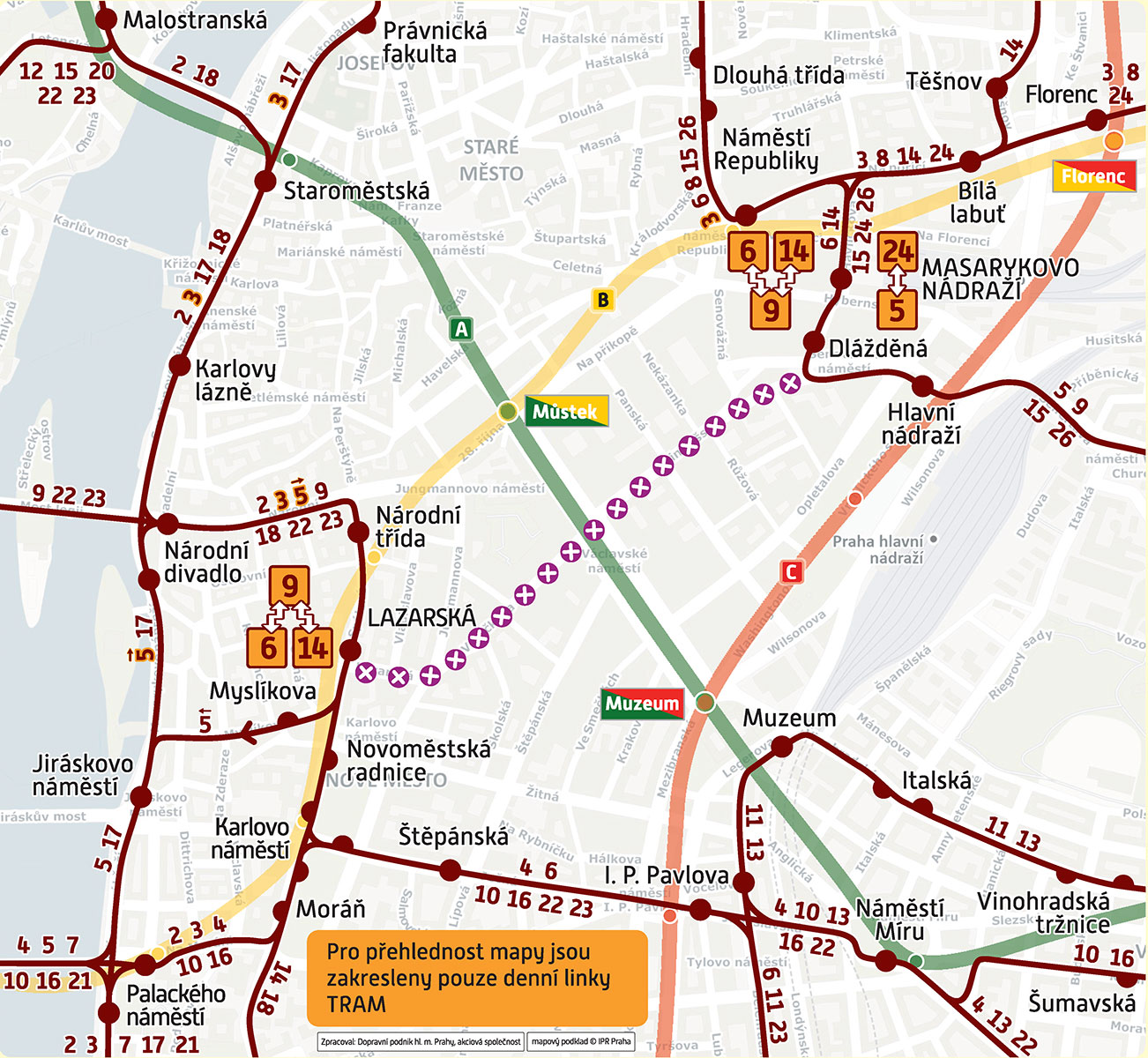 Major repairs to tram tracks are also taking place in Holešovice. The Prague Public Transit Company (DPP) said work will occur from October 27 to December 5 on the section of track between Bubenská and Na Zátorách streets. This spans the underpass beneath the railway to Kralupy.
During the project, several tram lines will be diverted from their normal routes through the area. Lines 6, 12, 14, 17, 93 and 94 will all see temporary adjustments.