Tourism in Prague is Returning to Pre-Covid Numbers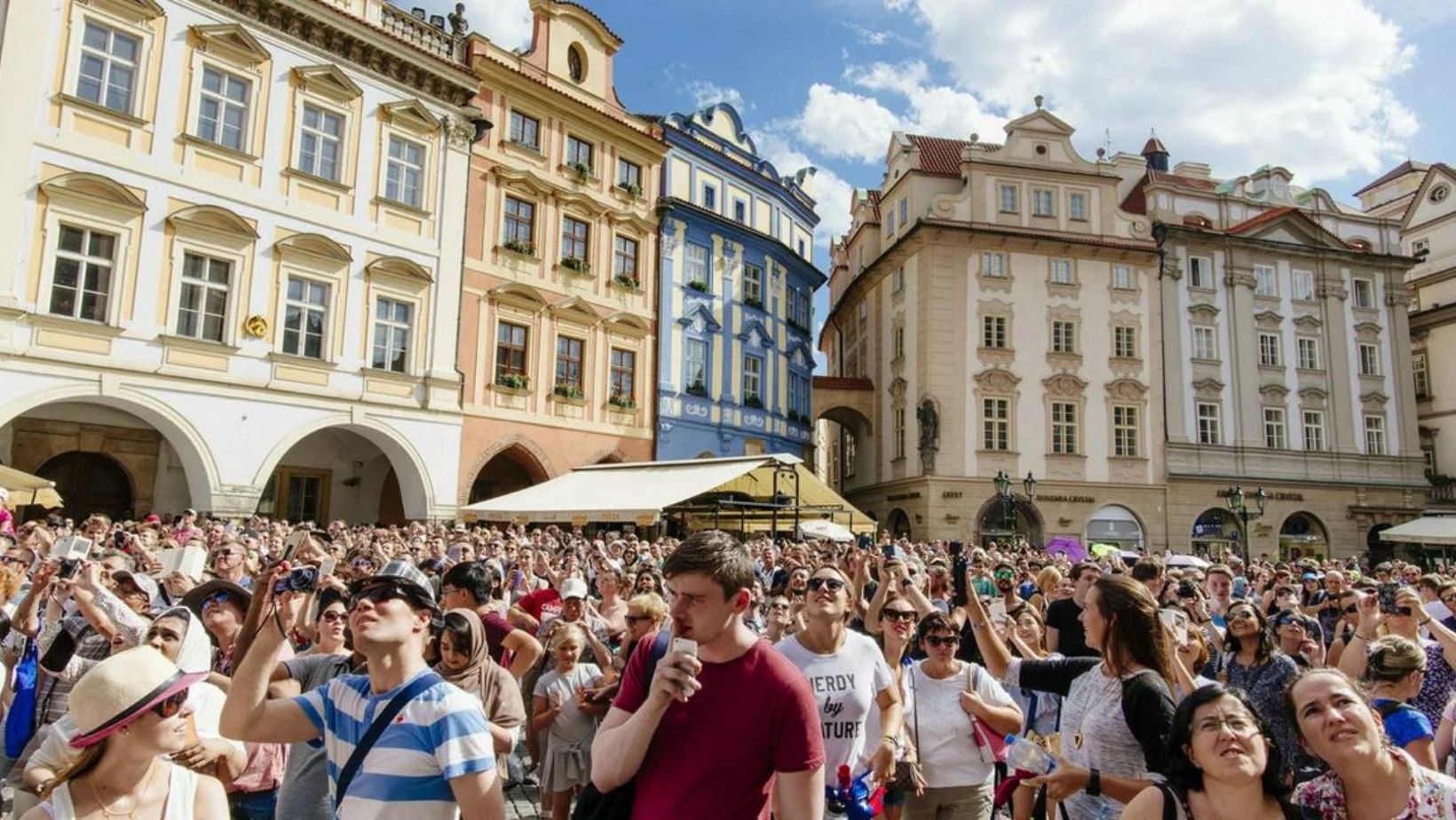 Tourism in Prague is making a strong recovery, approaching pre-Covid levels.
František Cipro, director of Prague City Tourism (PCT), reported that this year, the number of tourists could reach 85 percent of the pre-Covid year in 2019, when almost eight million tourists visited the capital.
Deputy Mayor Jiří Pospíšil (TOP 09) added that it may take about three more years for the number of visitors to Prague to fully reach the pre-pandemic level.
The Covid-19 epidemic caused a significant decline in tourism, with a 73 percent drop in visitors in 2020. However, the city's efforts, together with PCT, to promote domestic tourism have been successful, leading to an increase in the number of Czech tourists in the last year.
In 2020, Prague welcomed 2.18 million tourists, about 27 percent of the number in 2019. However, the domestic tourism campaign led to a surge in tourists, reaching 5.98 million last year.
Mr. Cipro mentioned that, based on their findings, they expect about 85 percent of the 2019 visitor numbers this year, although the exact figures for July are not available yet.
Looking ahead, Prague anticipates an uptick in visitors with the opening of direct air links from Seoul and Taipei. However, there has been a change in the profile of tourists coming to Prague due to the Covid-19 situation and the conflict in Ukraine. Russian and Belarusian tourists have decreased significantly due to the war.
Mr. Pospisil stressed that achieving pre-Covid numbers by the end of this year is unrealistic, considering the significant decline. The target is to reach those numbers in approximately two and a half years.
Last year showed a significant increase in the number of tourists, mainly foreign visitors, with Prague's hotels, guesthouses, and campsites accommodating 5.98 million tourists.
Although this figure is about 2.5 times more than in 2021, it is still two million fewer than in 2019. Domestic tourists accounted for less than a third of the total, but their numbers also increased compared to the previous year.
NEWSLETTER

Subscribe for our daily news

FOLLOW US ON FACEBOOK!

facebook