Wizz Air Launches Direct Flight from Prague to Tirana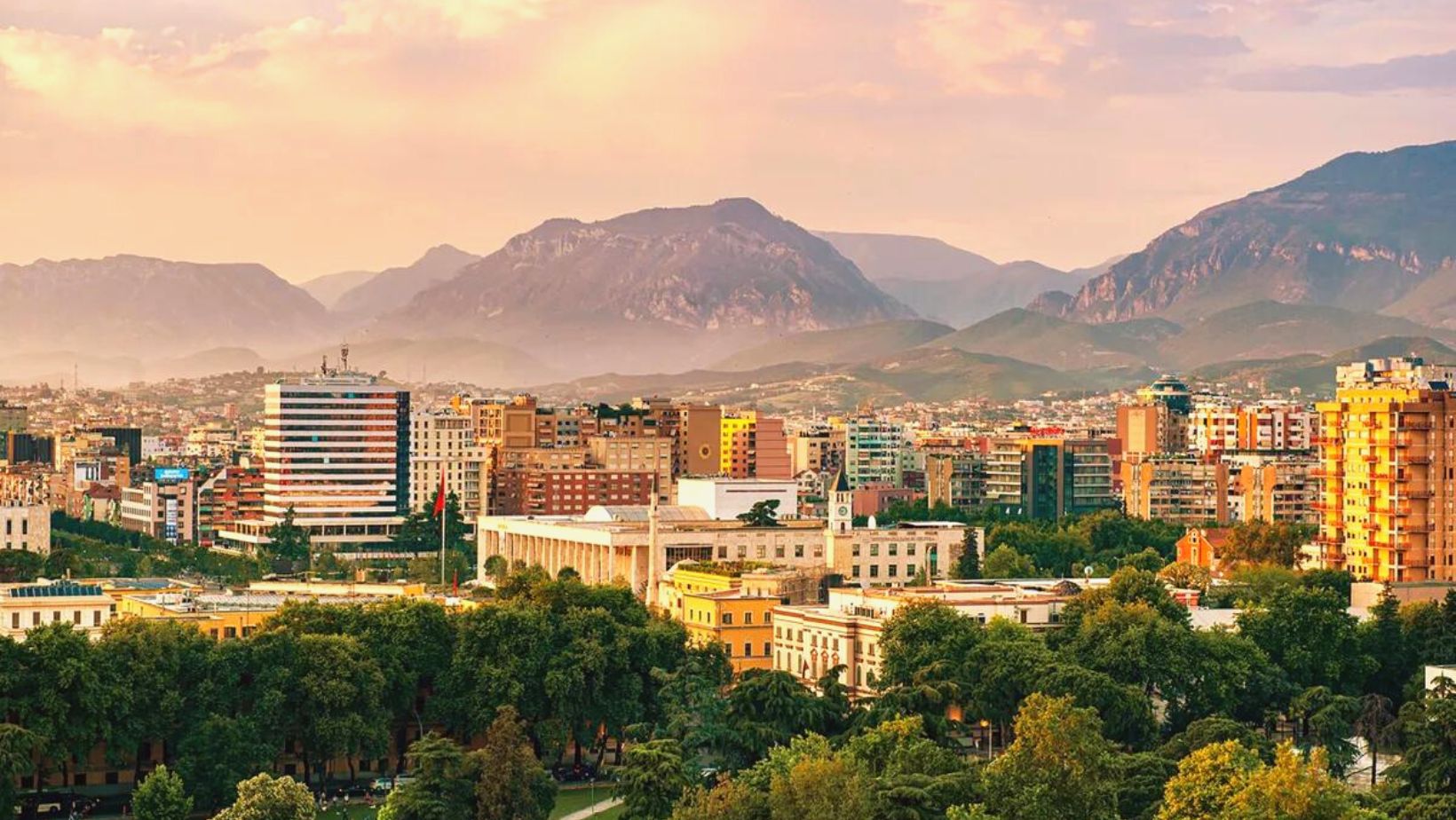 Wizz Air is launching a direct flight from Prague to Tirana, the airline said Friday.
The carrier's aircraft will start operating between the Czech and Albanian capitals from 25 March 2024.
The flight will be operated four times a week. Information about ticket prices is not available yet.
At the moment, only Czech airline Smartwings flies on this route.
8 things you must do in Tirana
Albania's capital is a Balkan gem, undiscovered by the masses. From the Pyramid of Tirana and Skanderbeg Square, to ornate mosques to museums built inside atomic bunkers, there's plenty here to uncover…
Often a stop-over on the way to Balkan outdoor adventures, there's no reason to pass up Albania's quirky capital with curiosities like bunkers and pyramids to explore.
An easy flight from London, this inexpensive city offers a relaxing stay devoid of the typical European tourist masses.
1. Ride a cable car up Mount Dajti
Tirana's natural beauty lies in the mountains ringing the city. Take advantage of a clear day to ride up to Mount Dajti.
A twenty-minute drive or thirty-minute bus ride from the city centre, the ride will take your breath away with its extraordinary views, and its dizzying heights.
Seeing the city from the mountain is more than worth the trip. After disembarking the Dajti Ekspres, you can choose your own adventure – perhaps some mini golf, or opt instead for a serene hike.
2. Snap a photo with the Pyramid of Tirana & the city's bunkers
At first glance, Tirana resembles other post-soviet cities with time-worn buildings bordering new construction, and a giant, socialist realism-style mosaic centrally-located in Skanderbeg Square.
Walking around, you may notice little sunken concrete pods. These are bunkers from the days of Albania's former dictator, Enver Hoxha, who built them in a fit of isolated paranoia following the nation's break from the Soviet Union.
Equally bizarre and brutalist, the Pyramid of Tirana briefly served as the Enver Hoxha Museum following his death. Taking on many purposes since, the now-graffiti-covered pyramid is beloved precisely because of its now implied animosity towards Hoxha.
3. Stroll around the lake in the Grand Park
To get some fresh air, head to the Grand Park on the city's south side. Built to add a bit of green to this otherwise urban city, the Grand Park is popular spot for locals and visitors alike.
The park features an expansive artificial lake, surrounded by picturesque hills. Walk the trails around the lake, people-watch from one of the many benches, or grab a drink in a lakeside cafe.
4. Explore Albania's communist history
To get a sense of this Balkan nation's communist past and how it shaped Albanians, visit one of the Bunk'Art museums. If you're a history buff, visit them both.
Located near the Mount Dajti Ekspres, the original Bunk'Art displays a broader purview of everyday life during the communist era. This museum is in the atomic bunker of Albania's former dictator, Enver Hoxha, on the outskirts of Tirana.
Bunk'Art 2 is easily accessible in the city centre. An eerie underground experience, it focuses on the history of the political police and their victims under the regime.
5. Enjoy Tirana's cafe culture like a local
Cafe culture is an essential part of life in Tirana and breakfast is no exception. But be warned – many cafes don't sell anything to eat.
Before sitting down at a cafe, stop by a local bakery and pick up byrek, a triangular filo dough pastry filled with fresh cheese (like a mild feta), and other ingredients such as spinach.
After buying byrek and finding an inviting cafe with a shaded outdoor seat, consider ordering a fresh juice in addition to your preferred espresso drink. Juices are often made in-house.
Then sit back, and enjoy watching the leisurely morning commuters stream by.
6. Visit the Bektashi Mosque and headquarters
Albania's penchant for religious tolerance is a tenet of its national identity. Strike up a conversation with an Albanian and it's not uncommon to hear that their father is a Muslim and their mother an Orthodox Catholic.
The Bektashi sect of Islam happens to be headquartered in Tirana. A visit to their beautiful mosque is a must. The museum beneath the mosque details the Bektashi order's history and their tolerant Islamic beliefs.
While the mosque doesn't receive too many visitors, those who do make the trip will find staff go out of their way to illuminate Bektashi history for you.
7. Experience Albania's traditions (and alcohol)
This also happens to be the best place to try Albania's national alcohol, known as raki. A clear, grain alcohol (that's as fiery as any other grain alcohol), raki is served at the Komiteti-Kafe Muzeum in a variety of flavors.
From sage to blueberry, these flavours make tasting raki tolerable and in some cases, even quite tasty.
8. Delight in eight courses of Albania's favourite dishes
Dining at the restaurant, Mullixhiu, can't be surpassed in Tirana. Situated next to the Grand Park and the artificial lake, this rustic restaurant offers a six or eight course meal for €13.50 or €15, respectively.
A decadent but unpretentious experience, courses range from local cheeses and rich pumpkin soup, to tender baby goat, or homemade bread and pasta.
Presented artistically, Mullixhiu's dishes fuse traditional Albanian ingredients with modern elegance. With a small market shop, you can also pick up some delectable gifts to bring home.
NEWSLETTER

Subscribe for our daily news

FOLLOW US ON FACEBOOK!

facebook