Žižkov Freight Station is About to Undergo a Major Transformation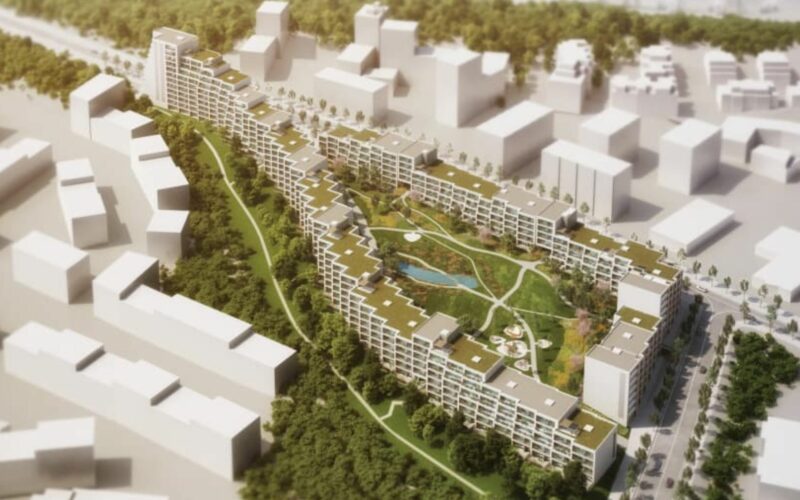 The freight station in Žižkov (nákladové nádraží Žižkov) is on the verge of a significant transformation.
As one of Prague's largest brownfield sites, the former freight station is undergoing development into a modern district that will offer various services along with housing options.
Prague 3 councilors have already endorsed a contract with the development company Penta Real Estate. Other developers are either currently building or planning to build on the freight station site.
Together, they will contribute CZK 1.5 billion to the city's public infrastructure.
Finep – one of the largest developers in the Czech Republic – is planning a new project, named U Staré cihelny, that will feature approximately 1,200 flats and 1,110 parking spaces.
The project includes non-residential premises, a new five-class kindergarten, and an office building.
Meanwhile, Penta Real Estate's project, called Rezidence Nádraží Žižkov, will offer a total of 530 flats, 10 non-residential units, and 700 parking spaces. The developer will also contribute nearly CZK 100 million to the construction of public amenities.
"The brownfield in Žižkov has been under discussion for almost 20 years, with limited progress. However, in recent years, significant strides have been made, and currently, we stand at the threshold of substantial change. The first contracts with two out of six developers mark a historic milestone in this journey," said Pavel Dobeš from the City Hall.
Talk of redeveloping the area goes back to 2005. The main station building, which opened in 1936, was designated a cultural monument in March 2013.
In 2018, Prague 3 on its website described the Žižkov Freight Station a unique building, unparalleled in the world: "The generosity of the architectural and technical solution, designed by Karel Caivas and Vladimír Weiss together with Miroslav Chlumecký almost 90 years ago, has not been surpassed to this day. Since 1936, when it was put into operation, the freight station has been the largest building in Czechoslovakia and then in the Czech Republic."
A study by the Prague Institute of Planning and Development (IPR) says the new neighborhood could contain up to 15,000 inhabitants in the surrounding land.
NEWSLETTER

Subscribe for our daily news

FOLLOW US ON FACEBOOK!

facebook