Embrace Wellness and Art at âme, the New Multifunctional Space in the Center of Prague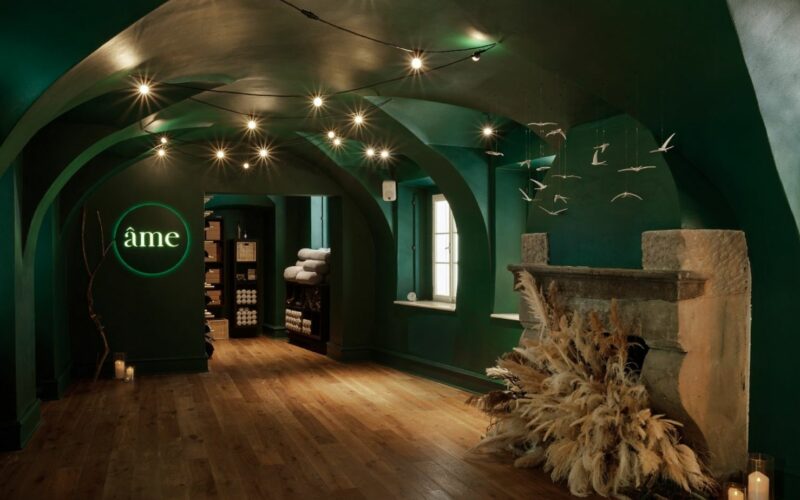 Places that offer many functions within a community are quite important for growth. In many cases, these places give residents many benefits they need to evolve.
âme, which in French means soul, is new a multifunctional place in the heart of Prague that gives residents the chance to face their daily issues during specific classes that include meditation and a holistic approach.
Here you can attend gallery exhibitions, workshops, and so much more carried out in the spirit of understanding between groups of people.  Regular movements including yoga and meditation are led by professional tutors and developed for the individual needs of their clients. 
This space in Haštalská Street was revived by entrepreneur and fitness trainer Lukáš Stránský. "It's a paradise located in the middle of a city where visitors can stop by to enjoy coffee, art, and exercise."
Food For Your Soul And Body 
This art space grew from the idea that everyone should be able to take care of themselves in every way possible even during manic, fast-paced times. 
This project was formed also to allow national hockey players and football teams to have a place for training. SEI gym includes other people who train there and also has classes for kids.
The team at âme is continually working on increasing the range of movement classes so everyone will find something that interests them. Some classes will now include stretching, strengthening, and breathing. At this time, they offer other movements like yoga for calming down and clearing the mind.
In the following months, âme will add also mind&body&soul classes, with a combination of massage, coaching and meditation…
The cafe serves as an asset. When the lesson is over, you can visit the cafe for coffee, a glass of wine, or a bite to eat. You can sit outside in the beautiful garden during the summer.
The menu offers a great selection including coffee, Goodlok fermented lemonades, hummus, sandwiches, and acai bowls. In the very near future,  entrepreneur Adela Davidová of  prkýnko_cz will be providing charcuterie boards to order.
If you decide you want tailored lessons, it would cost around 1,000 CZK (depending on the lecturer).
"Thanks to the clients' demand, we will be providing more classes and different kinds of lectures. Therefore we decided to offer the group classes of yoga for CZK 380, as well," says the owner. 
Also, there are classes for pregnant women and women after childbirth which will cost 350 CZK.
Ame will run the business for a year and a half and then evaluate how it's going. All said, after a few months, we have already seen people truly enjoying the time they are spending at âme.
If all goes well, the business will add more events such as openings, corporate classes, and focus on children and their education in art and self-development. There are also future plans for senior classes, because it already works at SEI gym and it opens up opportunities for older people to socialize and actively spend their time.
NEWSLETTER

Subscribe for our daily news

FOLLOW US ON FACEBOOK!

facebook