Revealed: Vinohrady Is Among The Coolest Neighbourhood in the World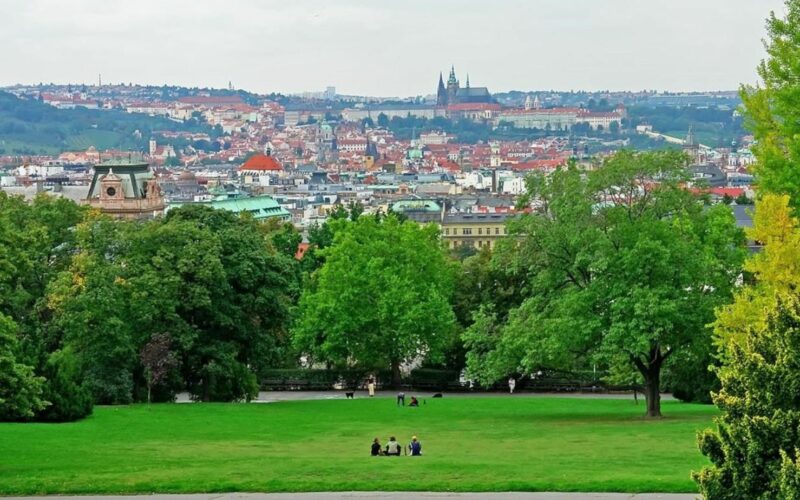 Time Out has recently released its list of the "world's coolest" neighborhoods for 2023. The list features 40 neighborhoods from around the globe that are deemed to be the most exciting, vibrant and up-and-coming places to visit.
The neighborhoods were selected based on a survey of 12,000 city-dwellers worldwide, who were asked to rate their local areas on various factors such as street life, food, drink, green spaces, culture, community and social projects.
The selection process involved an amalgamation of public opinion and the discerning judgment of seasoned city editors and local experts who possess an intimate understanding of their respective urban landscapes.
The district of Vinohrady has long been known for its sophisticated ambiance, tranquil atmosphere, lush greenery, fashionable vibes, and scenic charm. Now, there's a new accolade to add to its repertoire: "cool."
Situated primarily in Prague 2 but also spanning parts of Prague 1, 3, 4, and 10, Vinohrady, whose name reflects its vineyard-rich history, stands as a hub for expatriates, diverse dining establishments, and trendy bars.
Among its notable attractions are the renowned weekend farmer's markets at náměstí Jiřího z Poděbrad, the vibrant atmosphere of náměstí Míru, and the serene beauty of Riegrovy Sady, Grébovka, and Folimanka parks, making it a beloved destination for both residents and visitors alike.
Laureles, in Medellín, Colombia, secured the coveted top spot. The neighborhood has garnered recognition for its laid-back ambiance, despite hosting the bustling Estadio Atanasio Girardot soccer stadium and the renowned nightlife hotspot, La 70. Notably, while the neighborhood continues to evolve, it has so far evaded the pervasive effects of gentrification, with traditional fruit vendors still traversing its streets, preserving a timeless charm.
The top 10 ranking presents a diverse geographic spread, with five of the districts located in Europe. Copenhagen's Havnen and Dublin's Smithfield made their debut on the list, while the the Sheung Wan neighborhood in Hong Kong emerged as the prominent Asian representative. Mid-City in New Orleans clinched the highest spot for a U.S. neighborhood.
NEWSLETTER

Subscribe for our daily news

FOLLOW US ON FACEBOOK!

facebook