Expat Next Door: Marcin From Canada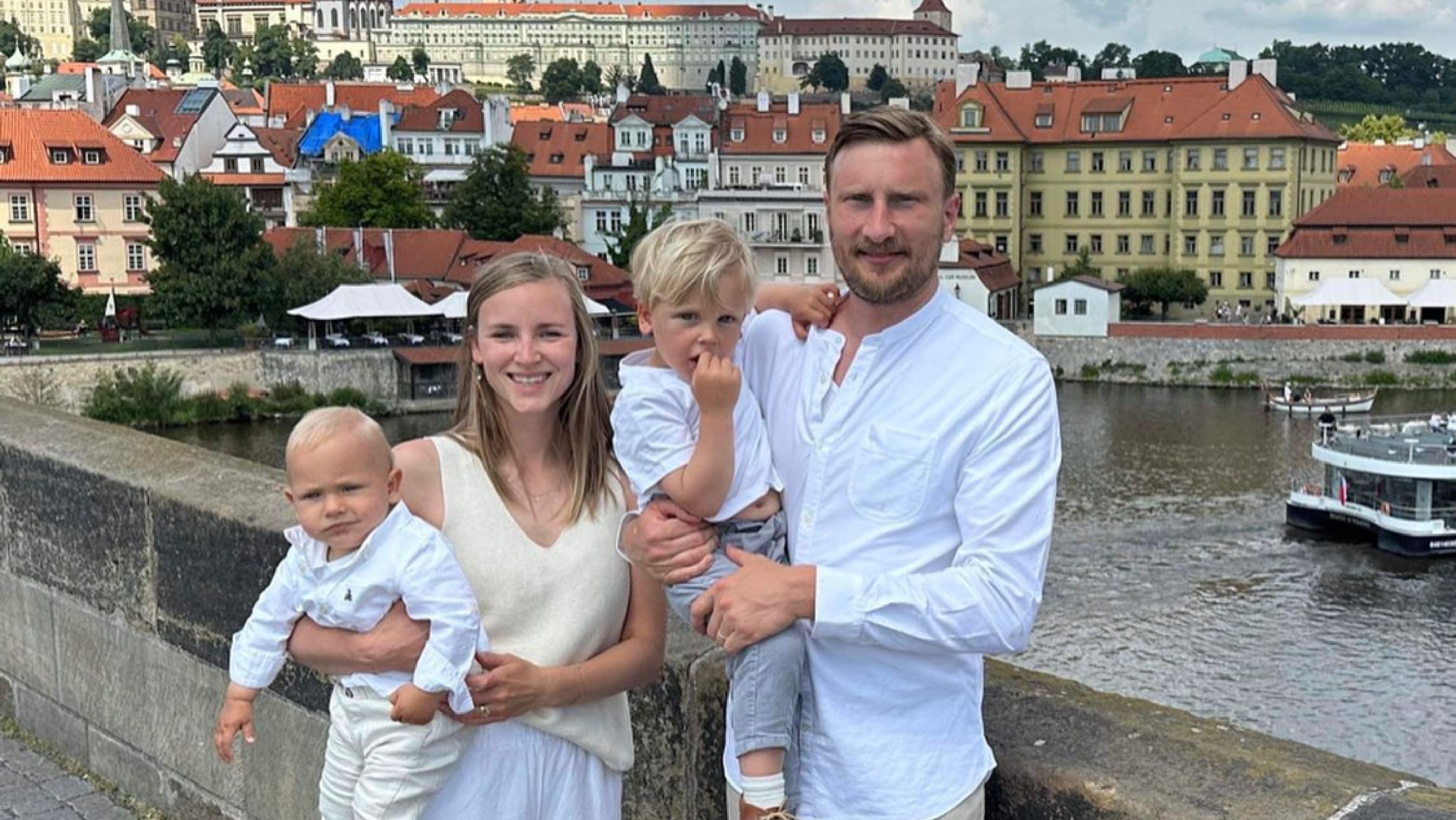 Let's discover, how many wonderful and creative foreigners live in the Czech Republic!
Marcin Dochnal has lived in Poland, Canada, Taiwan, the United Kingdom, and now the Czech Republic. He and his wife Ema know what it is like to be expats and they operate their business in different languages: English, Czech, Polish, and some Mandarin.
Expats will definitely have a comfortable experience with communication at Roots Health chiropractic clinic, which offers chiropractic care, acupuncture, and functional yoga.
Marcin is a foreigner who might live next door.
1. Why did you decide to move, and how long have you been living in Prague?
I have been living in Prague for 15 months. Having grown up in Canada with Polish roots, I have always wanted to return to this part of Europe. After finishing university in Canada, I then moved to the UK to study Chiropractic and worked in Cambridge for about 6 years.
After meeting my wife Ema who is from Prague, we decided to have a family and agreed that it would be important for her and our child to have her social circle and family near. It was also an exciting opportunity for us to start Roots Health Clinic, move closer to Ema's family and my relatives in Poland.
Short answer: Love 🙂
2. Your very first impression after relocation. What had surprised you the most?
I was surprised to hear the positive feedback from other expats regarding their move to the Czech Republic regarding it being family-friendly and safe. My overall first impression was a good one because we had lots of help from my wife's parents and her sister Kamila who has helped us in the clinic to get people moving.
3. What do you do for a living?
I am a Chiropractor and I help people with issues related to their aches, pains, performance, or general health. Every clinician has their own approach regardless of the field and this is true for chiropractors as well. My approach has changed since doing my clinic exit exams in 2014. By necessity, I have learned to appreciate the fact that there may be many drivers to someone's complaint. I pay attention to an individual's spinal and joint function, metabolic function, nutrition, breathing, movement, sleep, and psychology. If a person can benefit from seeing another professional or if they can help themselves then I make the appropriate suggestions.
4. What is a common misconception people have about what you do?
There are probably many misconceptions about my profession. One of them is regarding chiropractic education. Chiropractic education is a 5-year university degree with clinical practice and OSLER exit exams. In Canada, the education lasts 7-8 years since an undergraduate degree is required to enter the graduate chiropractic program.
Chiropractic is the third largest organized health profession in the world, after dentistry and allopathic medicine. Here is a link to the WHO guideline on chiropractic education and safety. Unfortunately, there are no chiropractic university programs in the Czech Republic, but maybe in the future.
5. Name one bizarre thing that has happened so far in Prague.
The only bizarre thing I can think of came as a consequence of learning Czech. I was proud of being able to speak Polish fluently considering I was 7 years of age when we left Poland. Speaking English or even living in Taiwan for a few years and studying Mandarin has never interfered with my ability to speak Polish.
It was only once I began to communicate in Czech that I realized my Polish was beginning to sound funny and I was mixing words. There is a lot of commonality between the two languages and I guess one is mixing into the other too easily in my simple brain.
NEWSLETTER

Subscribe for our daily news

FOLLOW US ON FACEBOOK!

facebook