IN PICTURES: Luxury Prague Villa Goes Up for Sale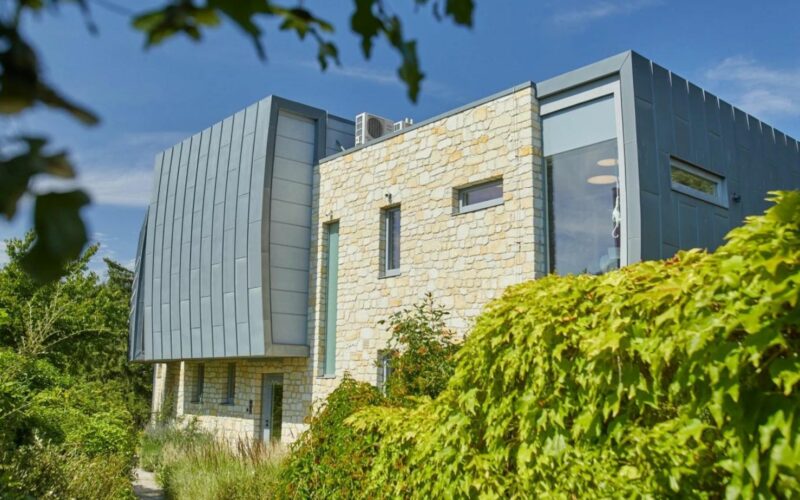 If you're in the market for a luxury villa, you might be in luck as one of the country's most expensive properties has gone up for sale.
The luxury villa, owned by investor and mathematician Karel Janeček, is located in Prague's Smichov district.
According to the real estate agent Jan Bareš of NRG International Realty it boasts six bedrooms, four bathrooms, two studies, a pool, a hot tub, a wine cellar, a home theatre, and a rooftop terrace with stunning views of the city.
It also has a garden area, multi-car garage, and guest and nanny accommodation.
Janeček bought the villa in 2016 for 48 million CZK and worked with architect Radovan Mačák to renovate it to a high standard. He is selling it because he is moving to a larger property outside Prague.
"I decided to sell the property mainly because of the need for a bigger garden around the house," he recently told Forbes.
The villa has a usable area of ​​719 square meters and the entire plot is 983 square meters. The price tag is 137 million CZK.
If you look at the price per m2, it is really not that bad, at roughly 190k / m2. Bear in mind too that being designed for the 92nd richest Czech person, this is all top quality.
It is expected the buyer would pay in cash, but should you consider a mortgage for this place at a rate of 5.5%, the 80% financing would set you back 622,297 CZK monthly… for the next 30 years.
Shall we crowdfund for this place? I think we can share a few rooms…
NEWSLETTER

Subscribe for our daily news

FOLLOW US ON FACEBOOK!

facebook