August 4: Celebrate the International Beer Day in Prague!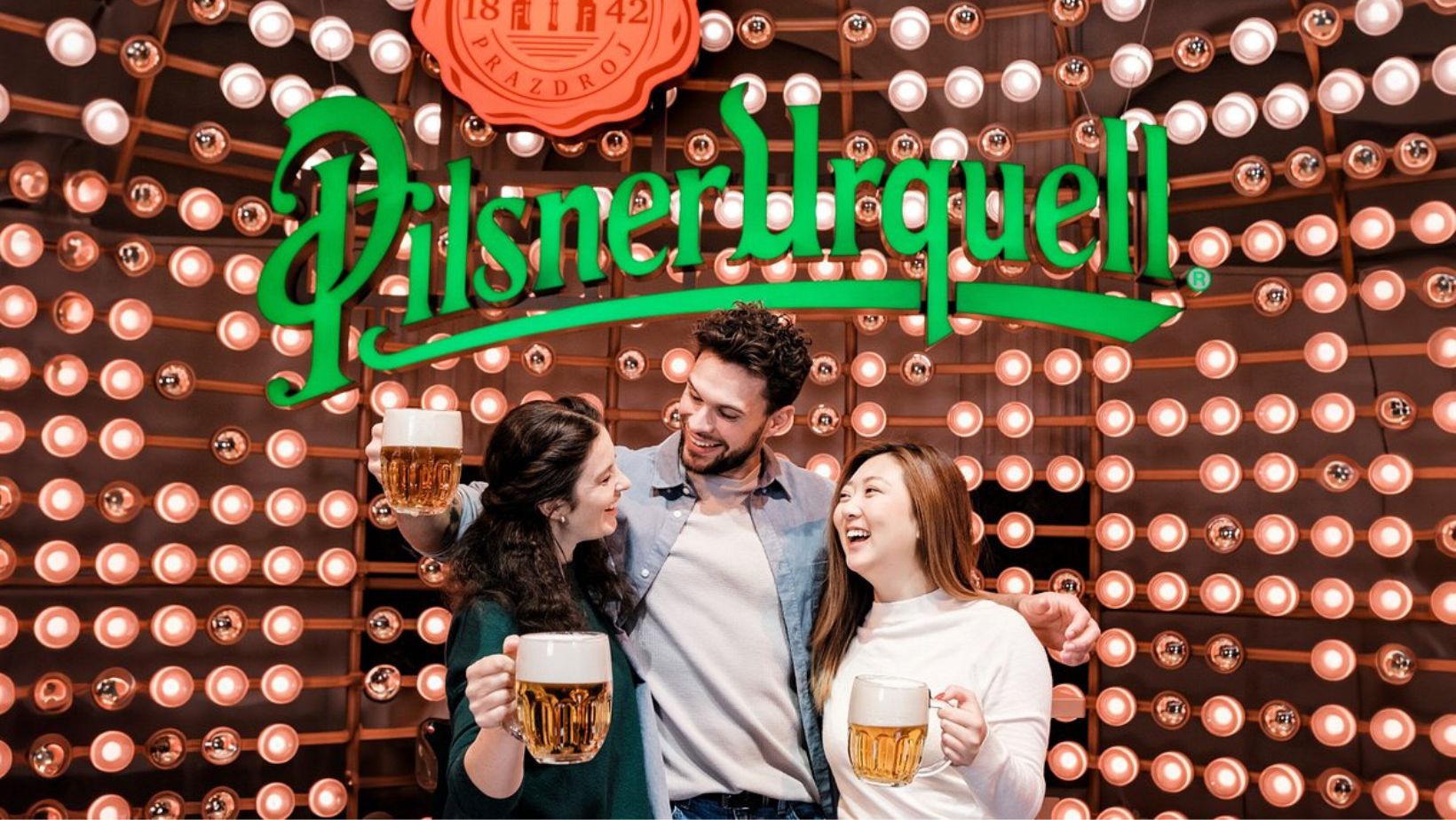 Pilsner Urquell: The Original Beer Experience celebrates International Beer Day for the whole week!
Back in 1842, Pilsner Urquell established a whole new beer category, which inspired over 70% of beer brands worldwide. The newly opened Pilsner Urquell Experience on Prague's Wenceslas Square is therefore the perfect place to celebrate all of them!
The International Beer Day is officially held on 4th of August, but Pilsner Urquell Experience celebrates it for the whole week from 1 st to 6 th of August. All visitors of The Original Tour can participate in special Quizzes, hosted in the iconic Beer Hall every hour, when it's 18:42 somewhere in the world!
All winners will get an exclusive package including a Pilsner Urquell bottle with their name together with a pair of custom beer mugs.
Within this period, the customers of the adjacent street pub Výčep u Zvonu will also get a chance to win tickets to The Original Tour every hour.
Pilsner Urquell Experience is also announcing localization of their immersive voiceover to 8 languages: Czech, English, Deutsch, Spanish, Italian, French, Japanese, and Mandarin.
About Pilsner Urquell: The Original Beer Experience
Pilsner Urquell: The Original Beer Experience is a multimedia sensory attraction presenting the story of Pilsner Urquell, the Czech Republic's most popular and famous beer. The Pilsner Experience is located in City Palais, a heritage-protected former bank building constructed in 1902 at the bottom end of Prague's Wenceslas Square.
It offers an immersive visitor experience not seen before in the Czech Republic, with a range of tour options delivering entertainment for all.
The Experience includes immersive educational exhibits on the history of Pilsner beer, a 360° game zone, a Beer Hall, Tapster Academies where guests can learn to pour the perfect pint, a Brewers' Bar, and a street taproom. Standard entry for the Original Tour starts at CZK 490 and includes a tasting beer followed by two 0.3l beers in the Beer Hall. Entry for the Tapster Academy starts at CZK 659. No beer is brewed on-site.
NEWSLETTER

Subscribe for our daily news

FOLLOW US ON FACEBOOK!

facebook