Jaromir Jagr announces He'll Return for Age-51 Season in Czech Pro League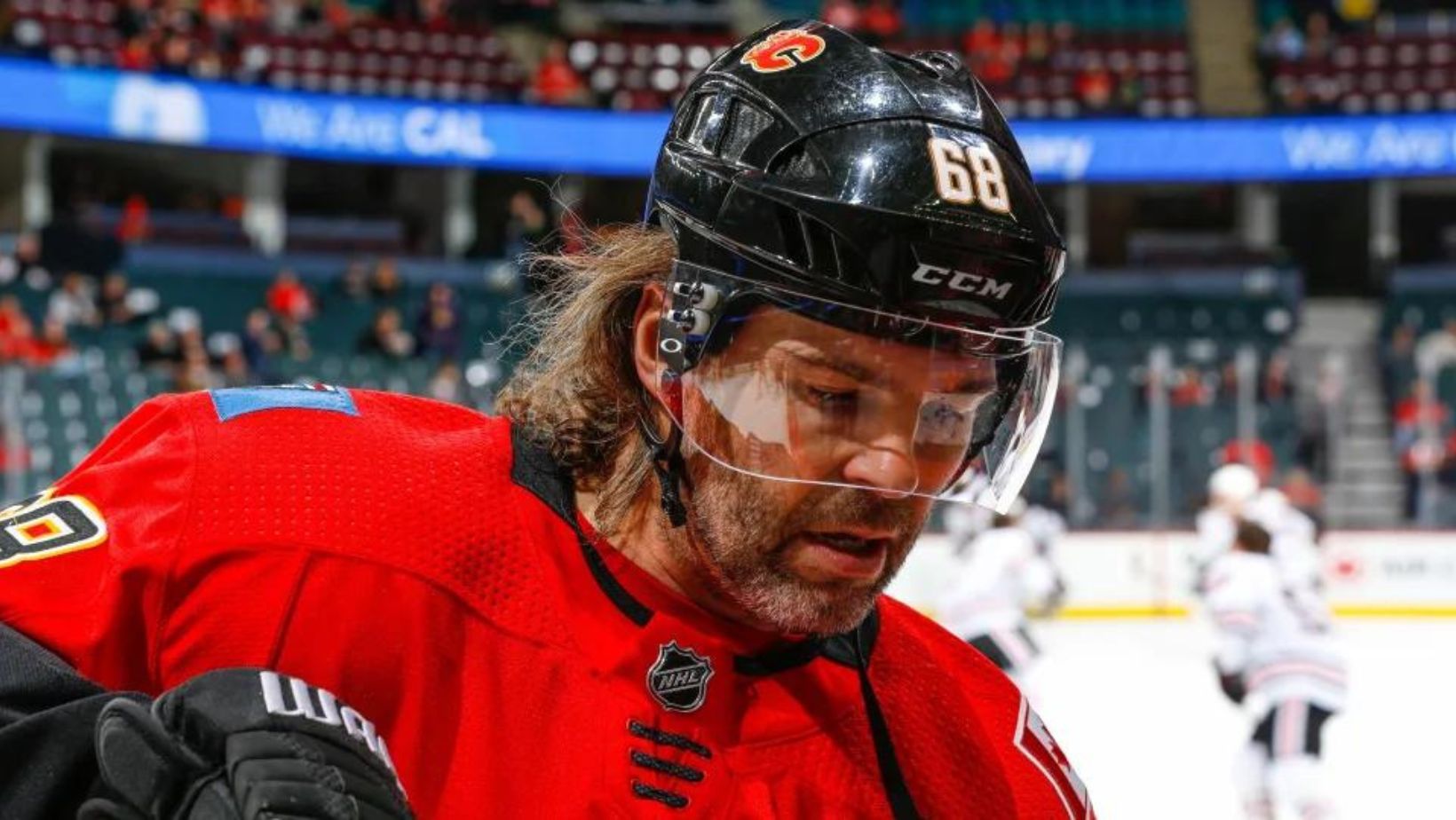 Jaromir Jagr ain't ever leaving.
In a Saturday morning Facebook post, the 51-year-old future Hockey Hall of Famer heavily alluded that he intended to play yet another year for the Czechia professional team he owns, the Rytiri Kladno Knights
"Another hockey season has begun. I just read that I played extraliga for Kladno for the first time 35 years ago. It's been a minute," Jagr said in the post via Google Translate. "But the nervousness, the anticipation before the start… This is still the same."
The 2023-24 season will mark the seventh straight season Jagr will play for Kladno — a franchise he's owned since the 2011-12 season. Jagr, who first suited up for Kladno in 1988-89, recorded 14 points in 26 games with the Knights last season.
Since re-joining his hometown team, Jagr has helped Kladno avoid relegation to the second-tier Czechia league and avoid bankruptcy.
"I would never have been a hockey player if it was not for this town and this club," Jagr told The New York Times back in February. "I would be a totally different person. This club and this city made my life. It's my responsibility to give it back."
Jagr, one of the greatest hockey players of all time, last played in the NHL during the 2017-18 season with the Calgary Flames at the age of 45, making him the third oldest NHL player of all time.
Over the span of 24 NHL seasons, split between nine different NHL clubs, Jagr accumulated 766 goals, which ranks fourth all-time, and 1921 points — placing him behind Wayne Gretzky for the most points in NHL history.
Jagr also collected a ton of hardware throughout his career, winning two Stanley Cups, five Art Ross Trophies, one Hart Trophy, three Lester B. Pearson Trophies and a Bill Masterson Trophy to boot.
NEWSLETTER

Subscribe for our daily news

FOLLOW US ON FACEBOOK!

facebook