Expat Next Door: Marc Tatossian from Australia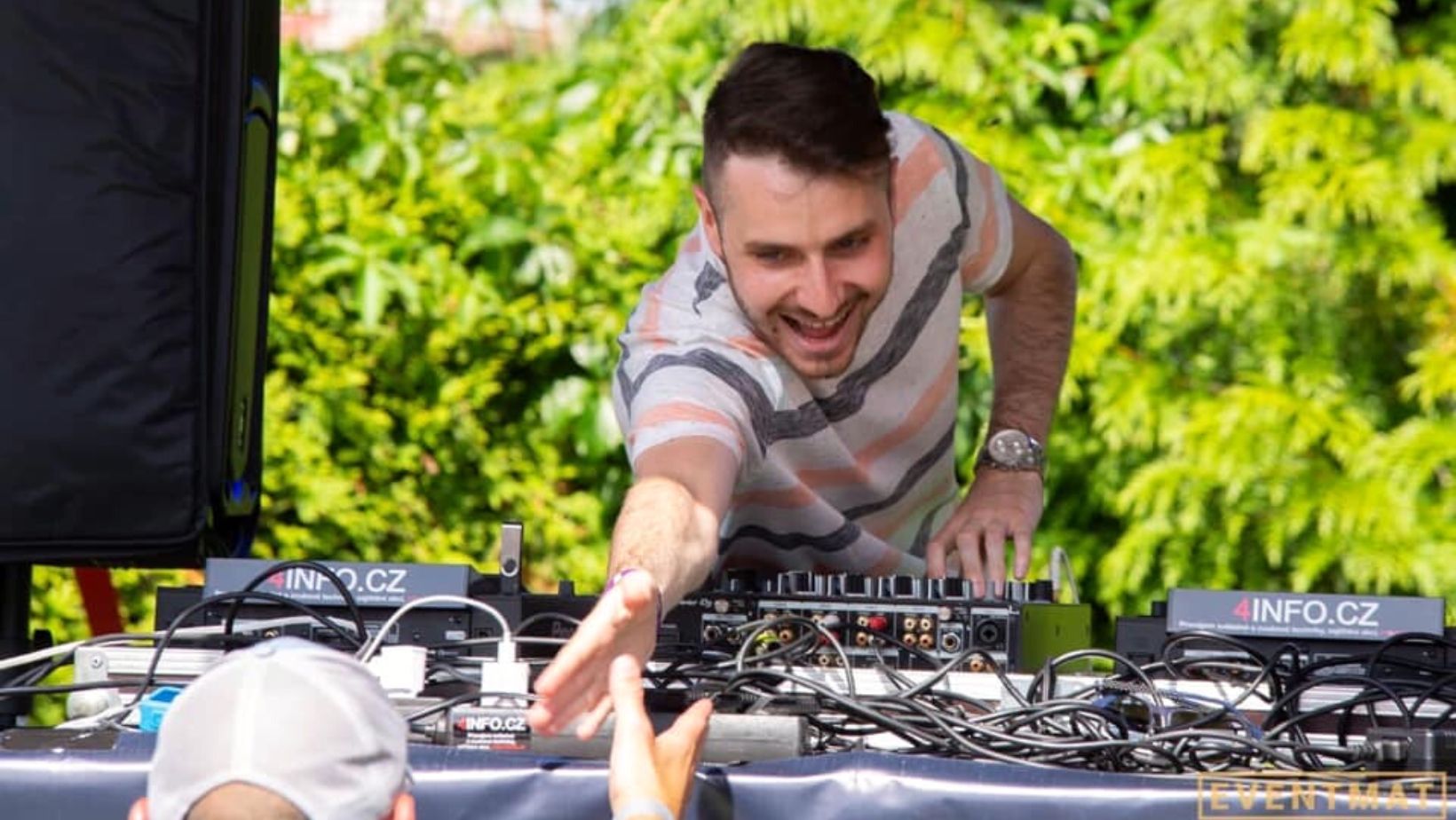 Originally from Australia, Marc Tatossian is a Prague-based DJ, YouTuber, and IT project manager. His passions? Trance music, music production, and Call of Duty soundtracks.
Marc moved to Prague in 2019, after having lived and worked in London. Originally, he did not plan to stay for long, but he ended up falling in love with the city soon after arriving.
"I said to myself that I will come for a year, then go back to Australia, settle down, and do all the normal things people do. And then one year passed, and I realized how much I love Prague. I'll probably spend all my life here. I'm having too much fun," says Marc.
Indeed, Marc sees Prague as the perfect city for his music career – not too big, not too small. "For example, London or Sydney have a lot of competition. In Prague, you actually have a sense that you can make it," he explains.
Marc is a resident DJ of Music Club Jilská 22, but he also played venues including Vzorkovna, Atelier Club, and Erpet. His preferred style is trance, a subgenre of electronic dance music which he describes as "a vast genre which centers on the dance beat, but that also incorporates waves of rush, emotion and release" and as the "perfect blend for those who love to dance with energy, but also appreciate melodic complexity and story-telling through music."
Marc got interested in trance music when he was 20 and wanted to understand how it works. He started as a bedroom DJ in Sydney, then dabbled in the London trance scene for a while. However, he found his footing once he moved to Prague and a club promoter approached him and asked him to play a set. That was four years ago. Since then, Marc has been steadily growing his career. He's released multiple mixes and played a set in Hluboká Castle in 2021.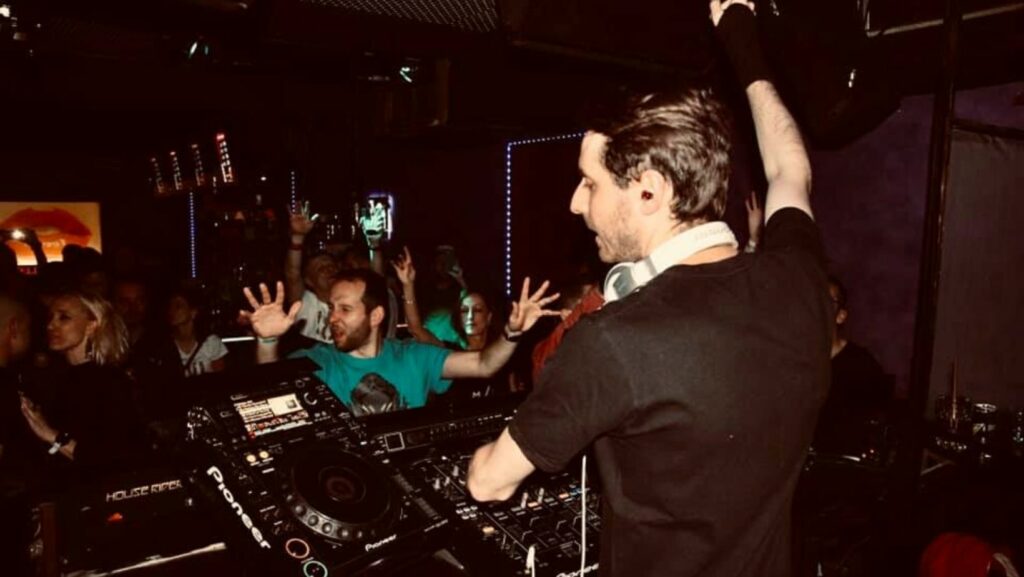 "Yeah, it was a trend for DJs during COVID to have these amazing sets shot with drones and stuff. And I wanted to do something like that as well. So, I told my creative director what I wanted and he managed to get Hluboká Castle. I was shocked. I expected to maybe do something somewhere in the mountains, but definitely not Hluboká Castle!" says Marc.
"It was a great experience because it allowed me to combine all of my skills and passions: my commercial job as an IT project manager, my love for music and production, and my editing skills that I developed as a YouTuber."
Indeed, in addition to his DJing, Marc is a YouTuber with a channel dedicated to Call of Duty soundtracks. He began posting music from the popular video game franchise in 2007, while still living in Australia and has since amassed over 30 thousand followers. He currently has more than 70 million views on YouTube.
"Back in those days, music from games wasn't really a publicly-shared thing. You weren't really selling music or selling albums of songs from video games. But a lot of people wanted to listen to it. So, I extracted the game files and uploaded them on YouTube. Overnight, I became the eighth most-subscribed YouTuber in Australia," remembers Marc. "I was also earning some 4000$ yearly back then, which was huge for me as a student."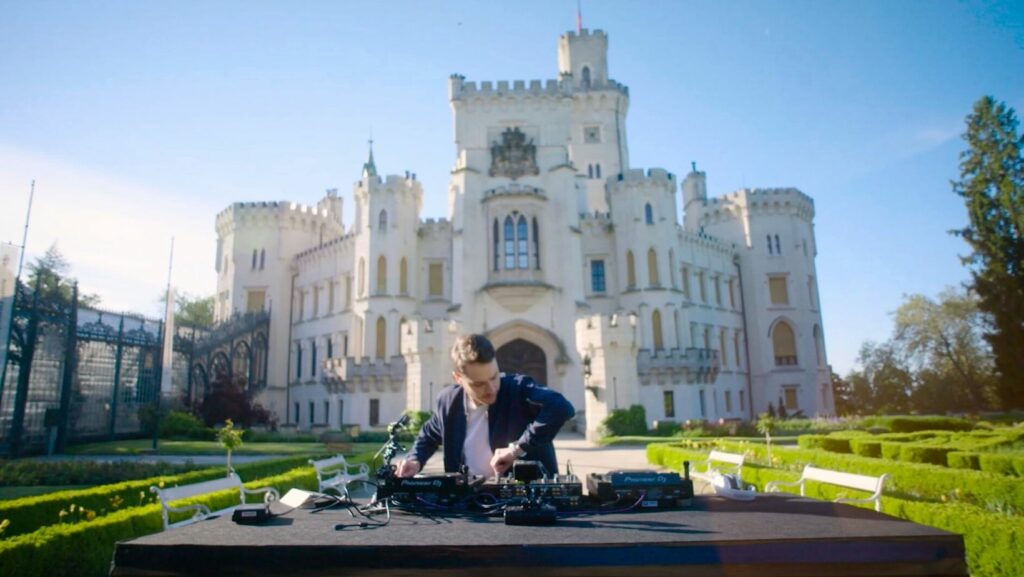 To this day, Marc continues uploading Call of Duty soundtracks and mixes to his channel. Naturally, YouTube's copyright policy has changed since he first started and Marc has not been able to monetize his work on YouTube for several years now. But he does not mind, as that was not his goal in the first place.
"I'm making my own money from my job and music. I still do YouTube every year for free because I just love it. And to be honest, it is a great community. Sometimes I get messages from people who were listening to this stuff 15 years ago, and they say how they would just play something on my channel and how they would end up loving classical music, or orchestral music, or techno music That's what I love, this sense of community," explains Marc.
Marc credits his involvement with the Call of Duty community and soundtrack sharing with being the starting point of his music career, calling it a "stepping stone" for his current music production endeavors. His main focus now is to grow his skills as a music producer and expand his reach in Prague.
"I want to go for bigger clubs now. EPIC would be the dream because they have amazing trance events there. I would also love to do something outdoors, like a daytime festival somewhere. But to do all that, it's really important to be a really good music producer and to be able to create your own material. So, I am working on that," says Marc.
In conclusion, he says: "I am really grateful to this city because it was going to be my final chapter in my 20s living away from Australia, but Prague gave me so many great opportunities. You really can have a great life here."
You can find Marc's music on SoundCloud, Spotify, and Apple Music. Other than that, you can follow him on Instagram and YouTube.
NEWSLETTER

Subscribe for our daily news

FOLLOW US ON FACEBOOK!

facebook