Prague City is Looking for New Contractor to Revamp Masaryk Railway Station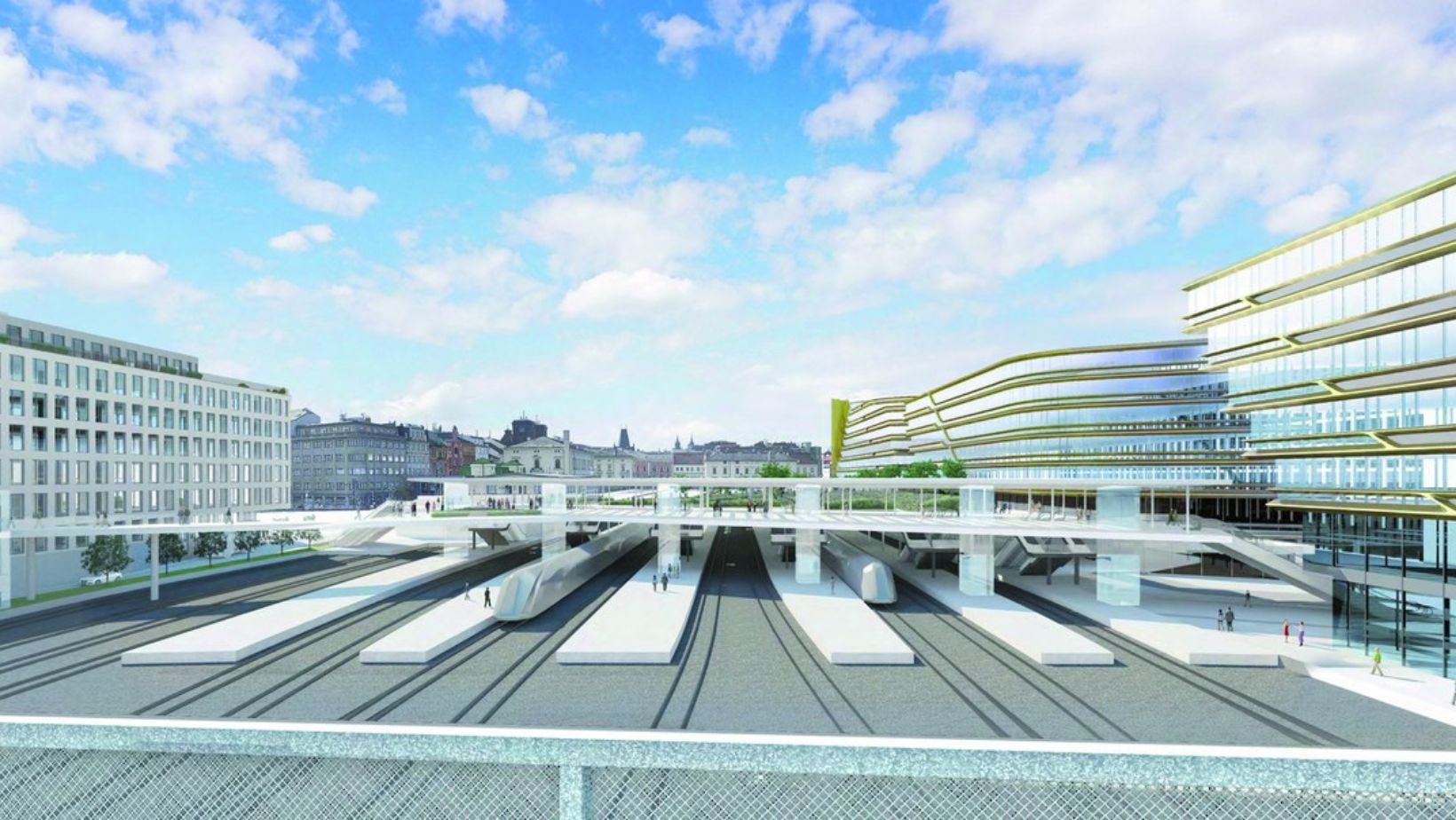 The revitalization project for Masaryk Railway Station in Prague is set to commence soon, with the Railway Administration announcing a tender to find a contractor who will blend historical charm with contemporary architecture, aiming to enhance passenger comfort at the city's oldest station.
A key highlight of the development will be the construction of a pedestrian platform above the railway tracks, connecting Florenc to the main station and ensuring convenient access to individual platforms.
The construction is scheduled to commence early next year, with the anticipated completion in the first half of 2027.
Jiří Svoboda, the Director General of the Railway Administration, emphasized the significance of Masaryk railway station in Prague's suburban transport, serving tens of thousands of passengers daily.
The station's renovation is an integral part of the broader modernization plan for the line to Kladno, including a branch leading to Václav Havel Airport, thereby elevating the station's importance significantly.
Construction work is already underway between Praha-Bubny station and the future Praha-Výstaviště stop, as well as along the Kladno to Kladno-Ostrovec section.
As part of the modernization efforts, the number of tracks will be expanded from seven to nine, and an additional platform will be constructed, while the existing platforms will undergo renovation. The integration of a platform spanning the entire track will seamlessly merge the station with the surrounding urban landscape.
Notably, this platform will facilitate pedestrian connections between Florenc, Hybernská, Masarykova, and the main station, while also providing a new waiting area for passengers with direct access to individual platforms via escalators, stairs, and elevators.
Furthermore, the platform will feature green spaces, creating a serene oasis in the heart of the city.
Throughout the station, all six platforms will be made fully accessible, ensuring a comfortable boarding experience for all passengers.
Additionally, the tracks, technology, traction lines, and power supply will undergo necessary upgrades. The construction will be carried out in stages while maintaining operational functionality, with only partial restrictions imposed as per the project's progress.
The European Union will be co-financing the construction and modernization of ŽST Praha Masarykovo nádraží through the Connecting Europe Facility (CEF), with total investment costs estimated to amount to nearly CZK 4 billion.
NEWSLETTER

Subscribe for our daily news

FOLLOW US ON FACEBOOK!

facebook