Milan Kundera Dies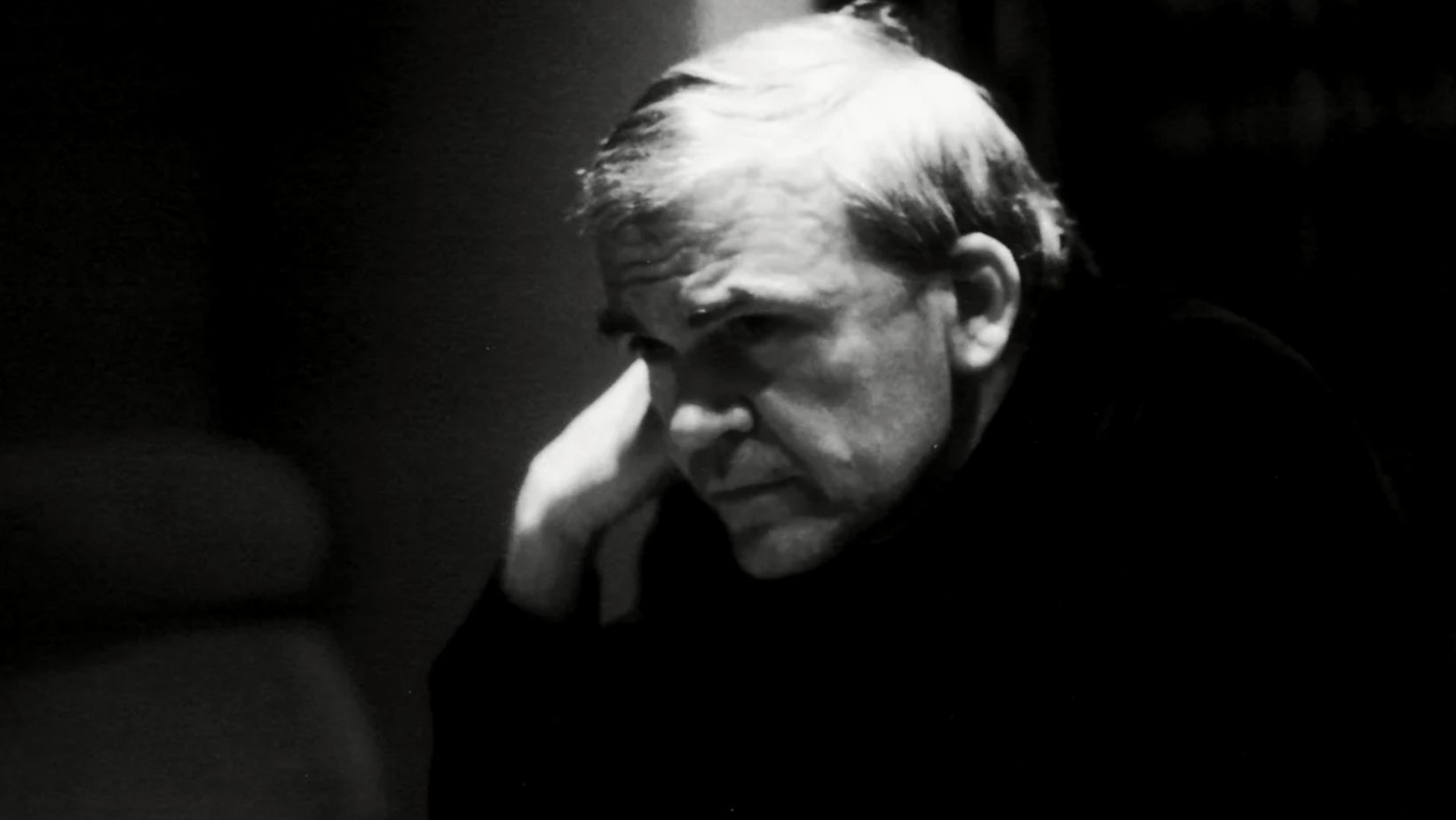 Czech-born writer Milan Kundera, author of the novel The Unbearable Lightness of Being has died, public broadcaster Czech Television reported on Wednesday. He was 94.
Kundera won accolades for his style depicting themes and characters that floated between the mundane reality of everyday life and the lofty world of ideas.
He was born in the Czech city of Brno but emigrated to France in 1975 after being ostracised for criticising the 1968 Soviet invasion of Czechoslovakia.
A novelist, playwright, poet and essayist, he became the most important Czech writer in the second half of the 20th century, reaching out to the whole world.
He left Czechoslovakia in 1975. Kundera and his wife had gone to France for what was supposed to be a short stint at a university, and they did not go back. The communist government revoked Kundera's citizenship in 1979, and since then he has scarcely returned to his homeland, even after the fall of the Iron Curtain.
Czechoslovak authorities banned Kundera's books and revoked his citizenship after the 1979 publishing in France of The Book of Laughter and Forgetting. In that book, Kundera calls then-Czechoslovak President Gustav Husak "the president of forgetting."
He is best known for his novel The Unbearable Lightness of Being, which became an international bestseller when it was published in 1984. The story of a couple, Tomas and Tereza, takes place amidst the Soviet crackdown and the Prague Spring of 1968. Four years after the book's publication, the story was adapted for an American-made film.
Socialist theatrics
Milan Kundera was not only influenced by Czech culture, but even more by coming into his own as a writer during socialism. As a high school graduate, he enthusiastically joined the Communist Party in 1948; two years later, he was expelled because of "hostile thinking and individualistic tendencies." This had consequences: Kundera had to break off his studies at the Film Academy, where he studied music and literature and had only just begun.
He made his debut as a writer in 1953 with the poetry collection Man: A Wide Garden. In it, he dealt with socialist realism, albeit from a Communist perspective. He later re-joined the Communist Party — and was once again expelled. It was a difficult relationship.
Following the violent suppression of the Prague Spring in 1968, which he spoke out against, the author became a persona non grata. As an advocate of reform communism, he was expelled from the Association of Writers in 1969 and again from the party in 1970; his teaching activities at the Film Academy were suspended, his plays were removed from the repertoire, his publications banned and his books were removed from book stores for sale.
French exile
Kundera continued to write in spite of the censors. He reckoned with his communist past in Life is Elsewhere (1973) and in The Farewell Waltz (1972 original title, The Farewell Party). The author knew that these works would not be published in Czechoslovakia. Instead, they debuted in France, the country which offered him refuge in 1975 and a teaching assignment in Rennes and later in Paris.
From his life in exile, Kundera continued to push his literary themes, further using a Czechoslovak backdrop for his works. As he had already been expelled from the country when The Book of Laughter and Forgetting appeared in 1979, the socialist leadership in his homeland was left only with the possibility of revoking the writer's citizenship.
In 1984, Kundera published The Unbearable Lightness of Being; the book landed on best-seller lists worldwide and made Kundera a star. The novel was later adapted into a successful movie, with Juliette Binoche and Daniel Day Lewis in the leading roles.
It was the right book at the right time. Although his later works like Immortality (1990) also found attention, their success was not as great. Some literary critics considered these novels too philosophical and essayistic; others praised the author as a pioneering moralist, a critic of Western European civilization and postmodernism.
NEWSLETTER

Subscribe for our daily news

FOLLOW US ON FACEBOOK!

facebook