Prague Launches 1.95 Billion CZK Tender for Future EUSPA Agency Headquarters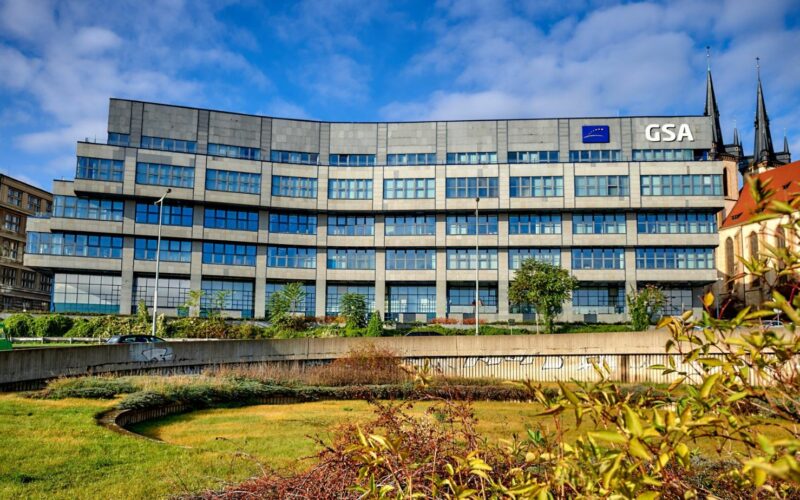 Prague City Hall has recently announced a significant step in its plans for the future headquarters of the European Union Space Programme Agency (EUSPA).
The municipal authorities have issued a public tender worth 1.95 billion CZK for the completion of the Nová Palmovka building. The goal is to adapt this structure to serve as the headquarters for the EUSPA, a move scheduled for 2027.
Originally started in 2014 by Prague 8 district, the Palmovka Street building was intended to house the City Hall and a business center. However, construction work on this ambitious project, valued at over 1 billion CZK, was halted a year later and has yet to resume.
After extensive negotiations, the municipality took control of the building in 2021. Initial discussions involved the possibility of using the site for emergency services headquarters.
Eventually, an agreement was reached with the state and EUSPA, whose current premises in Holešovice have become inadequate for their expanding operations.
EUSPA relocated from Brussels to Prague on 6th September 2012, operating under the name European Global Navigation Satellite System Agency.
The agency oversees the operational management of various EU space programs, including satellite and navigation initiatives like Galileo, EGNOS, and Copernicus.
The current facility on Janovského Street in Holešovice can no longer adequately accommodate the agency's needs, housing 350 employees.
The number of staff, external experts, and consultants working for the agency is set to increase from the original count of 230 to a projected 550 by 2027.
NEWSLETTER

Subscribe for our daily news

FOLLOW US ON FACEBOOK!

facebook