PIZZA! PIZZA! Pop-Up: A Taste of Italy Comes to Holešovice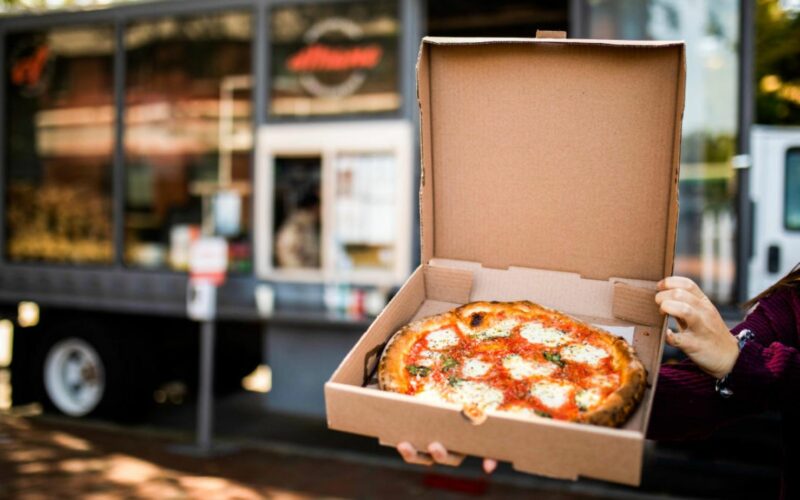 Get ready for an authentic Italian culinary experience in Prague!
In just a few days, the Holešovice Market Hall will transform into a hub of Italian gastronomy, showcasing the diverse flavors of the Apennine Peninsula.
The upcoming gourmet series, Pop-up Days, is bringing the best of Italian street cuisine to your doorstep. While the spotlight is on pizza, this event is not just about flatbreads: the menu will feature a tantalizing array of Italian delicacies, including focaccia, pasta, piadina, and, of course, a delightful selection of prosecco and Aperol.
The event will feature Ňam.Ňam.Piaggio, Coffee Monkee, Aperol Ape, Mate's PIZZA TRUCK, Tigelleria Mille Lire, and ZONA bistro.
The area near Halls 13 and 17 will be adorned with food trucks, comfortable seating, and DJs.
Aleš Víšek, from the program department of Holešovice Market, expressed his excitement about the event's success. "The concept of introducing world cuisines to the public while fostering a warm atmosphere for gatherings has found its rightful place at our Marketplace. Following the success of the Pastrami Pop-up, PIZZA! PIZZA! promises an even more enriching experience. We aim to bring unique and passionate suppliers who share our love for exceptional food."
More info here
NEWSLETTER

Subscribe for our daily news

FOLLOW US ON FACEBOOK!

facebook