Fast-Food Giant Popeyes to Open in Prague on November 3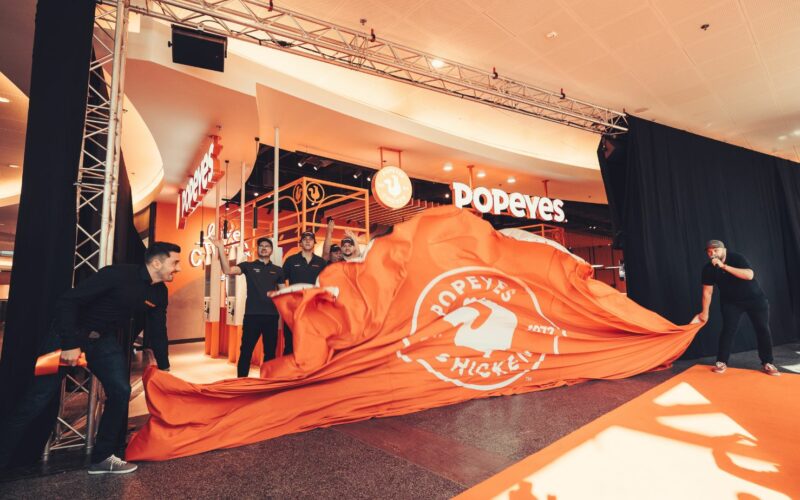 On Friday, November 3, at 10 am, the American chain Popeyes will open its doors to the Czech public for the first time, bringing its unique New Orleans cuisine to the local fast food market.
Popeyes will welcome its first Czech customers on Wenceslas Square, inside the renovated Fashion House (Dům módy), a neo-functionalist structure designed by Josef Hrubý and built in the 1950s on the site of an apartment building that was destroyed by a German air raid during WWII.
The location is directly across the street from competitor KFC.
Chicken lovers can look forward to a two-story, 700 sq. m. restaurant in the distinctive style of the American South.
Enthusiastic Czech patrons can relish the tantalizing offerings, including the unique Cajun fries, the quintessential American biscuit, and the world-famous Chicken Sandwich.
"Our meticulous preparations for our Czech debut have spanned almost a year. I am eagerly anticipating our guests' delight as they immerse themselves in the explosion of flavors we've curated," said Marko Blaževič, Brand President of Popeyes Czech Republic and Poland.
Over the coming months, Popeyes plans to unveil at least two more restaurants, one in the heart of Brno and another along a major thoroughfare near the capital.
Presently, the brand boasts 4,200 restaurants spread across over 40 countries.
"I expect, without exaggeration, that our flagship restaurant on Wenceslas Square will be the busiest Popeyes restaurant in the world," added Blaževič.
NEWSLETTER

Subscribe for our daily news

FOLLOW US ON FACEBOOK!

facebook