The Launch Date for the Prague-Brussels Night Train Has Been Announced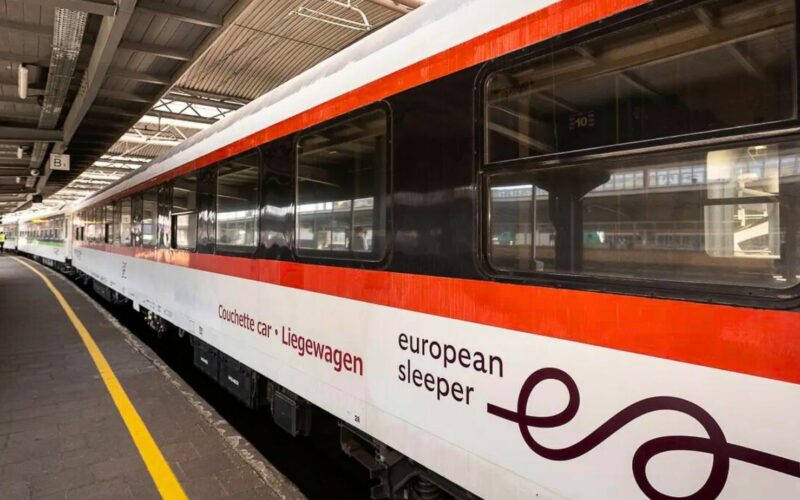 Following the successful launch of the Brussels – Amsterdam – Berlin night train in May 2023, European Sleeper will extend this route to Dresden and Prague from 25 March 2024.
The train will then connect four European capitals and even Paris and London are well connected with a single transfer in Brussels. On the way through Saxon Switzerland and the Elbe Valley, the train stops in both Germany and the Czech Republic: in Bad Schandau, Décin and Usti nad Labem.
The Dutch-Belgian night train operator European Sleeper aims to contribute to a more integrated and sustainable European transportation network.
A night train is significantly more sustainable than other modes of travel and produces (for example) 28 times less greenhouse gas emissions than flying. Another major advantage of a night train is that passengers are travelling efficiently while asleep, reducing long distances to just a night's journey.
The service to Dresden and Prague was postponed in 2023 due to track works between Dresden and the Czech Republic.
For 2024, European Sleeper has been allocated an attractive timetable, in which the arrival and departure times of the various stops are well balanced.
In parallel, European Sleeper is preparing the acquisition of refurbished and eventually even new sleeper carriages. These carriages would significantly increase the comfort and travel experience of the night train passengers and would enable the company to introduce new routes.
There is a growing revival of European long-distance and sleeper services as the EU promotes less polluting forms of travel, and travellers seek out alternatives to short-haul flights.
The Austrian rail operator OBB and its German counterpart, Deutsche Bahn, said last month their Nightjet service between Paris and Berlin was scheduled to launch on 11 December, leaving from Berlin with a return journey the next day.
NEWSLETTER

Subscribe for our daily news

FOLLOW US ON FACEBOOK!

facebook