Prague Ranking 12th World's Best City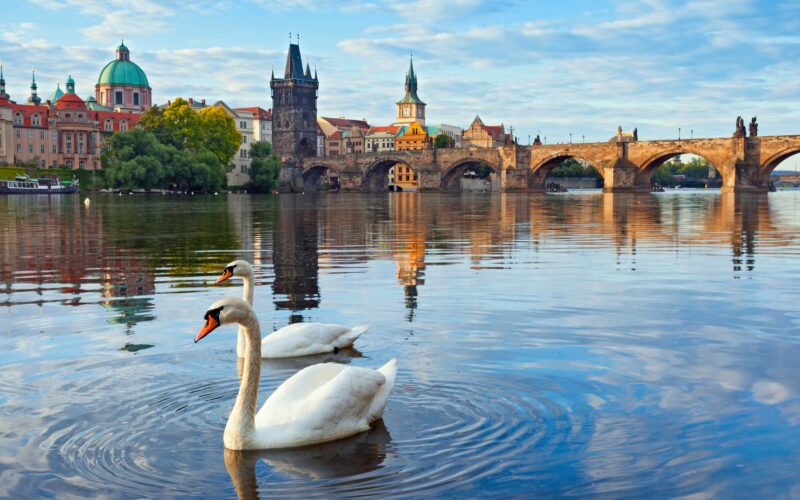 The City of Prague has ranked 12th in the World's Best Cities Report of 2023. The city ranked exceptionally high in attractions and nightlife whilst offering much more.
Resonance Consultancy's annual ranking has just been announced.
Each year, the company analyses more than 270 cities, which are home to at least one million people, to determine the top 100. They combined data and qualitative evaluations along with recommendations by locals and visitors on platforms like TripAdvisor and Facebook, to evaluate three core, overarching factors — 'liveability', 'lovability' and 'prosperity'.
Liveability incorporates how walkable a place is, airport connectivity and the number of parks, among other factors. Lovability relates to culture — the number of nightlife and restaurant spots, as well as Google and Facebook check-ins. Prosperity includes analysis of the poverty rate, educational attainment and GDP per capita.
So where is the best city in the world? Well, for an impressive eighth year in a row, the answer is London, aptly dubbed the 'capital of capitals.' The sprawling metropolis of the UK capital comes out on top for culture, meaning it has the highest number of performing arts and cultural spaces recommended on TripAdvisor.
In second place, it's Paris, conveniently ahead of the 2024 Olympics. The report highlights how the city is 'future-proofing' itself with exciting sustainable and investment initiatives. In third place, it's New York, which has experienced a spectacular return in tourist numbers, from 33 million in 2021 to a projected 61 million for 2023.
Tokyo comes in fourth place, notably meaning the top four cities in this list haven't changed from last year's ranking. However, Singapore has shot from number nine in 2023 to number five for 2024, and it's the second highest ranking hub for the prosperity category.
Prague has ranked 12th and it is praised not only for its astonishing sights, galleries, and museums (placing 4th in the world in Museums Category) but also for the development undergone during the pandemic.
"The city flexibly modified public spaces to accommodate the current requirements in order to maintain a high standard of living for its citizens. The city, traditionally rich in sights and culture, is now becoming an enticing destination for international companies, such as Microsoft, Cisco and Oracle, attracting plenty of expats and young talents," states the website.
Best 10 cities in the world for 2024
London, UK
Paris, France
New York City, US
Tokyo, Japan
Singapore
Dubai, United Arab Emirates
San Francisco, US
Barcelona, Spain
Amsterdam, Netherlands
Seoul, South Korea
NEWSLETTER

Subscribe for our daily news

FOLLOW US ON FACEBOOK!

facebook