Prague's First Christmas Markets to Open on Monday, November 20.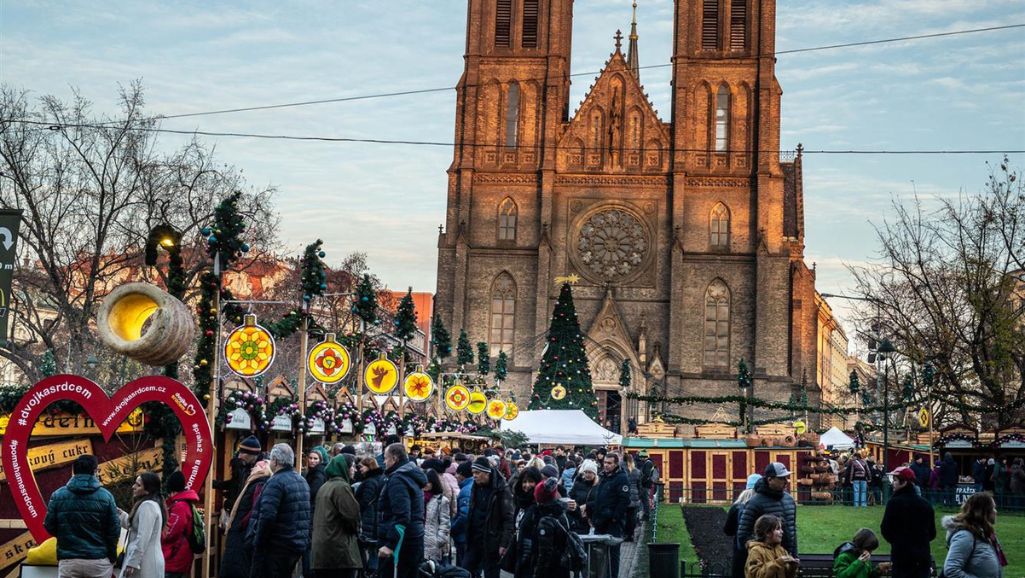 The inaugural Christmas fair in Prague is set to start on Monday, 20 November 2023 at Náměstí Míru.
The popular Christmas market in front of the picturesque Church of St Ludmila will once again include stalls offering a wide range of Christmas products such as mistletoe, Advent wreaths, candles, candle holders, toys, Christmas decorations, confectionery, Advent calendars, nativity scenes, and arts and crafts products.
On offer will also be traditional Christmas goods such as Christmas punch, mead, mulled wine, roasted chestnuts, pancakes, BBQ specialties, and many more.
Popular Czech foods on offer include: large hams roasted on spits (šunka); barbecued sausages (klobása); flatbread topped with garlic, cheese and ketchup (langoš); chips (hranolky); smoked meat dumplings (knedlíky plněné uzeným masem); sweet dumplings (sladké knedlíky); and pancakes or crêpes (palačinky).
The imposing neo-Gothic Church of St. Ludmila overlooks the wintery Christmas market, complete with a massive Christmas tree and Nativity scene.
Operating hours for this market are from 10:00 to 20:00 daily, concluding on Christmas Eve, 24 December.
For details on the opening schedules of other Christmas markets in Prague, refer to the information available here.
NEWSLETTER

Subscribe for our daily news

FOLLOW US ON FACEBOOK!

facebook