Share, Hop-In, and Support Sustainability! The Real Future of Transportation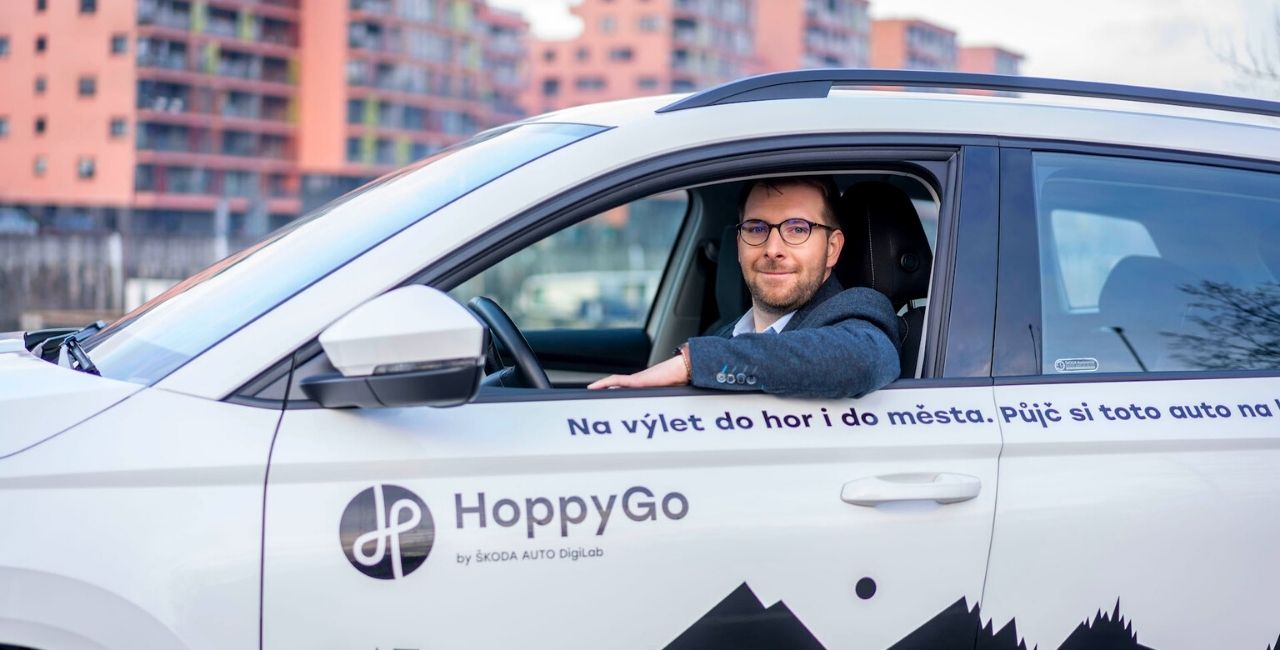 What factors will influence transportation in the future? Some believe that ride- and car-sharing will assist in determining the answer.
Shared mobility is a cutting-edge transportation approach that allows consumers to receive on-demand, short-term access to various forms of transportation. It can encompass car-sharing, bike-sharing, carpooling, and platform-based travel services, among other modes of transportation.
Historically, people could move throughout an urban region in a variety of methods; but new travel options made possible by modern technologies and commercial models have given people even more options.
Car-sharing has risen to the forefront of the sharing economy thanks to the convenience of requesting a car from our mobile phones. We spoke on various topics with Mr. Švaříček, the CEO of HoppyGo, a Czech based peer-to-peer P2P car-sharing company.
Q: What is the vision of the HoppyGo, and how do you incorporate it into your daily activities? 
The vision is to offer an affordable, convenient and flexible mobility solution in a few clicks that is environmentally friendly and helps local communities. We fulfill our vision via connecting the owners and drivers via our platform, offering a very flexible mobility offering (starting on one-day rentals all the way up to a year, starting from low hundreds of CZK per day for a small older hatchback but also offering a brand new e-vehicles, sports cars, and vans.
We are in constant touch with our community which helps us to develop the product in the right direction. Timing is now perfect for a summer trip/vacation, so go and choose a car on HoppyGo!
Q: What differentiates your business in comparison to the traditional rental companies?  
Firstly, it is the variety of the offer – 300 different types of cars, all kinds of categories (cabrio, van, sports car, SUV, MPV, you name it) starting at very low price as it does not have to necessarily be a brand new vehicle (we have cars of up to 15 years of age or 300K km).
Secondly, it is the guarantee that you will get the chosen vehicle, contradictory to the typical experience in traditional rental companies. Thirdly it is the full digital flow – everything is done via an app, no papers. Then we also have much lower deposits when you book the trip
and we accept all kinds of payment cards. The extra benefit is then the community aspect, because during the handover with HoppyGo, you most likely meet a friendly local car owner.
Q: What are the aspects of your work that you are most proud of? 
The community aspect creates connections between the locals, helping them to live smarter and show them the alternative to car ownership. The second is the sustainable aspect – we increase the utilization of the vehicles that would normally sit idle in the parking spot.
Last but not least it is the HoppyGo team and the platform we built in-house – rock-solid scalable solutions for many use cases, excellent UX/UI, and the hoppy mood we share.  We have a lot of users from foreign people visiting countries where we operate for work, studies or travel, and this perfectly suits their needs – mobility only when in need, flexible in the length of the trip and type of car, perfectly suiting to so many different use cases – and this is the feedback we hear from them very often, which makes us all "hoppy"!
Q: What kind of influence do you want to have on the future of carsharing in the Czech Republic? 
It is not just on car sharing, but more on car ownership. We believe that for some HoppyGo is an alternative to car ownership – for owners this is a way how they can keep their vehicle even in the period of ever-rising costs of having a car, for drivers this is the perfect solution if and when they have a mobility need.
Q: What is the general feedback of your partners and customers from Poland and Slovakia? Is it easy for a Czech carsharing company to penetrate the market of these countries?
We are lucky to have a strong platform that enables us to enter new markets without big capital investments. As a peer-to-peer car sharing, we do not own a fleet of vehicles, so the task for us is to have the platform with the best-in-class UX/UI and insurance product for the convenience and safety of the community. The UX/UI is shared across the countries and proved to be working in all markets. The acceptance positively surprised us in Poland
where the competition is strong and active.
In general, we have a product with a purpose that is appealing to masses, which helps a lot when launching new markets.
Q: I'm curious about your opinion on the local carsharing companies' breakthrough, due to the rise of the bigger corporations. What are your thoughts about that? 
Well in all the markets we are active it is actually the local car-sharing companies (I mean the free-floating, minute-based companies, which is a different business case than HoppyGo) who are active, no big corporations in these markets for the time being. The market is growing and was also growing during the covid, I believe it confirms the future for these flexible, on-demand mobility solutions.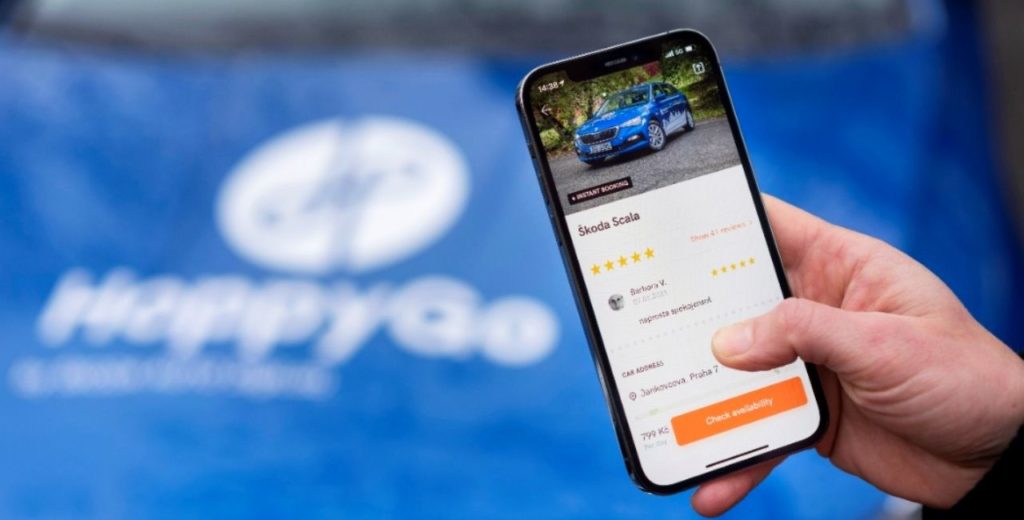 Q: Please tell us more about your opinion, how carsharing is impacting the environment? 
For us at HoppyGo it is what I already mentioned above, we increase the utilisation of the vehicles that would normally sit idle in the parking spot. From our users, we know that plenty of them decided to either sell their vehicle, offer it full time via HoppyGo, or/and not buy a new one partly also thanks to car-sharing platforms. In our case, that means that we helped to save some scarce resources.
Q: Last, but not least, do you have any amusing customers story to share? 
Of course, for example, a couple that got together and eventually married after the rental was done via HoppyGo – they met during the key's handover for the first time. Or a lady at her 80+ who was one of the most popular and active car owners on our platform. With 160K users, 2,5K cars and thousands of trips every month, this would be a long list of stories
NEWSLETTER

Subscribe for our daily news

FOLLOW US ON FACEBOOK!

facebook