Theater in the Grotto: Summer Festival in Grébovka to Last Until August 25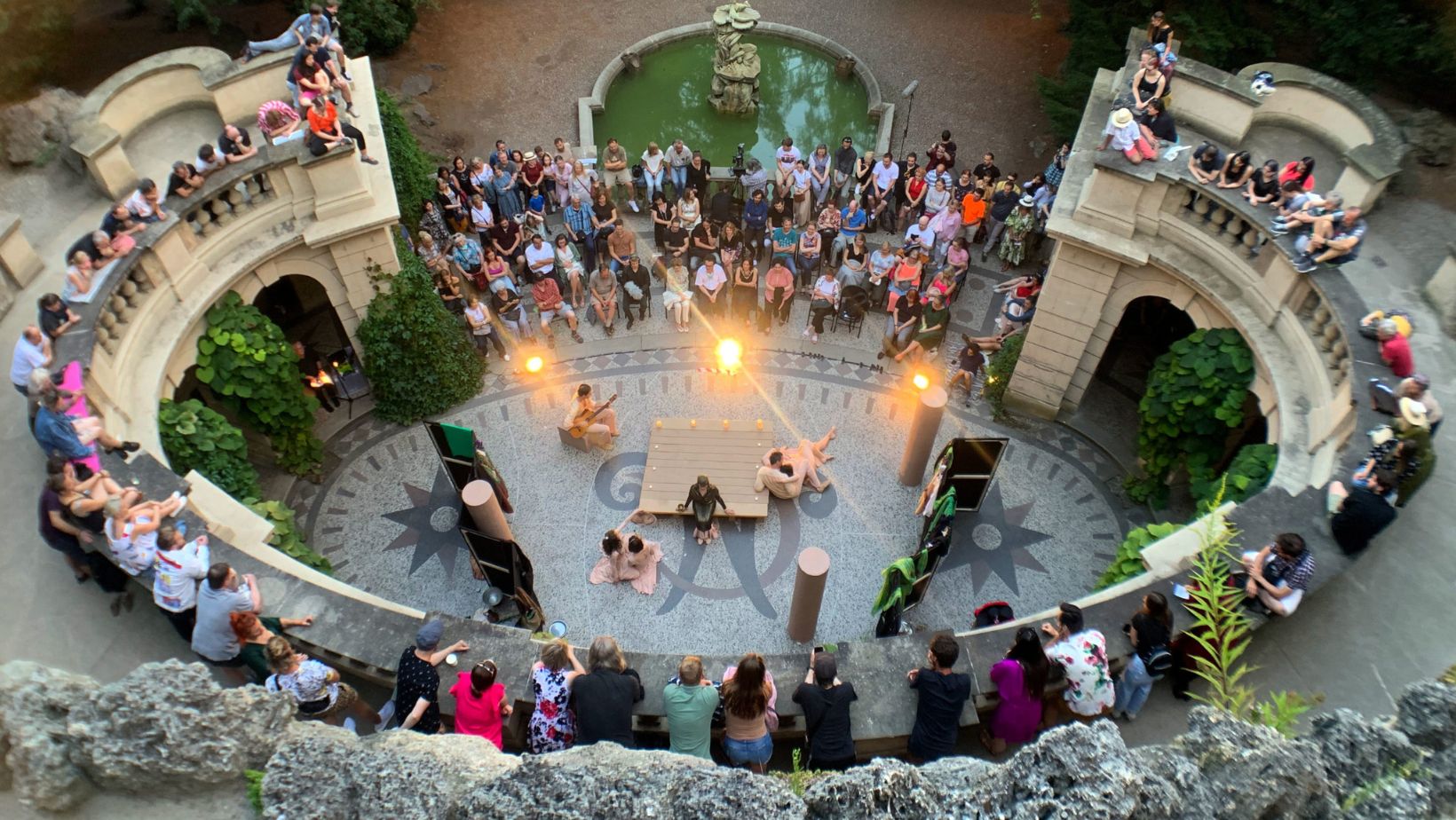 The Summer Theater in Grébovka is an extraordinary cultural event, which takes place for the fourth year in the Neo-Renaissance Grotta space in Havlíčkovy sady.
You can attend different performances from the repertoire of the independent MA Theatre.
Until August 25th, the Summer Theater Grébovka will showcase a selection of plays, bringing theatrical brilliance to the open air.
A significant highlight of the program is the premiere of the thought-provoking drama "Don Giovanni: Genius or Criminal?" This production not only revisits the infamous tale of the lascivious seducer but also delves into the intricate psychology of this enigmatic character. Additionally, the lineup will feature beloved and popular productions from the repertoire of the MA Theatre.
Tickets for this engaging cultural experience are available in various price tiers and can be obtained in advance via GoOut or at the venue entrance.
Performances will be held on weekdays at 8 pm, providing a perfect evening escape for attendees.
The support of the Municipal District of Prague 2 and the Artist's Life Foundation ensures the realization of this project.
For further details about the program and the theatre, interested individuals can visit divadloma.cz or refer to the Facebook event page.
Program
Fri 11.08. 20:00
Don Giovanni: Genius or Criminal?
Mon 14.08. 20:00
The Fateful Game of Love
Tue 15.08. 20:00
The Fateful Game of Love
Wed 16.08. 20:00
The Fateful Game of Love
Thu 17.08. 20:00
The Fateful Game of Love
Fri 18.08. 20:00
The Fateful Game of Love
Mon 21.08. 20:00
Lost Dog
Fri 25.08. 20:00
Lost Dog
About Divadlo MA
The story of the theater began with director and actress Marianna Arzumanová in the autumn of 2013 at the D21 Theater with the premiere of the performance Buenos Aires, get out!  The repeatedly sold-out auditorium was fascinated by the fate of the Europeans in Argentina in the 1940s.
The great admiration and loyalty of the audience enabled the theater to live the first five years of its existence exclusively depending on money from tickets. At that time, the Marianna Arzumanová Theater performed not only at the D21 Theater, but also at the Na Prádle Theater or the small stage of the Vinohrady Theater.
Nationwide success did not take long. Today, the Marianna Arzumanová Theater has a professional hallmark and the third season has successfully started on the home stage of the Theater in Celetná, where it has already performed six productions under the patronage of maestro Evgeny Kissin.
The exceptional acting work is based on the method of KS Stanislavsky, a Russian actor, director, theorist and theater tutor. Marianna also uses the modern version of the method in in her academy. Most of the actors from the theater were tutored by her personally.
NEWSLETTER

Subscribe for our daily news

FOLLOW US ON FACEBOOK!

facebook