The First Vending Machine Offering Free Water Installed at Prague Main Station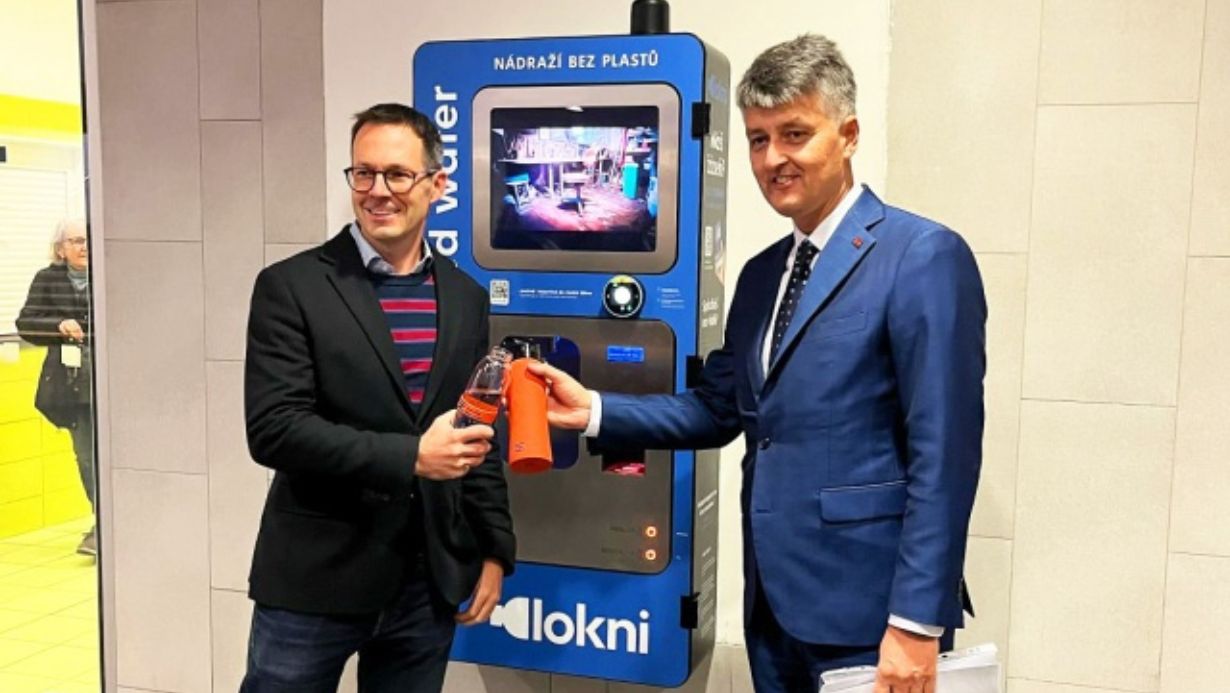 On Wednesday, 15 November, a vending machine offering filtered tap water was installed at Prague Main Station.
This marks the beginning of the "Plastic-free railway" (Železnice bez plastů) ecological project started by the Czech Railway Transport Authority.
In the coming weeks, similar machines will be introduced at Kolín, Praha-Smíchov, Hradec Králové hl. n., Náchod, Děčín hl. n., Plzeň hl. n., České Budějovice, and Břeclav railway stations.
The water stations will be conveniently placed in halls or main corridors and will use carbon filtration in combination with UV-C LED technology to ensure water quality.
The primary aim of the project is to encourage passengers to minimize waste in public spaces and provide them with an alternative to bottled water.
Jiří Svoboda, the director general of the Railway Administration, explained that the project's goal is to provide passengers with a more sustainable alternative to buying bottled water.
"In the current situation, people don't really have a choice, and when they decide on their drinking regime while traveling by train, they usually end up buying bottled water. In addition, our long-term surveys and experience show that classic public drinking fountains are not among the preferred sources of drinking water, mainly because of their hygiene," he said.
People can easily fill their bottles with high-quality chilled filtered water, whether carbonated or non-carbonated.
This initiative is carried out in collaboration with Lokni. By downloading and registering on its mobile application (available on iOS and Android), users can get 0.5 liters of water free of charge daily, exclusively at railway stations with the Nádraží zero tariff.
A separate tariff offers students 3 liters of water per day free of charge.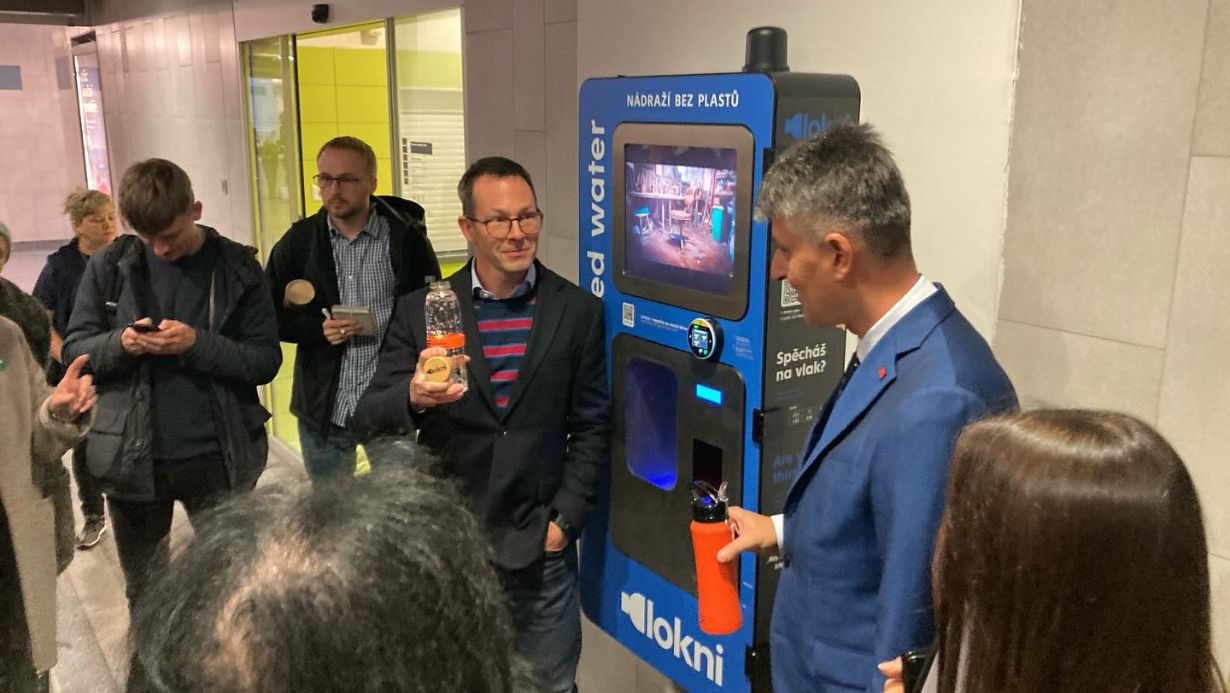 Alternatively, when using a bank card for payment, a half-liter of water costs 6 CZK, a liter costs 8 CZK, and a liter and a half costs 10 CZK.
"We are establishing a network of filtration stations where people can confidently refill their bottles with high-quality filtered water instead of purchasing water in plastic bottles. Bottled water imposes unnecessary strain on the environment. Our dispensers filter out impurities, bacteria, viruses, harmful chemical residues, and more," stated Martin Vaclavik, founder of the Lokni startup.
The contract, signed between the company and railway workers, outlines the installation of vending machines at 12 railway stations, scheduled to run for five years.
If the project proves successful, the parties do not rule out the possibility of extending and expanding the collaboration.
Our best stories straight to your WhatsApp. Sign up here
NEWSLETTER

Subscribe for our daily news

FOLLOW US ON FACEBOOK!

facebook