Smetana Hotel has a new name. The Ott Group, owner of the building, revealed that its new name is The Mozart Prague.
"We are proud to have been given the opportunity to use the name of the famous Czech composer, Mr. Bedřich Smetana, but we decided to do something different. We still honour the musical legacy of classical music, but with the new name we pay tribute to an important figure of a former era who had the opportunity to stay and compose in the ambience of the palace that is the heart of our hotel," says the hotel manager.
The Mozart Prague
70 unique rooms and suites, two luxurious restaurants, two private courtyards, a wellness centre and meeting and event spaces, a wine cellar stocked with exclusive wines from their private winery in Provence.
The hotel retains its majestic charm with ornate decor, crystal chandeliers and ceiling frescoes. Spacious and individually designed rooms and suites, many of which overlook the Vltava River and Prague Castle, are ideal for honeymooners and romantics, as well as groups of friends and families.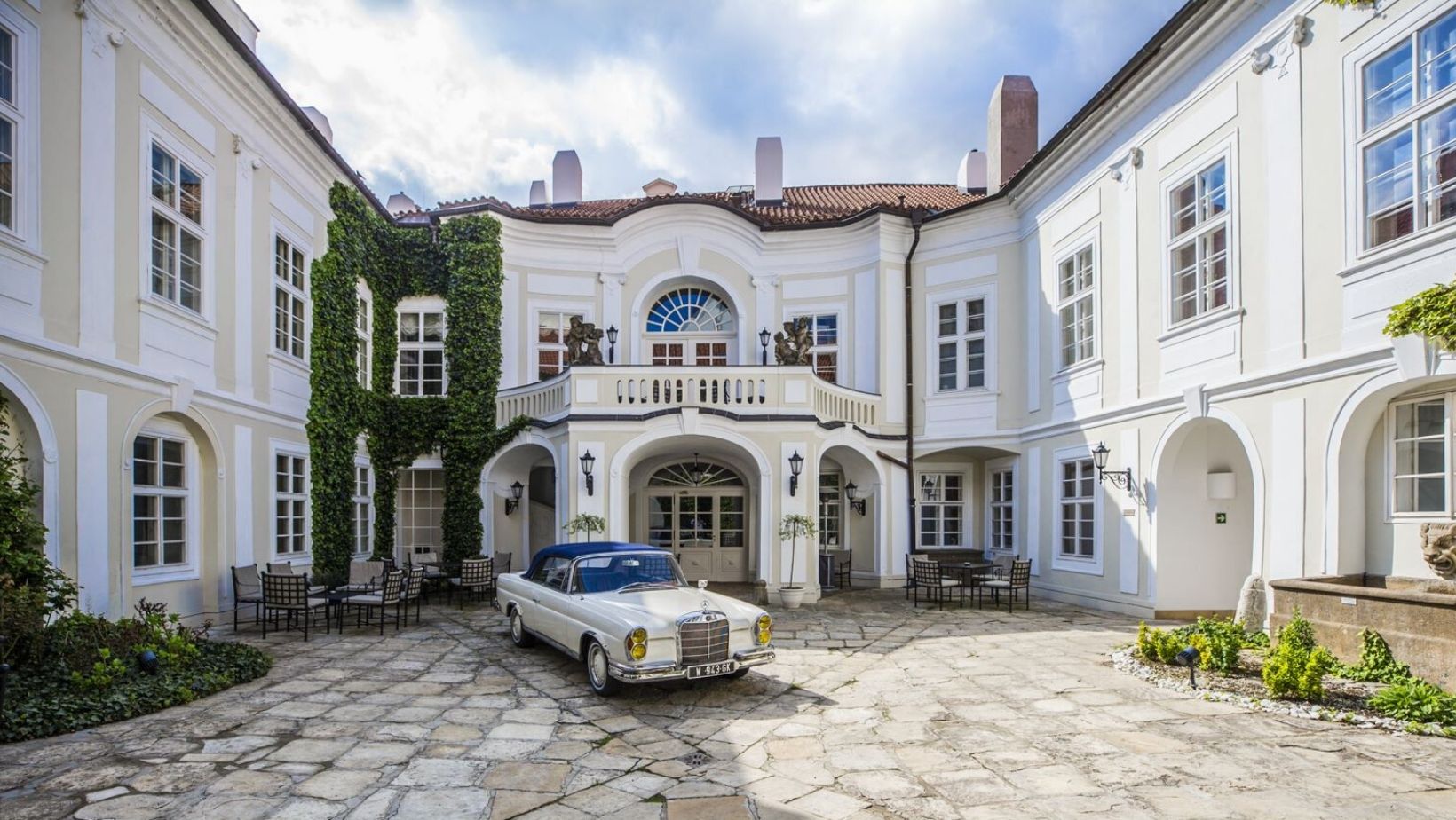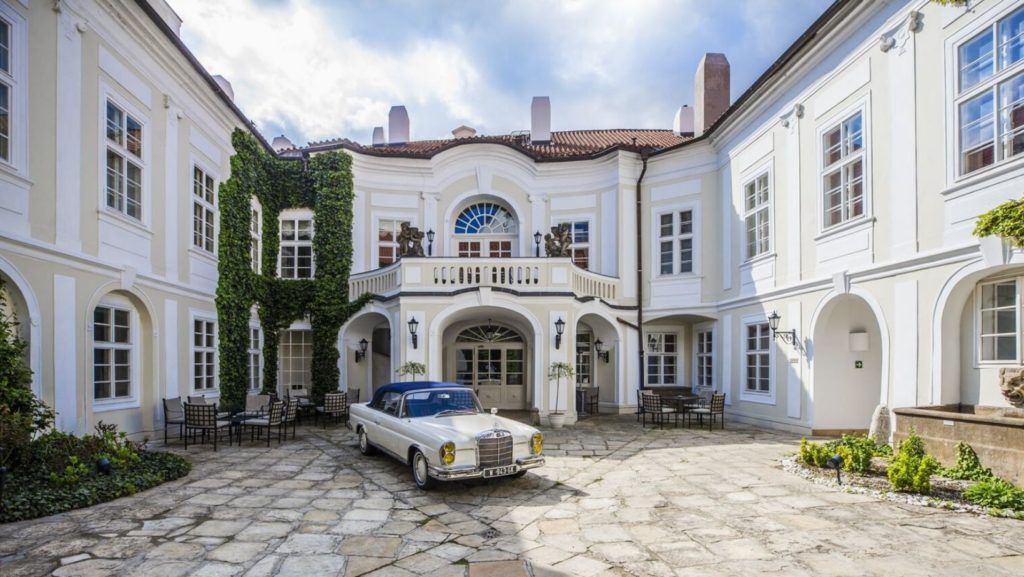 History of the Building
The hotel (originally Pachtuv Palace, built in 1628) is more than just a building. It is a building with many stories. It has existed since 1628.
The House of Jan Pachta of Rájov in Prague's Old Town belongs to a group of cultural and architectural monuments. The building was designed by architect Jan Josef Wirchand and has been preserved in its original state since 1770.
The Pachta family was of noble origin and in 1628 received a coat of arms from Emperor Franz Ferdinand, which can still be seen at the head of the original entrance to the palace on Anenské náměstí.
The building is now under protection of the Historic Heritage Office and UNESCO. The front part of the hotel, which is known as the Jirasek House, was built in the 19th century.
Jirásek House was named after the famous and respected Czech neurosurgeon Arnold Jirásek, who lived in the original part of the palace with his wife. Jan Josef Pachta was known as a great lover of music and supporter of musical life and culture in Prague. He even had his own orchestra and regularly held concerts and dance parties in his house.
The royal palace of the Pachtas was once the home of such luminaries as Mozart (1756-1791), Giacomo Casanova (1725-1798) and Richard Wagner (1813-1883) or Alfons Mucha (1860-1939). Richard Wagner was also the private piano teacher of the Pacht daughters for about a year.
Wolfgang Amadeus Mozart and his wife Constanze were regular guests of the Count. Mozart believed that he had finally found his orchestra in Prague, and so he came here often in his later years.
During one of his stays at Pachtuv Palace, the Count symbolically imprisoned Mozart (in today's Deluxe Suite 213 – Mozart's suite) because he promised to compose several dance pieces for him on several occasions. Left with a few sheets of parchment and ink, Mozart finally finished his famous 6 German Dances, K. 509, after several hours.
Facebook Notice for EU! You need to login to view and post FB Comments!