Train Connection from Prague to the Airport to be Launched in 2030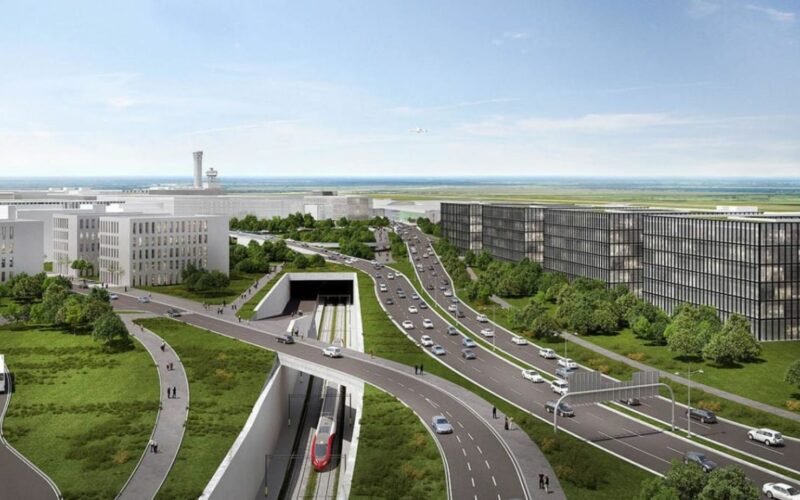 Faster check-in, a better range of services, bespoke parking, and new direct connections; after the pandemic crisis, Prague Airport can finally present its development plans for the coming years.
The airport 2030 development plans will bring 200 direct connections, 37 long-haul routes, and 10,000 parking places. Last but not least, the airport will be carbon neutral.
Commenting on the future plans, Jiří Pos, Chairman of the Prague Airport Board of Directors, stated that the airport development will be based on the principles of sustainability, innovation, and complexity. 
"We are glad that the Ministry of Finance has approved the update to our long-term concept and development strategy, with the plan to increase airport capacities as one of its main pillars. We estimate the first phase implementation costs at 32 billion crowns. In this context, I would like to emphasise that no development projects will be funded by taxpayers. We will cover implementation costs of all visions and plans from our own financial resources."
Minister of Transport Martin Kupka added that the terminal capacity expansion, new air connections, and an increase in the number of passengers is not possible to implement without a quality connection with the centre of Prague.
"Train connection from Prague to the airport should be launched in 2030, which is in line with the further development plans of Václav Havel Airport Prague. We also want the new railway line from Masaryk station to the airport to be connected to Prague's main railway station. The aim is to facilitate the connection of long-distance trains with the future traffic to the airport. The Ministry of Transport is prepared to contribute its part to the development and increase in the competitiveness of Václav Havel Airport Prague."
Moreover, the need to develop Prague Airport is supported by over 90 percent of Czechs.
Based on the Median agency survey for Prague Airport from last August, they consider the construction of transport infrastructure to the airport to be the most important, alongside its modernisation and digitization, the expansion of air connections to new destinations, sustainable development, and the development of operational capacities.
The development and expansion of the terminals will increase the capacity to 21.2 million passengers and double the peak hourly capacity.
As part of the development plans, Prague Airport also thinks about sustainability and continuously reduces CO2 emissions in accordance with the conditions of the Airport Carbon Accreditation program. The airport will be carbon neutral and species-rich by 2030. 
NEWSLETTER

Subscribe for our daily news

FOLLOW US ON FACEBOOK!

facebook