Taxi Service at Václav Havel Airport Prague Is Now Provided by Uber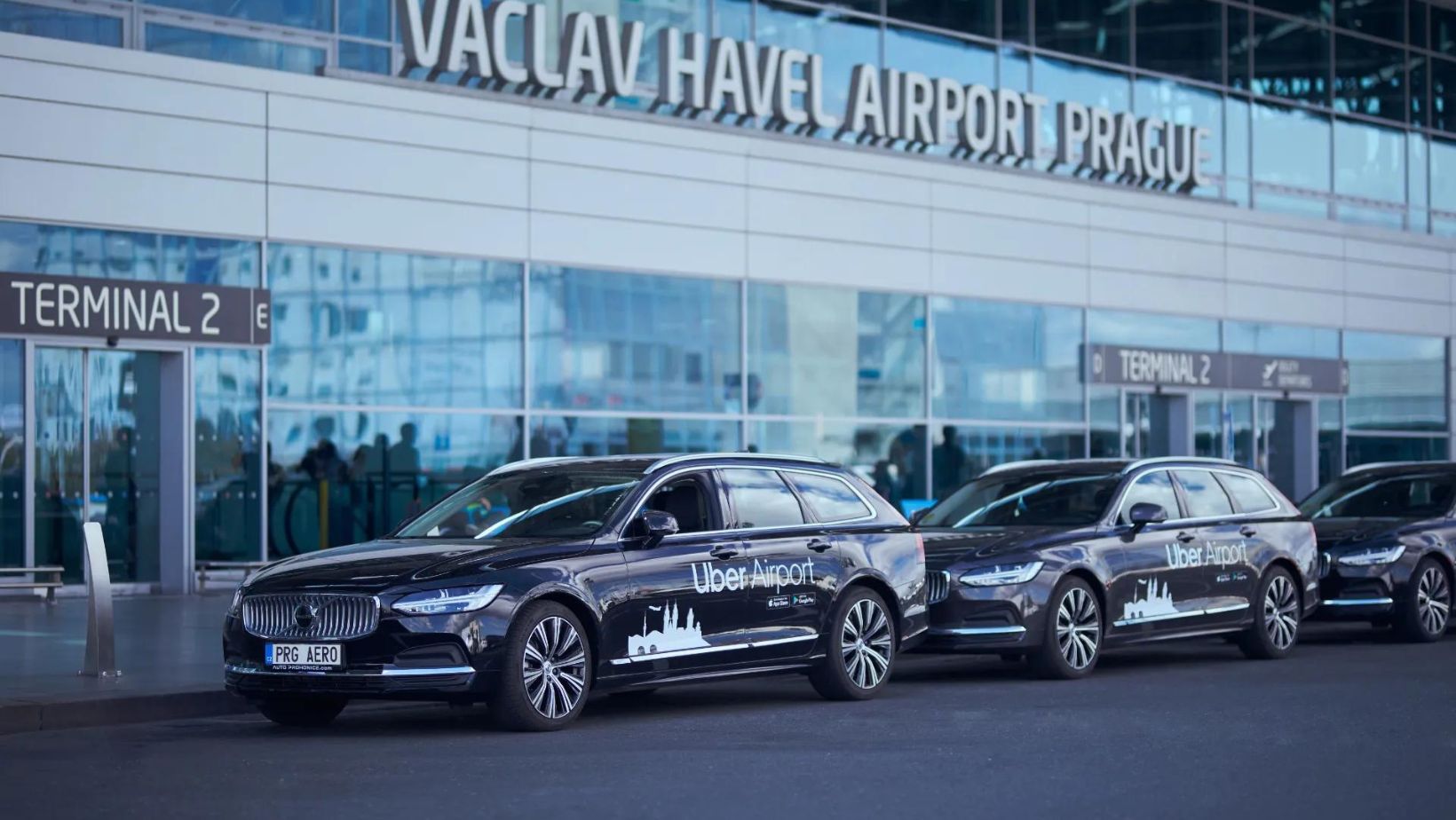 Fixed fares quoted in advance, 24/7 service availability, and a fleet of (at the maximum) up to five-year-old mainly upper middle-class cars – such are the commitments of the new taxi service provider at Václav Havel Airport Prague, Uber, that has launched its operations today and already served its first customers.
Uber won the concession procedure entered by two bidders. The launch of the winner's activities was originally scheduled in the spring. However, the unsuccessful tenderer filed an appeal with the Office for the Protection of Economic Competition of the Czech Republic, which made it impossible for the airport to finalise the tender process, temporarily blocking it.
At the beginning of September, the Antimonopoly Office confirmed that Prague Airport had set the parameters of the concession procedure in accordance with the law, just as it performed the selection of the winning bidder, which became Uber.
Based on the contractual conditions, the service provider is obliged to:
Quote the final price before each ride, which will be calculated by their software. The resulting fare must not exceed the agreed price, even when changing the route or waiting in a traffic jam.

Ensure 24/7 service availability.

Operate a fleet of (at the maximum) up to five-year-old mainly upper middle-class vehicles.

Work with drivers who will ensure the required quality of the service provided and traffic safety.

Ensure the drivers have all valid permits, speak Czech, and have at least a basic knowledge of English to be able to communicate with the customer. They must also wear job appropriate attire.

Always provide the customers with the option of contactless payments.

Share data (route, price) regarding each ride with the airport.
Simple Booking Process
Passengers will be able to order a taxi ride using their phone with downloaded Uber application, via the airport web interface, and at kiosks in the arrival halls at both terminals.
Customers needing help or advice with booking a ride will be able to contact Uber staff at the service counters in the arrival halls of both terminals. Dispatchers will be ready to help passengers directly in front of the terminal buildings to facilitate their car finding and boarding.
It will also be possible to pair a ride with a specific car through a PIN code, sent through to the passenger upon ordering their ride. They will then be directed to the first car standing in front of the terminal. The company uses this technology at other airports, where waiting times have been reduced by an average of 50 percent.
There will also be an intelligent destination prompter available with the option of entering multiple stops. The app itself supports more than 100 languages.
The language of the application follows the language settings in the operating system of the device used. The application automatically translates messages between the driver and the passenger, thereby breaking down language barriers.
NEWSLETTER

Subscribe for our daily news

FOLLOW US ON FACEBOOK!

facebook