Christmas Tree for Prague's Old Town Square Has Been Selected!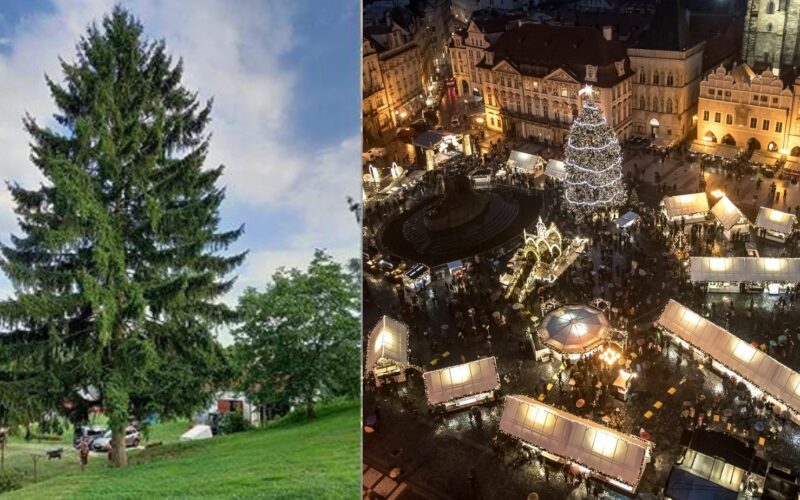 Prague's grandest Christmas market is just around the corner, set to light up the Old Town Square in six weeks.
The highlight? The twenty-seven-meter Christmas tree from the Liberec Region.
Chosen from nearly forty contenders, this spruce tree has been growing near the village of Mimoň for 56 years.
The landowner entered the competition due to safety concerns, and after inspection by a dendrologist, it was declared fit for the spotlight.
Preparations are in full swing, with Prague City Technologies handling the felling and transportation. The tree will be cut down on November 25th and arrive at the Old Town Square on the night of November 27th.
If all goes as planned, the tree will be lit up on December 2nd, coinciding with the opening of the markets on Old Town and Wenceslas Squares.
"We are upholding a cherished tradition from past years," remarked Prague Mayor Bohuslav Svoboda (ODS) enthusiastically.
"This spruce, which has been gracefully shaping itself for 56 years, will not only adorn the Old Town Square but will also infuse the heart of Prague with a festive spirit during Advent."
Last year, the market was set up with more energy-efficient bulbs to both save money and send a seasonal message of energy efficiency.
The city also decided to not turn the lights on all day long as in the past but only from 4 p.m. until midnight.
NEWSLETTER

Subscribe for our daily news

FOLLOW US ON FACEBOOK!

facebook