Czechia 'Unequivocally' Condemns Hamas Attack on Israel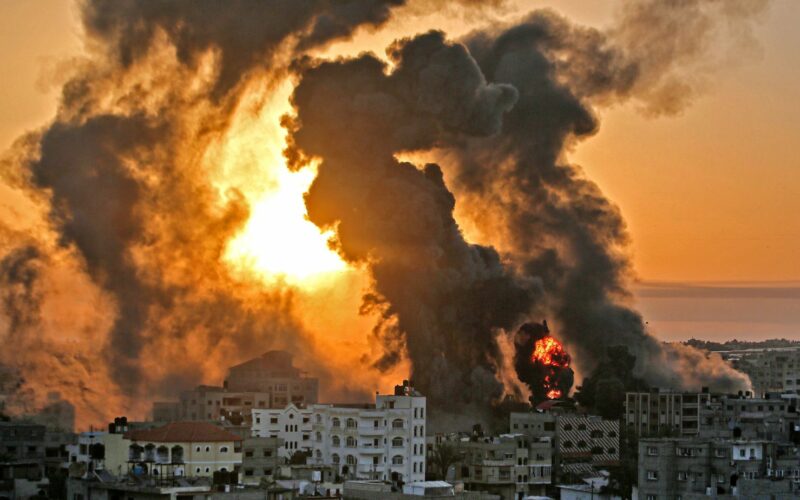 The Czech president and the head of government "unequivocally condemn" a surprise attack by Palestinian Islamist group Hamas on Israel on Saturday.
"I condemn the terrorist attacks on Israel," Czech Prime Minister Petr Fiala said on X, formerly known as Twitter.
"My thoughts are with the innocent victims of the violence and I wish our friends in Israel the swiftest possible handling of the situation and the fulfilment of their ambitions to live in peace and security. The Czech Republic has always stood and will stand fully with Israel," he added.
"We follow with anguish the news coming from #Israel. We unequivocally condemn the attacks by Hamas. This horrific violence must stop immediately. Terrorism and violence solve nothing. The EU expresses its solidarity with Israel in these difficult moments," EU foreign policy chief Josep Borrell said.
What happened
Hamas launched the biggest attack on Israel in years on Saturday in a surprise assault that combined gunmen crossing into several Israeli towns with a heavy barrage of rockets fired from the Gaza Strip.
As warning sirens wailed across southern and central Israel, including in Jerusalem, Israel's military said it was on a war footing and the defense minister said the Iran-backed Hamas had made a "grave mistake" by declaring war on Israel.
The Israeli military said it had launched air strikes into Gaza, where witnesses reported hearing heavy explosions.
The attack marked an unprecedented infiltration by an unknown number of Hamas gunmen into Israel from Gaza, and one of the most serious escalations in the Palestinian-Israeli conflict in years. At least two Israelis were killed, Israel public broadcaster Kan reported. Medical officials said there were dozens of wounded.
Israeli media reported gunbattles between bands of Palestinian fighters and security forces in towns in southern Israel. Israel's police chief said there "21 active scenes" in southern Israel, indicating the extent of the attack.
In Gaza, people rushed to buy supplies in anticipation of days of conflict ahead. Some evacuated their homes and headed for shelters.
Hamas military commander Mohammad Deif announced the start of the operation in a broadcast on Hamas media, calling on Palestinians everywhere to fight.
"This is the day of the greatest battle to end the last occupation on earth," he said, adding that 5,000 rockets had been launched.
NEWSLETTER

Subscribe for our daily news

FOLLOW US ON FACEBOOK!

facebook