The 25th Edition of Designblok Got Underway in Prague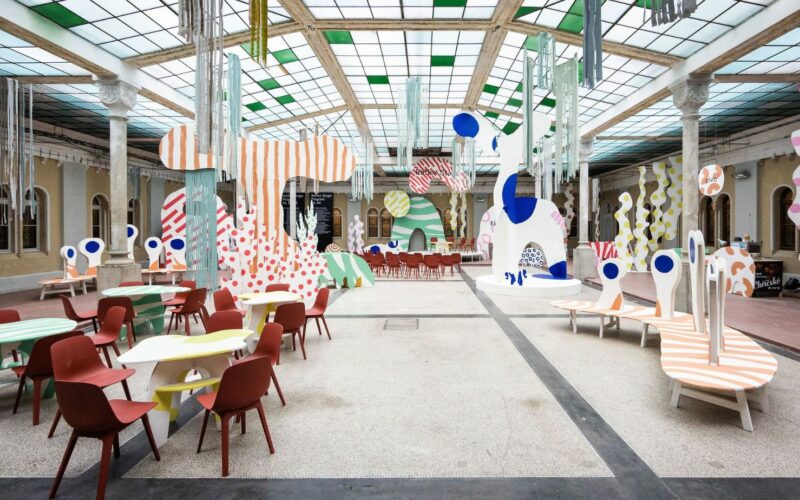 The 25th edition of the Designblok design and fashion show got underway in Prague on Wednesday, taking place at the Trade Fair Palace, the Museum of Decorative Arts, Prague Castle, and various other venues.
The central theme of this milestone edition is travel, offering a platform to display contemporary Czech and international design, fashion, and jewelry. Designblok will run until October 8, with two exhibitions at Prague Castle continuing until October 15.
A total of 227 exhibiting artists and brands will participate in this edition, which features workshops, lectures, fashion shows, international guests, thematic exhibitions, and experimental and sustainable projects.
Expositions at Designblok are divided into Superstudio and Openstudio.
Superstudio is a space for exhibitions of companies, manufacturers and shops. Superstudio presents novelties of Czech and international manufacturers, presenting products created in cooperation with top designers. All areas of design are presented here, especially furniture, lighting, and home accessories.
Openstudio is a space for expositions of designers, design studios, students, and schools. Laboratory of contemporary design, where product designers, fashion designers, jewelry designers, graphic designers, and illustrators present themselves. Primarily exhibitions of prototypes and small batch production without the participation of a commercial manufacturer.
In the Royal Garden at Prague Castle, Designblok is preparing the main exhibition Designblok Cosmos. This unique space promises to host the largest traveling project in the festival's twenty-five-year history, serving as "a showcase of contemporary Czech design and a materialized manifesto of shared values."
The installation offers visitors an extraordinary experience within a mirrored room filled with glass artifacts from dozens of Czech designers. The mobile gallery will premiere in front of the Prague Castle Ballroom, with its first international stop scheduled for Milano Design Week in April 2024.
NEWSLETTER

Subscribe for our daily news

FOLLOW US ON FACEBOOK!

facebook